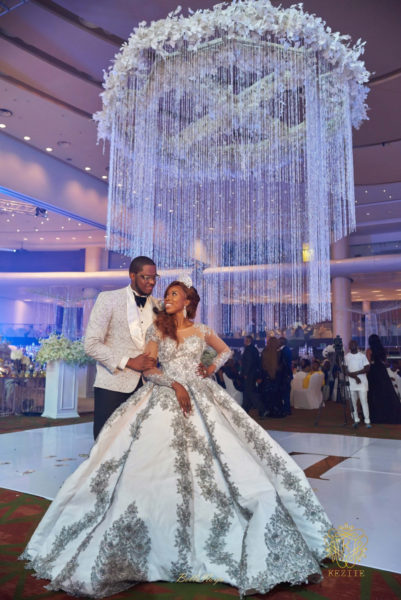 Linda and Taiye's love story is so so beautiful!
The couple met online and dated for a while before they actually met physically. Their proposal story told by the bride is so interestingly detailed and we love it! The couple got married traditionally at Nnokwa, Idemili South Local Government, Anambra state with family and friends in attendance. Their white wedding held at Eko Hotels and Suites, Lagos which was a beautiful display of love.
Here's a little back story of how they met.
EB Weddings wishes the couple love, peace, joy and happiness together!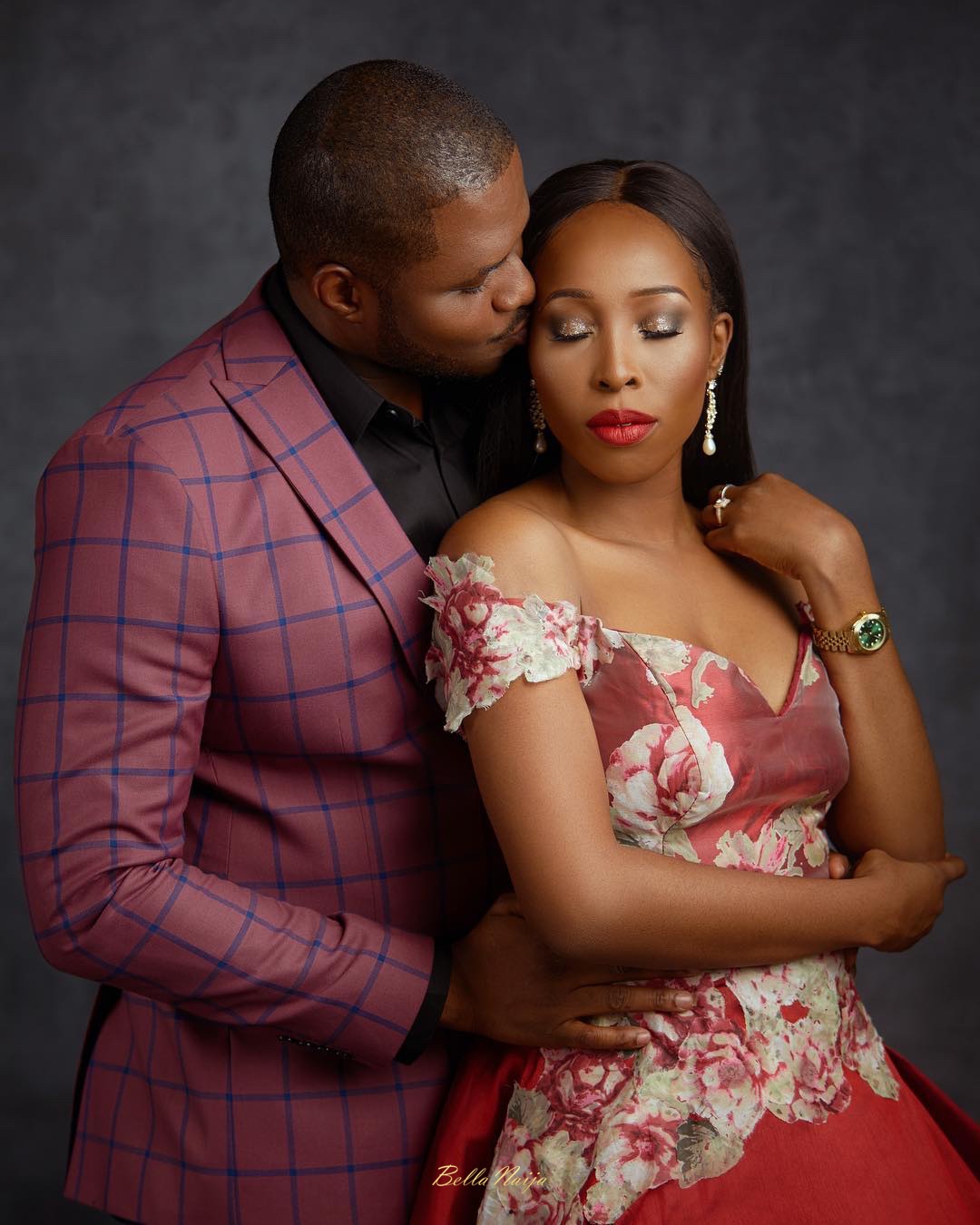 How We Met
By The Bride, Linda
Taiye and I met online via a social networking website then known as MySpace in 2007. I had just gained admission into Unilag as a Diploma student. One boring evening, one of my best friends, Ego took me to the cyber café of her hostel to help me create my account. Back then, my palasa phone couldn't browse so I was at the mercy of cyber cafés to browse. We even did a mini photo shoot back then with her phone to get the perfect profile picture. The next evening, I was anxious to see the number of friend requests I had received so I bought 100 Naira worth of net time to browse. As soon as I logged on, I got some notifications that I had not just received a friend request but also an inbox message from this fine young looking man. I immediately responded and he told me he had just gained admission into Babcock University and was preparing to resume. We got chatting and he asked for my number which I gave him. We talked and dated over the phone briefly without ever meeting physically until he dumped me.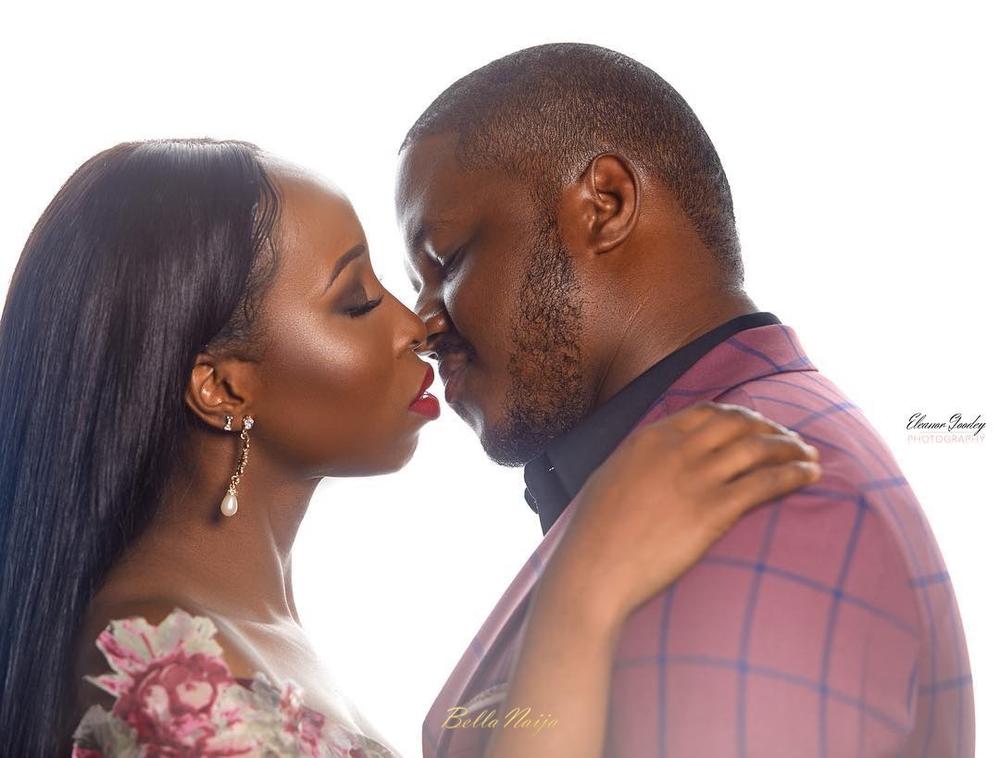 Heartbroken, I decided to move on. Fast forward to 2009/2010, I decided to change universities because of the constant ASUU strike and the fact that my parents did not like that it was delaying my education, so they decided to send me to a private university. Their first choice was Babcock but I did not want to go there because I was still upset with Taiye and I knew we would be classmates if I went there. I told my parents I did not like the school. They said my opinion of the school was not important and I should go inquire about the school with my Uncle. I was upset but saw it as an opportunity to see the face of the guy who broke my small heart, and so I decided to kill two birds with a stone.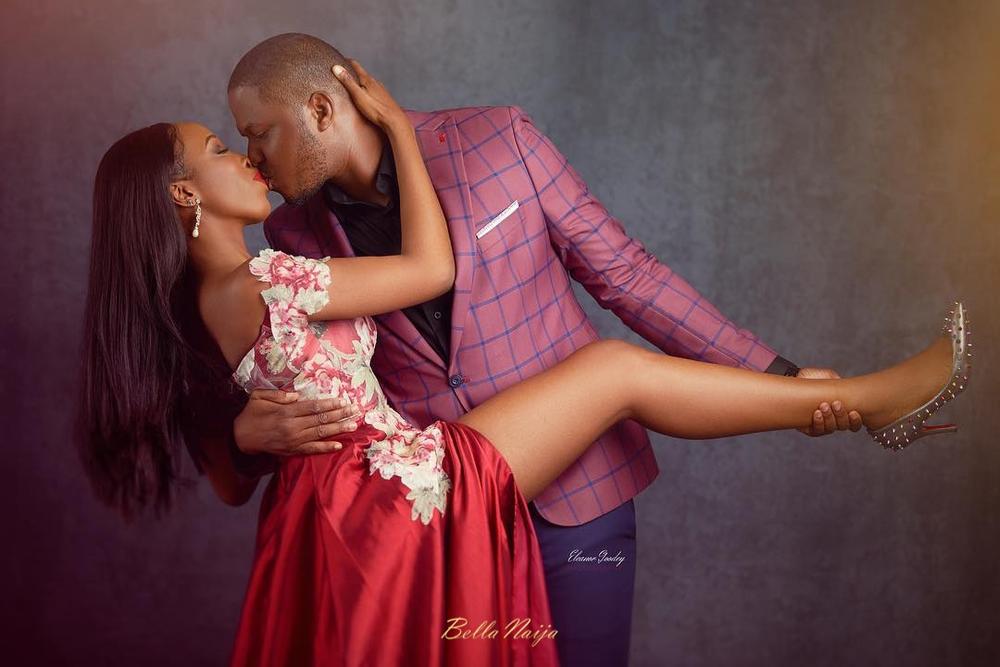 I called Taiye and told him I was on my way to his school and would need help locating the appropriate office. This would be our very first time of ever seeing each other physically. I got there and met him and his best friend Darlynton. He leaned forward for a hug and I refused but rather chose to give him a handshake instead. I hugged his best friend to spite him, after which they escorted me to the admin office and luckily for me, Babcock was not accepting diploma students from other universities. I was glad I was not going to attend the same university with him but someone wasn't and I didn't care. I said my goodbyes and as soon as I left the school, Taiye kept calling me often. I decided to show him pepper and play over-hard to get but he would not give up. I got admission into Lead City University. He became my best friend even though we had an on and off long distance relationship. In 2011, we fully got back together and have been together since then.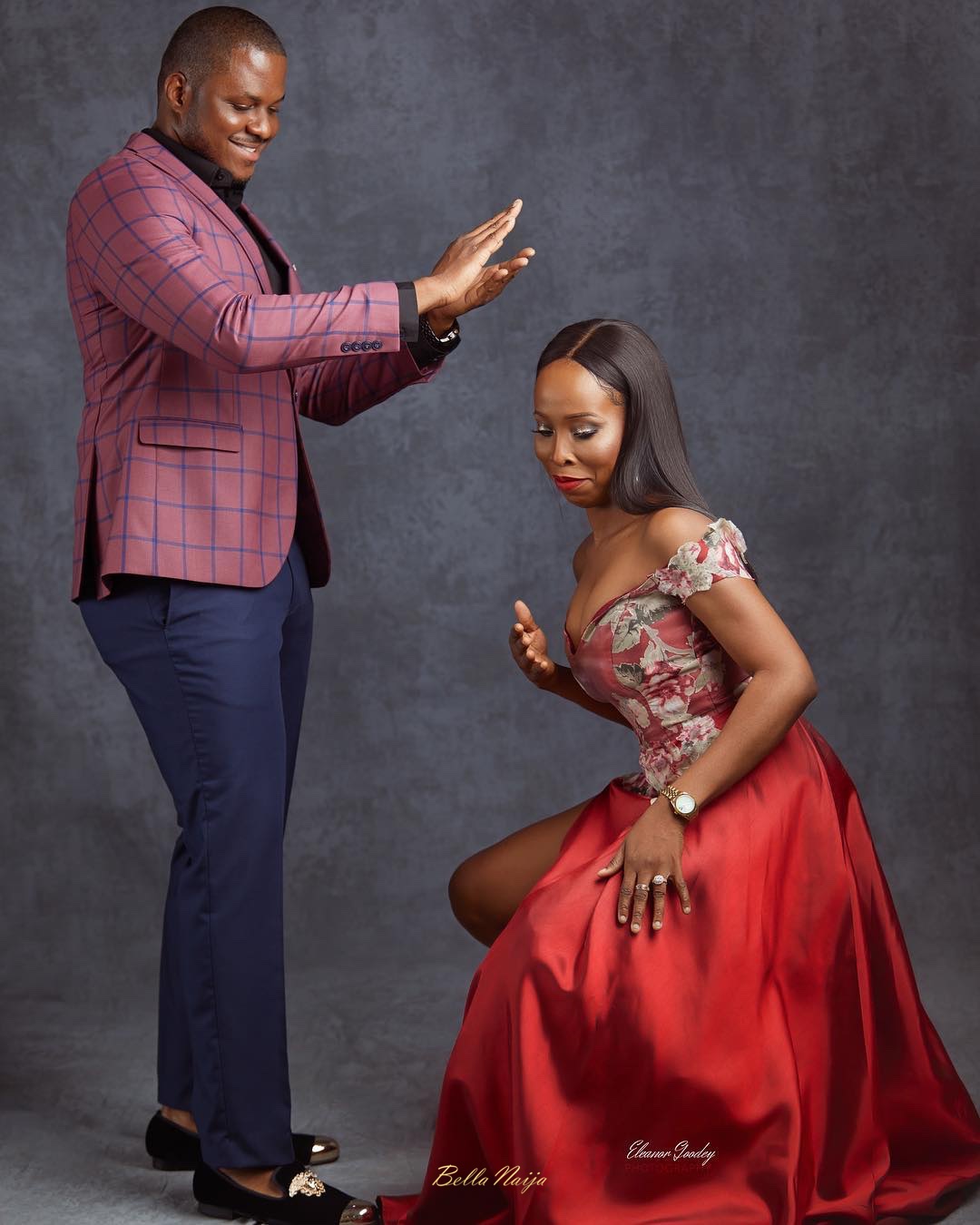 Our Proposal
By The Bride, Linda
So I kind of started suspecting Taiye was going to propose soon when he gave me his iPad when mine got stolen in the UK. I stumbled on a few browser pages on rings but what I did not know was when he was going to pop the question. My suspicions became stronger when I started seeing him have coded meetings with my Dad. They both would chase me away anytime I tried coming close to their meetings. I also heard him gisting with my colleagues and whenever I asked, he said he is inviting them to his sister's wedding.
Anyway, I became sure when he indirectly hinted me of his plans for his twin sister's wedding when I almost couldn't make it for the wedding. He pleaded that I should be there so as "not to ruin his plans". Now I am one not to be easily surprised as I always want to know (I hate suspense). So when I heard that, as a sharp babe, I started my online shopping on Chic-Couture (a US-based online store) for the perfect dress and after-party outfit, as I needed to be camera ready. I already added to my cart some outfits which I had been eyeing for a while and now had the perfect excuse to buy them even though they were pricey, but hey, I needed to look my best. I also got a colleague of mine in the bank then who was on leave to help me bring them back as I didn't want any excuses biko.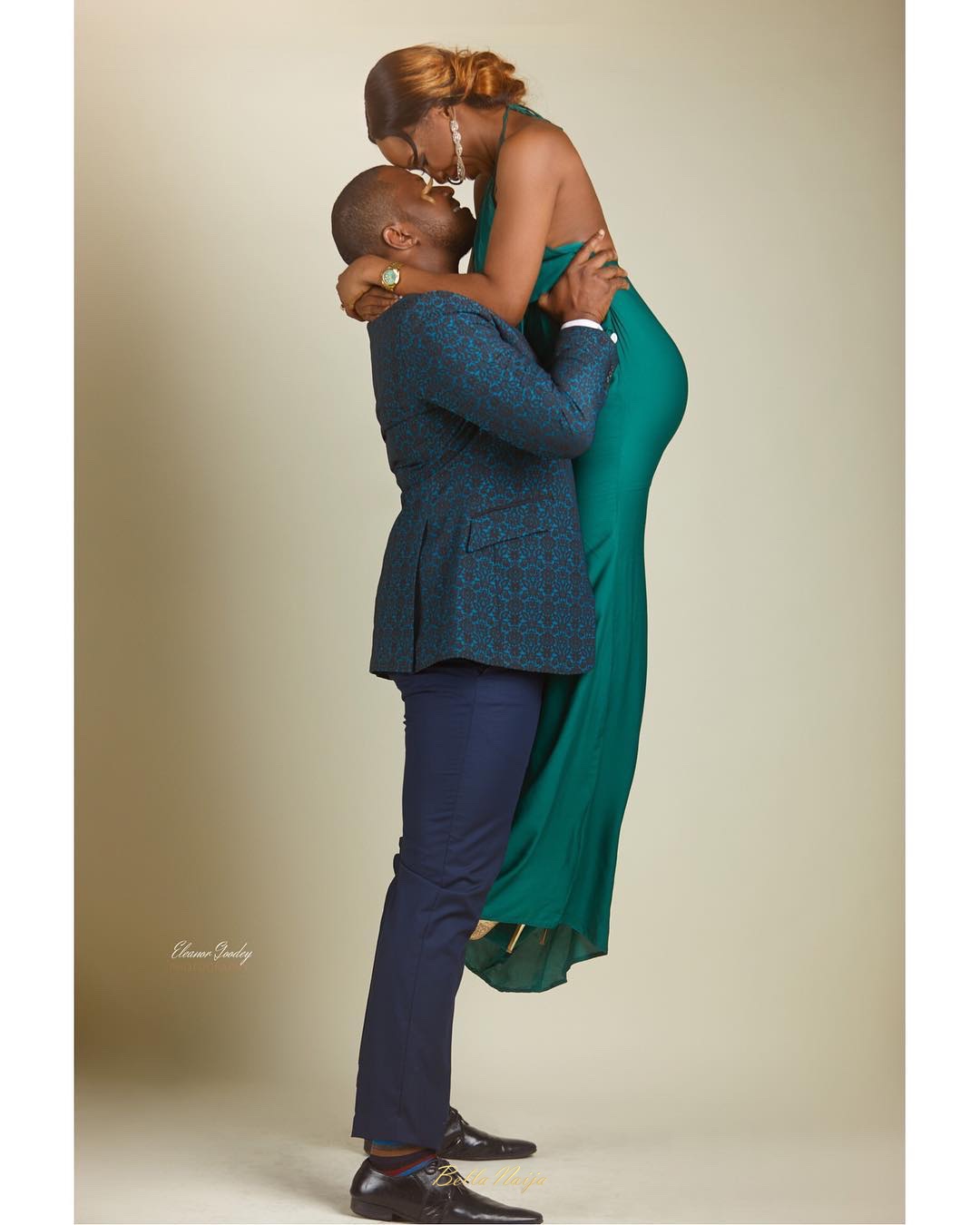 His twin's wedding was on December 23rd and 24th 2016 and my outfits including my hair and makeup look were all ready as at October 2016.
On that day, I woke up early, slayed my face beat and put on my much-reserved dress which I didn't allow my friends see. I rehearsed my surprised look and picture-perfect smile and angles when he pops the question. He came to pick me up and complimented my dress and I was like "yasssss, today is so gonna be perfect".
In a nutshell, the ela oju nkan I got that day was out of this world. I got back to my hotel room so pissed and narrated my frustrations to my sister and best friends while they kept laughing at me. He came to my hotel room at 12 am and said we should dress up for the club outing, and I was like "why on earth does he want to propose to me at the club? " Isn't it too dark for pictures? But then I quickly shook off the thought and wore my back up plan proposal sequin filled body and denim in order not to look like I put in any effort (I put in my best efforts). Fast forward to the club, 2 am, 3 am, no proposal. I was even using style to check his pocket for any bulging box of the ring but nothing was there. I got so angry and immediately demanded to be taken back to my hotel room even though my friends and his friends were not ready to leave. Taiye got an earful of my frustration and disappointment every day for the next 4 days. He kept laughing at me every time which just annoyed me the more and later I gave up.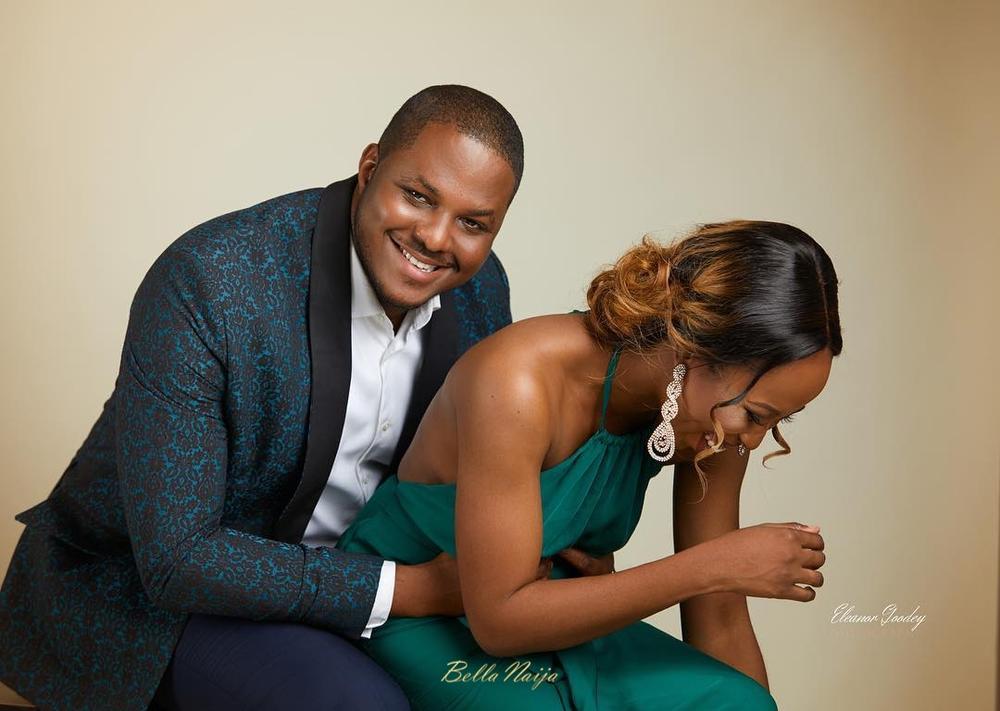 Taiye's birthday was on the 3rd of January and I had to stay up on the 2nd till 12 am on the 3rd to be the first to wish him a happy birthday (it's sort of a ritual for me to my baby and loved ones) although I was super sleepy. As usual, I sang with my bathroom never-ever-going-to-win-MTN-project-fame-voice which he loves and he asked us to have a private dinner later in the day. Of course, I was so sure he wasn't going to propose at a private dinner because he is not that kind of man, so I wasn't bothered about the perfect hair and nail and all that jazz.
Now at that time, I worked with Fidelity Bank Plc, so I had no free time to dress up until I got home around 7 pm. I planned to surprise him as he warned me already not to get him any gift that year but of course, I wasn't having it. Around 10 am, I called Nuts About Cake to place an order for his favourite cake flavour and had it delivered to his office. I did all my work on time so I could leave early to get him a gift. I then asked my colleagues one after the other to escort me and help in selecting the best birthday gift but funny, they all had one excuse or the other why they couldn't leave the office.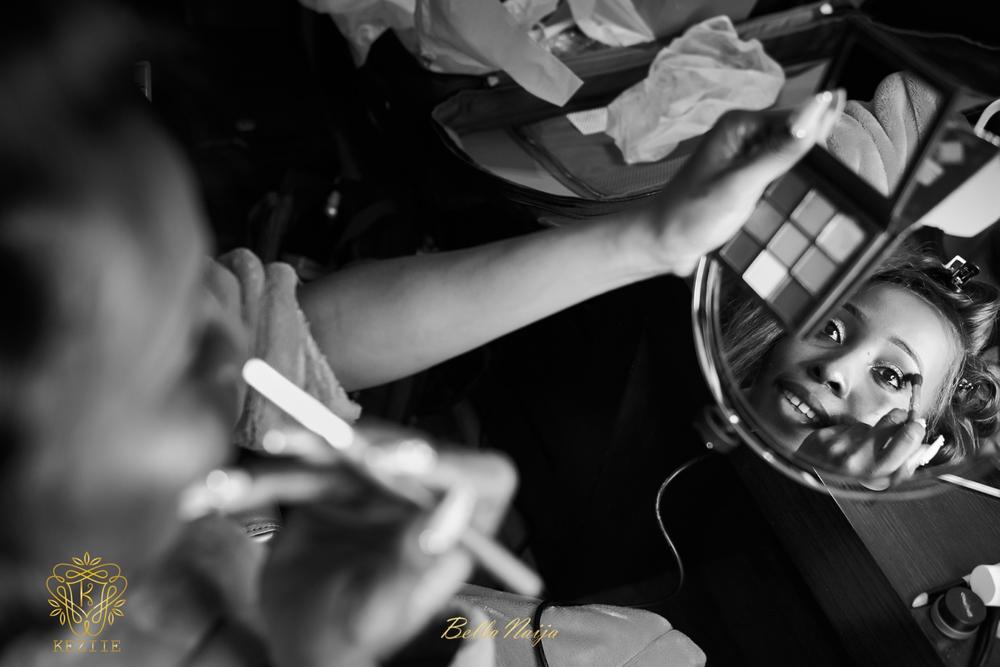 Eventually, one of the new male staff agreed to follow me. While I was at Montaigne Place gift hunting, Taiye called me to ask where I was and I lied that I went for marketing with a colleague. He then said he just received the cake and he loved it, then he reminded me of our dinner plans. Just after the call, my colleagues started calling me one by one with different emergencies that needed my attention. I drove like a mad woman and my Instagram kept giving me so many notifications but I was too much in a hurry to see to check them.
I got to the bank 10 minutes later only to enter the banking hall and find the bank's staff and customers with their phones filming including my siblings and one of my best friends Ego. I was surprised to see my siblings and best friends as I wasn't expecting them, so I hurriedly greeted them and wanted to rush upstairs to sort out the issues so I could start heading home to dress up. Suddenly my amebo side eye caught some petals arranged in the middle of the banking hall. Amebo like me, I slowly went to look and suddenly, my baby stepped out of the corner where he had been hiding to go on a bended knee and started telling me stuff. Honestly, I didn't hear all he said because my mind was so clouded with thoughts of how I missed spotting all the signs. Then I heard will you marry me? At that point, I wanted to cry but then I remember that I had sworn not to cry, so I fought back the small tear and smiled with my Yes. At that moment I wanted to take a selfie and then realized he had already proposed on IG and the notifications I was getting were his followers and friends demanding I said yes. I got a proposal cake and we still went to the dinner which was no more private as my siblings and best friends came along to celebrate.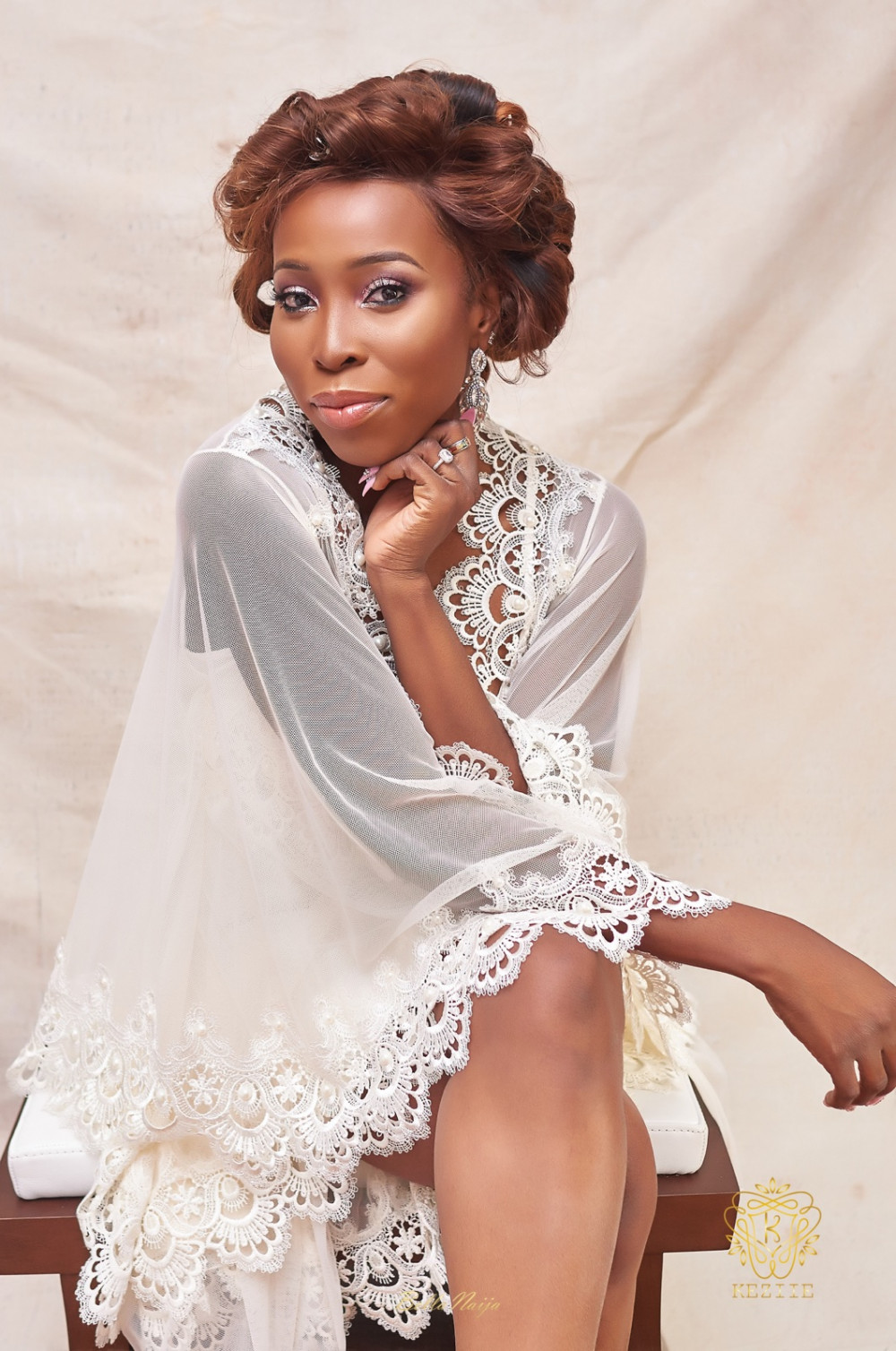 Enjoy the Whole Process
If you can get a wedding planner, please do. Planning can be very stressful especially if you aren't one great at organising, you will just become a bridezilla. Worry less about trying to get everything regarding wedding planning to be perfect and try to enjoy the whole process and the D Day itself. It only comes once you know. Get your friends who are willing to help you out and relieve you of any stress. Carry God all through your wedding plans and marriage. Most importantly, focus most on the journey of being a good woman, virtuous wife and great mother
White Wedding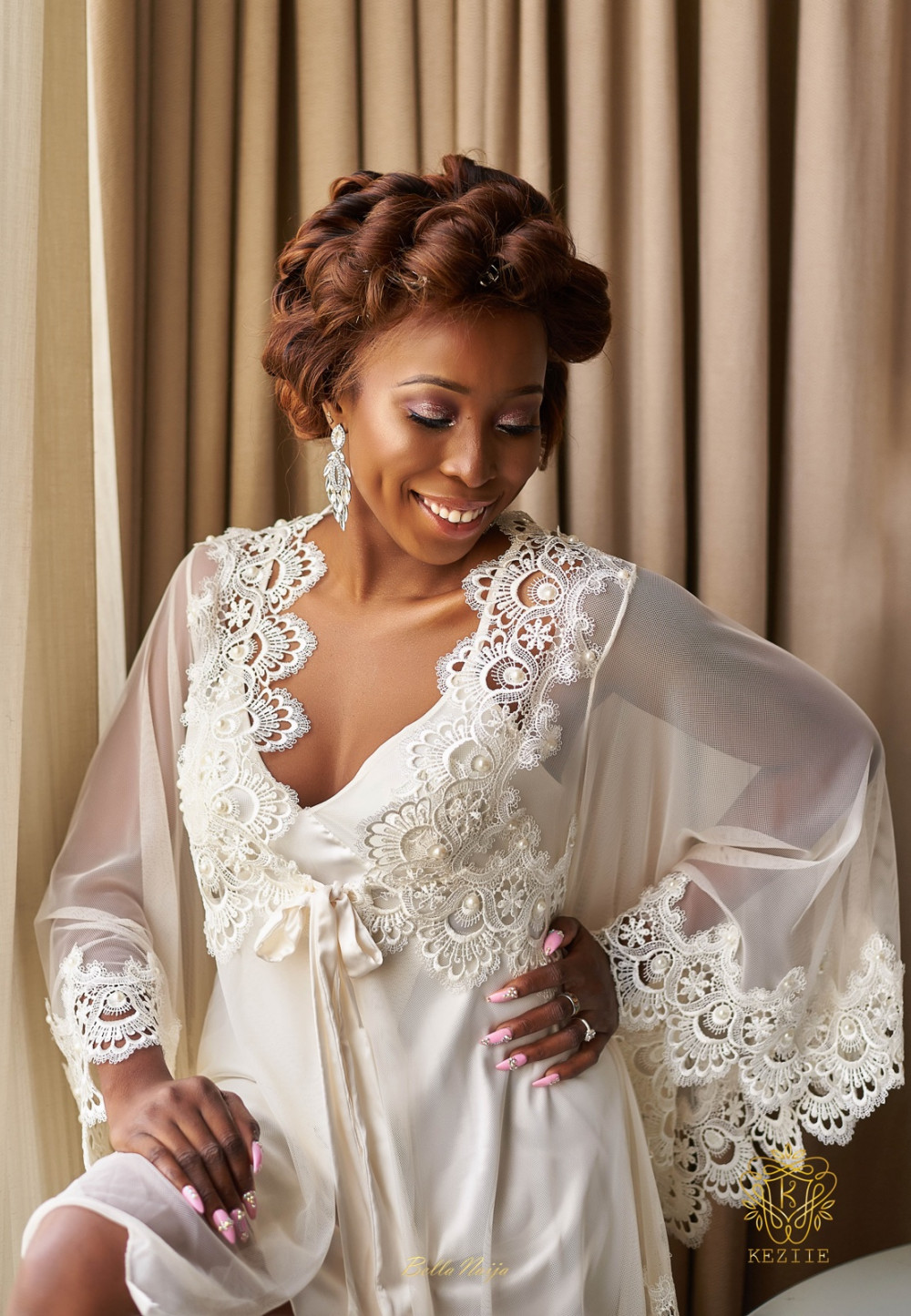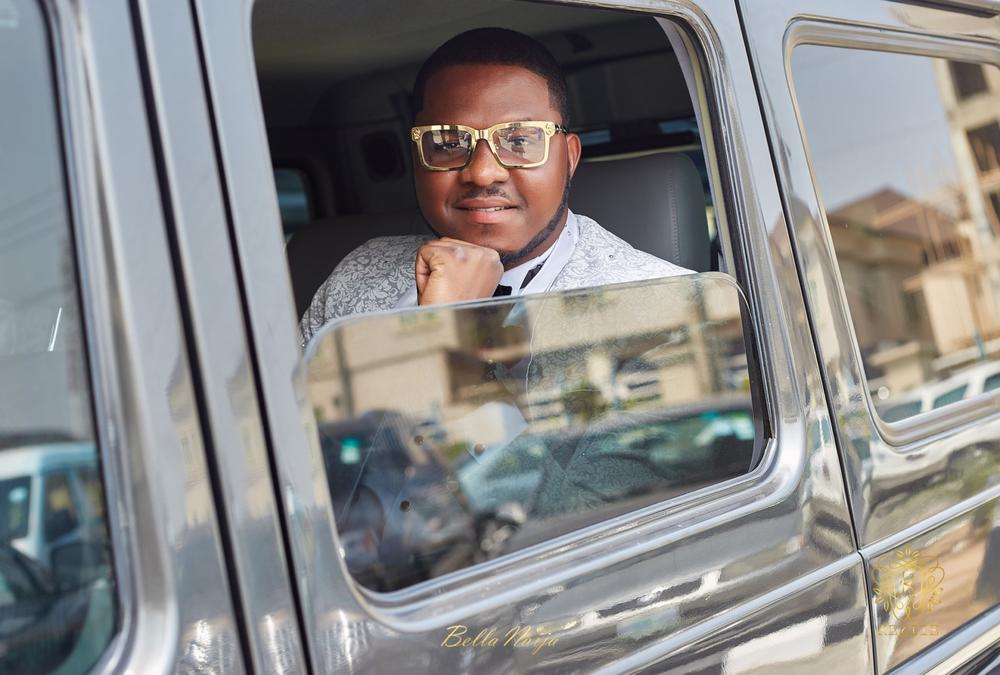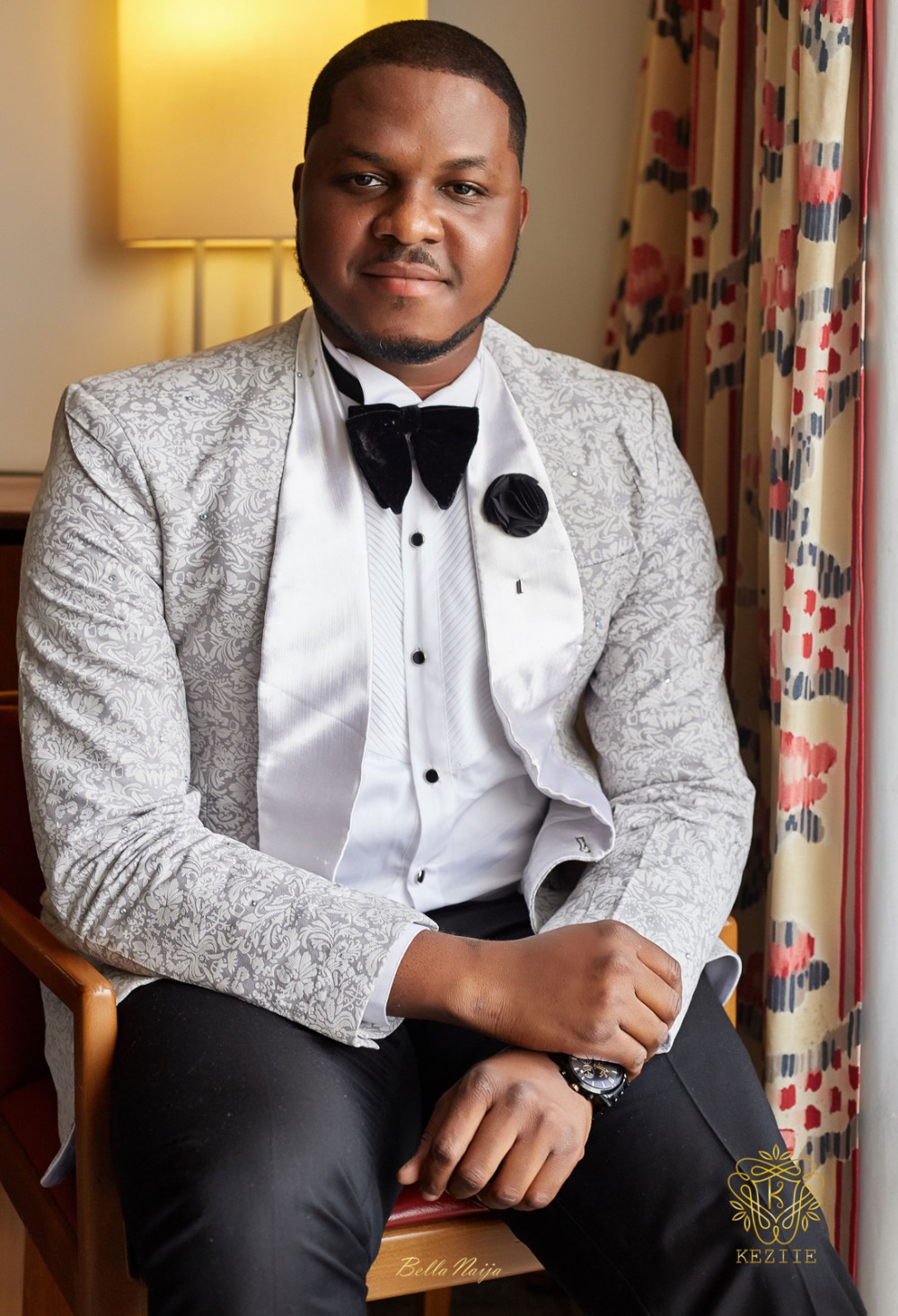 Surprise
! The bride got a cute puppy from her groom on the morning of their wedding.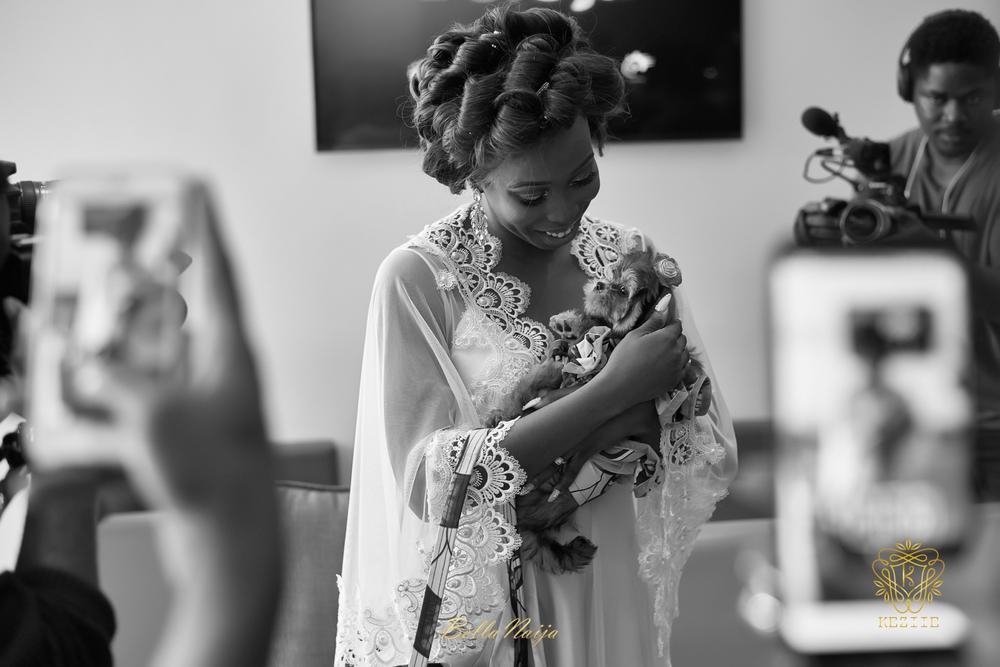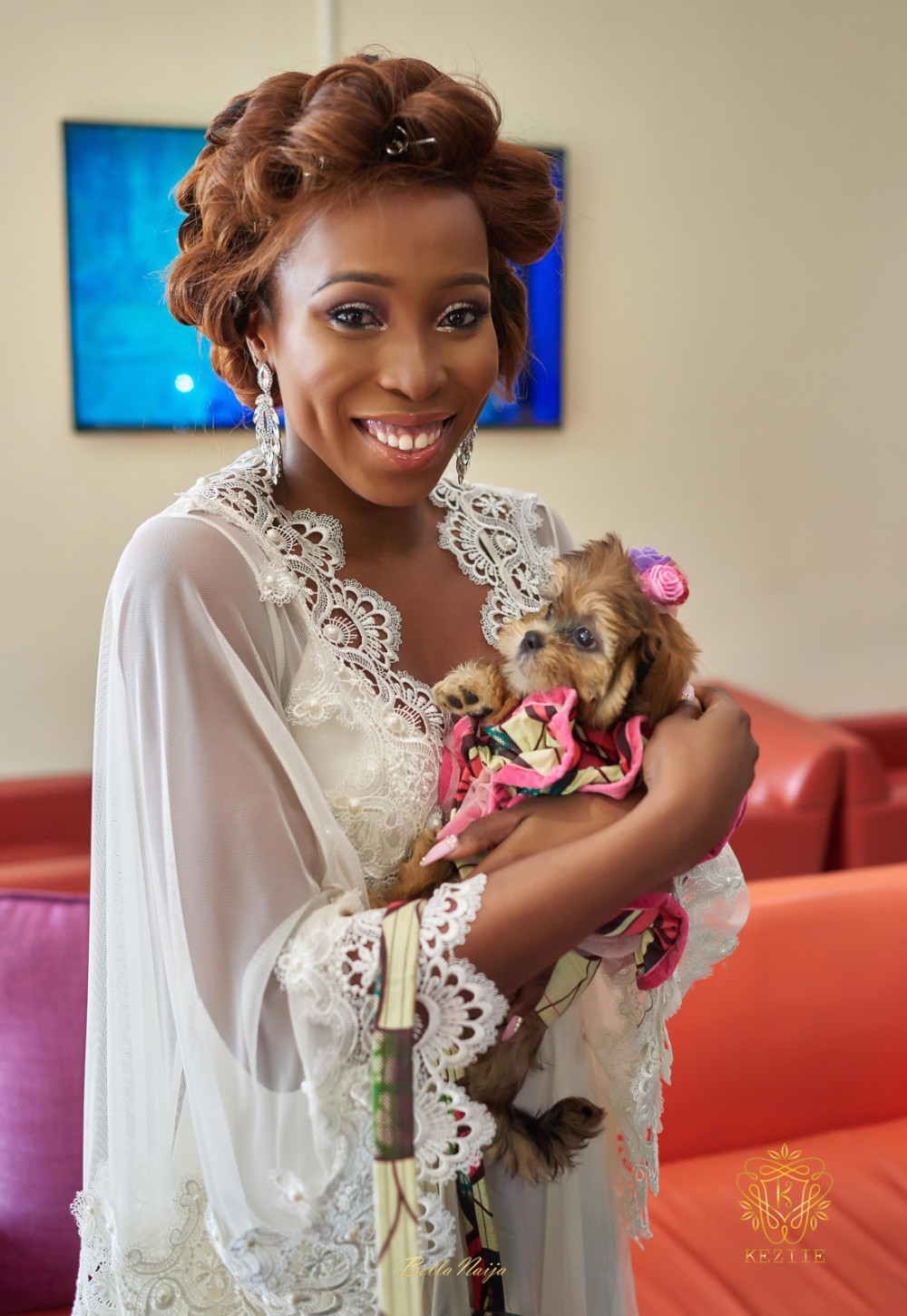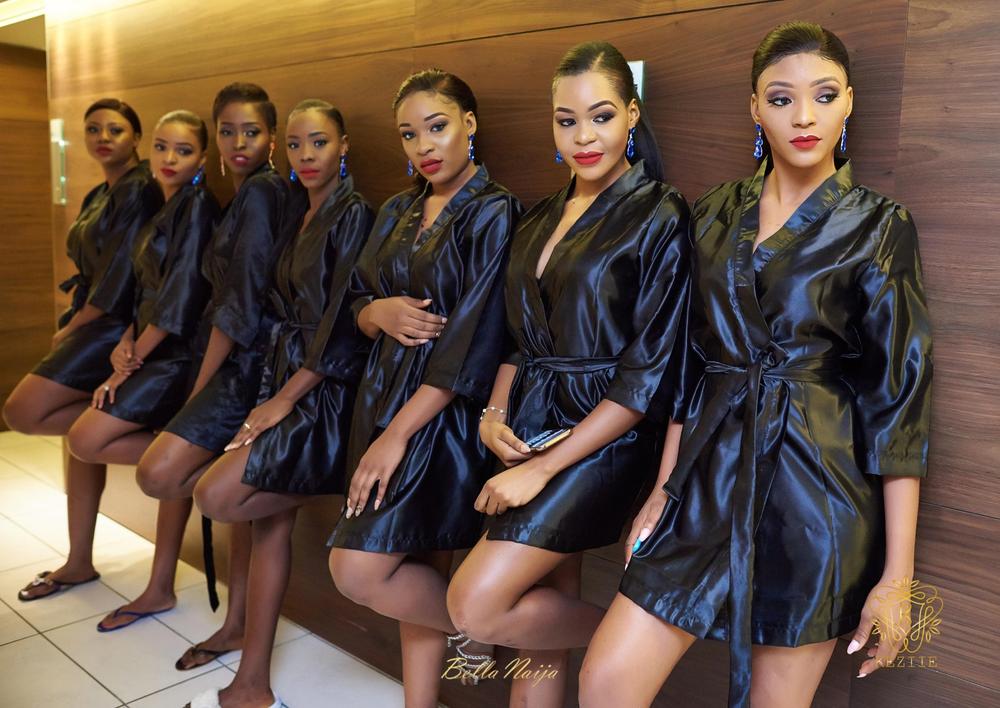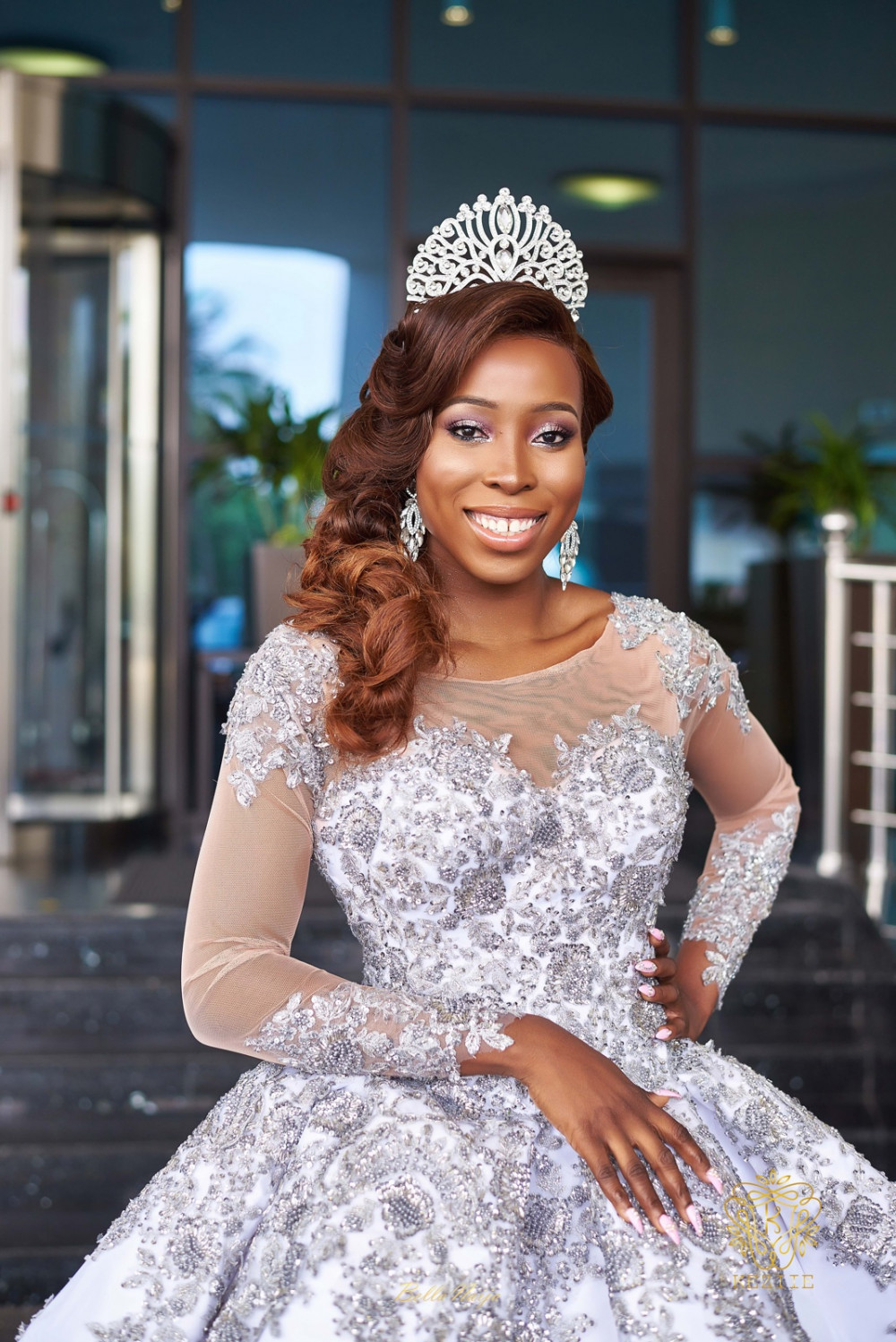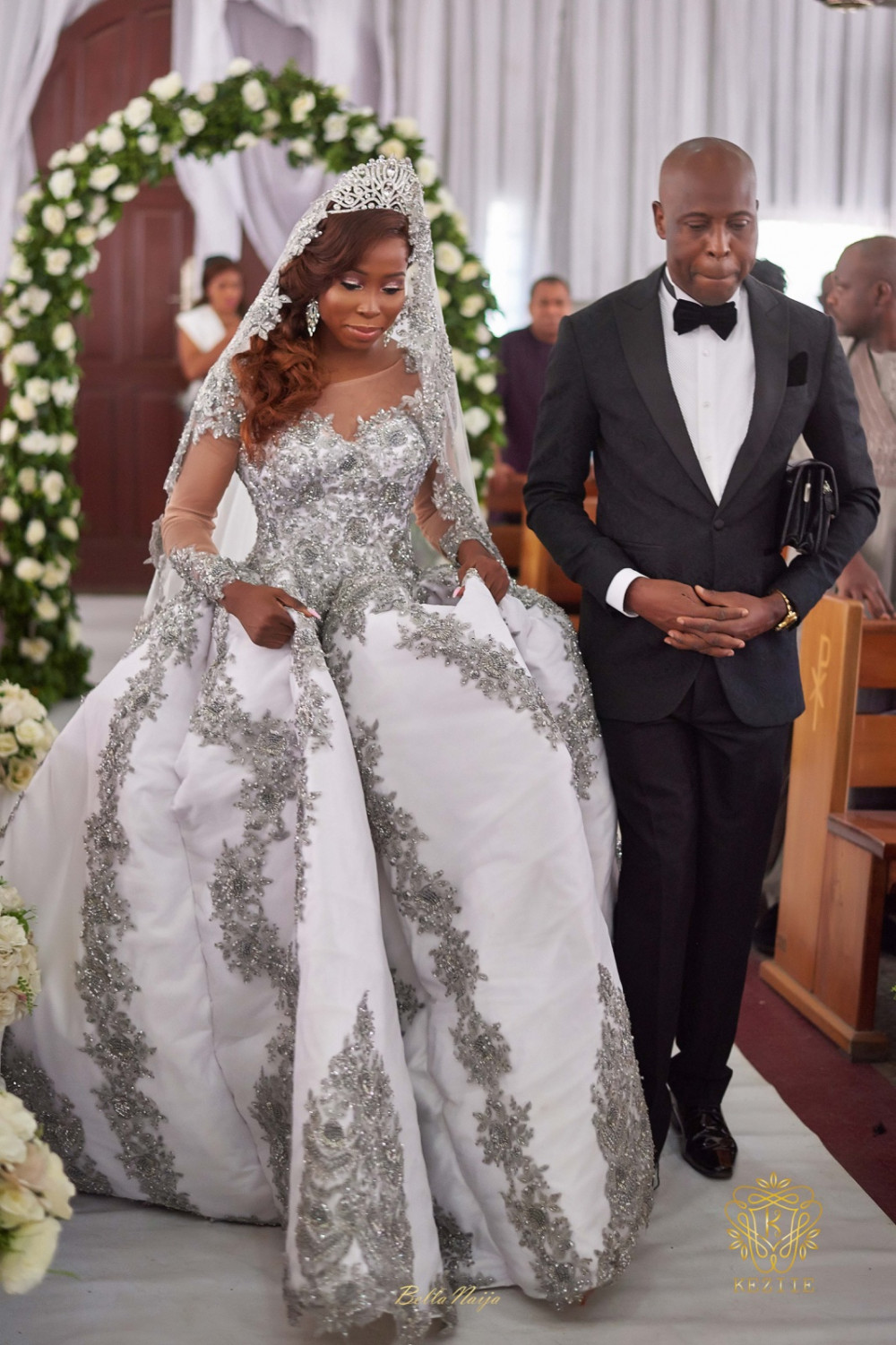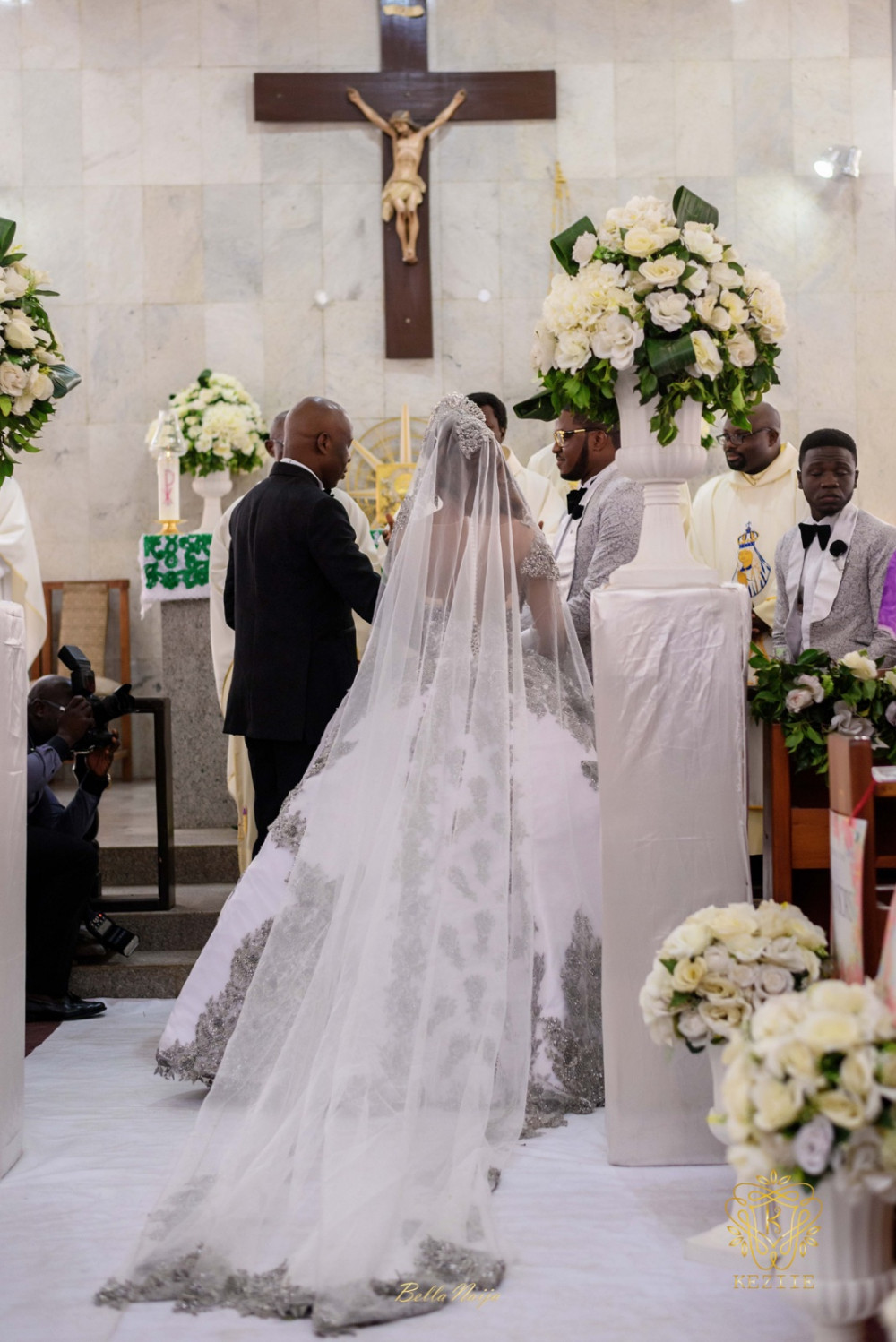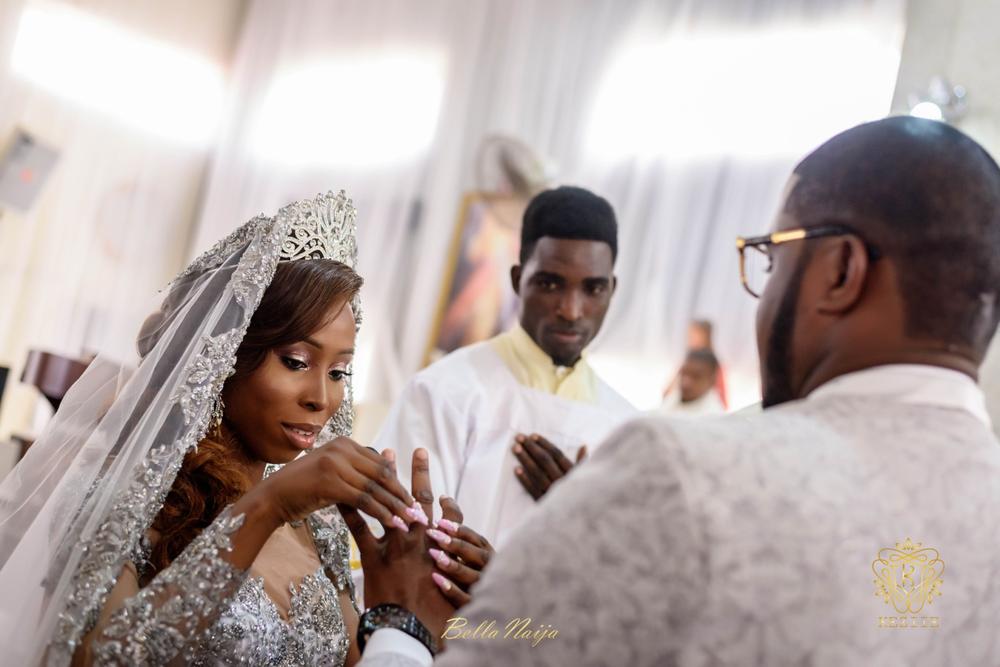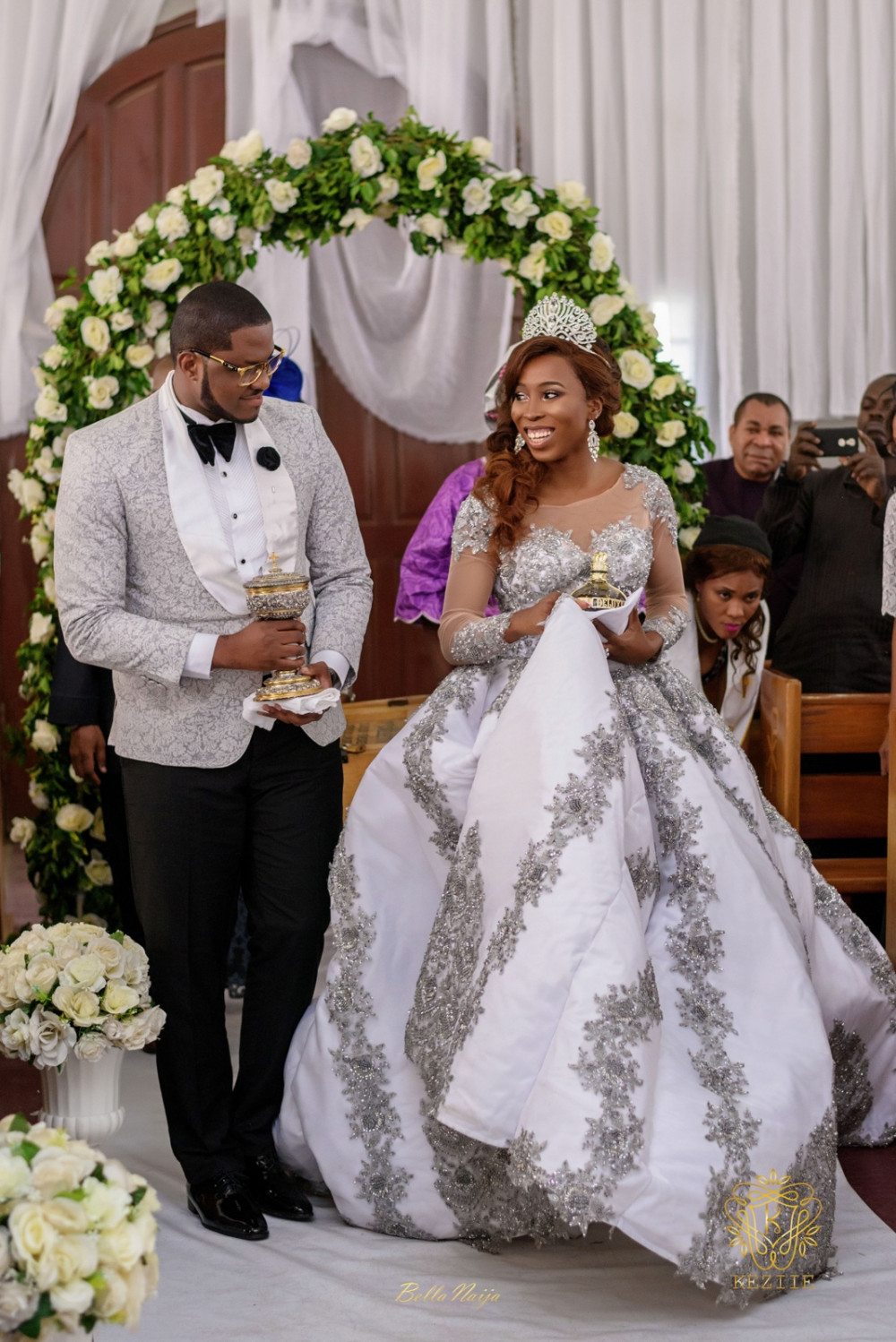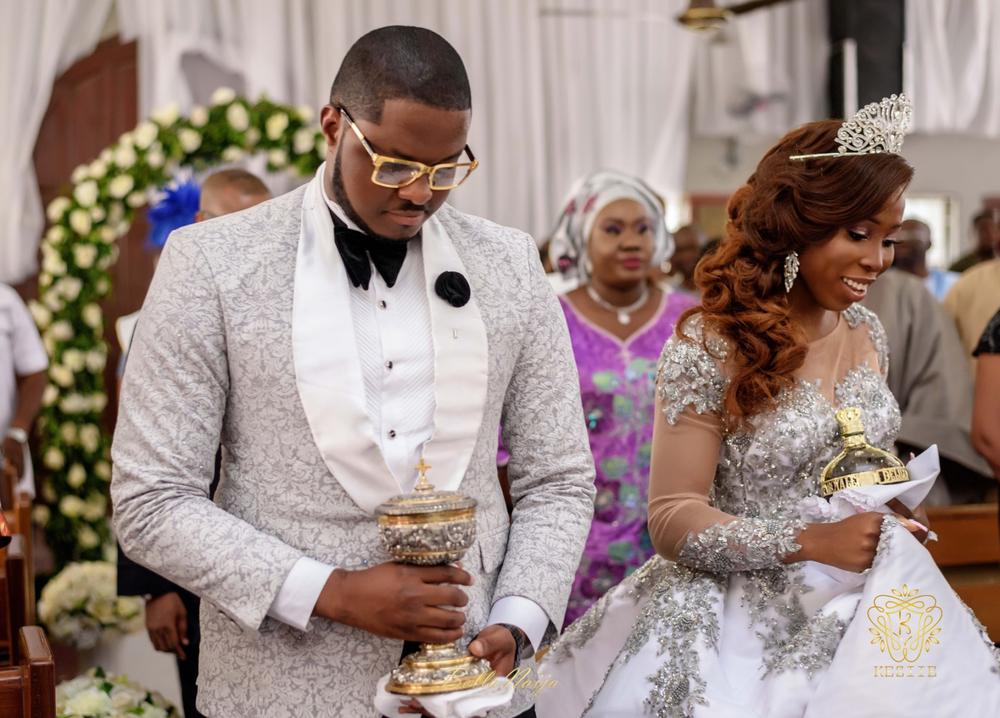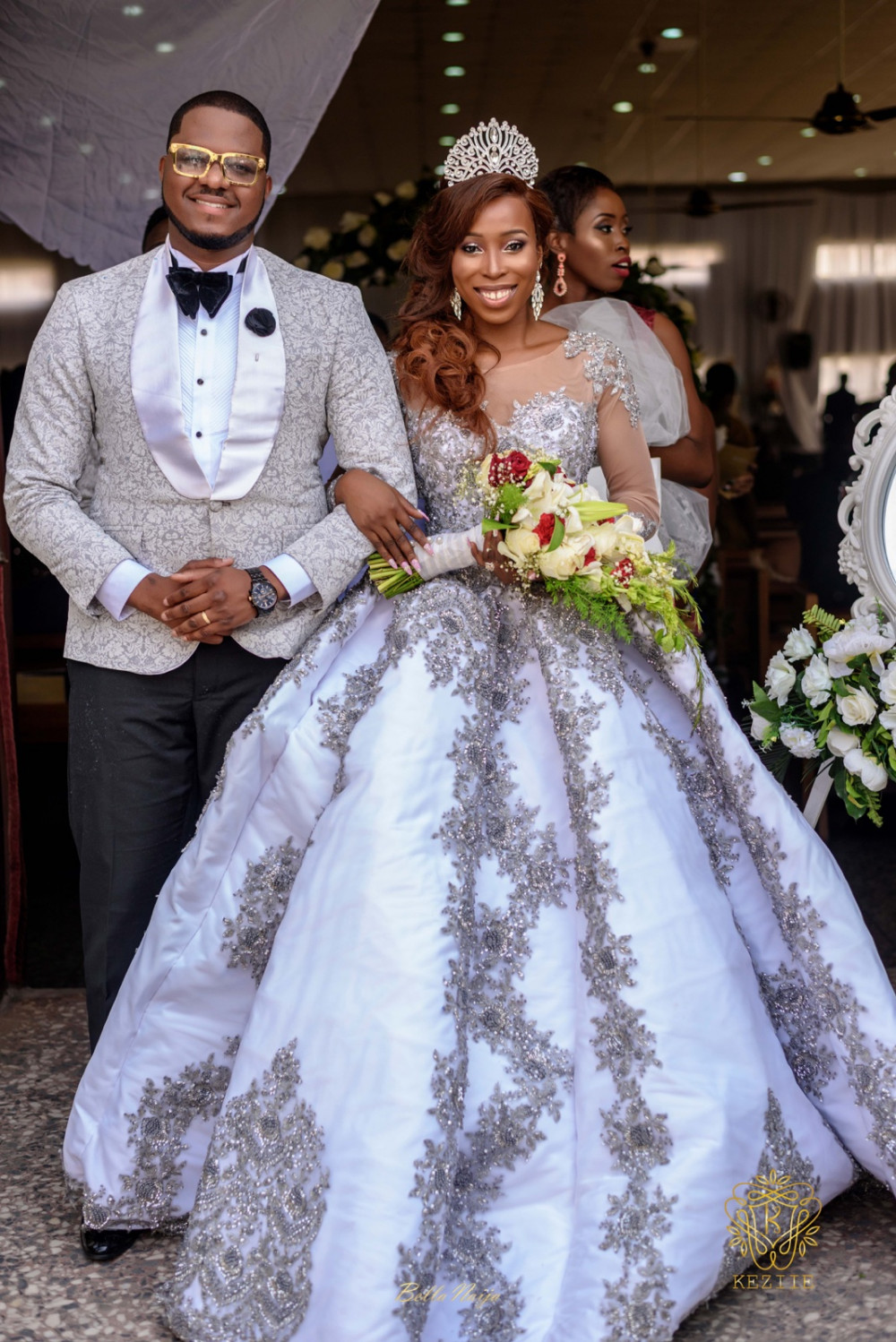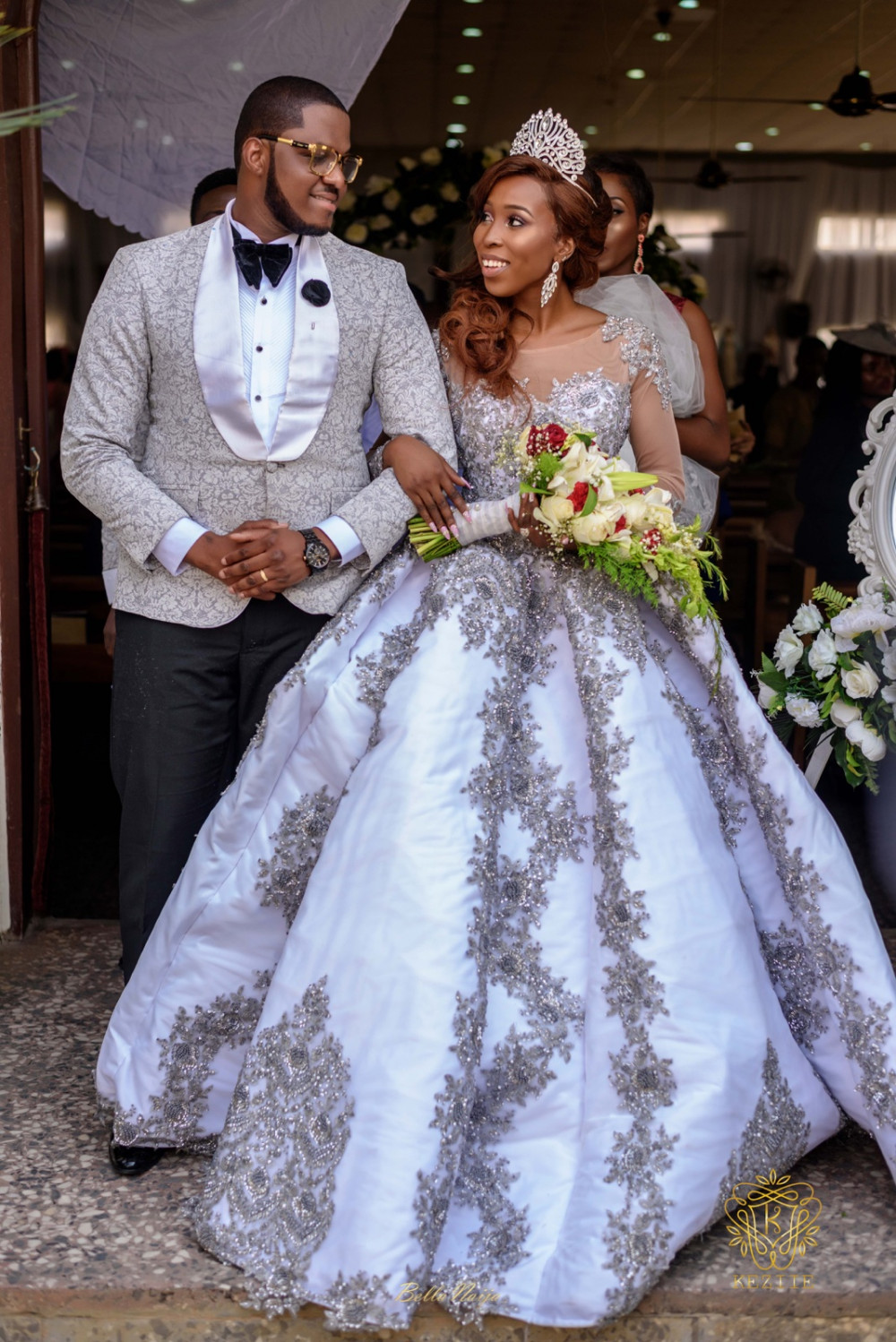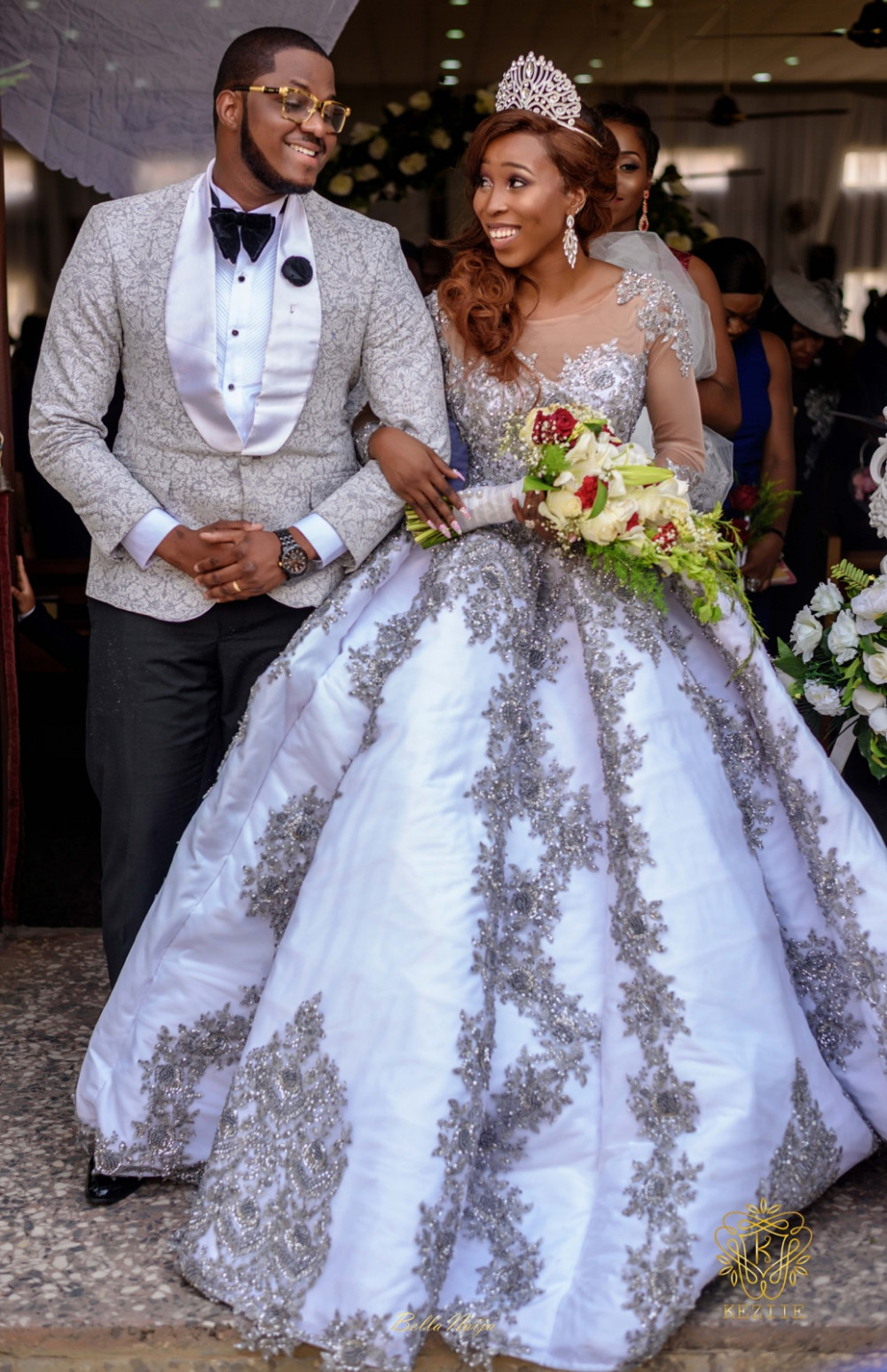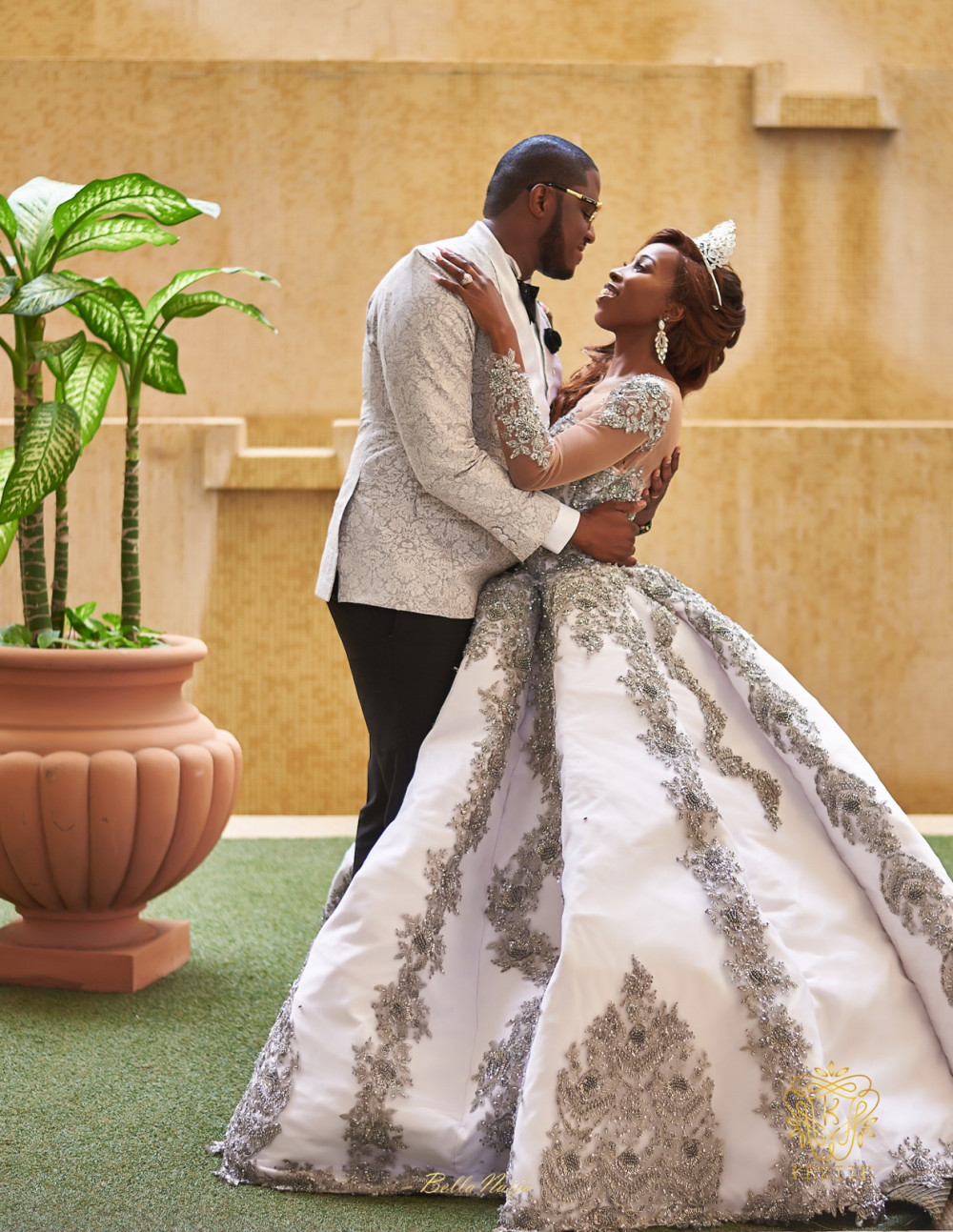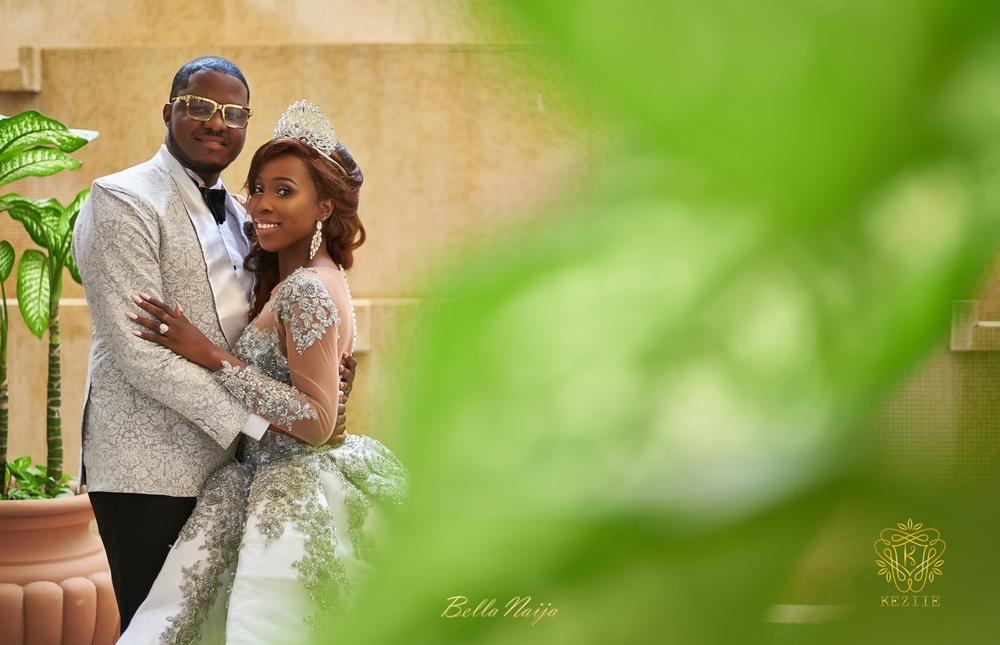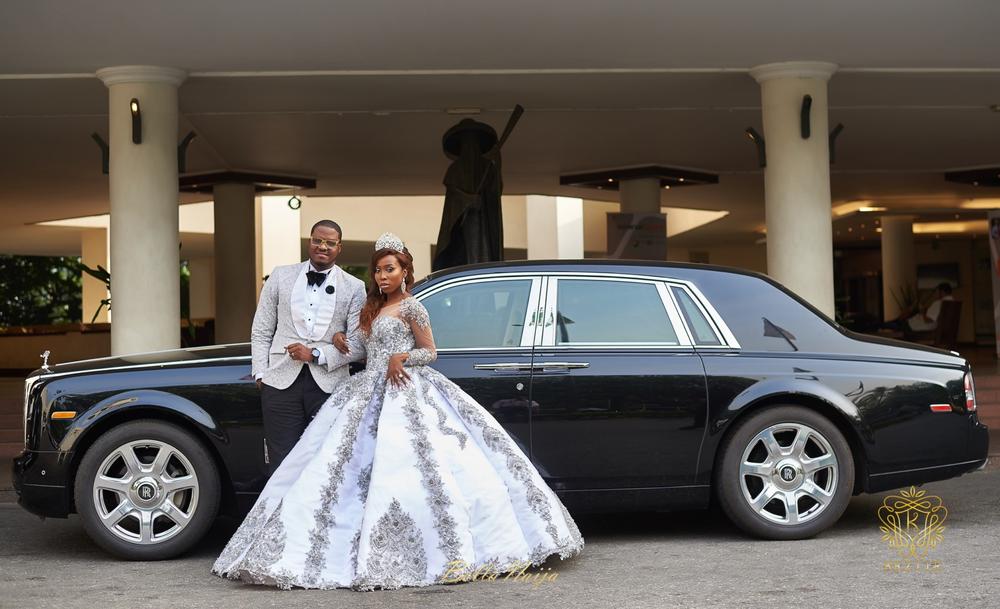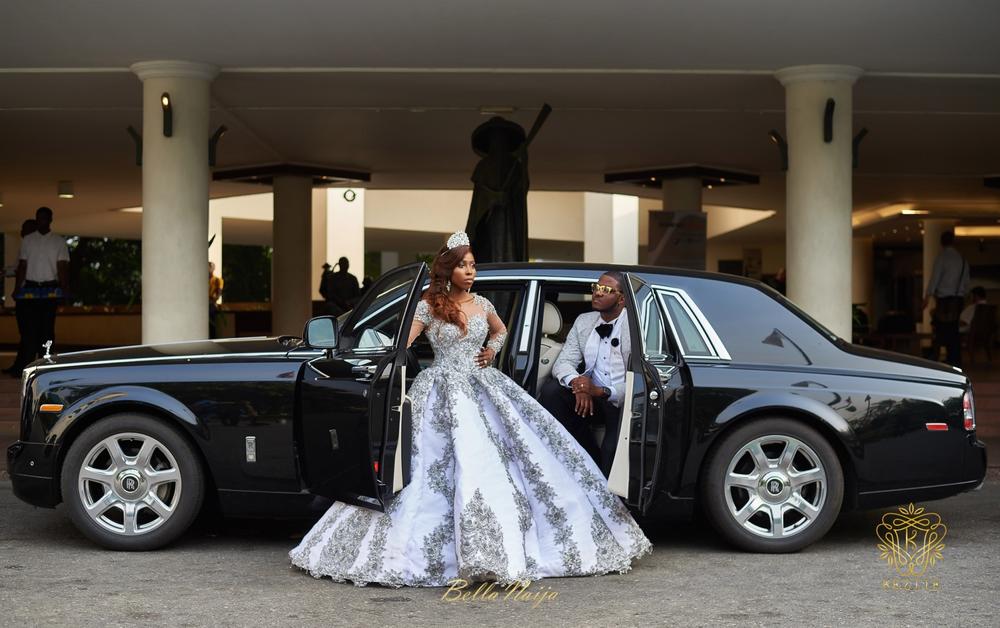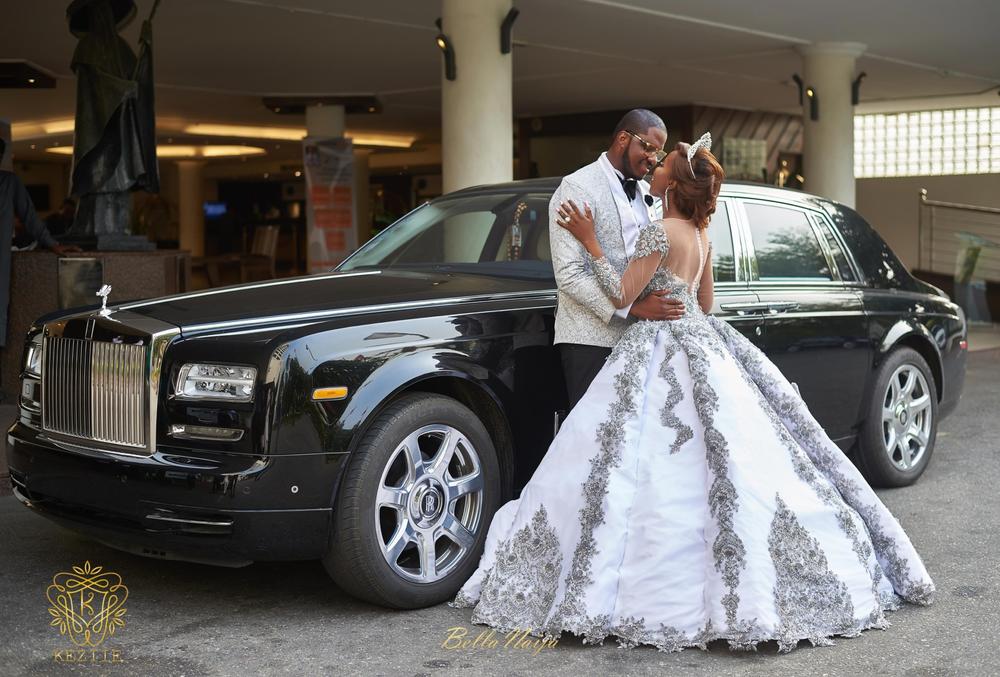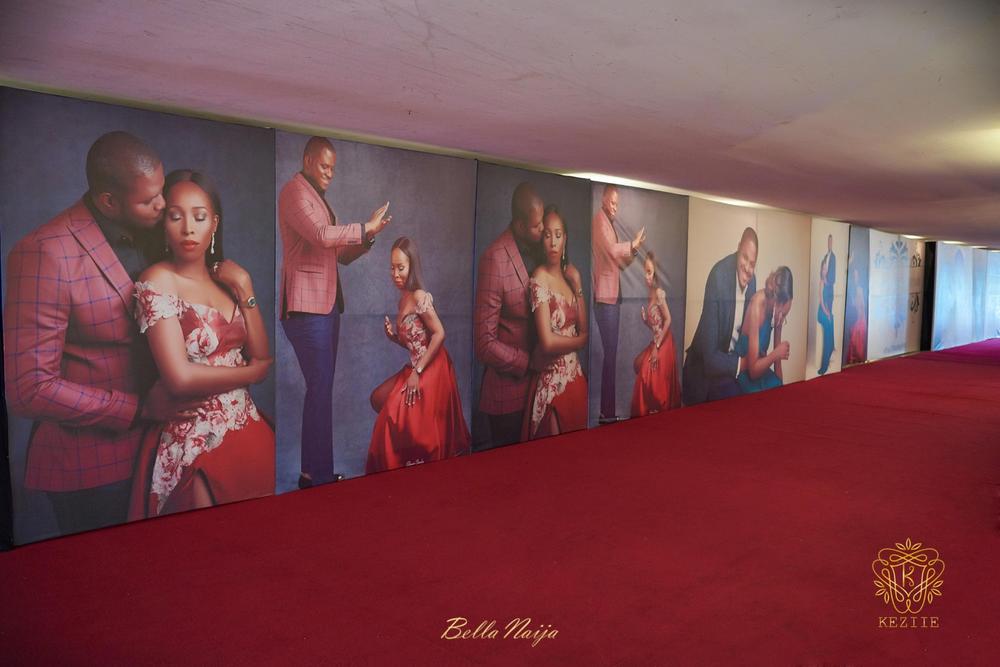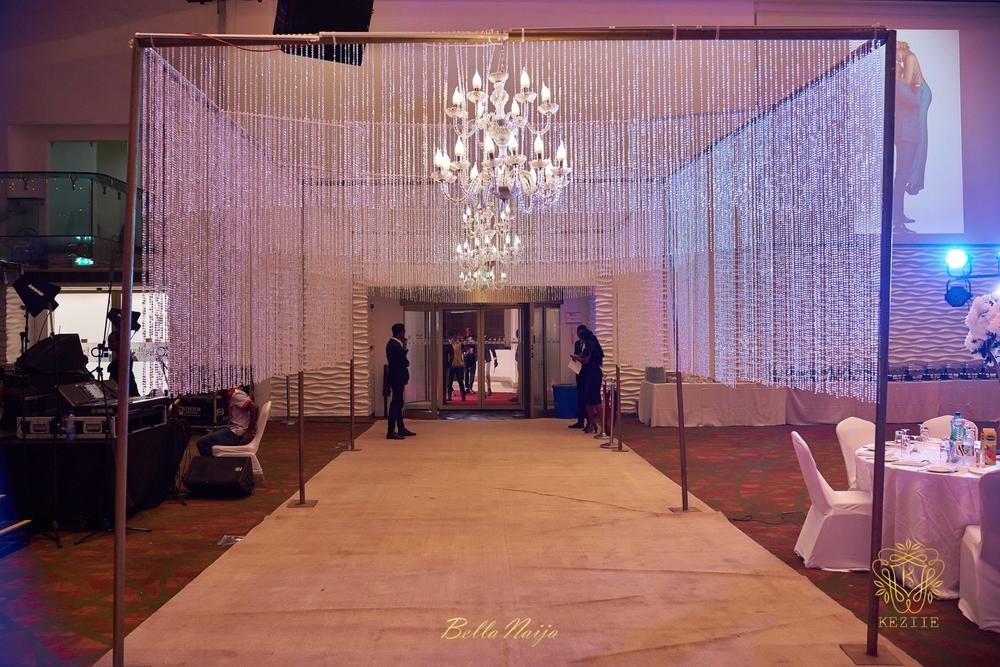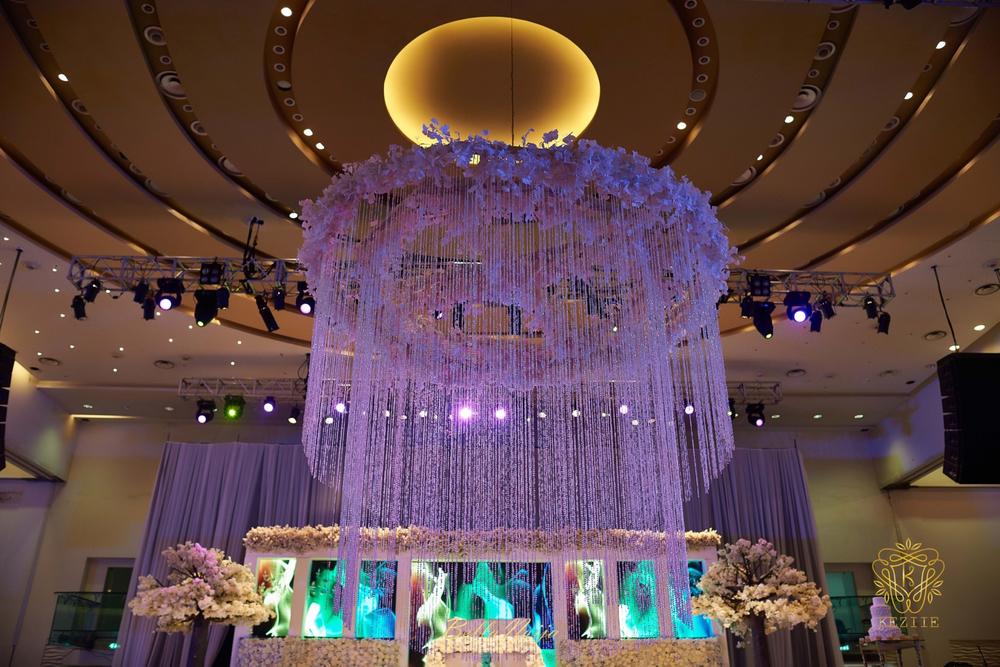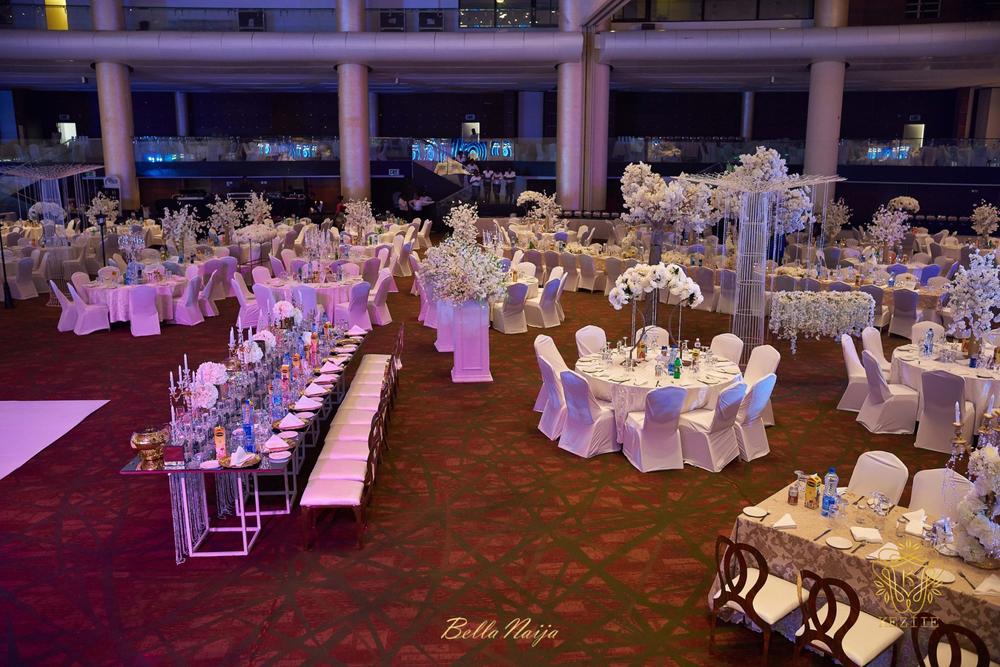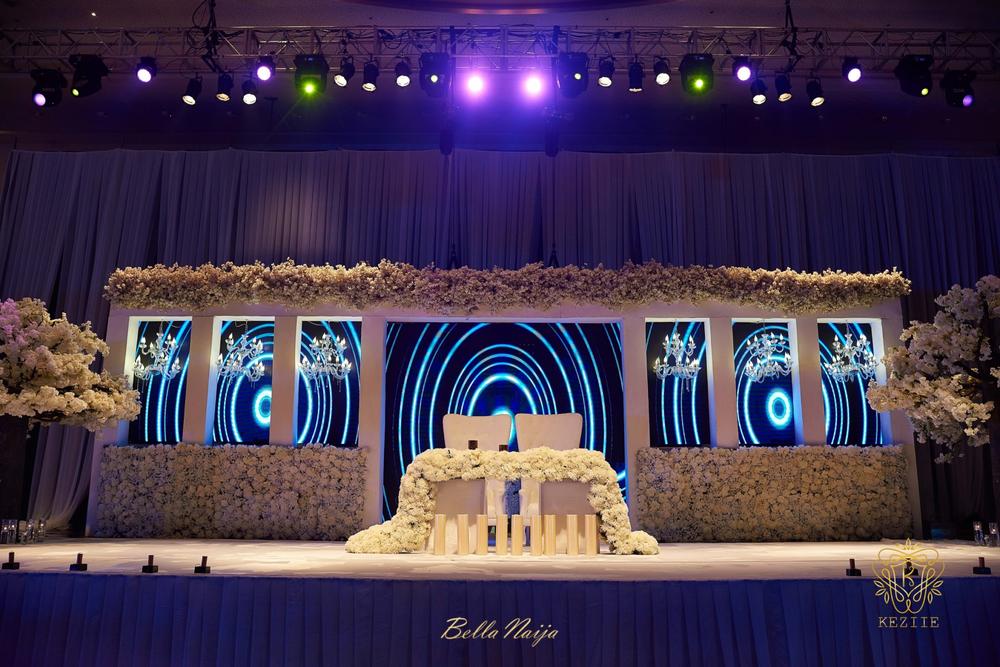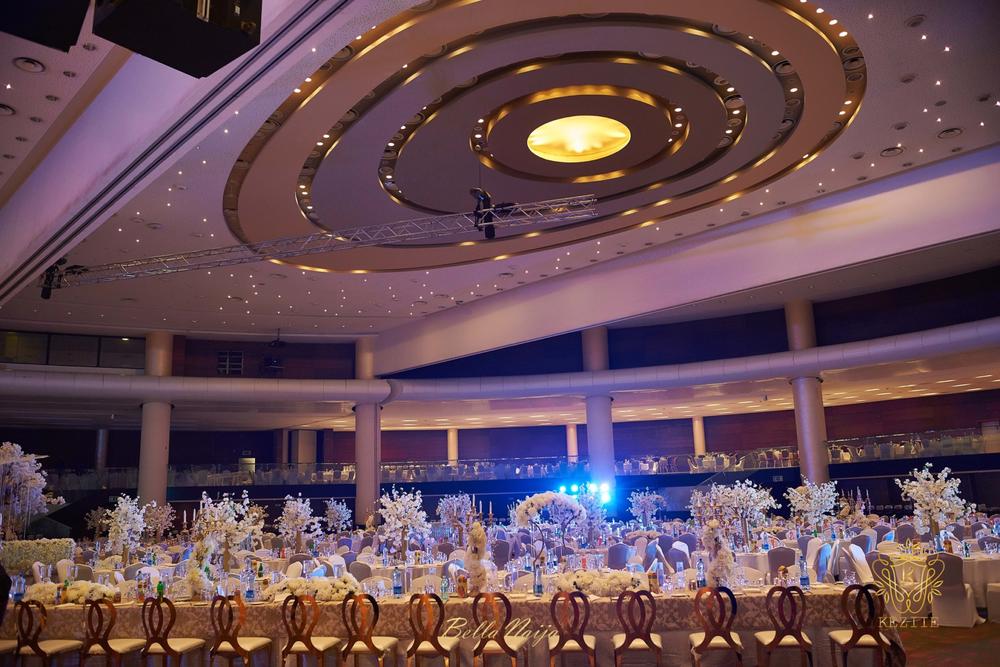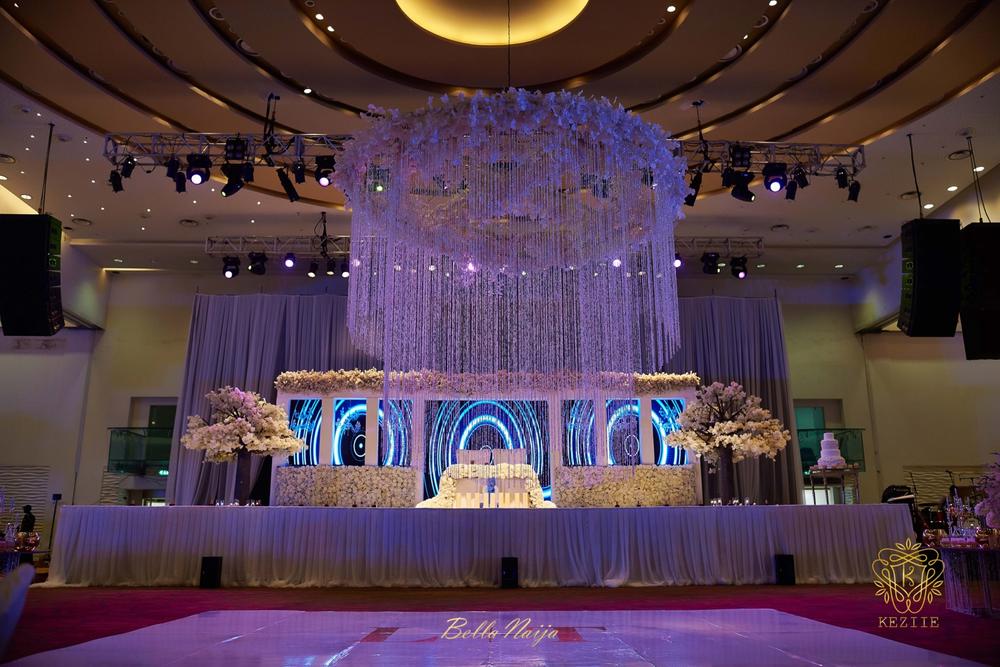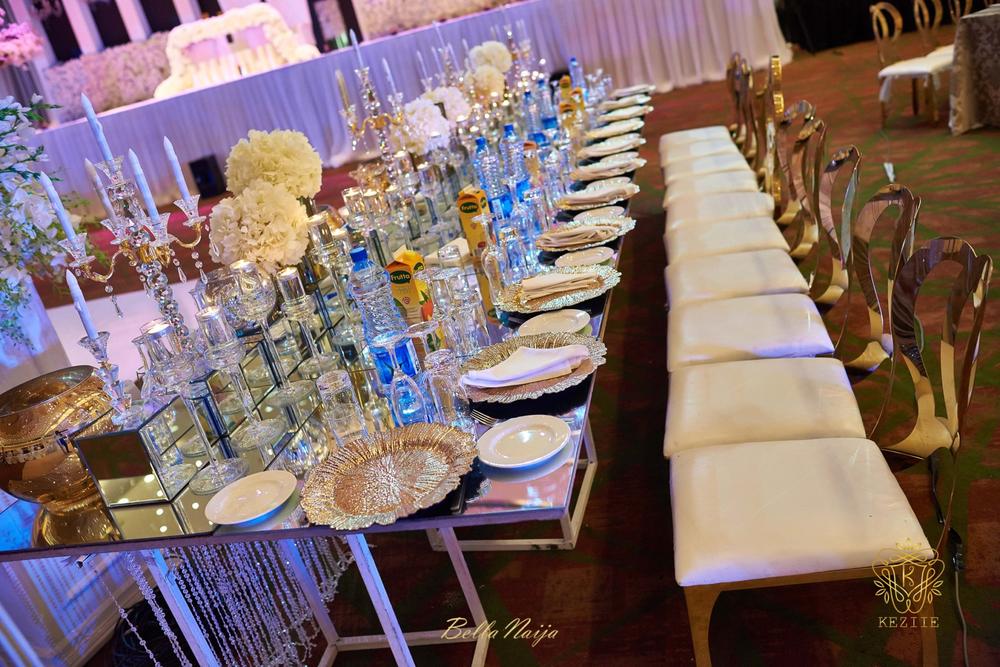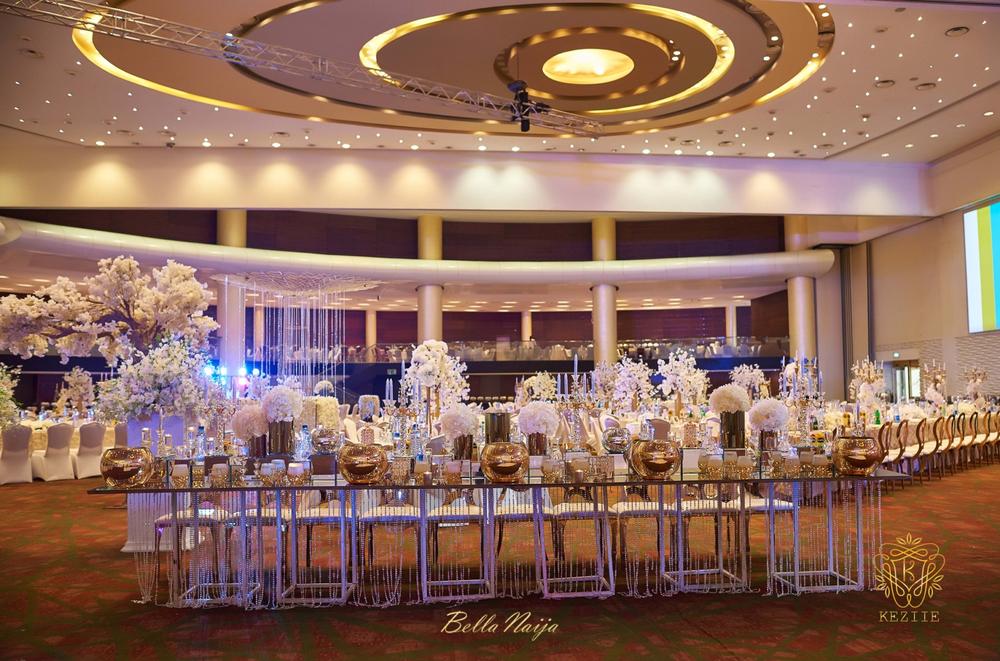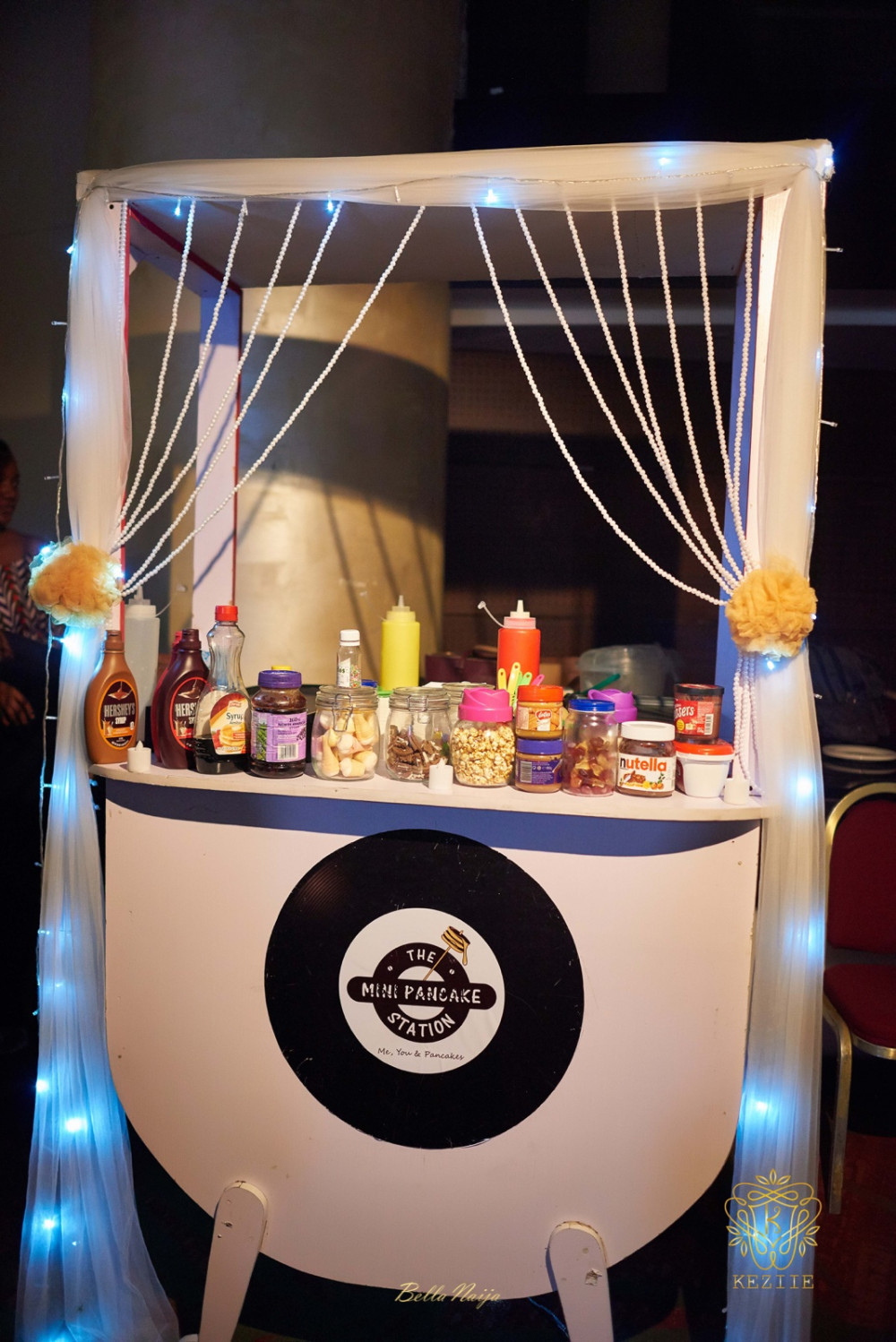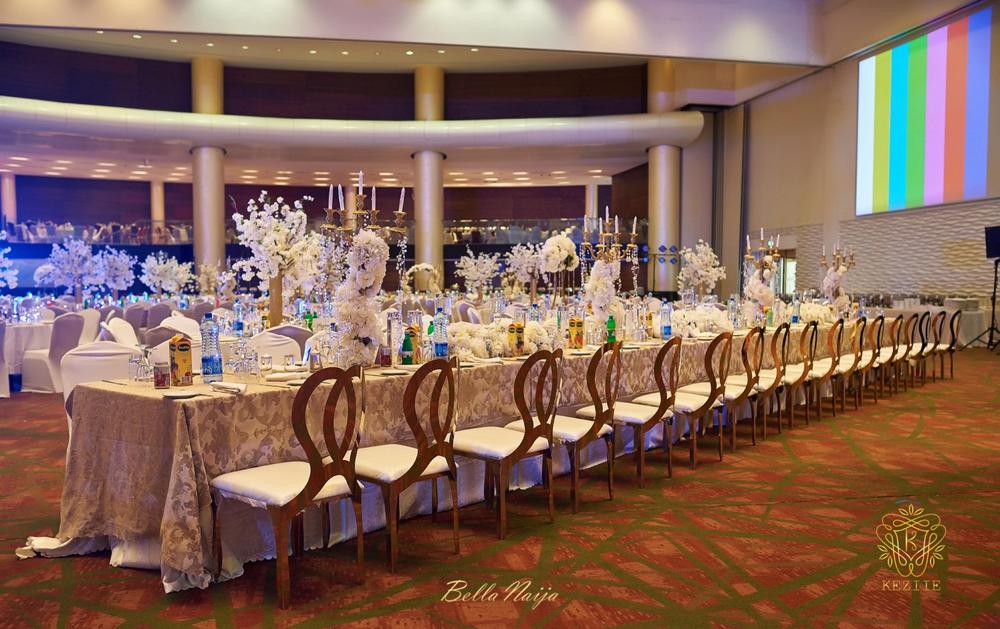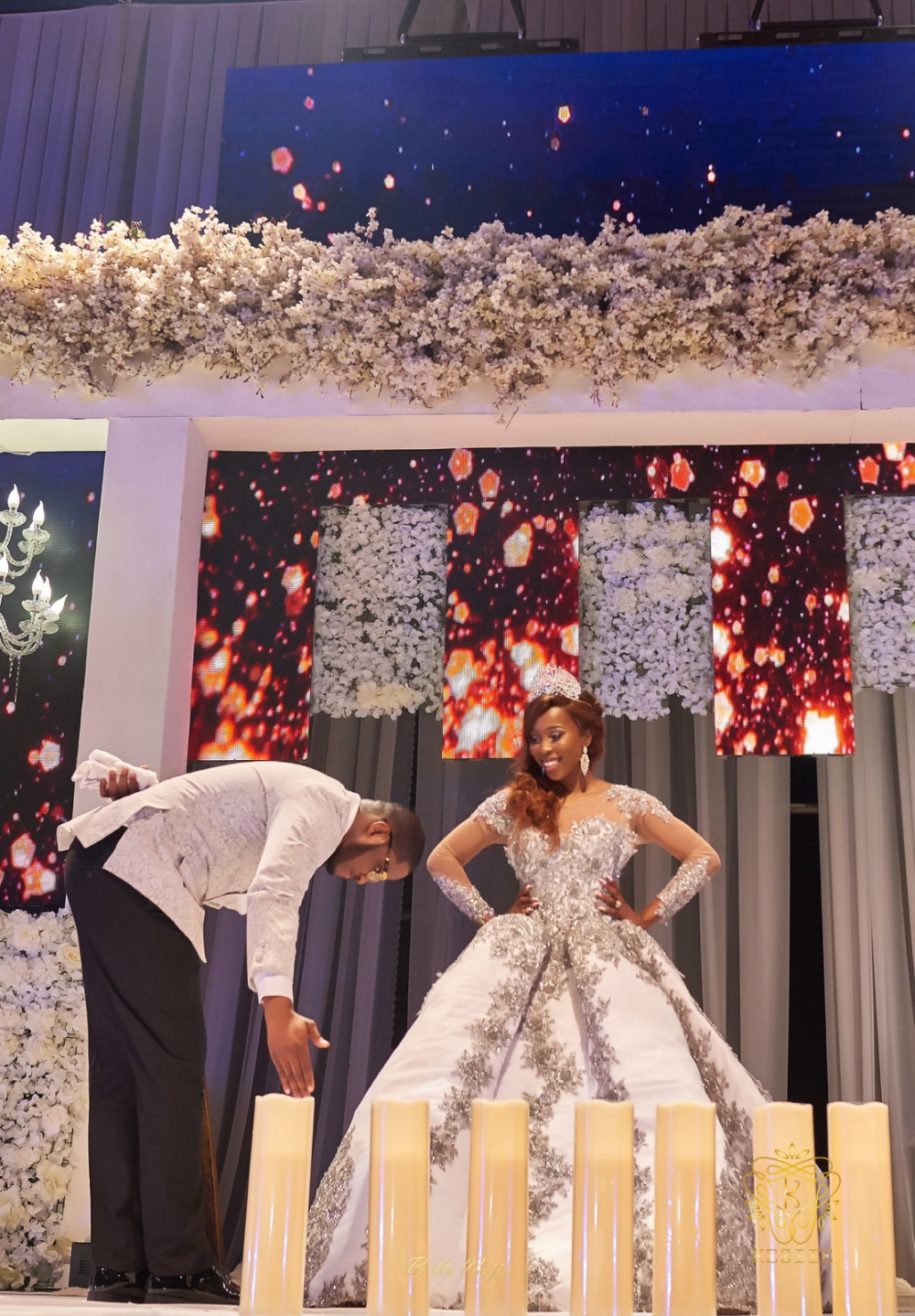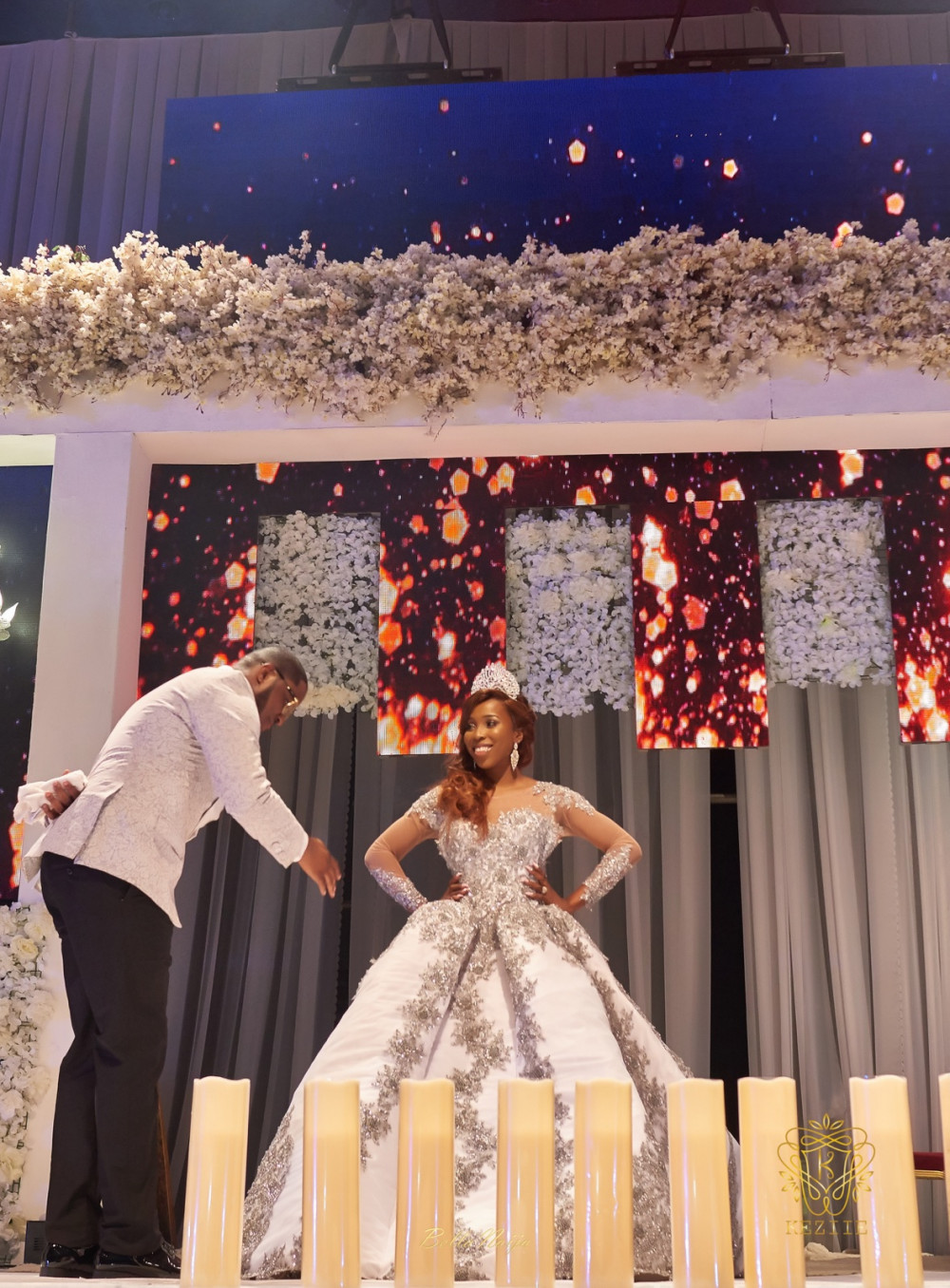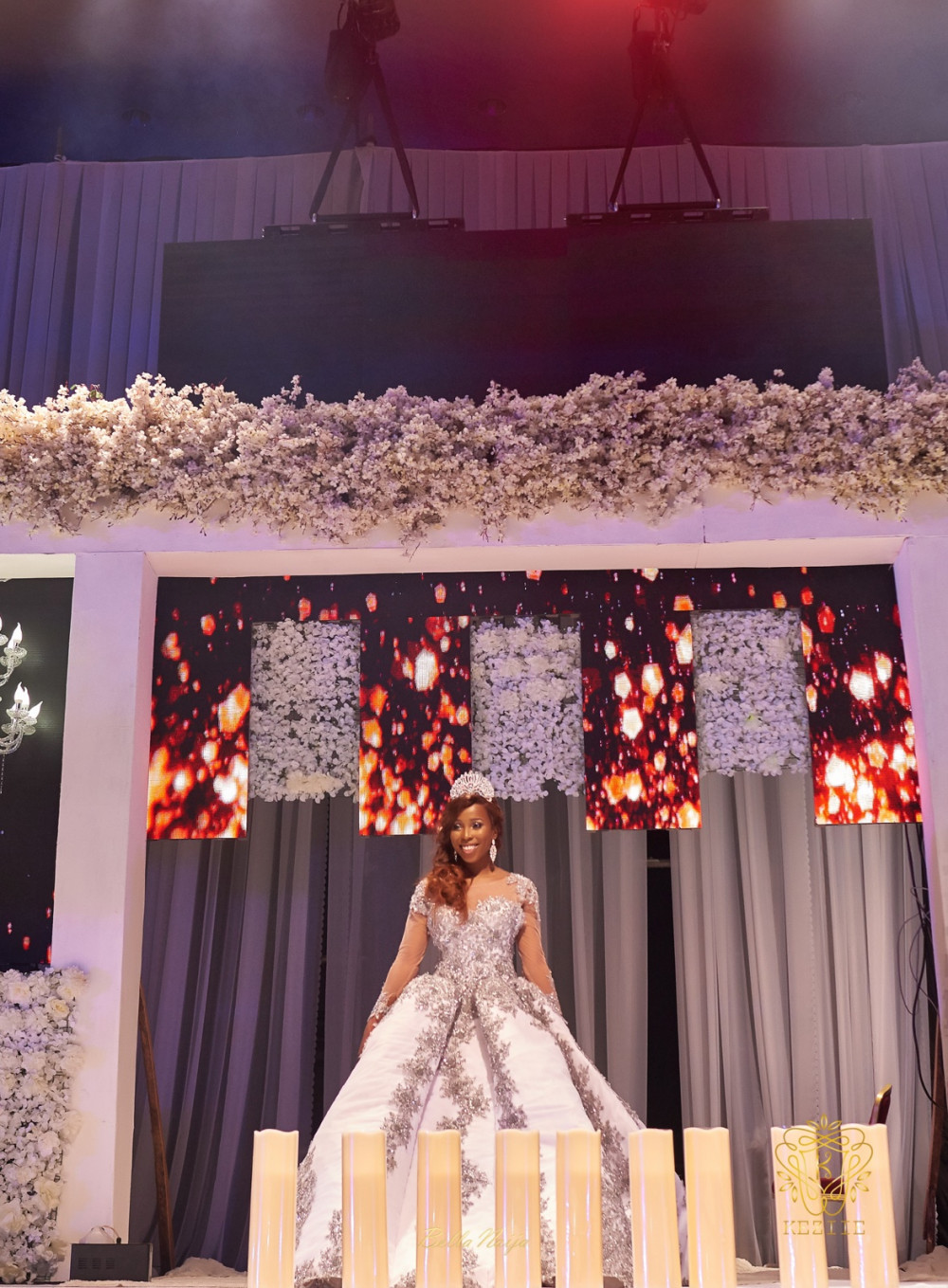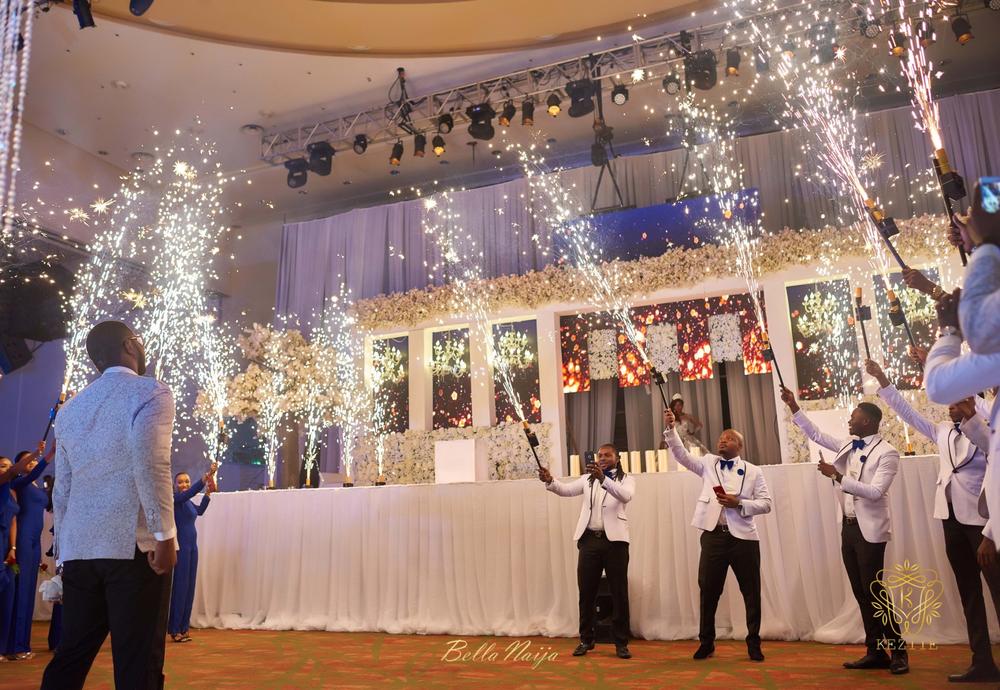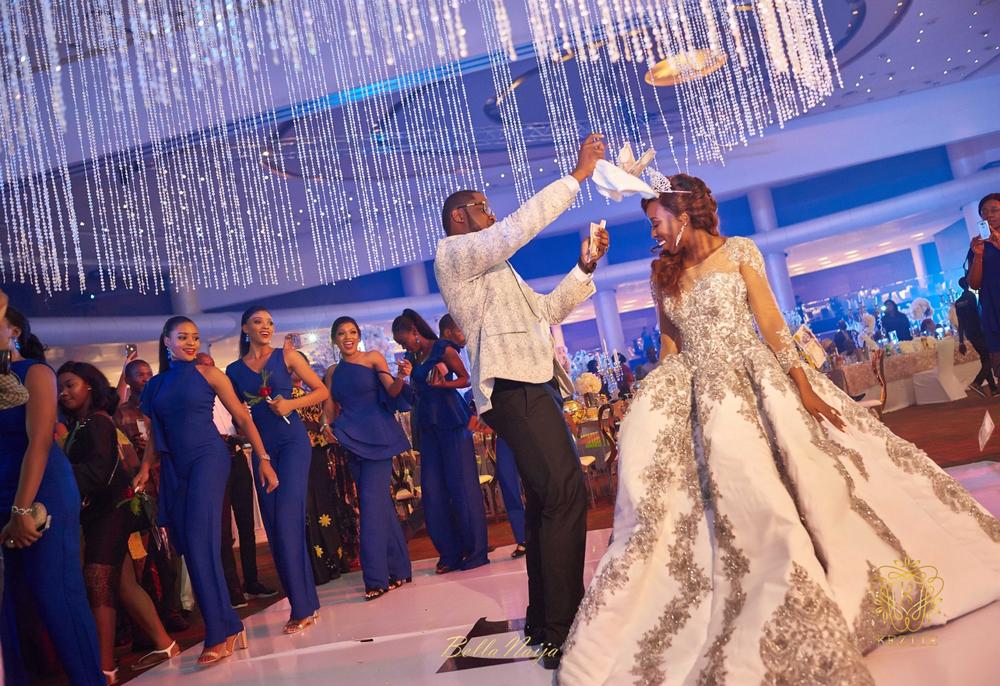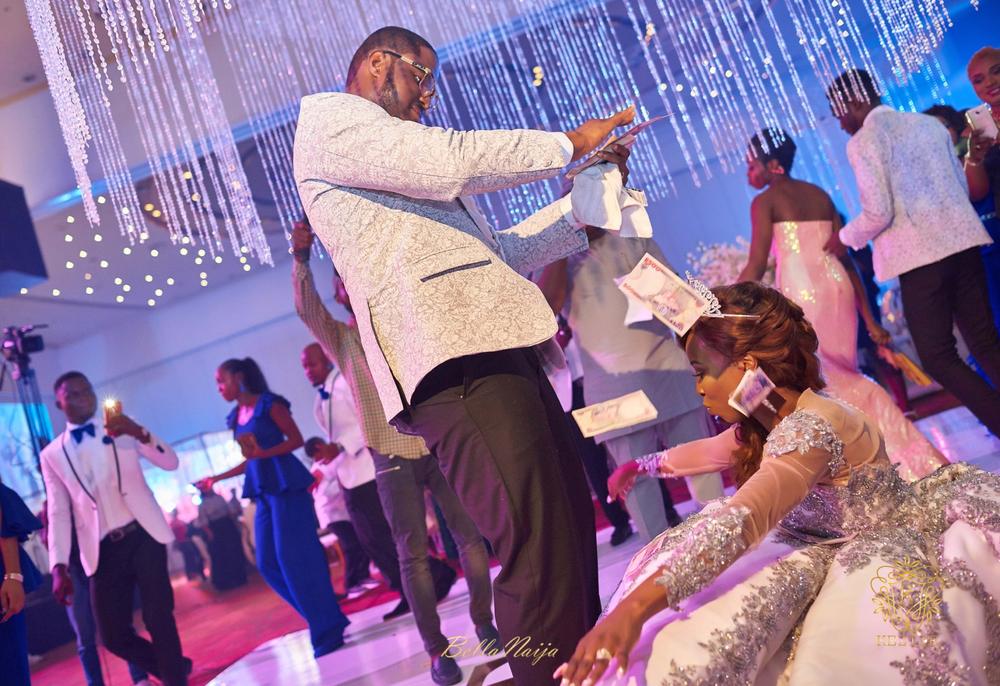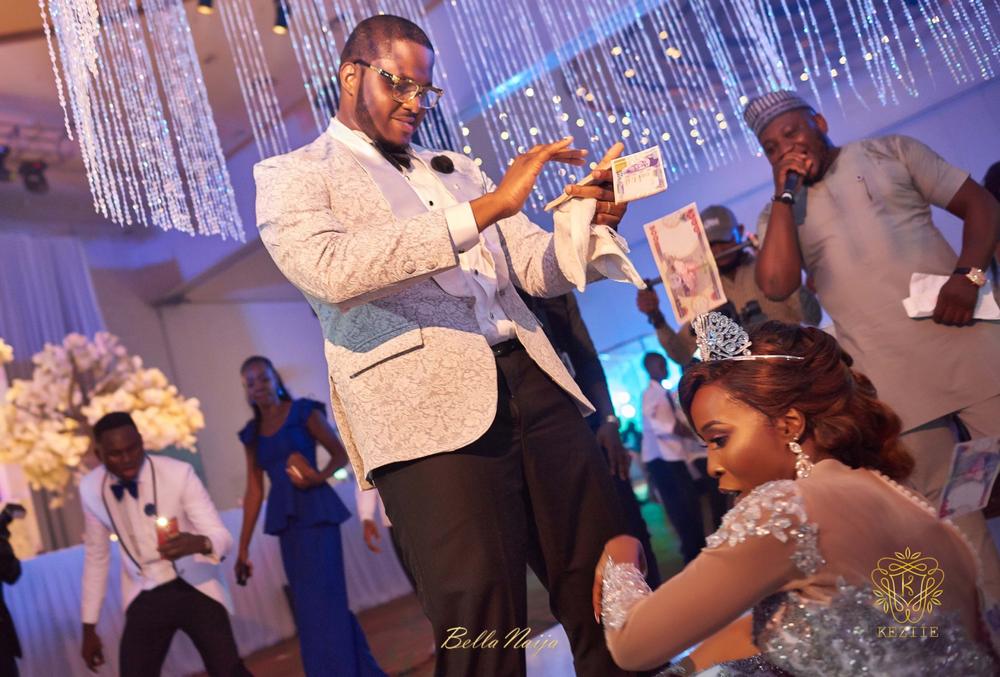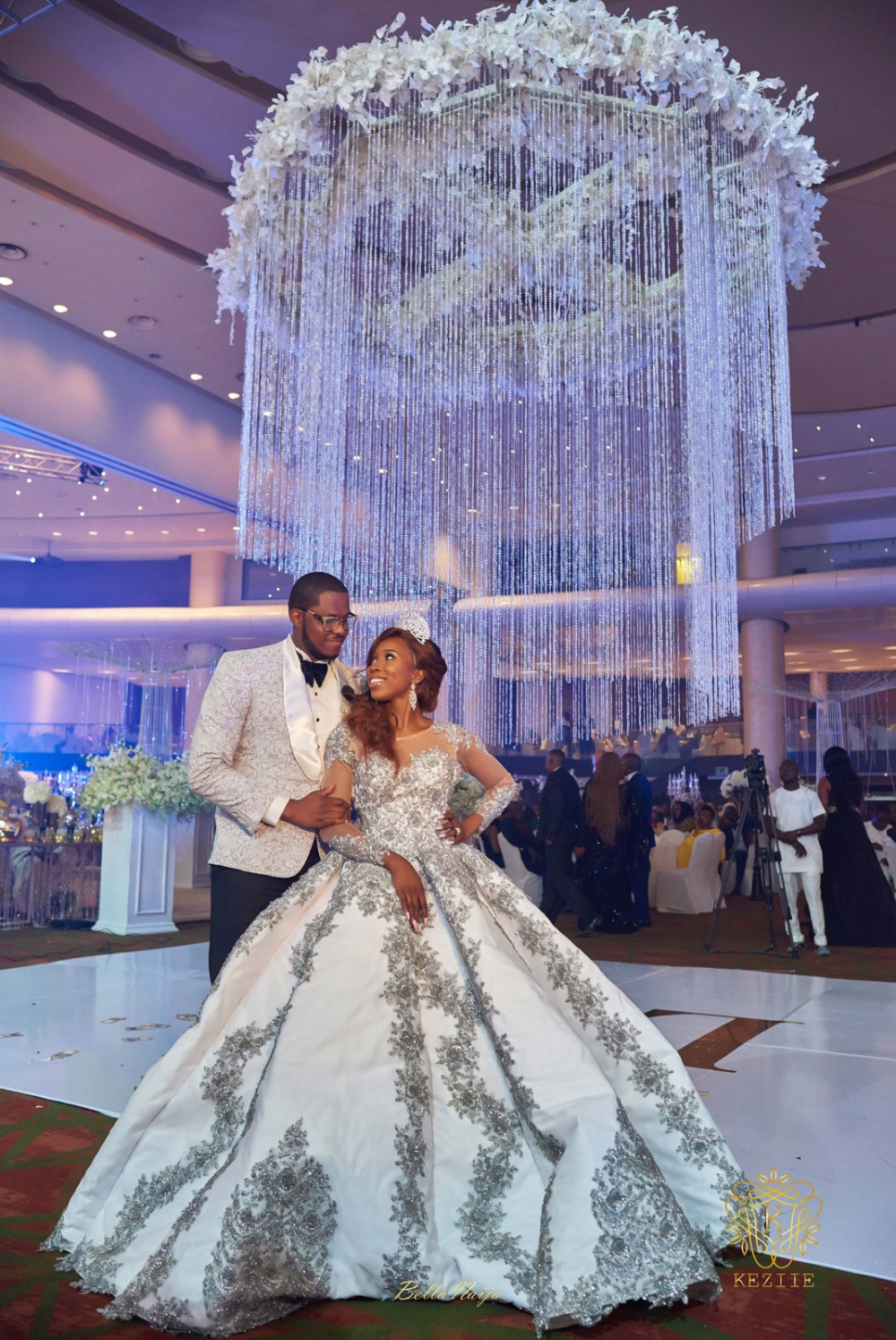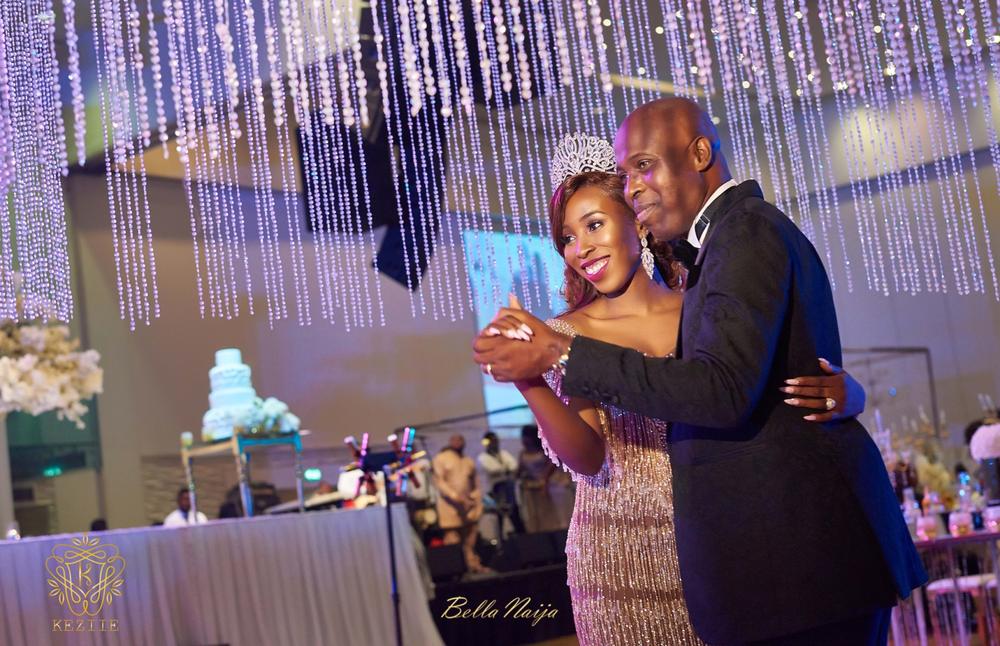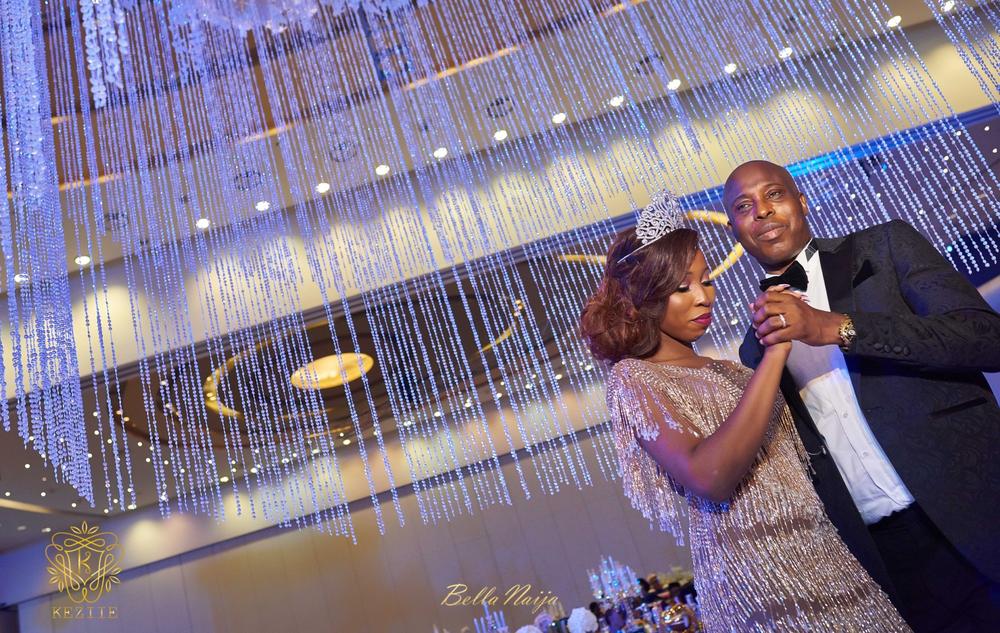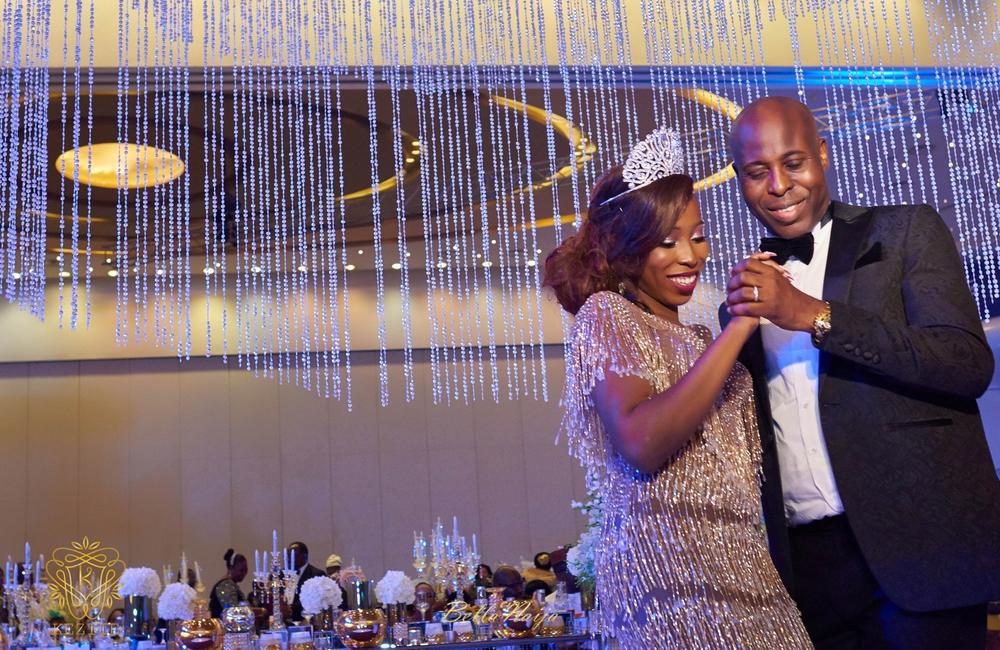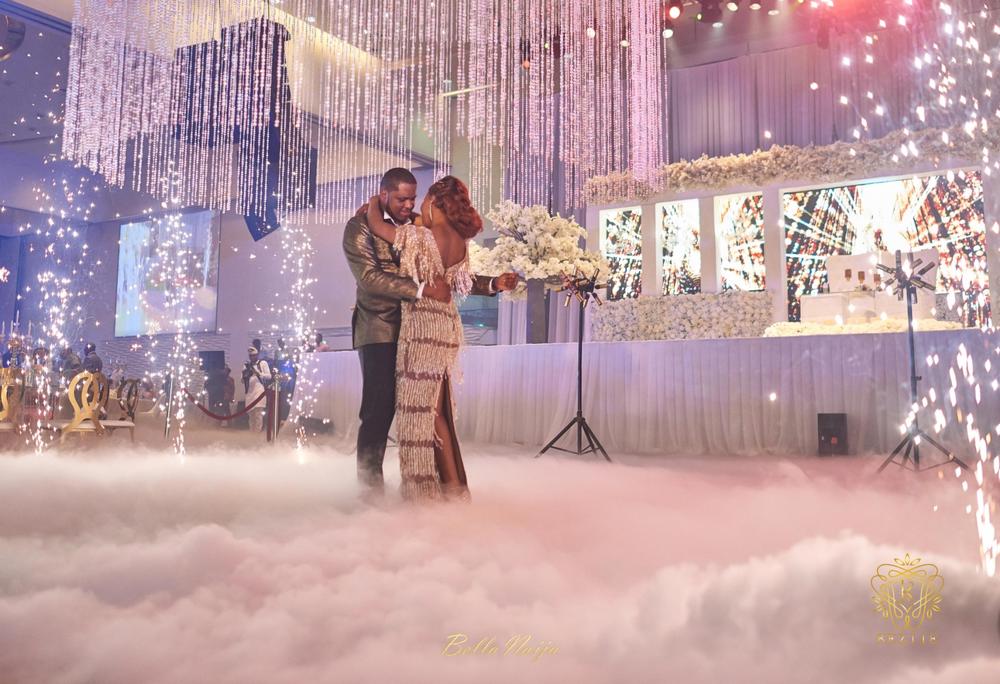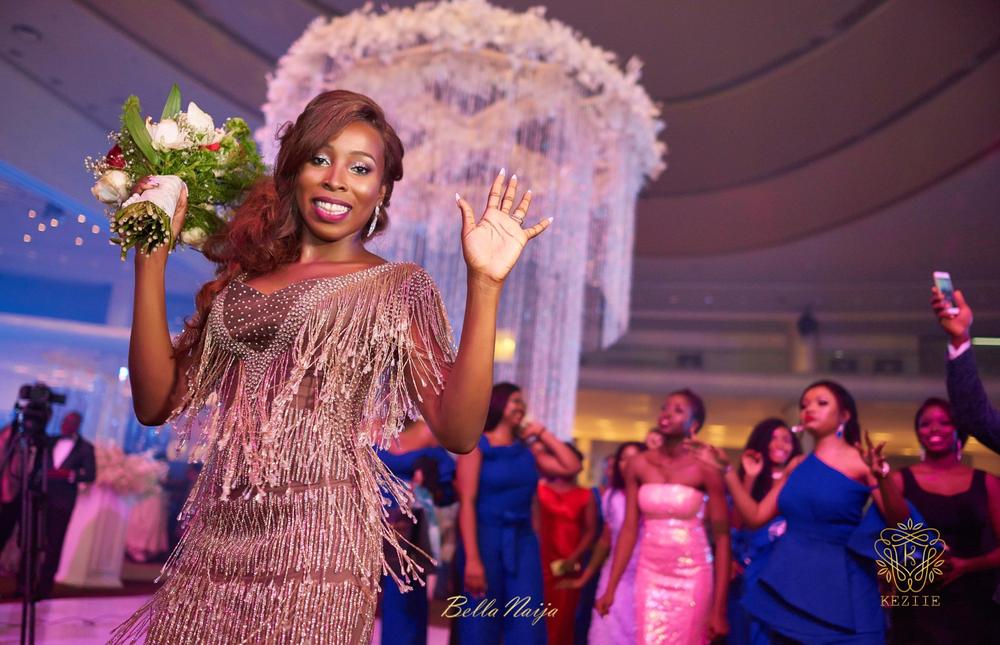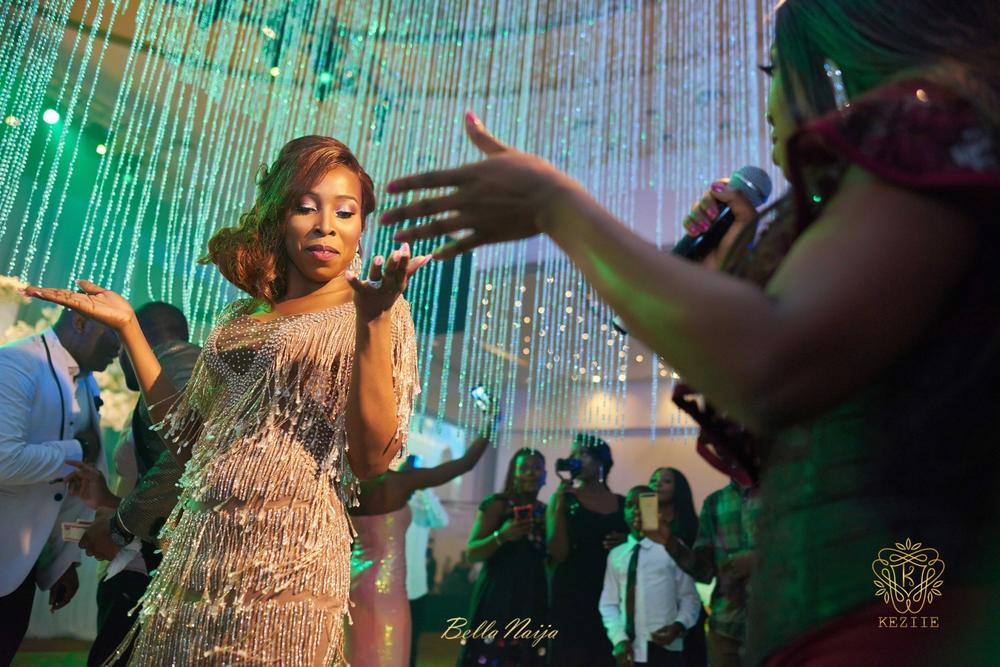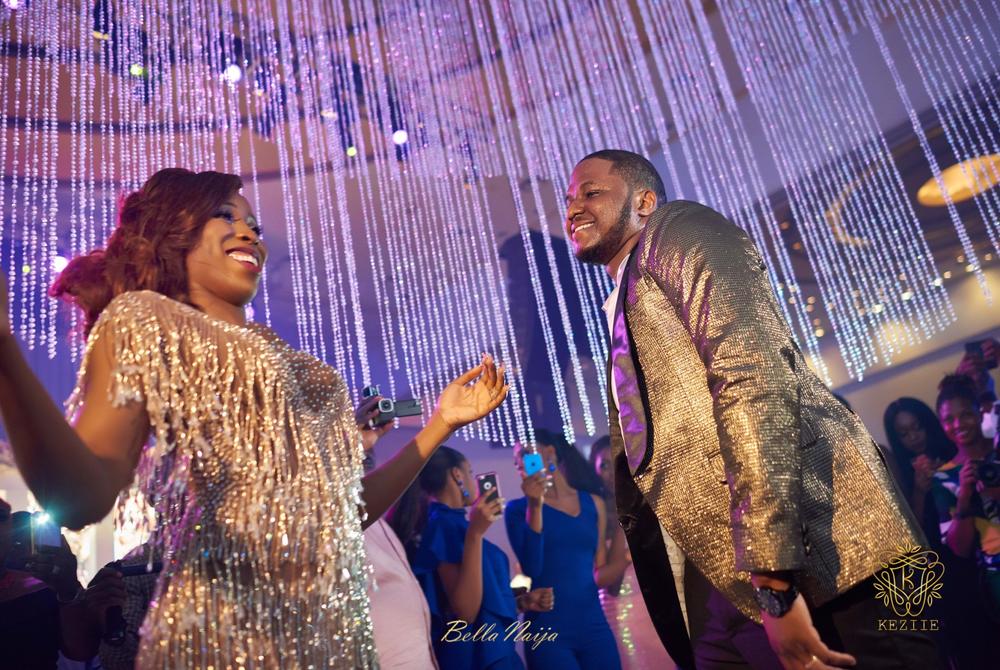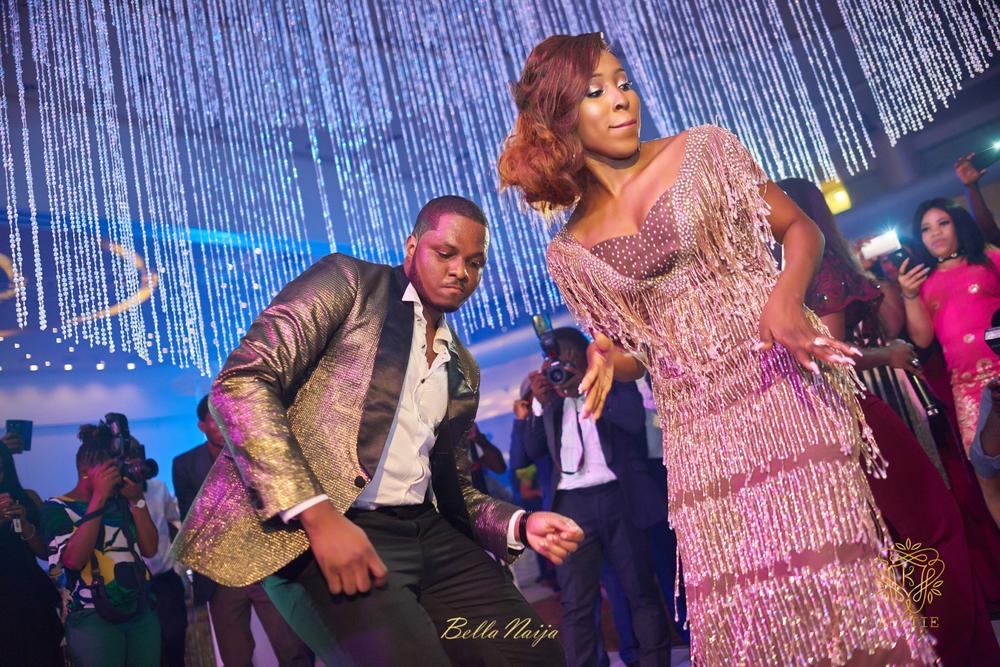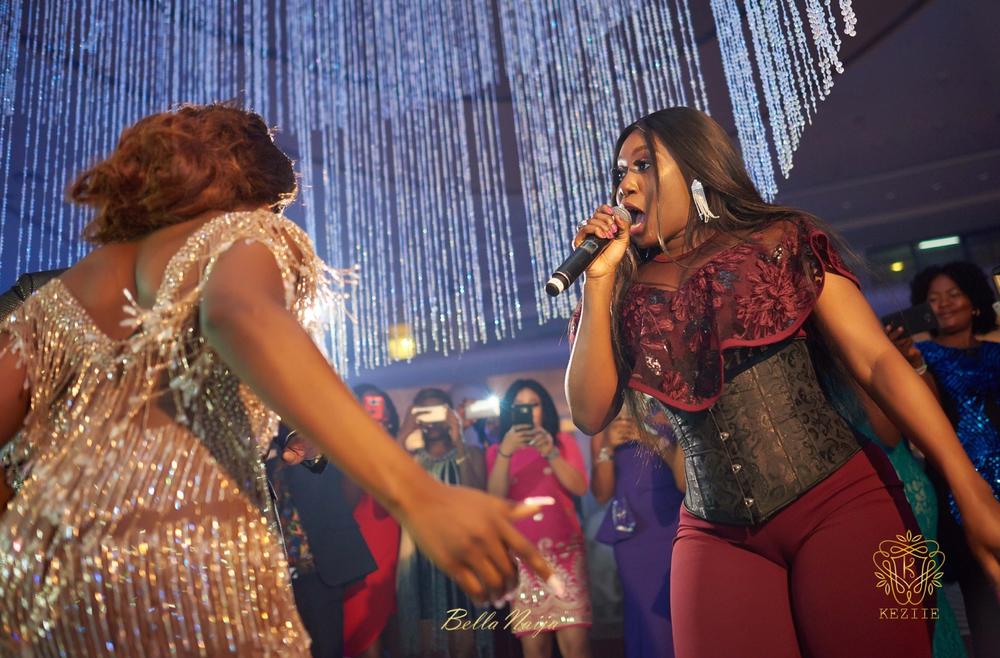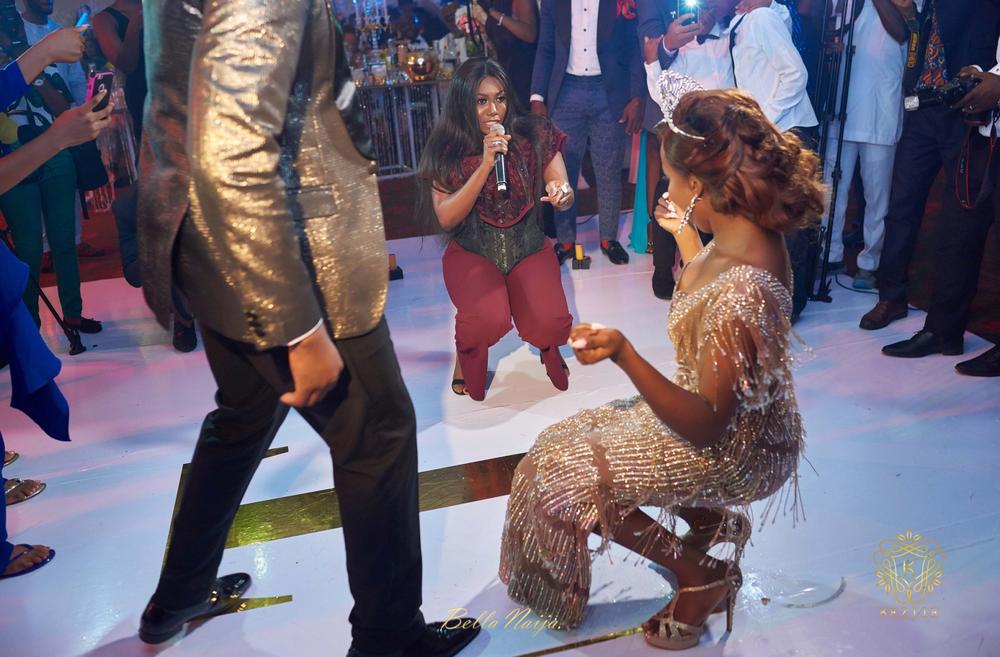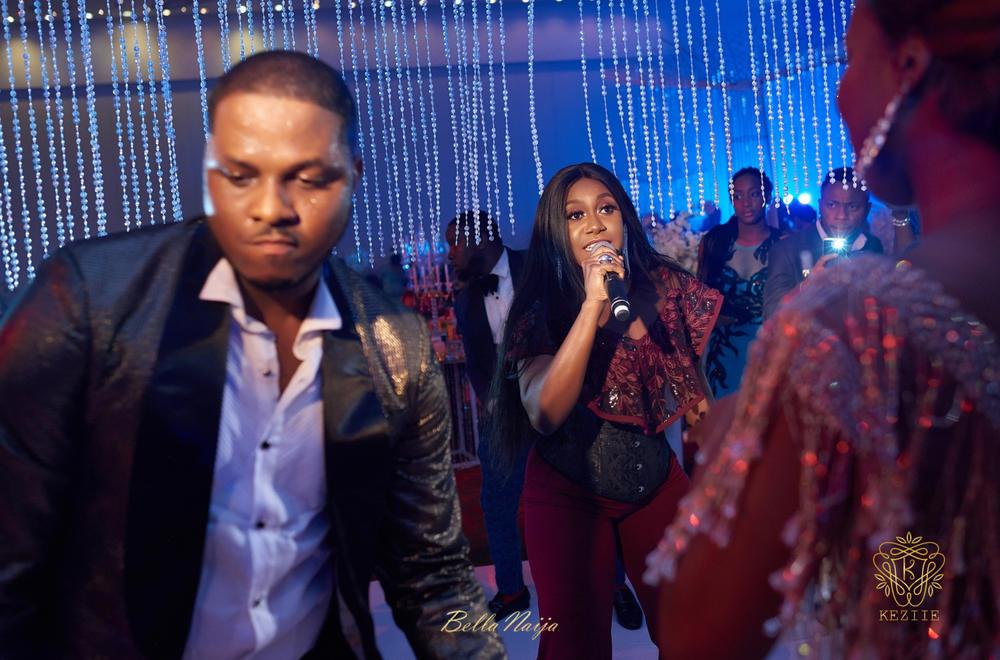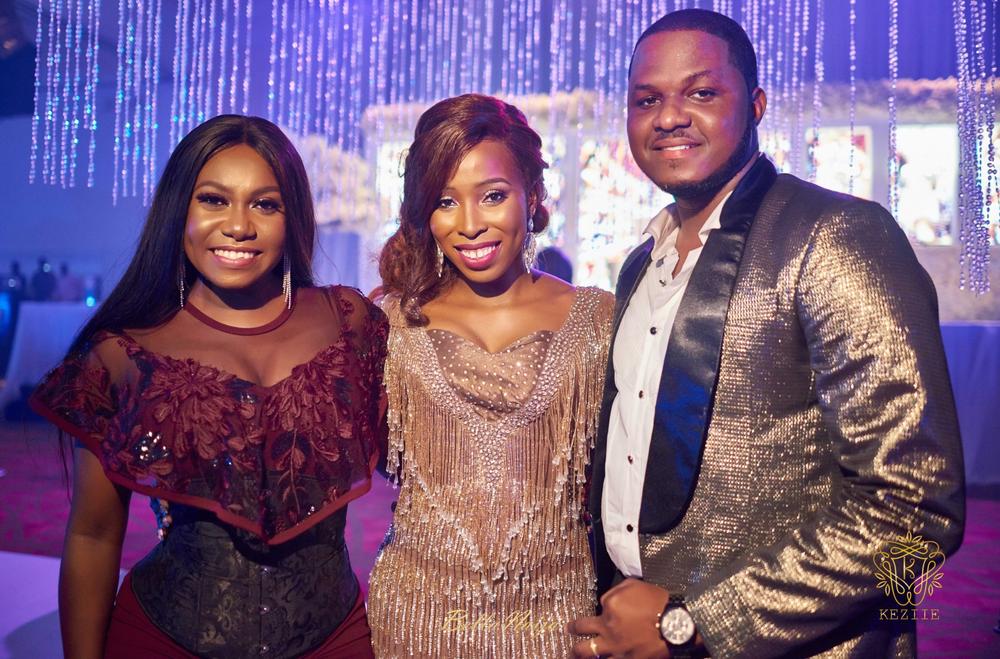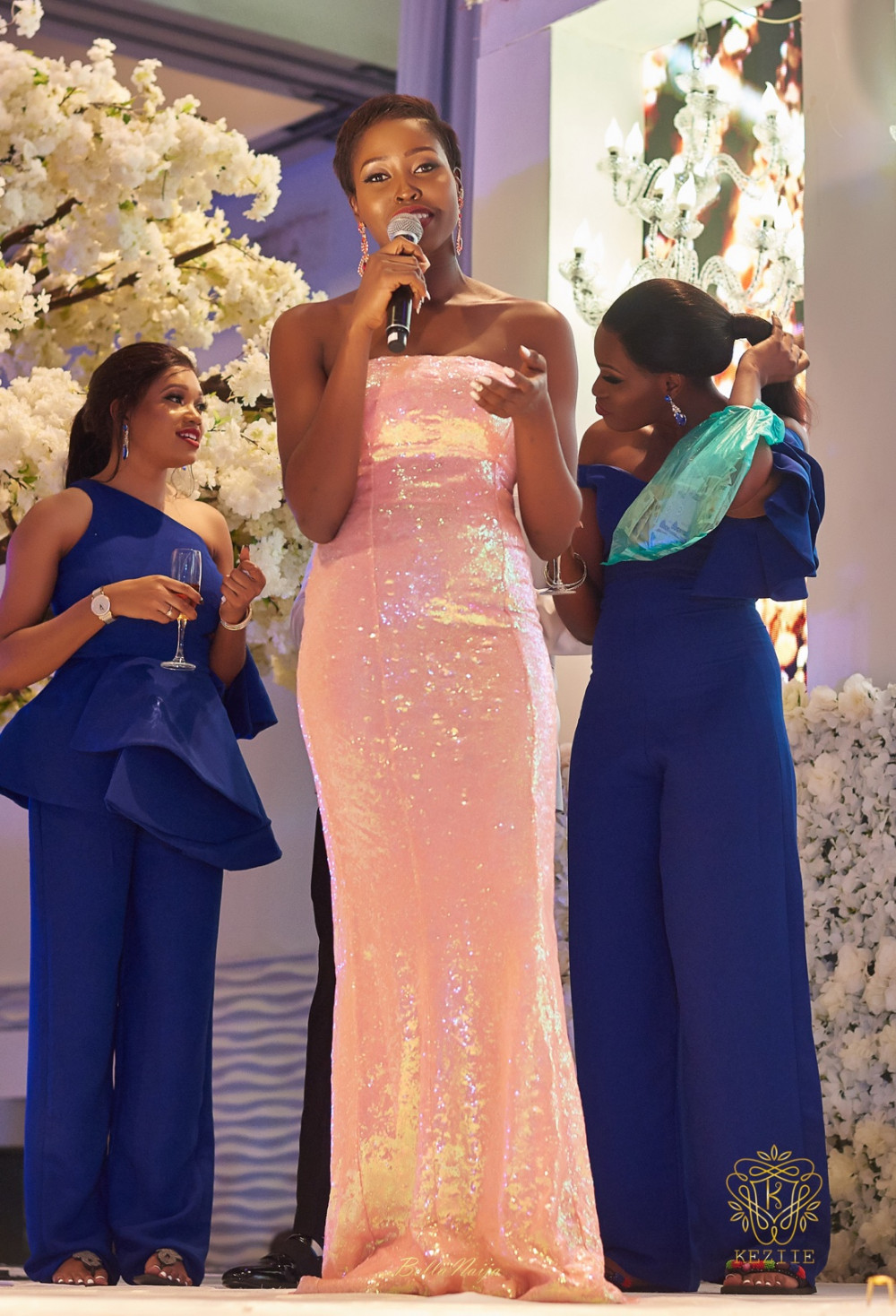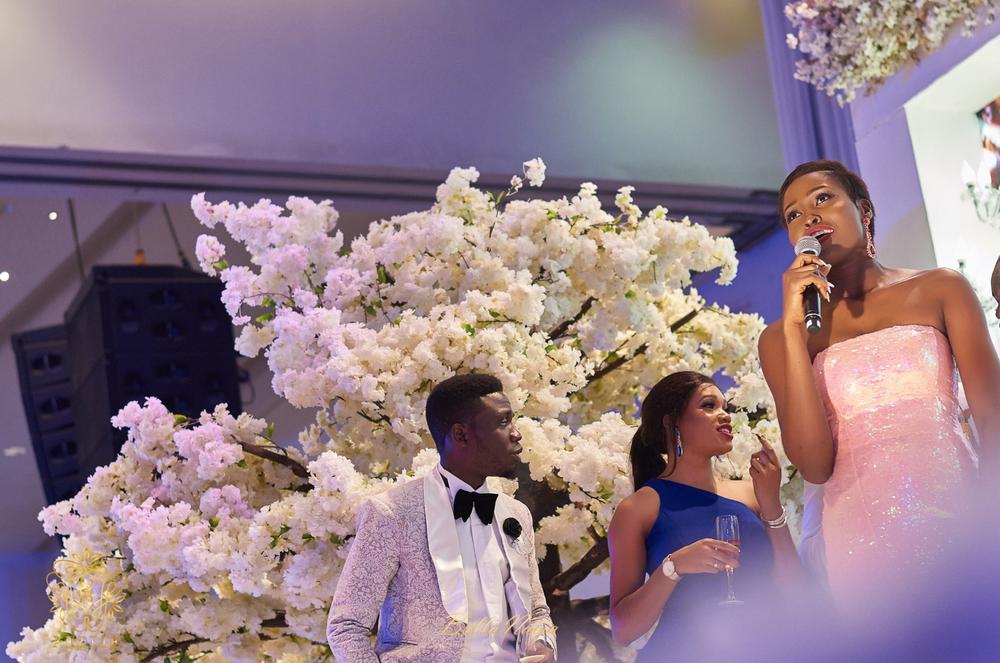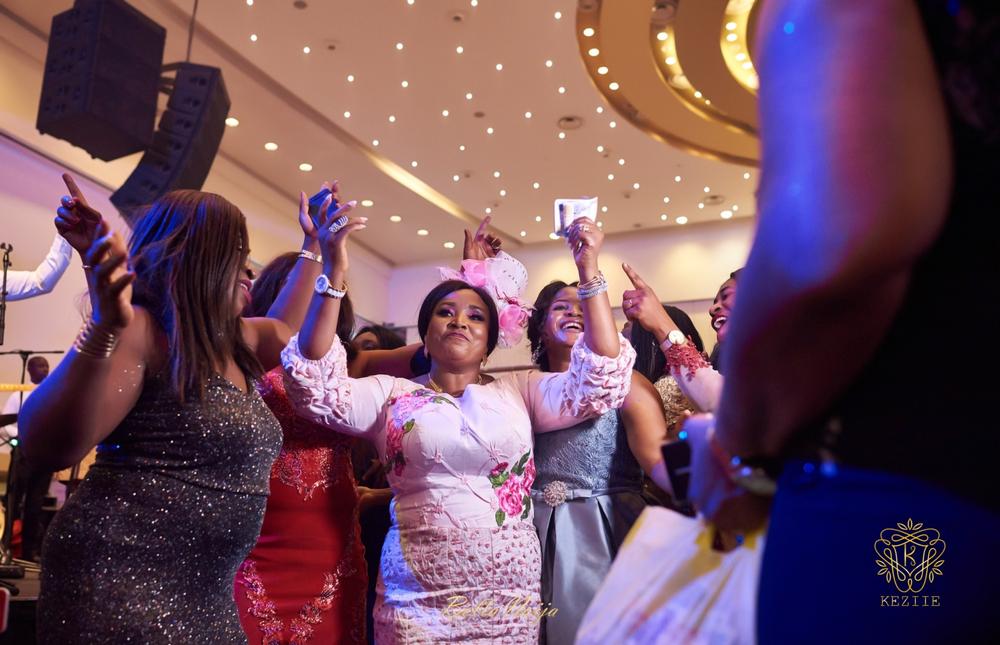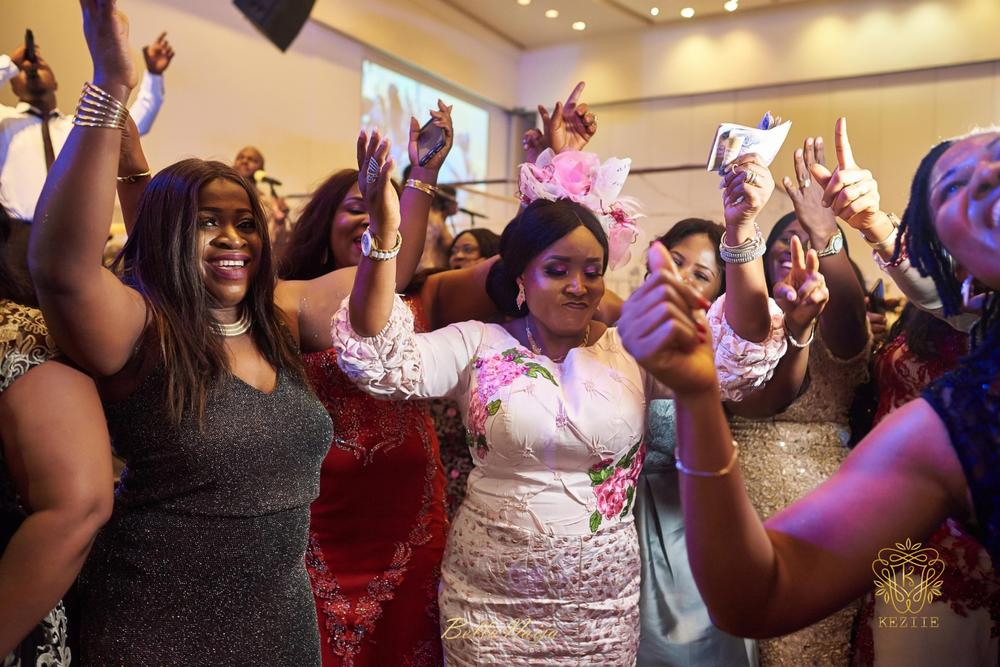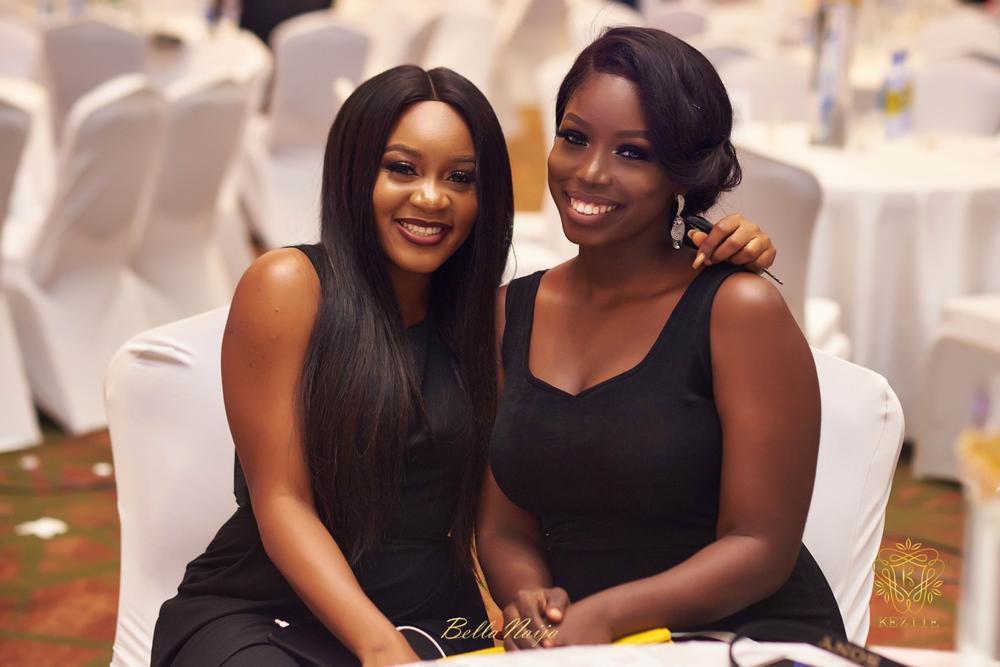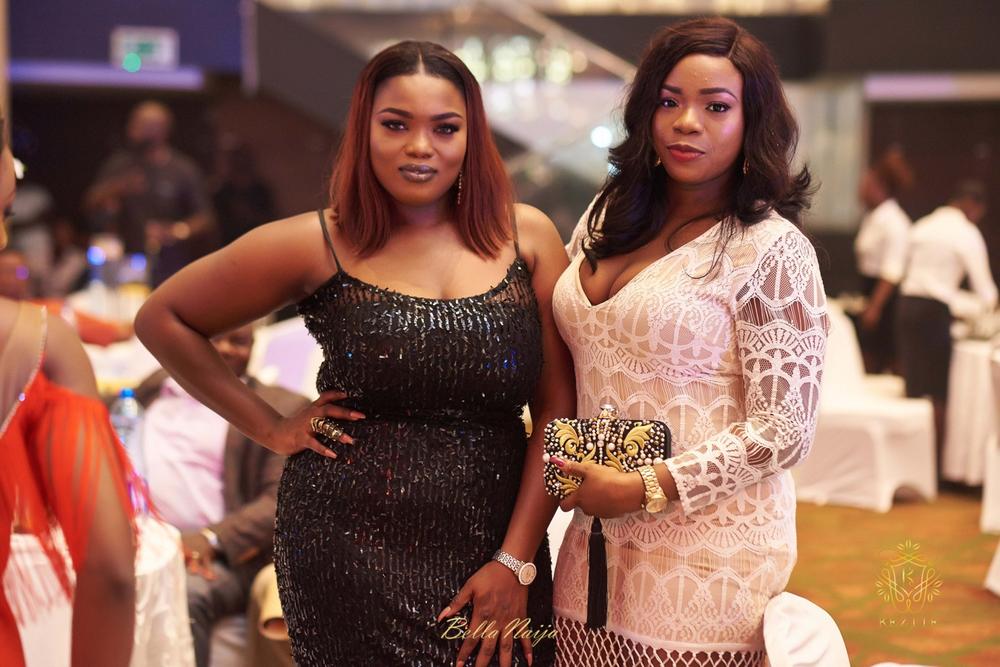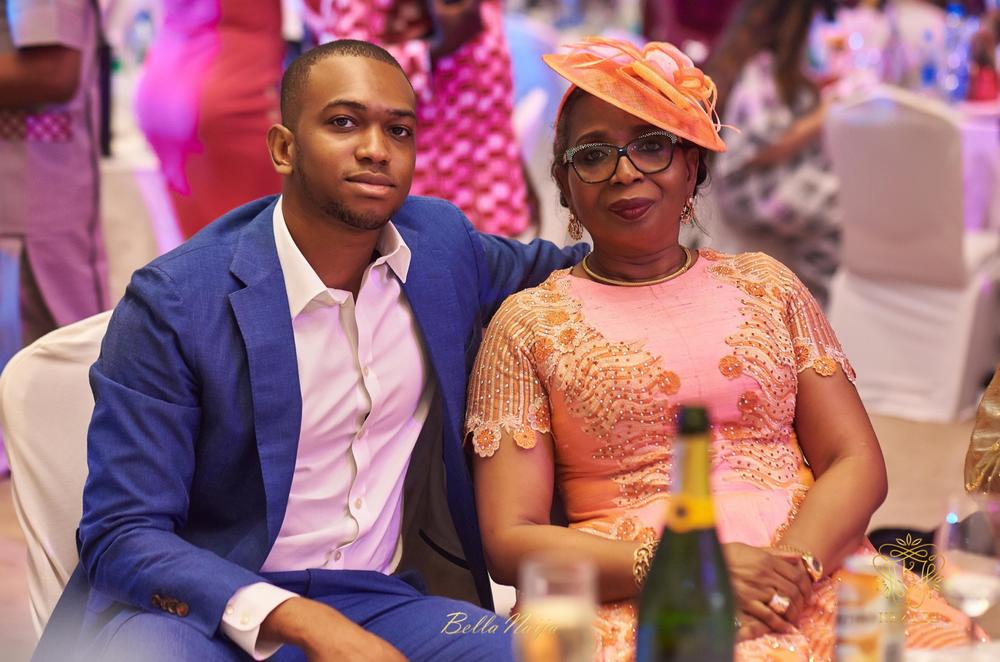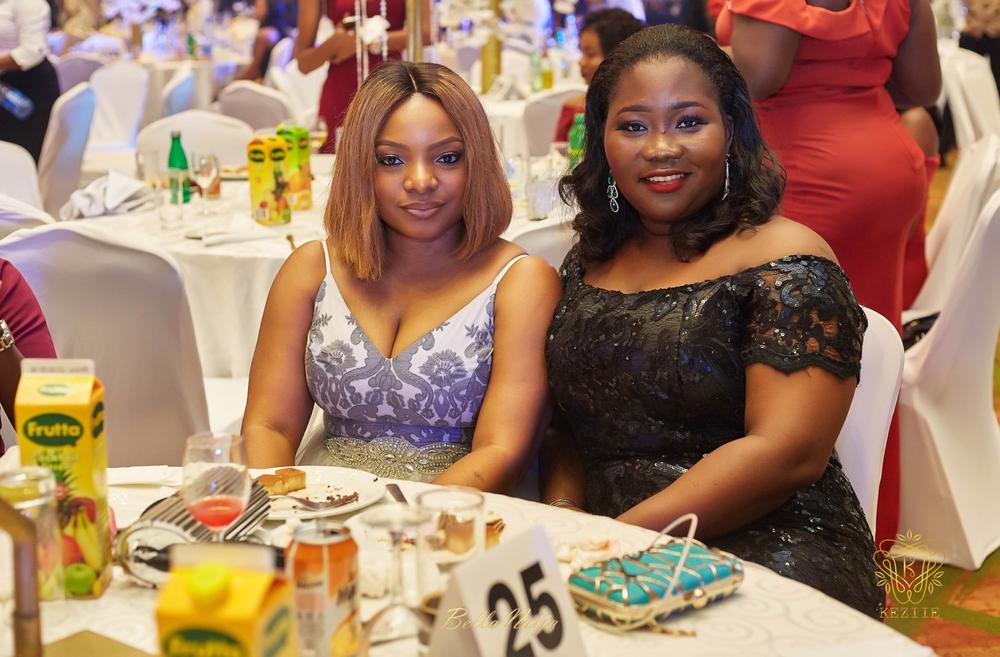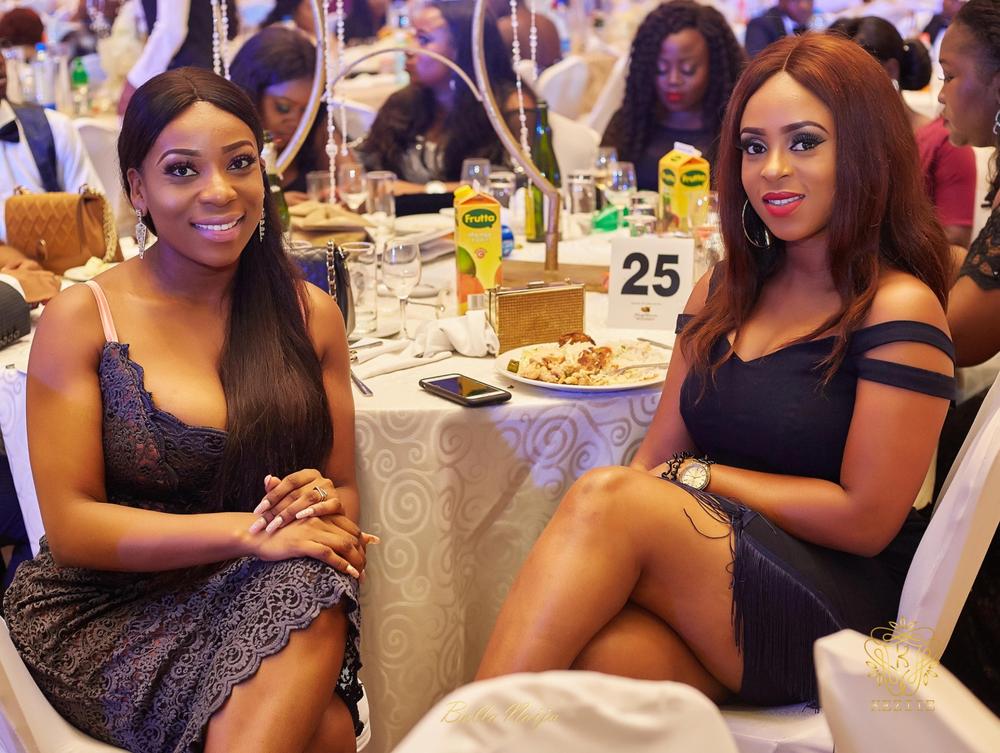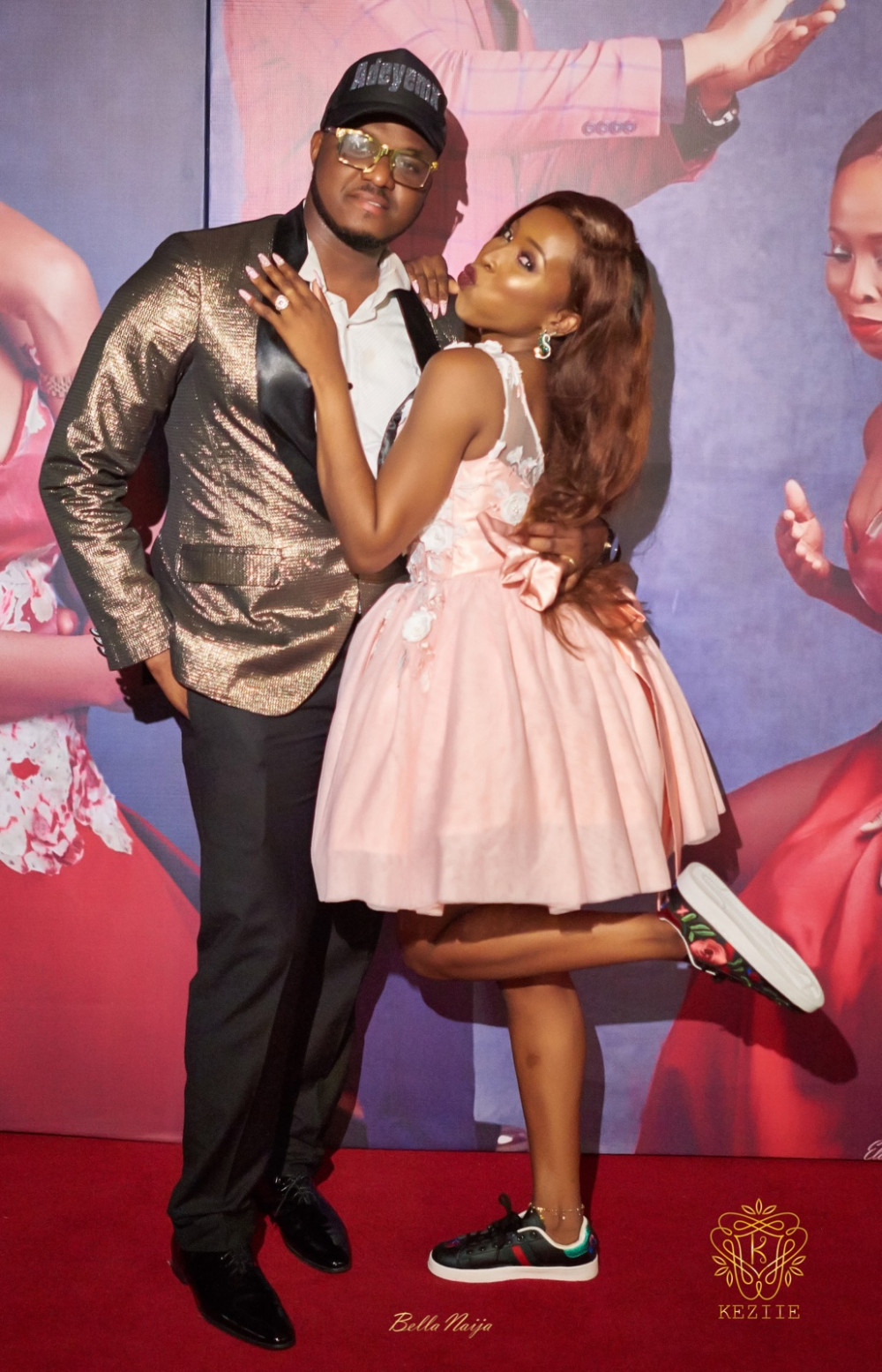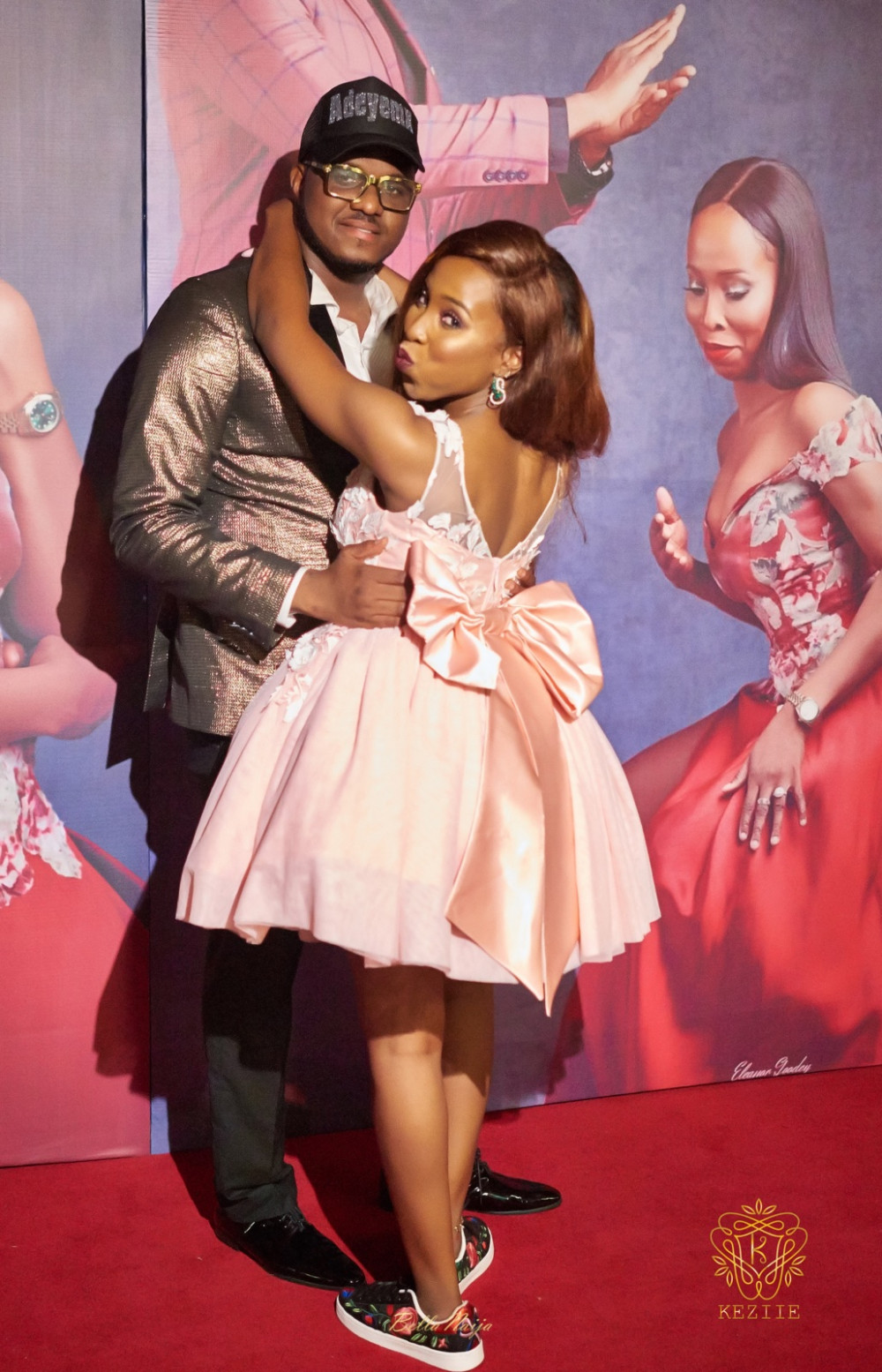 Traditional Wedding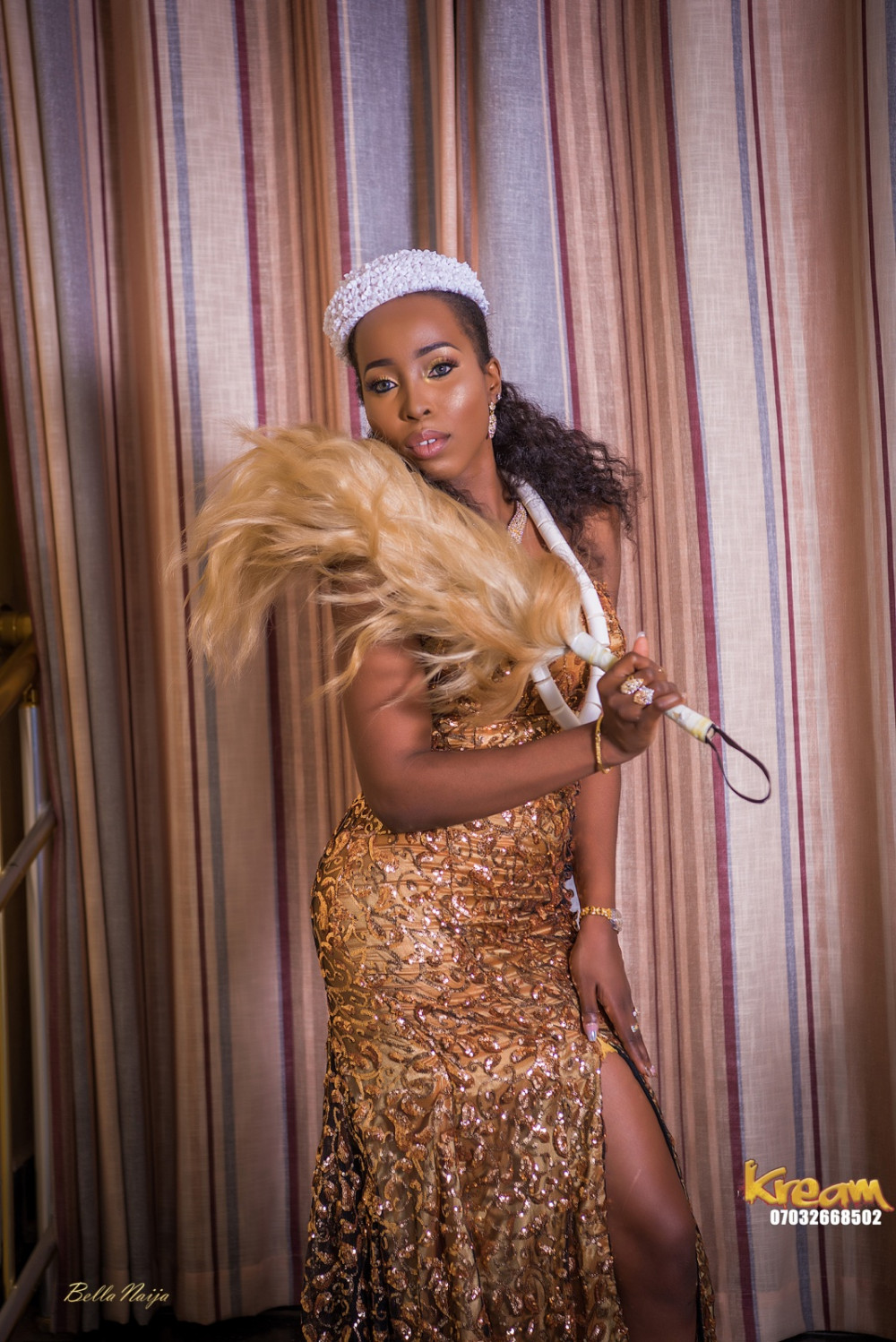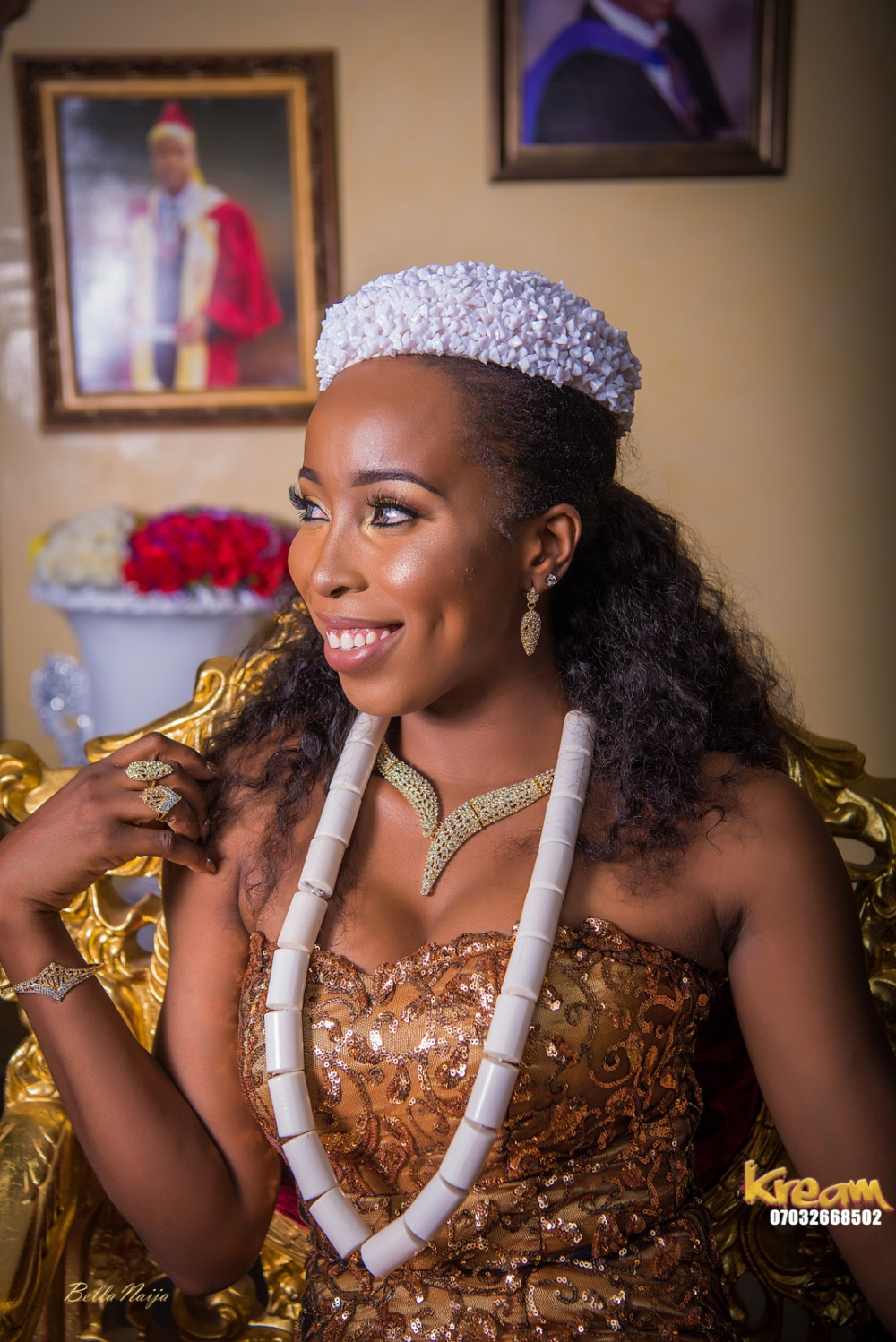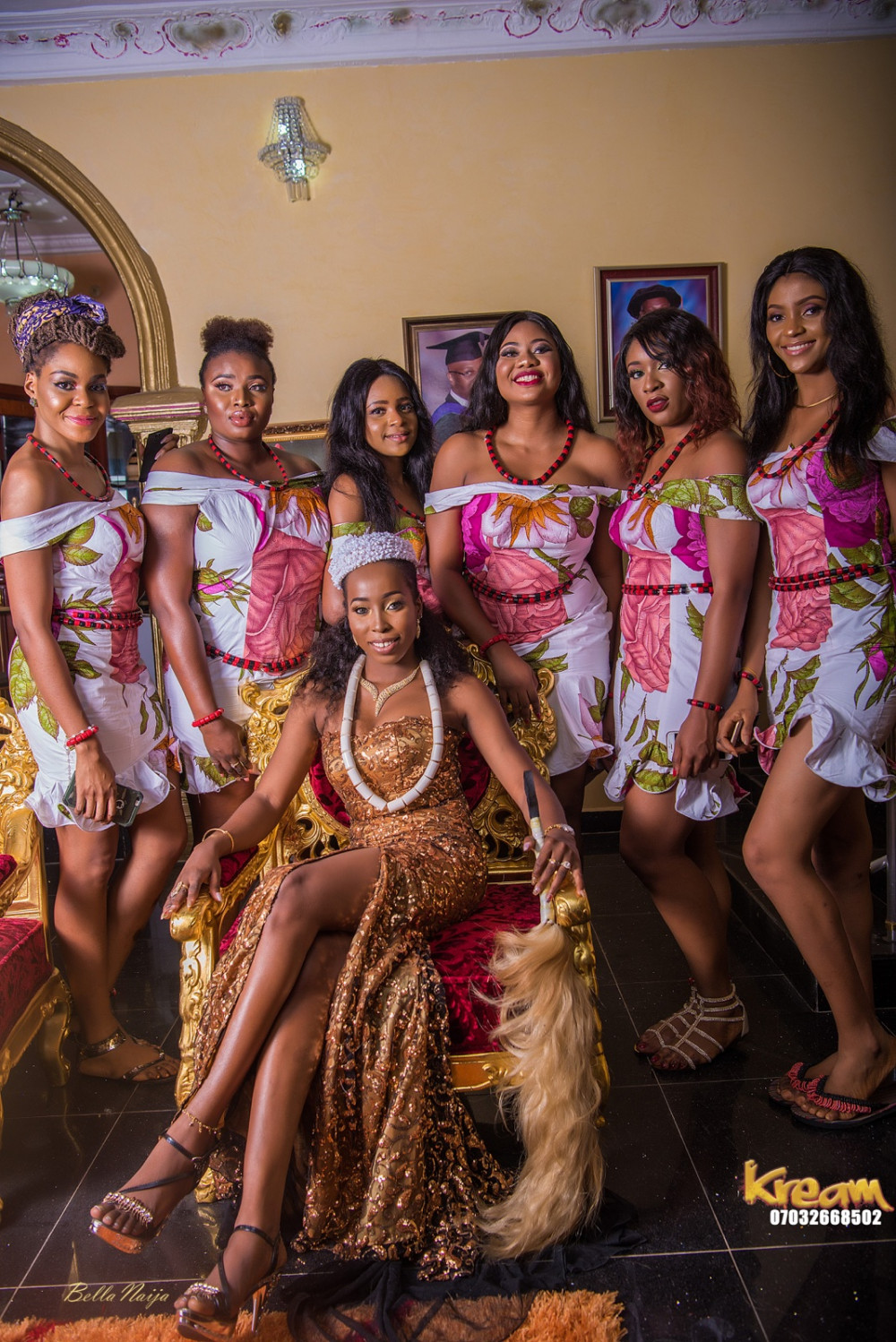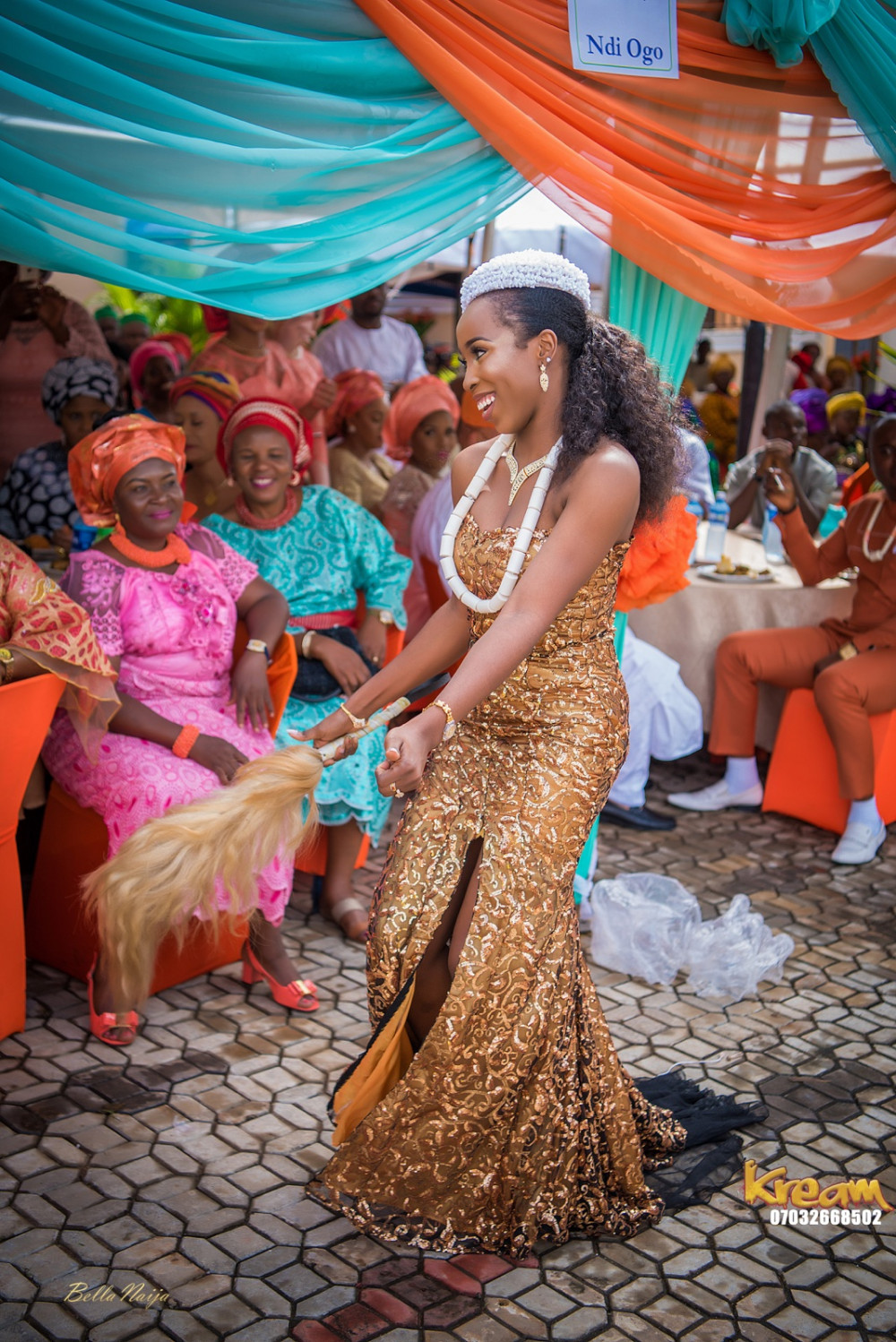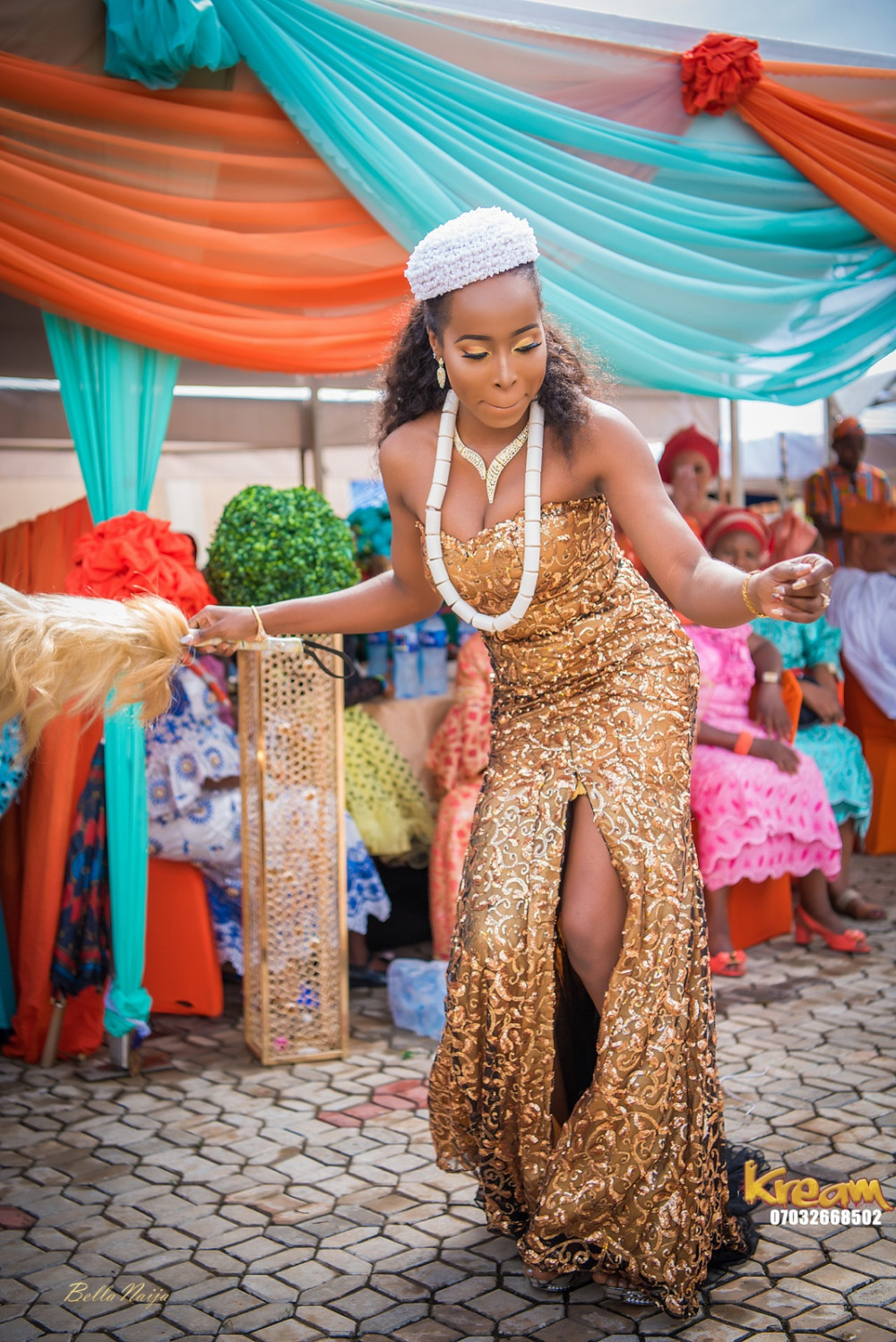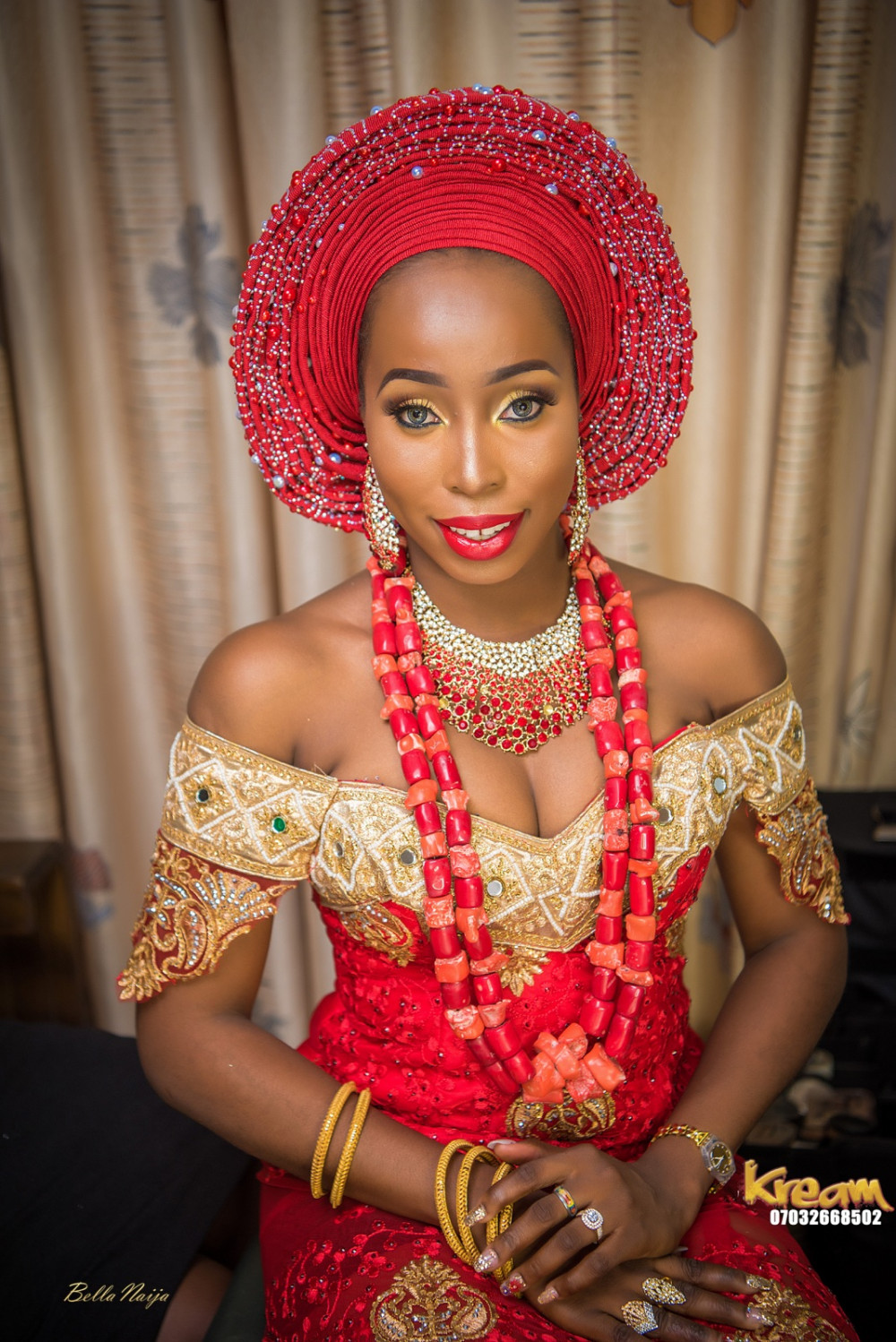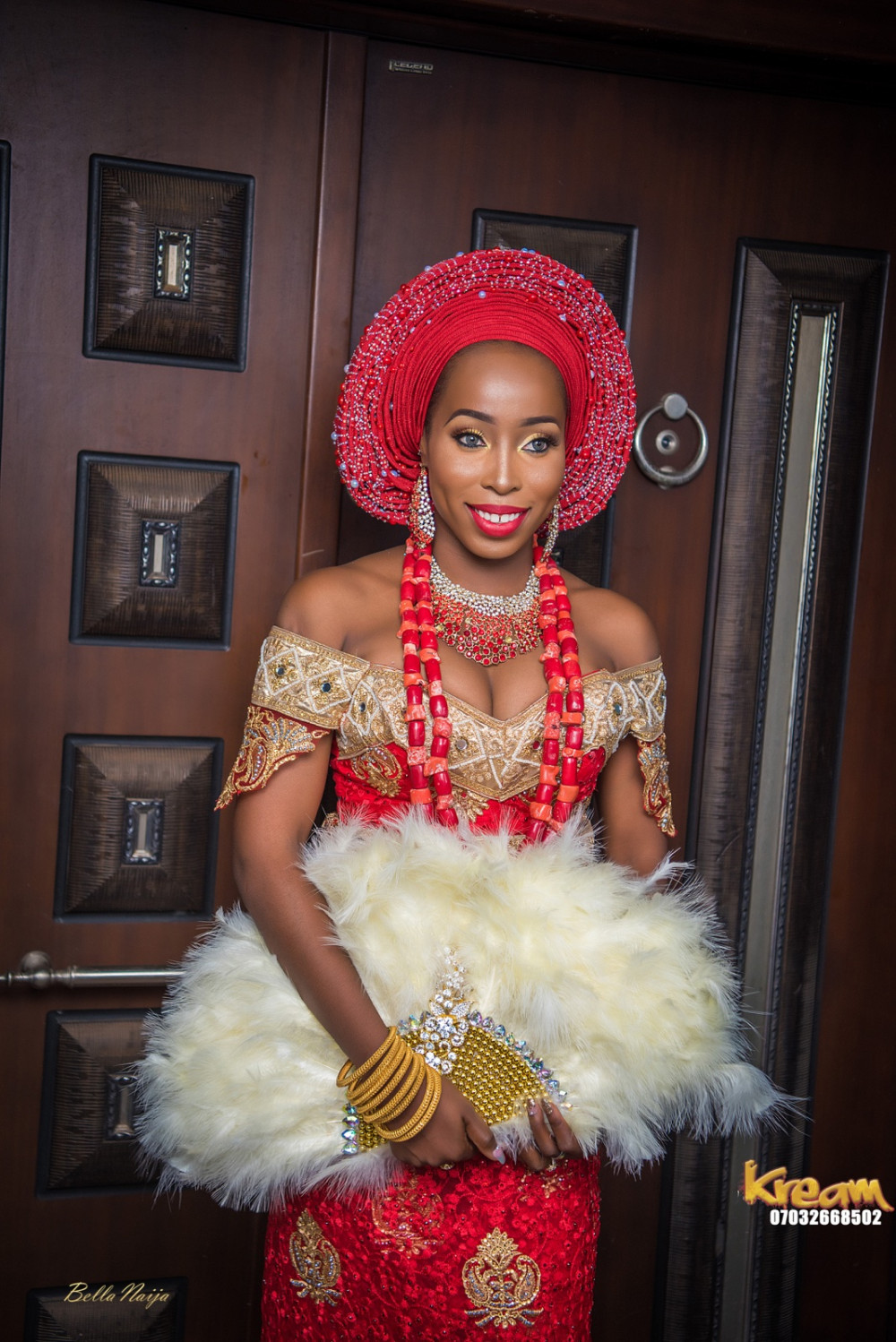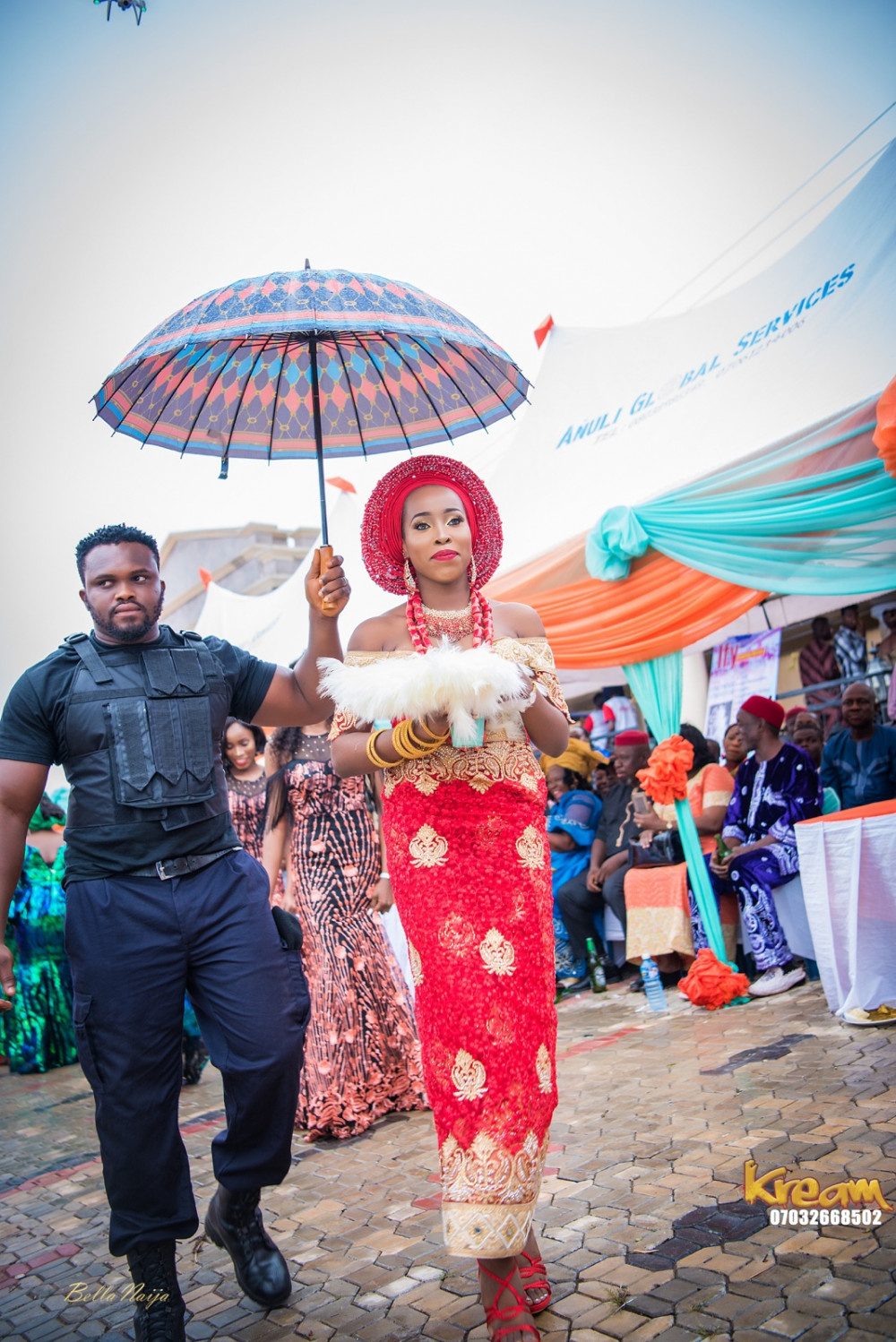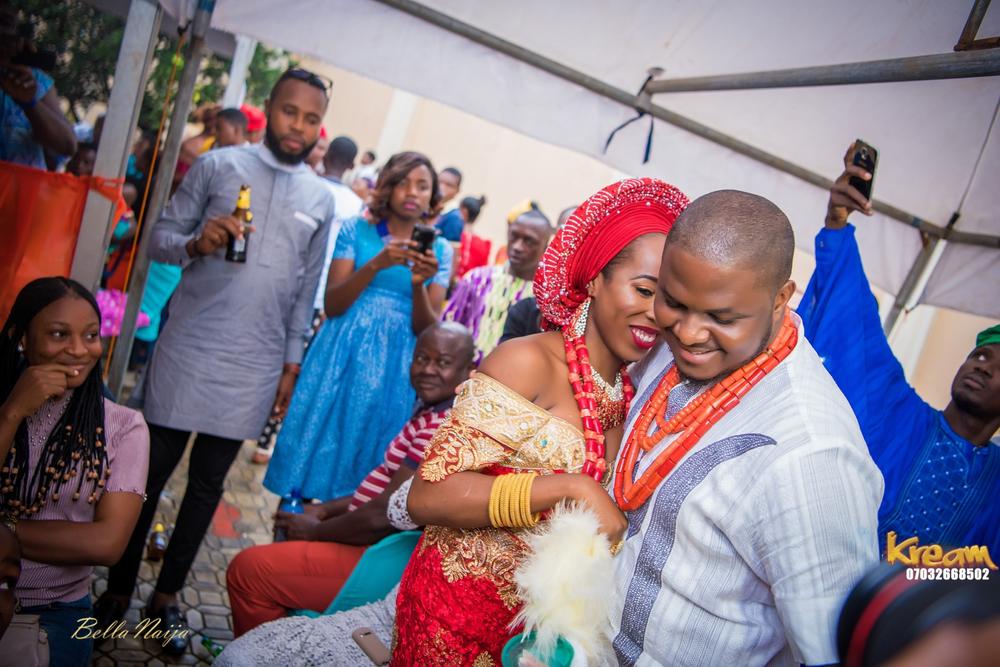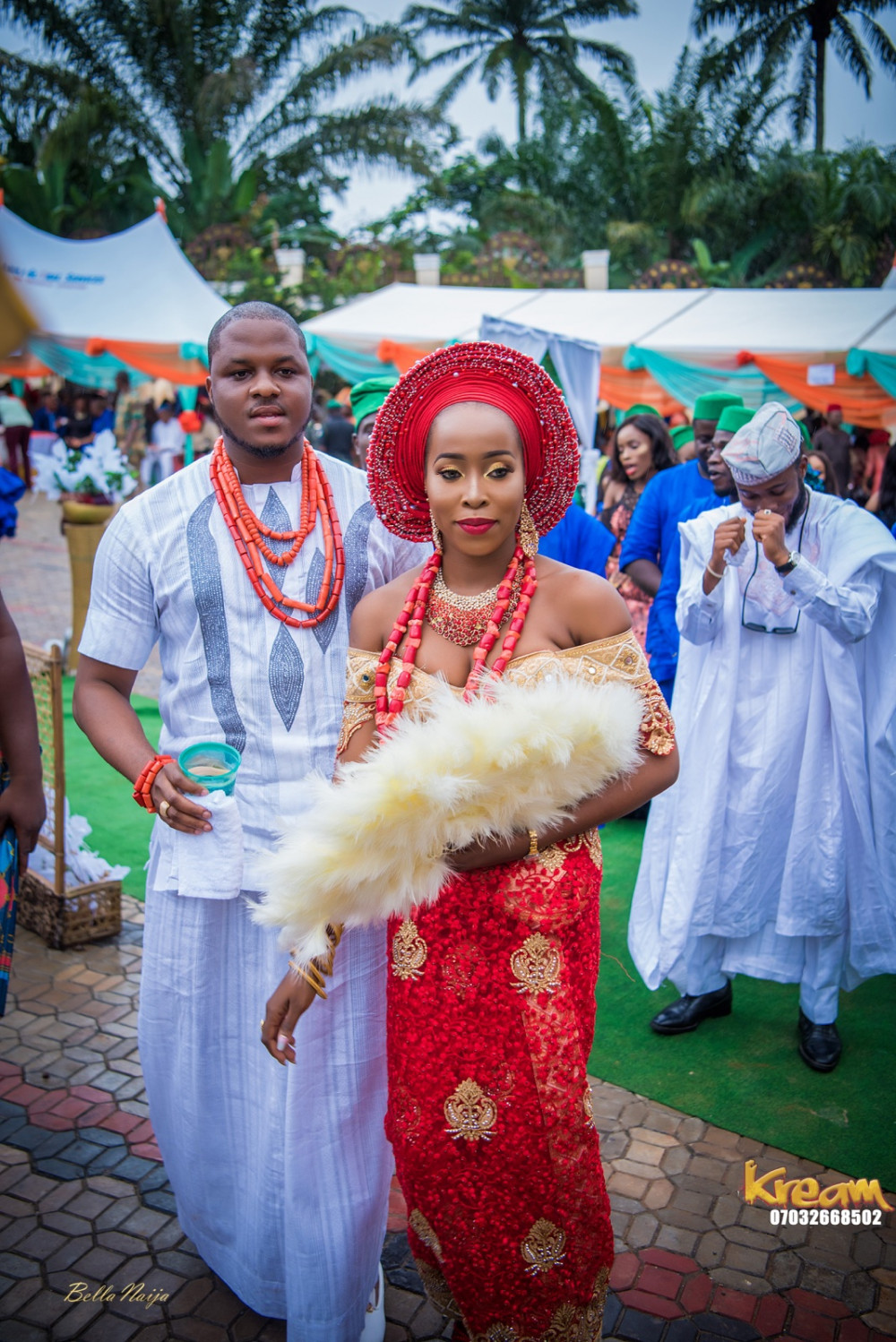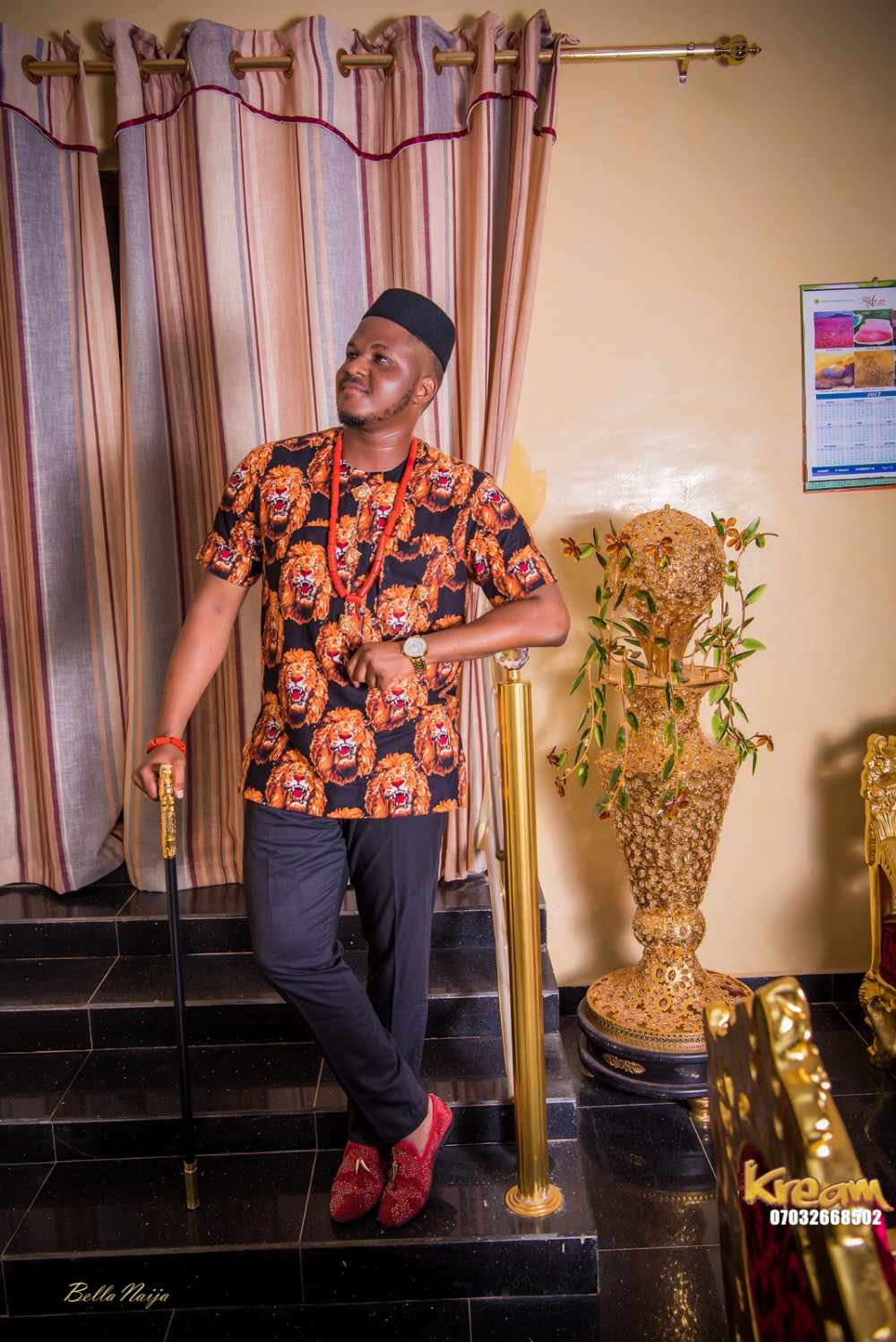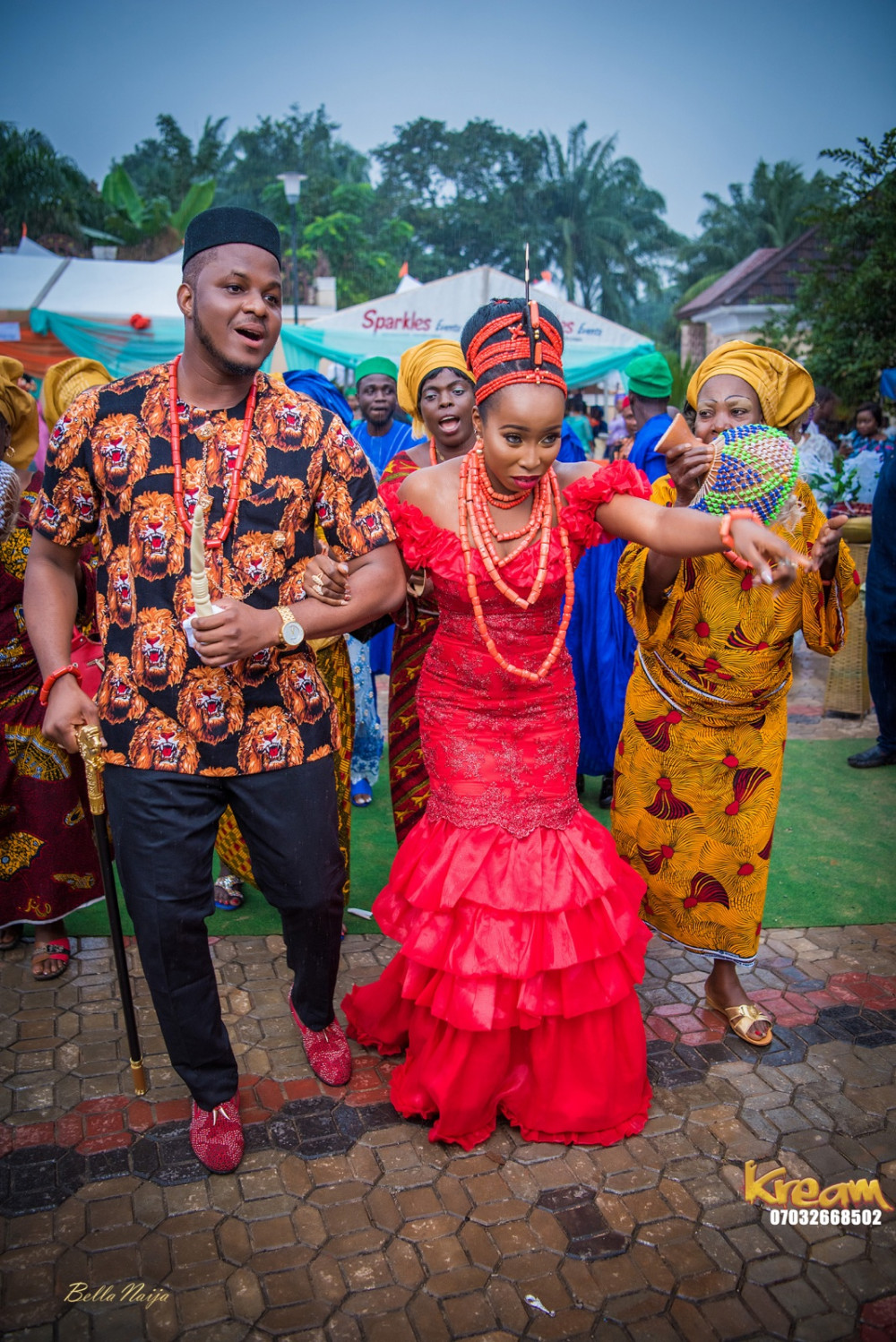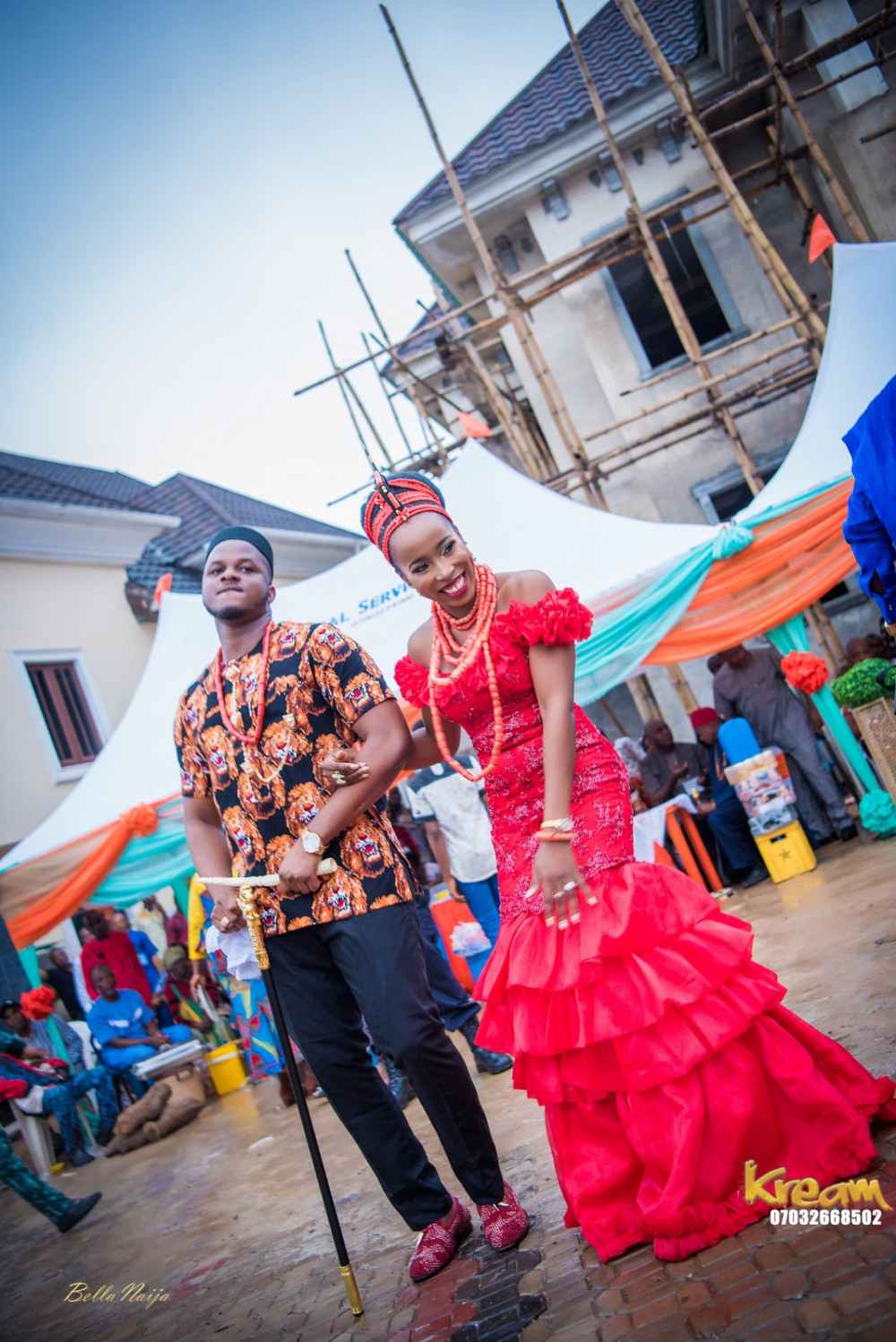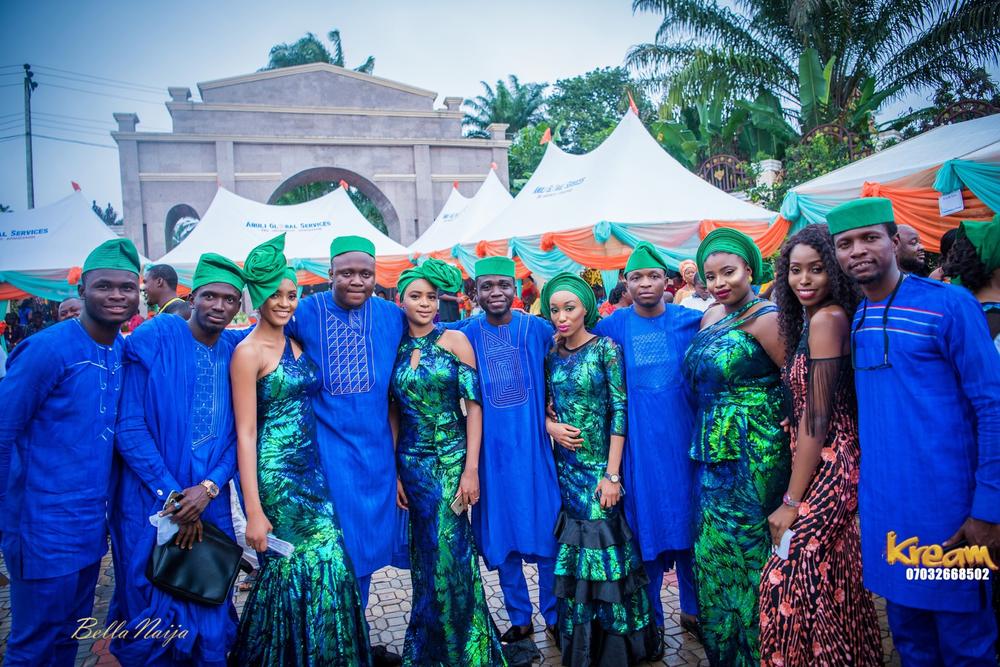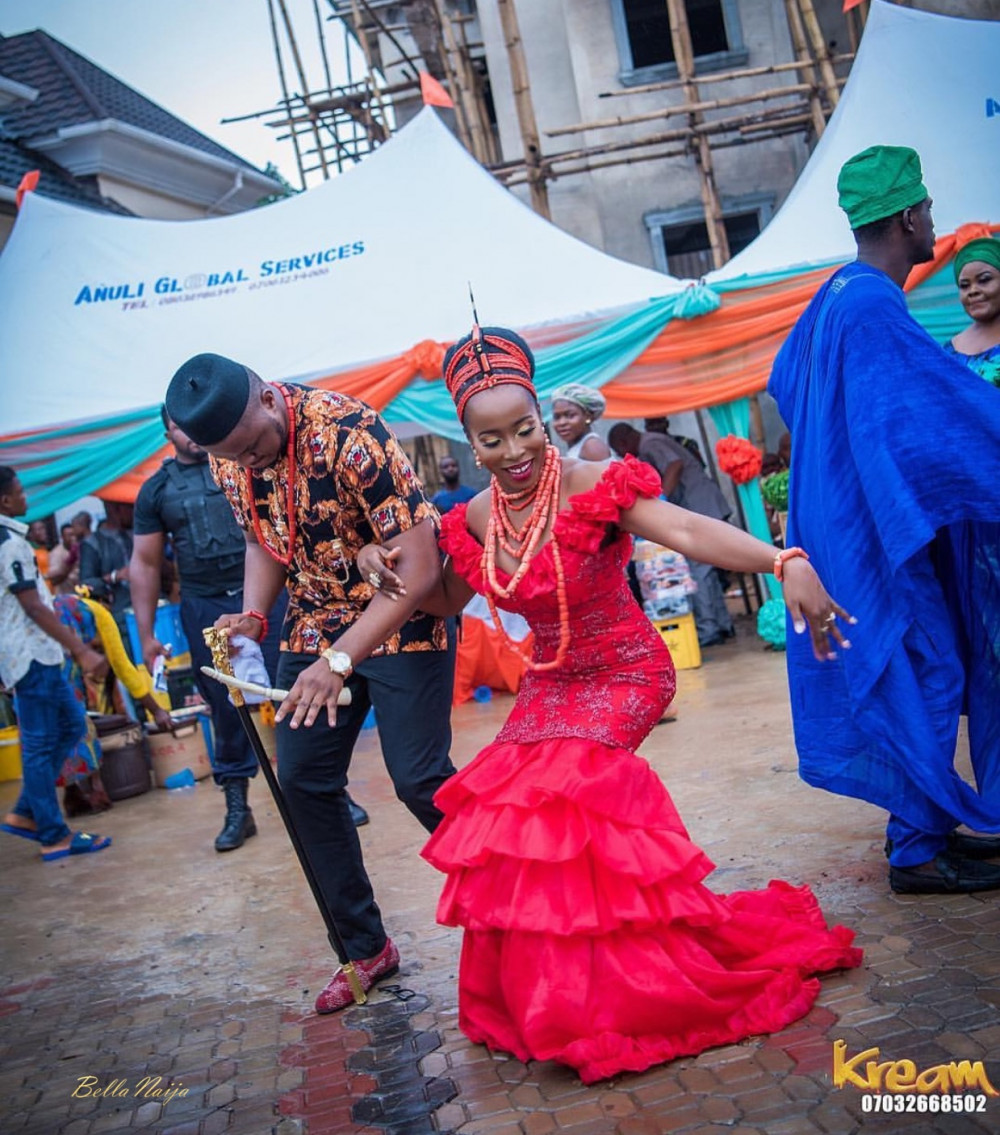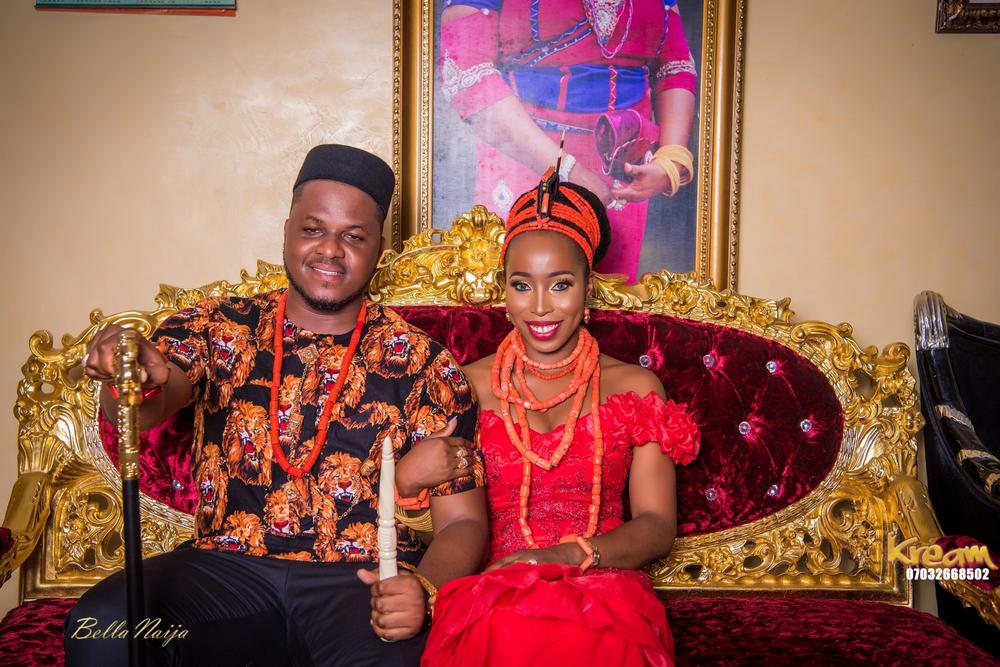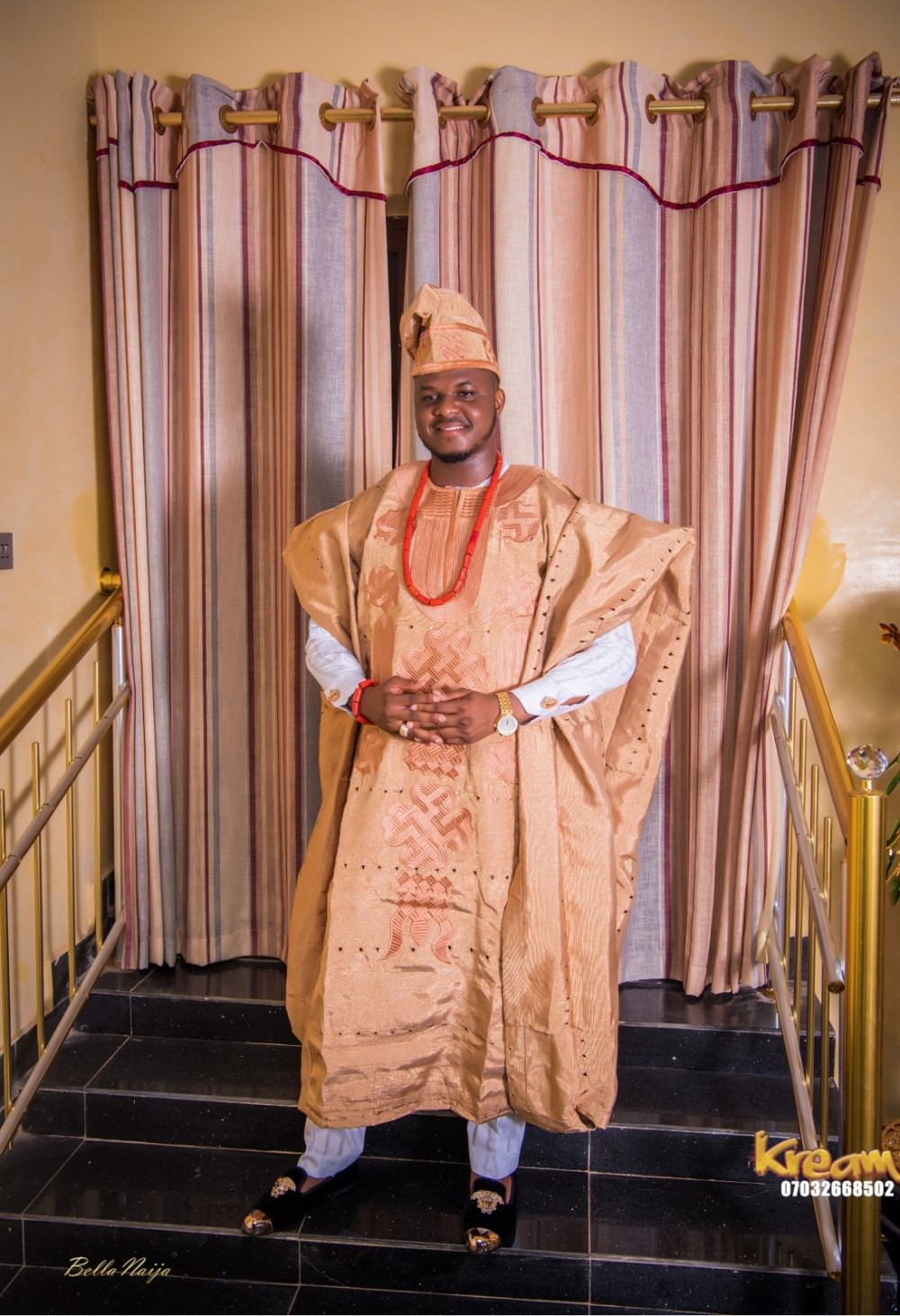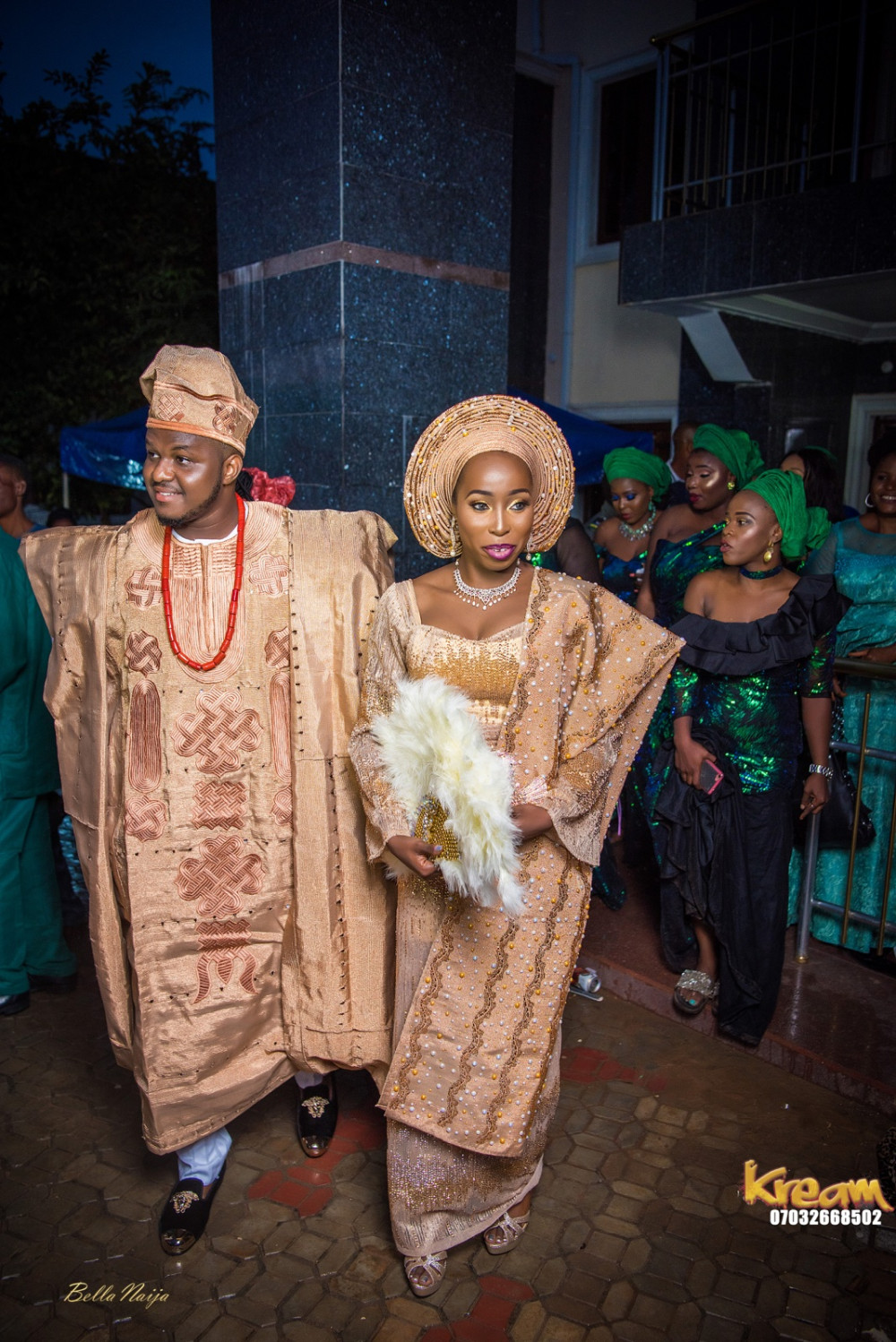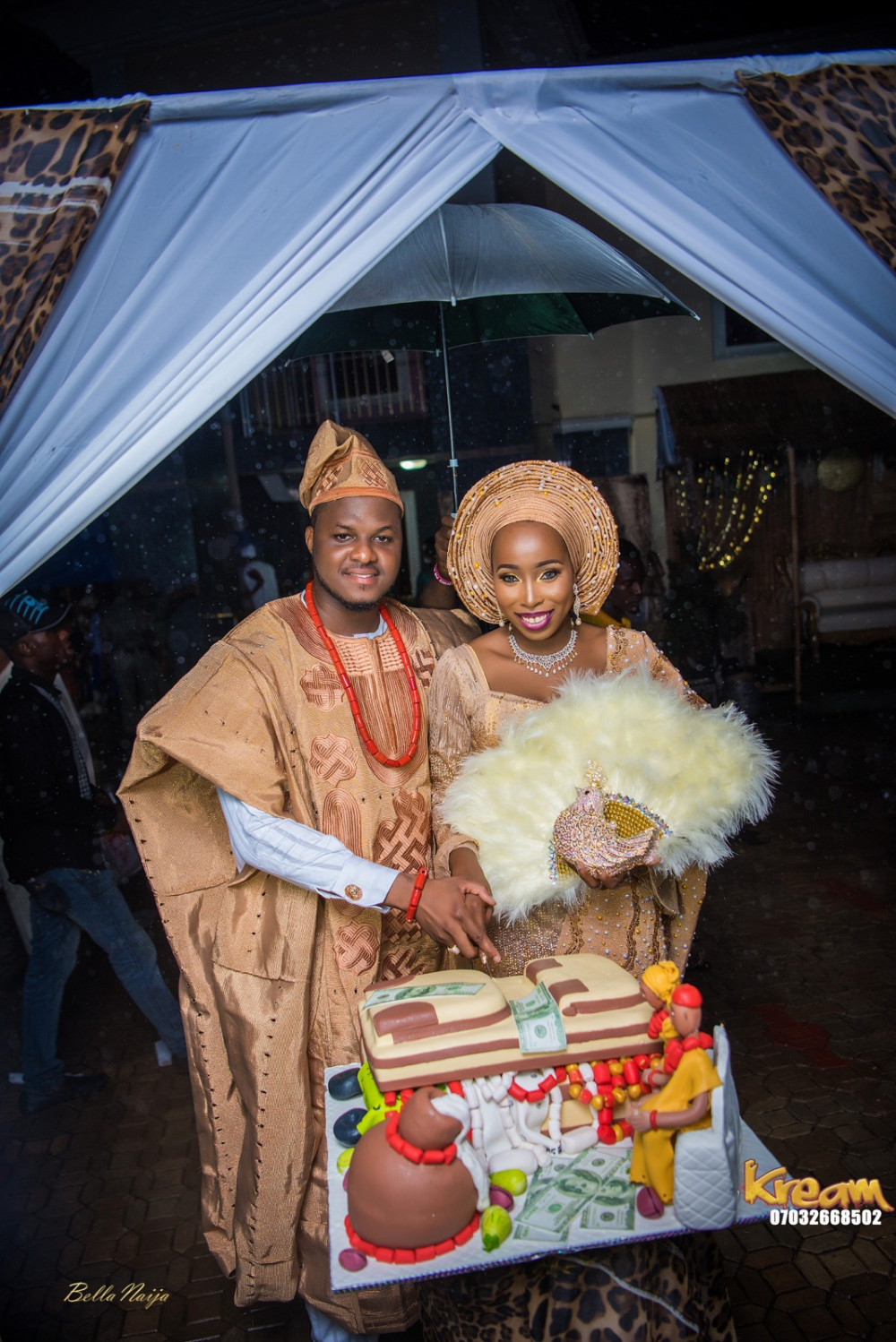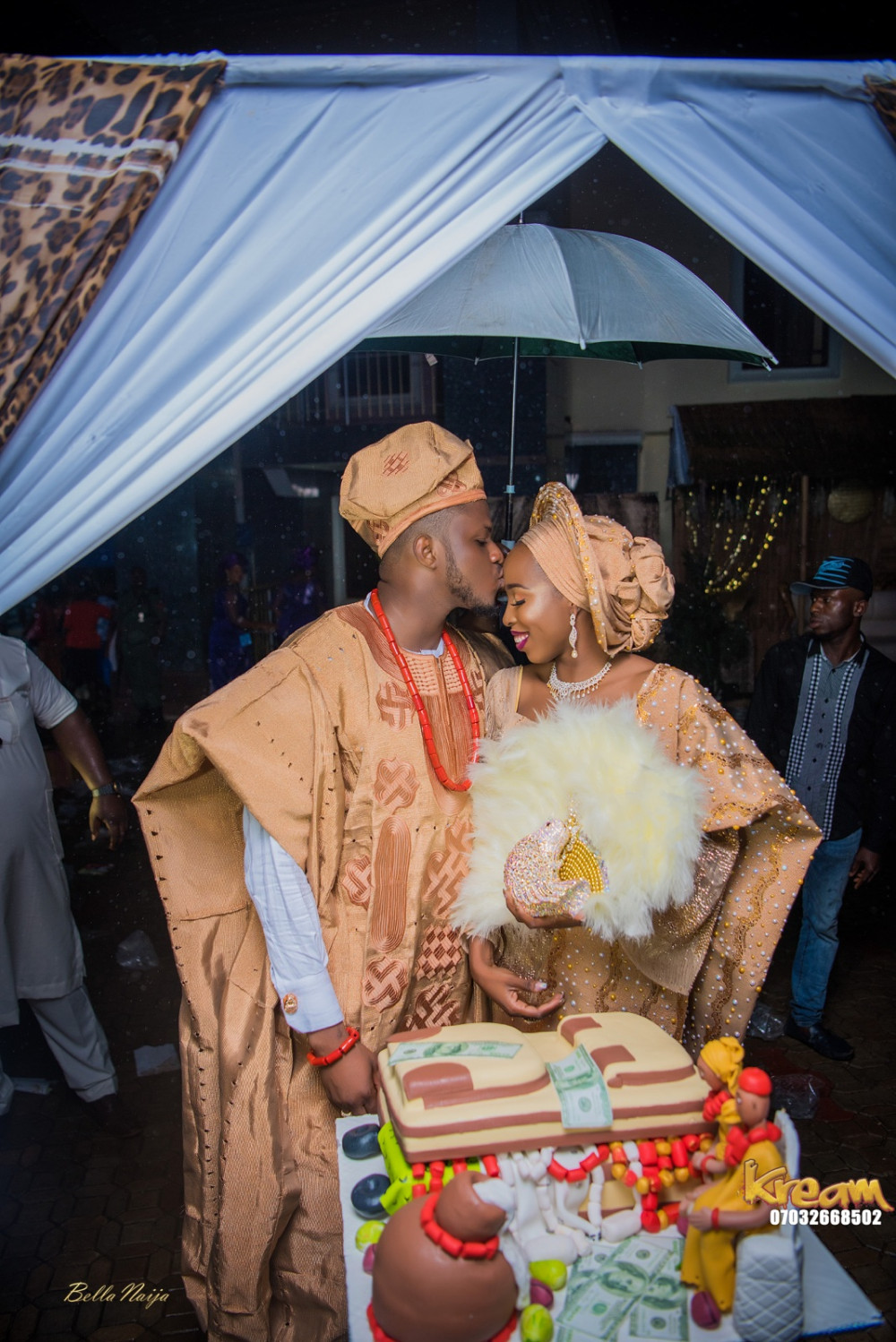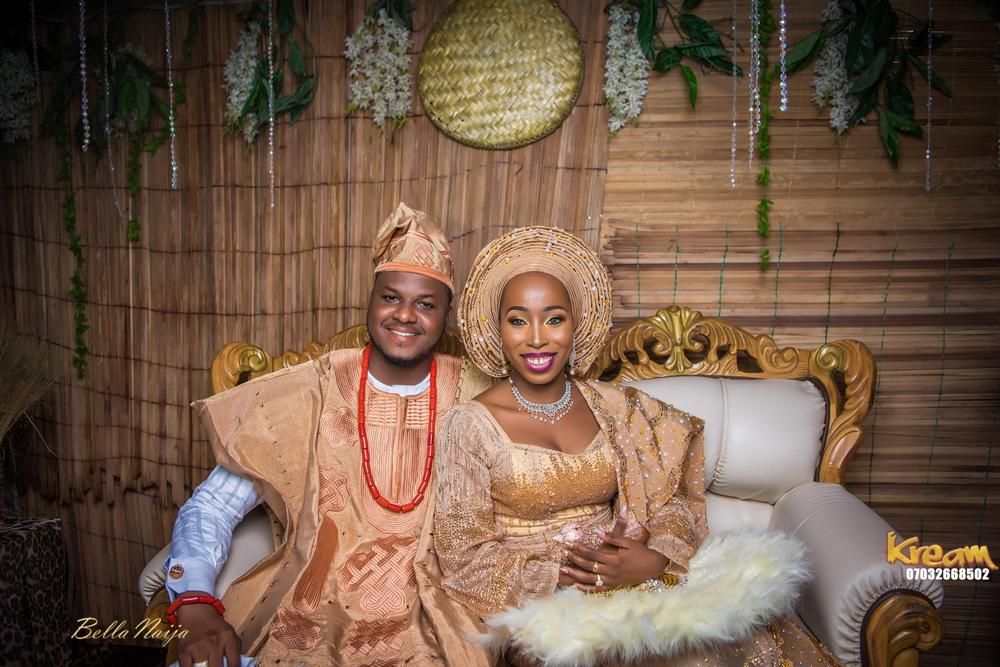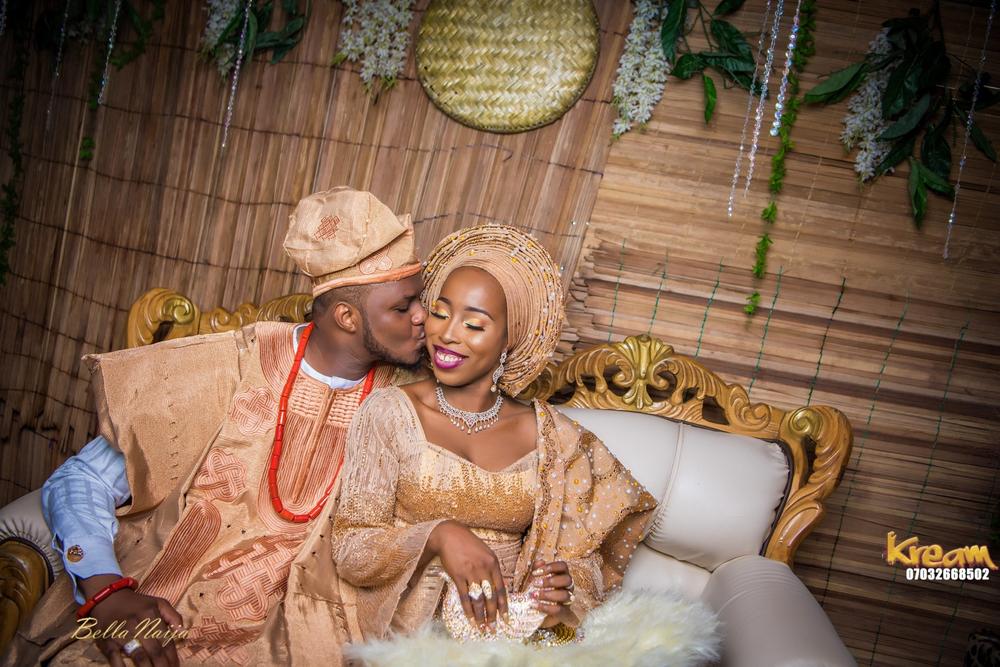 Credits
Pre-wedding
Makeup
@miszposhmua
Weave and Wig
@miszposhwigs
Shoes
@louboutinworld
Groom's Shoes
@piergitar
Hairstylist
@ferdinandshair
Dress
@otrabybecca
Photography
@eleanorgoodeyphotography
Coordinator
@hayormhide
for
@trendybeevents
White Wedding
Makeup
@mizposhmua
Planner
@bisolatrendybee
@trendybeevents
Photography
@keziie
Videography
@stormblastmedia
Hair
@ferdinard_hair
Special effects reception
@inovatemedia1
Special effects afterparty
@sydeninteractive
Light
@innovatemedia
Decor
@aquariantouchevents
Traditional Wedding
Makeup
@miszposhmua
Neckpiece and Headpiece
@_taaffeite_
Dress
@carlindaahya
Photography
@Kreamagazine