What's the first thing that comes to mind when you hear of a Ghanaian wedding? Yup, that's so right, a kente fest and that's exactly the beauty we see in Novisiand Antonio's traditional and white wedding in Ghana.
Lots of kente, lots of food and of course, lots of love. The beautiful couple Novisi and Antonio had an intimate traditional ceremony with their family and close friends. With few people in attendance, the couple showed us the beauty of the culture. Right after their traditional wedding which honestly was so intriguing, the couple went on to church for blessings. Every part of the ceremony was really filled with heartwarming moments, from the first look to the bridal party sharing a prayer together before heading to church and when it came to the reception, the couple definitely shows how to party and turn up. You know what, let's just get into their wedding and the love story shared by the bride.
For more Ghanaian weddings, www.emmanuelsblog.com.ng is your plug. Do check out more weddings by just clicking here.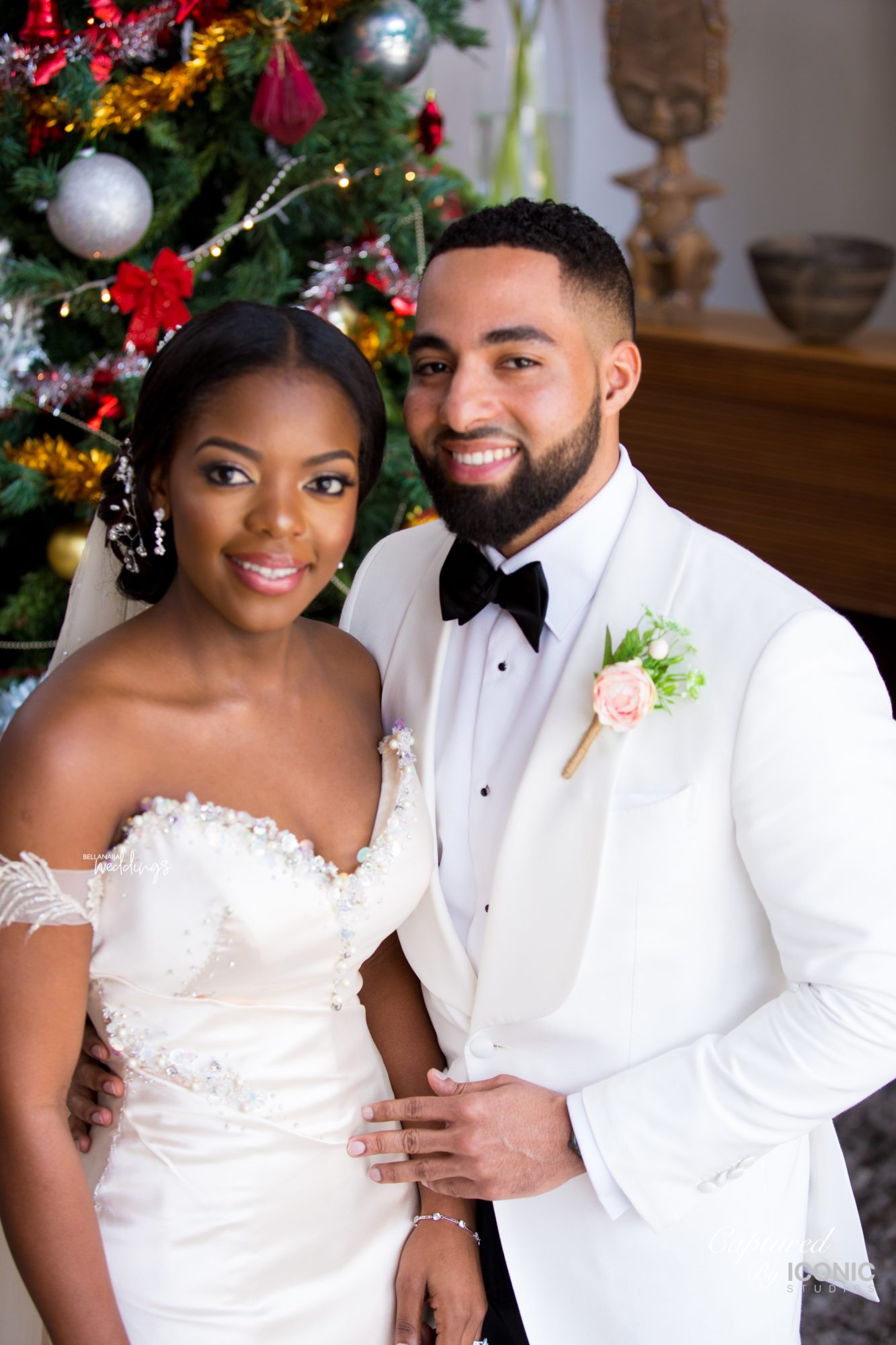 How We Met
By the bride, Novisi
On my first day of National Service, I saw this HOT guy sitting with his friends during lunch. I almost choked on my food when I first saw him, only to see him stealing glances at me as well! It all got exciting immediately even though I had told myself the office will never be a place to find love. I tried my best not to sit anywhere close to him during lunch break because I couldn't help but stare at him all the time. All the avoidance techniques were going so well until I got a Skype message from him, asking me to come to see him for 10minutes.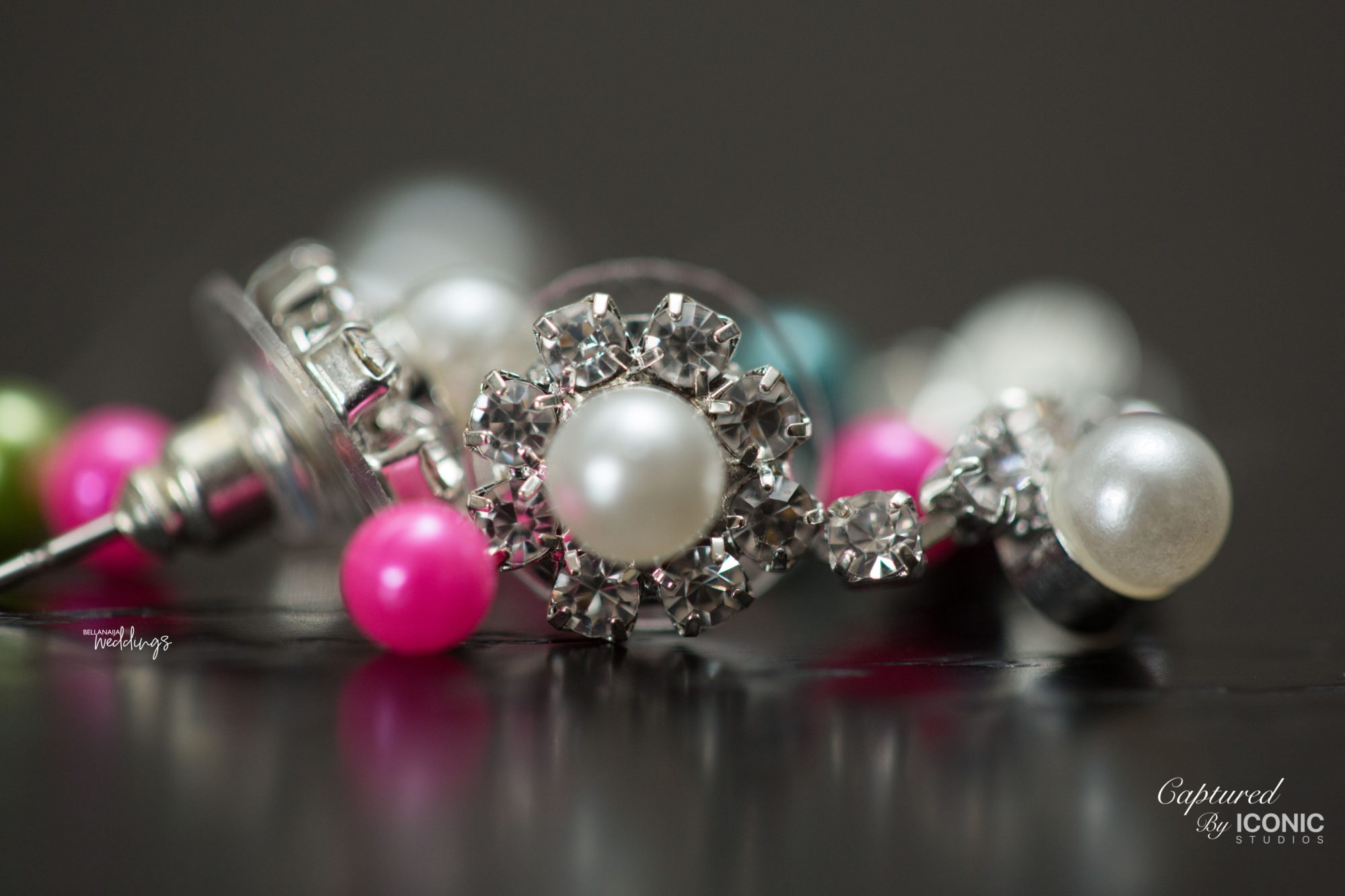 We ended up talking for over an hour but we both had to get back to work so he asked that we talk after work. We spoke for over 4 hours and ended up leaving the office car park at midnight! He invited me to his sister's birthday dinner party the next day but I panicked and gave an excuse. He then ignored me for a week and then later invited me to another family event. I agreed to go this time, we shared a passionate kiss on our first date and then the story was magical thereafter.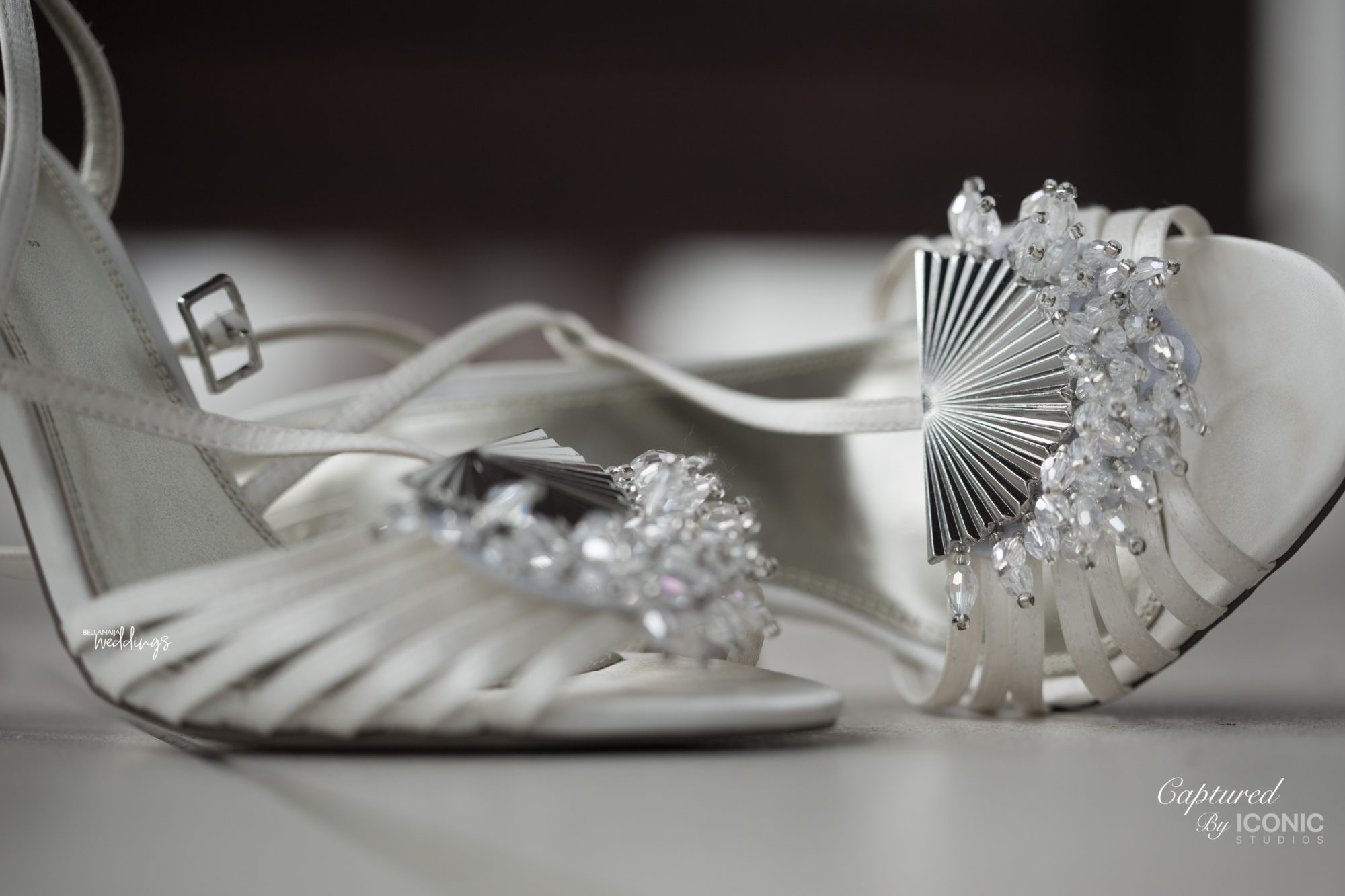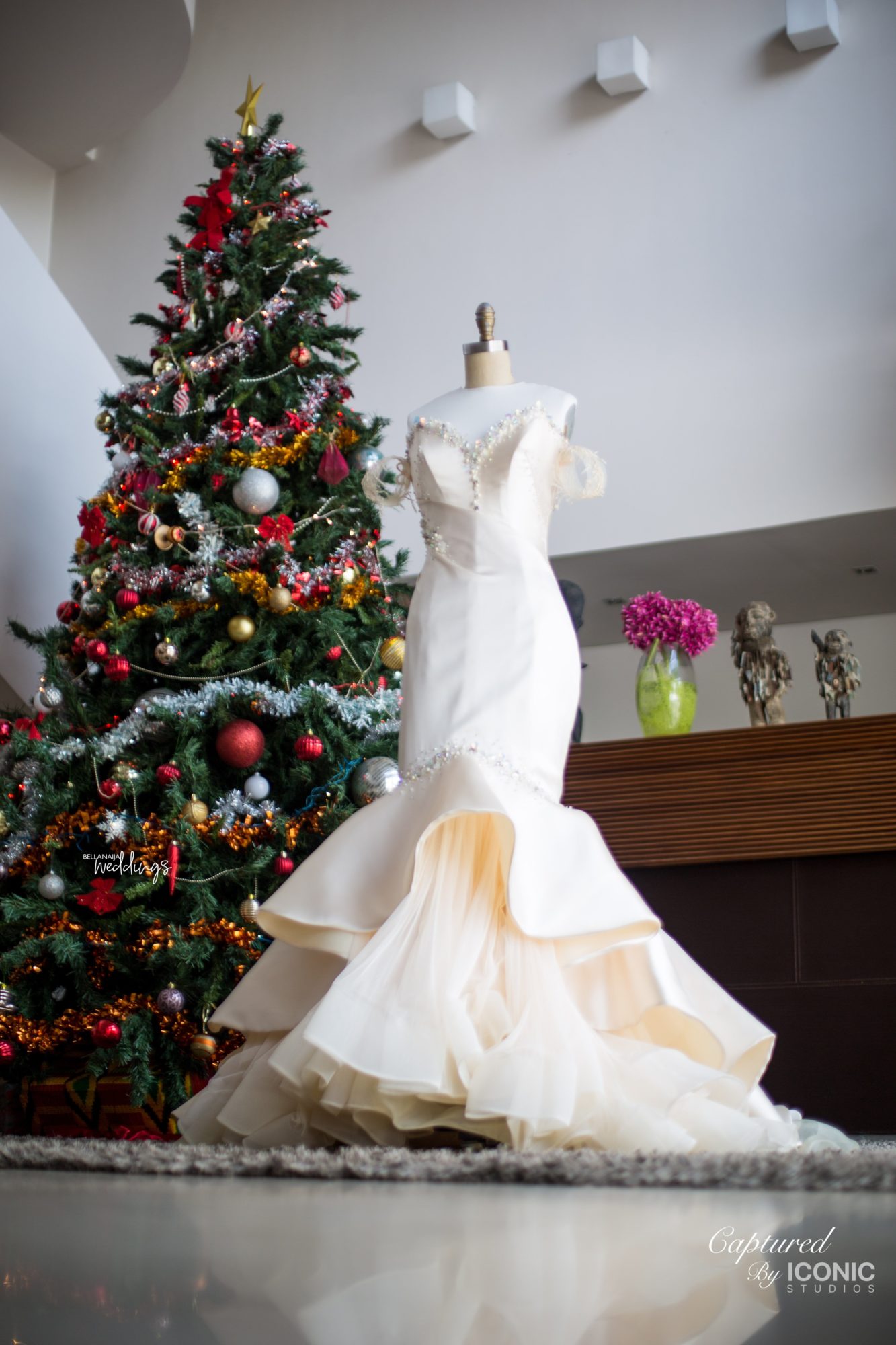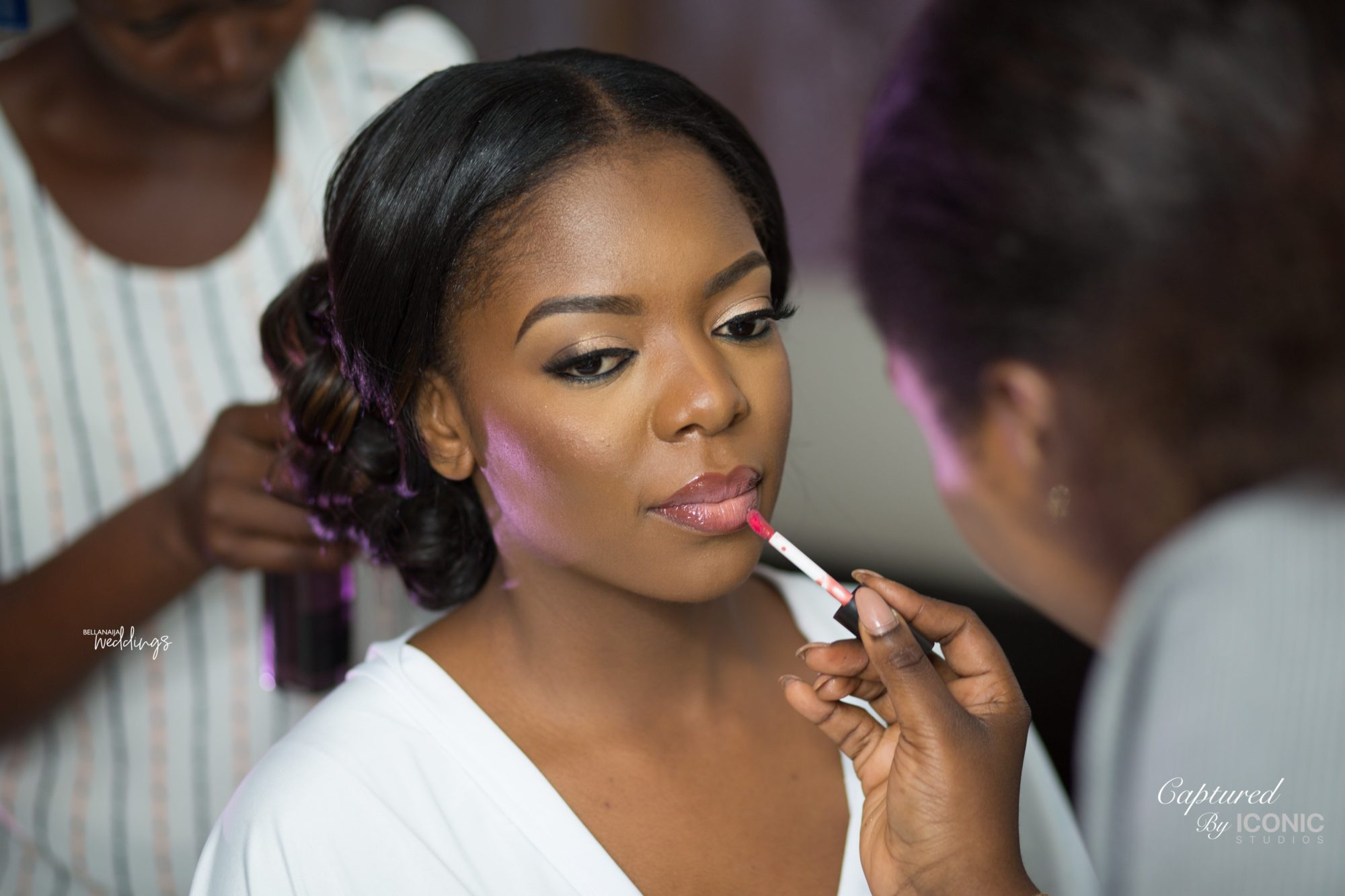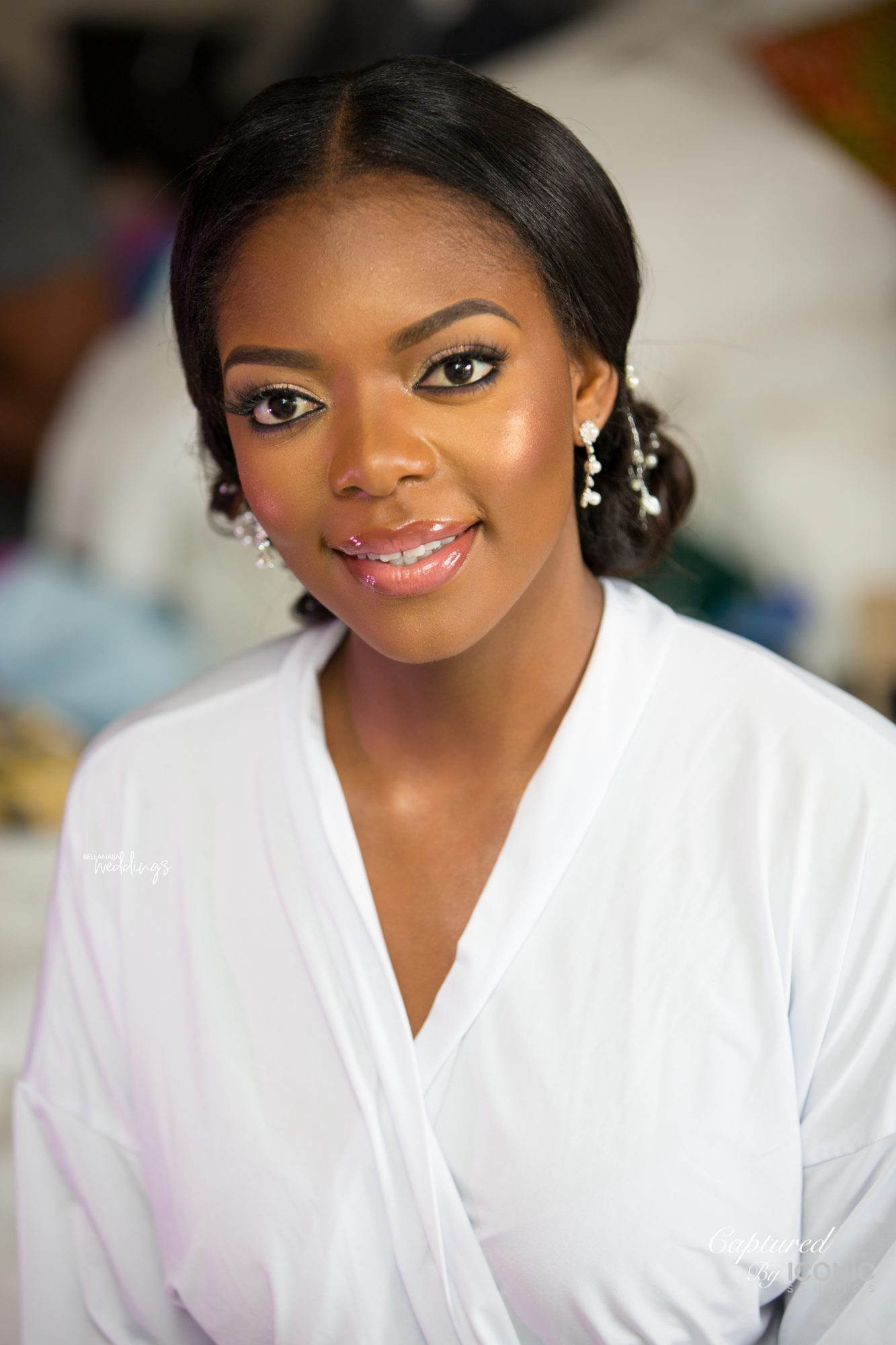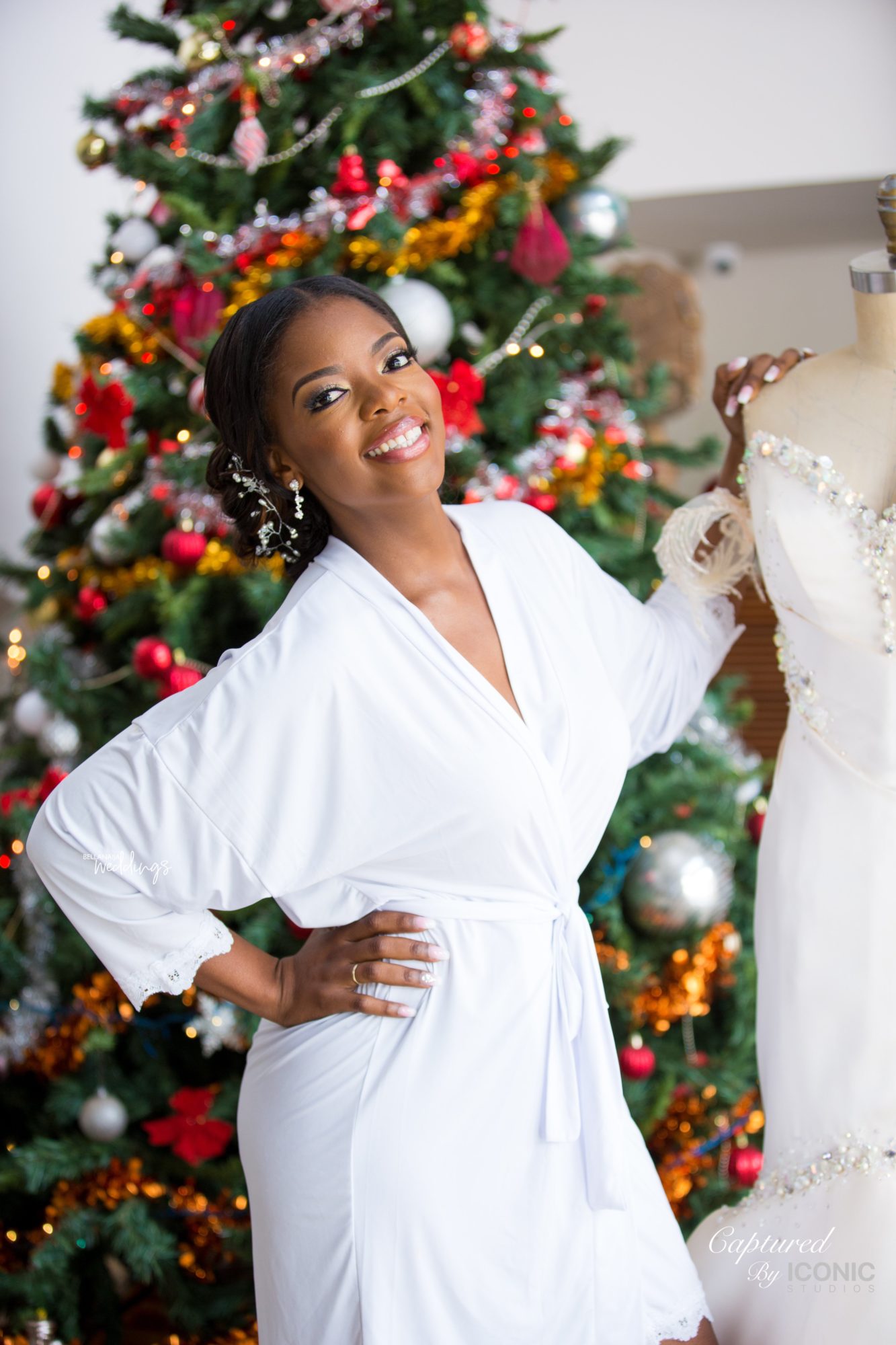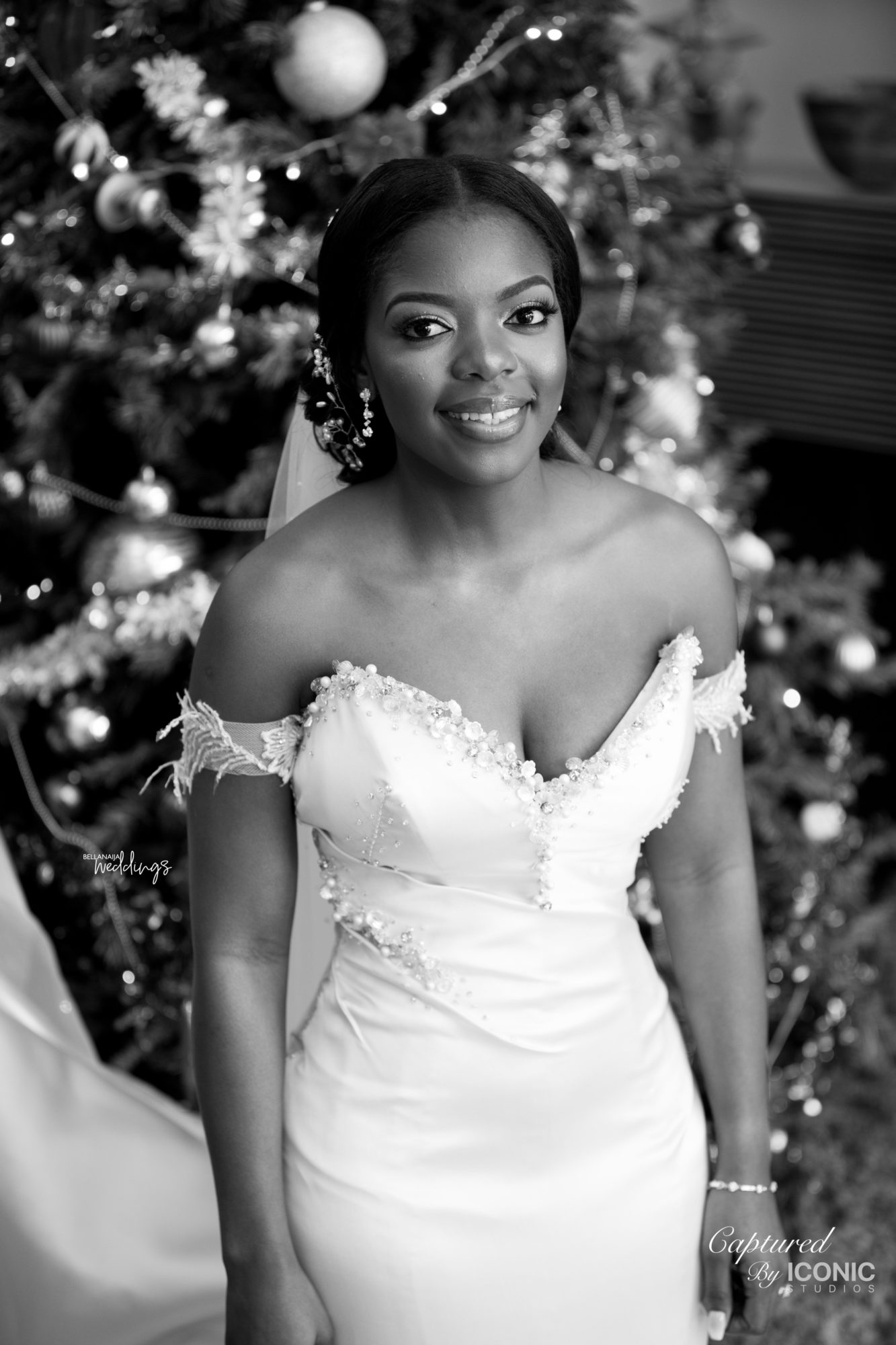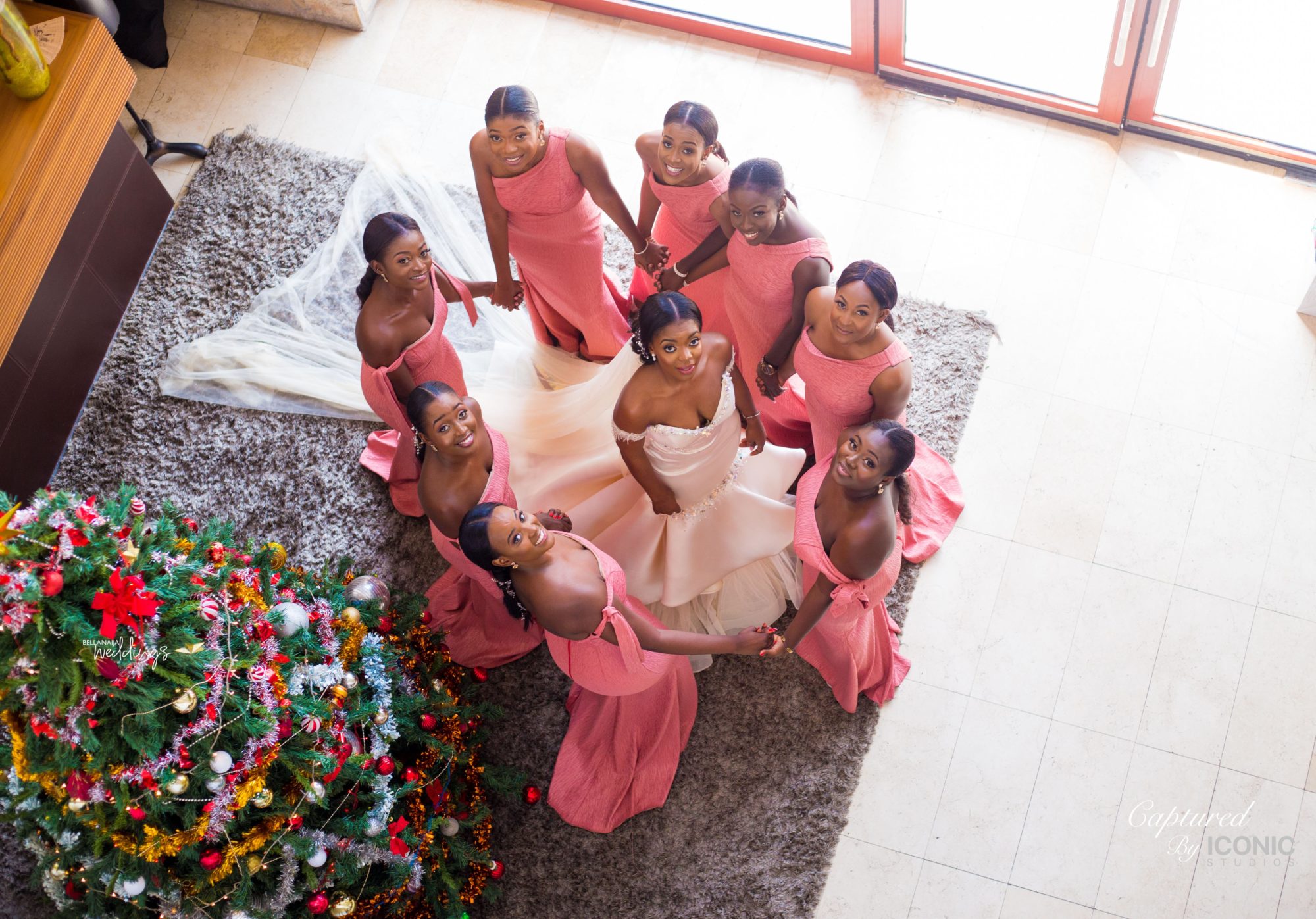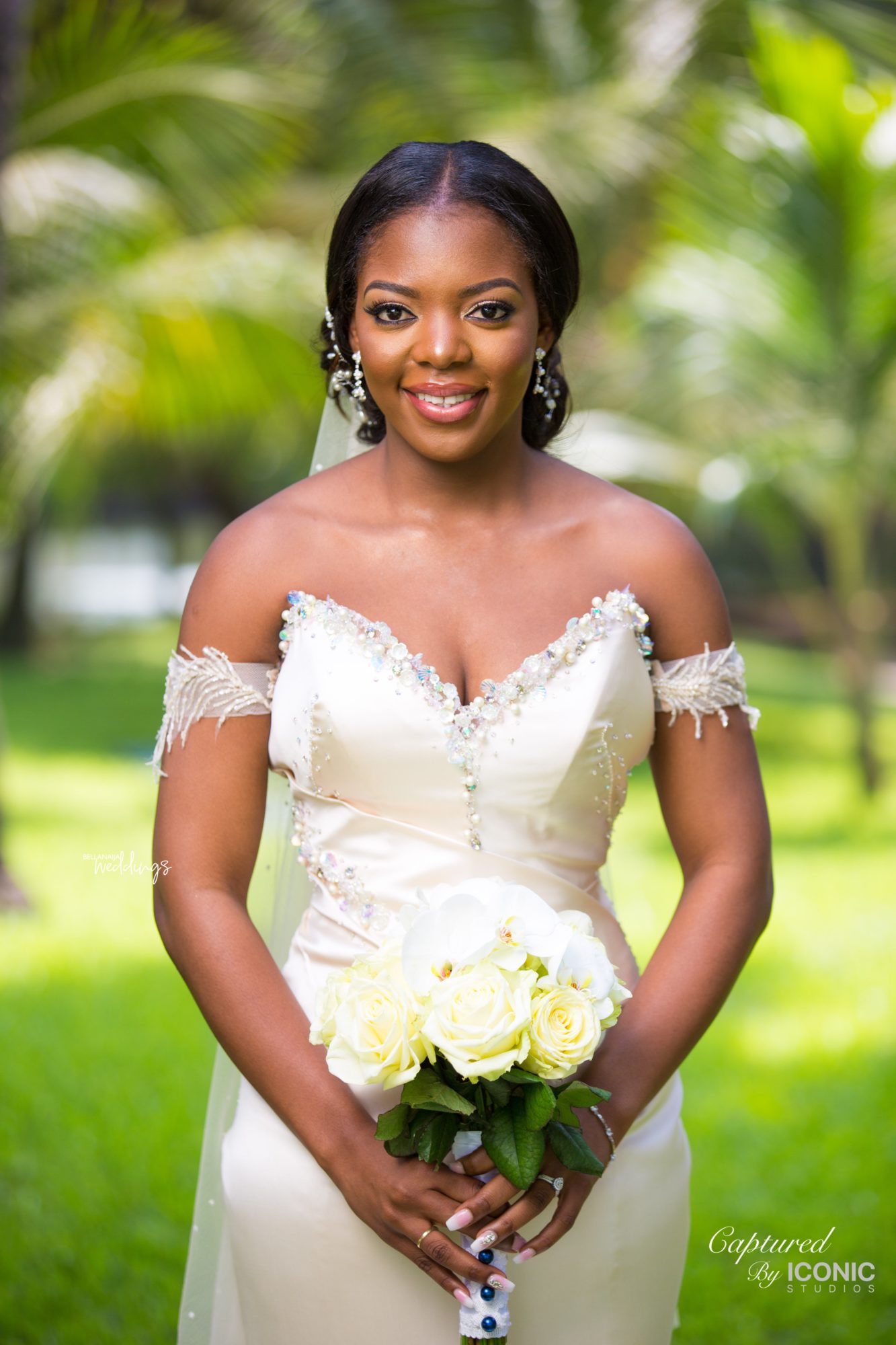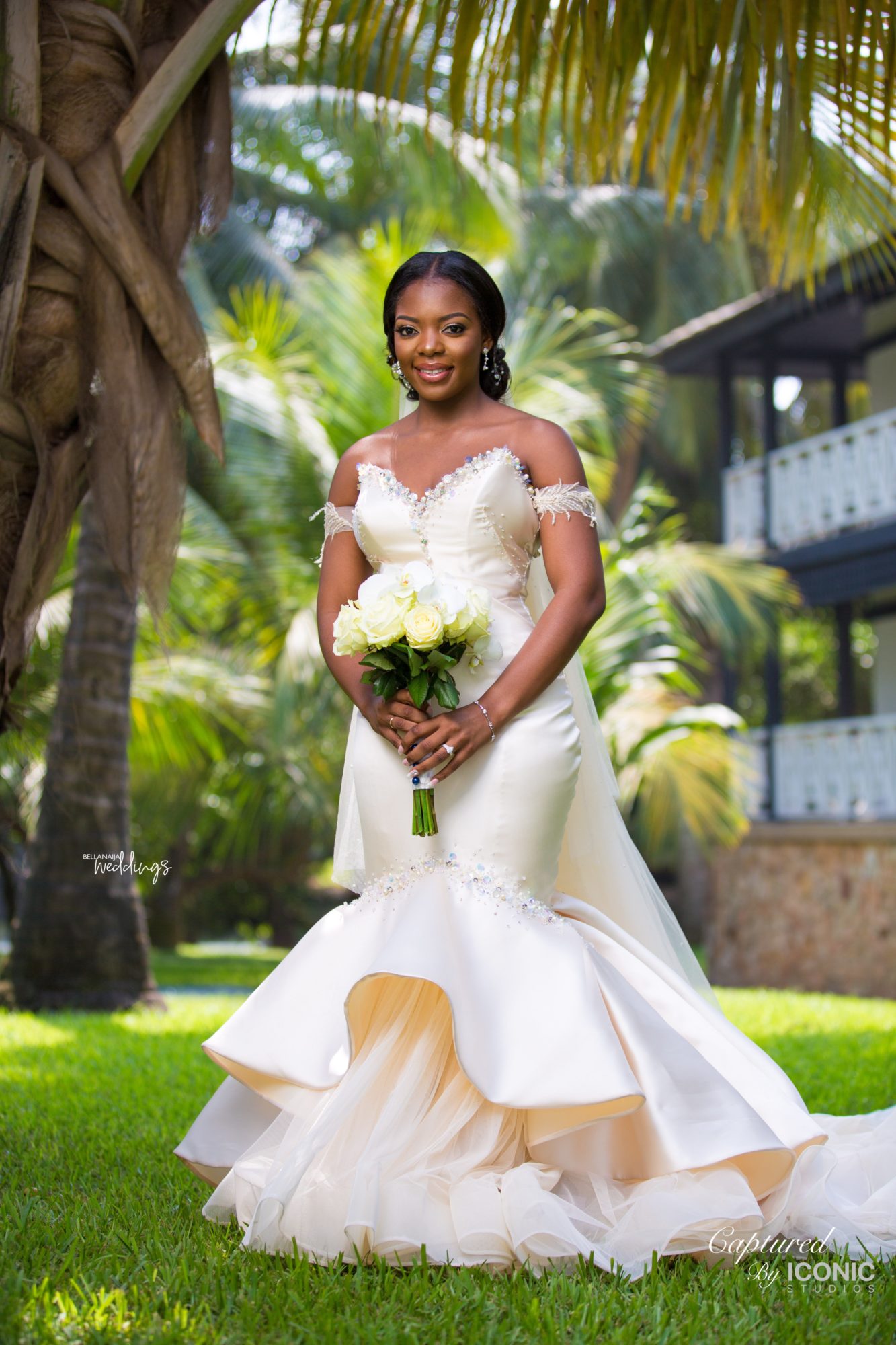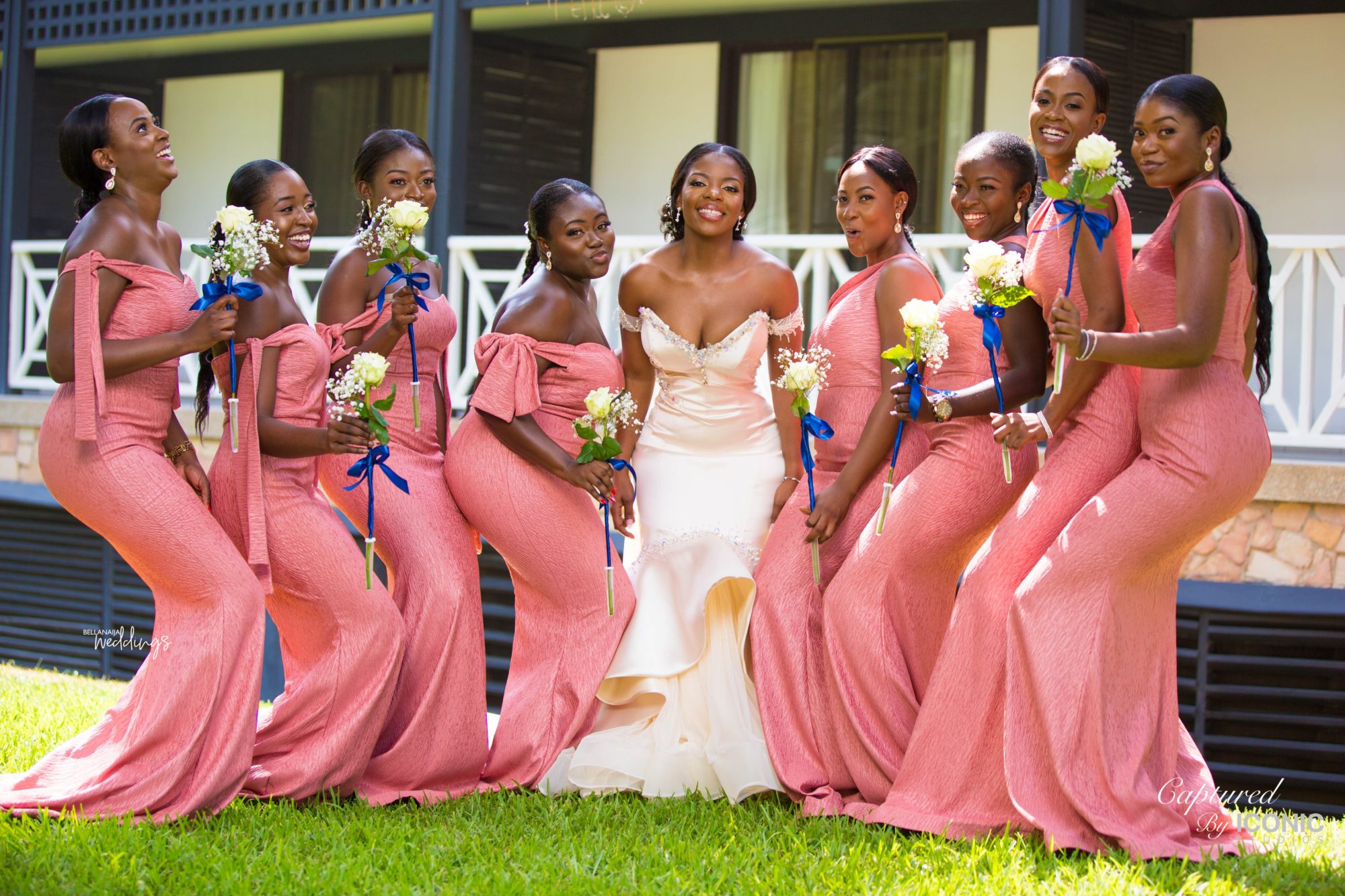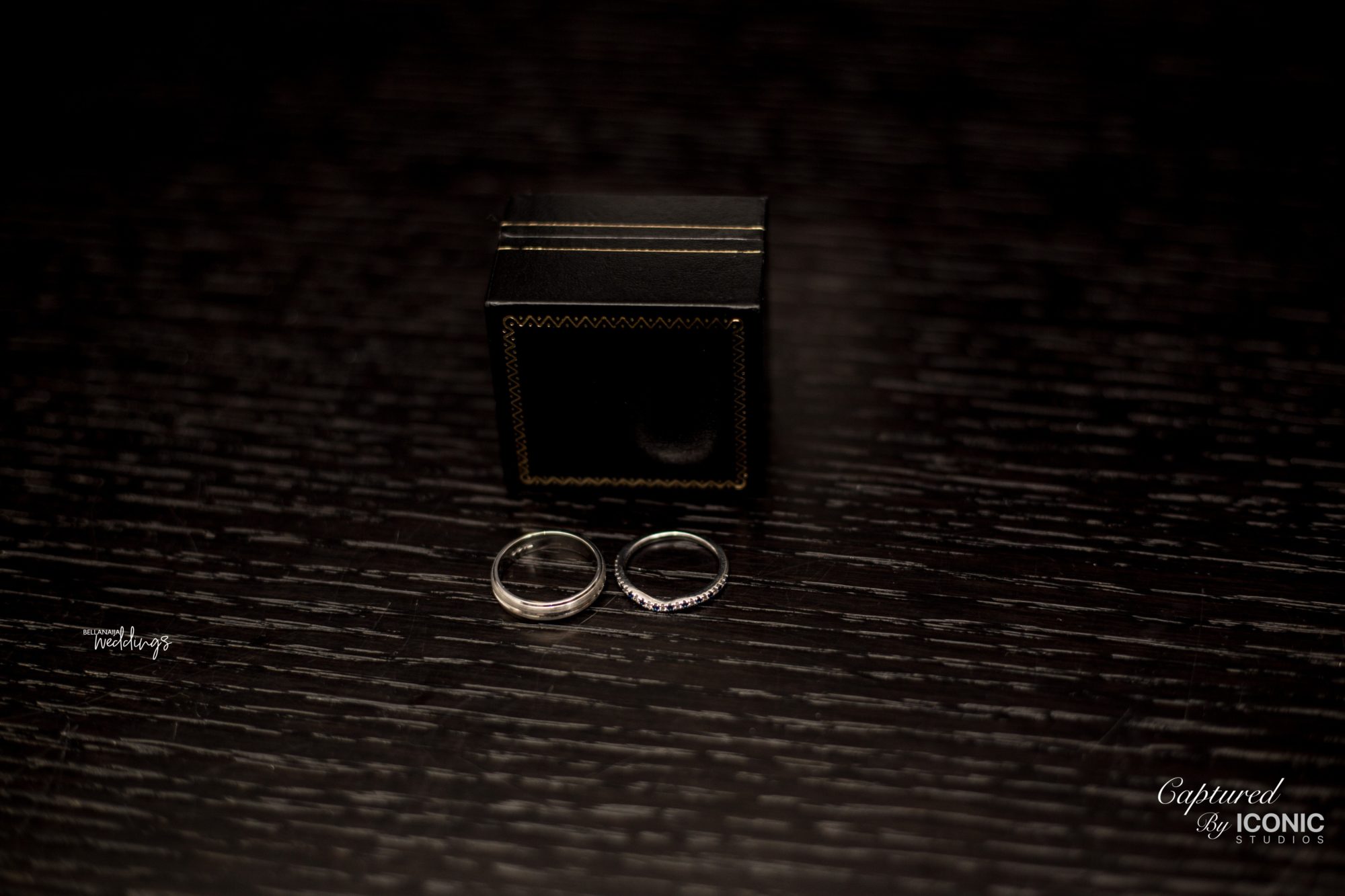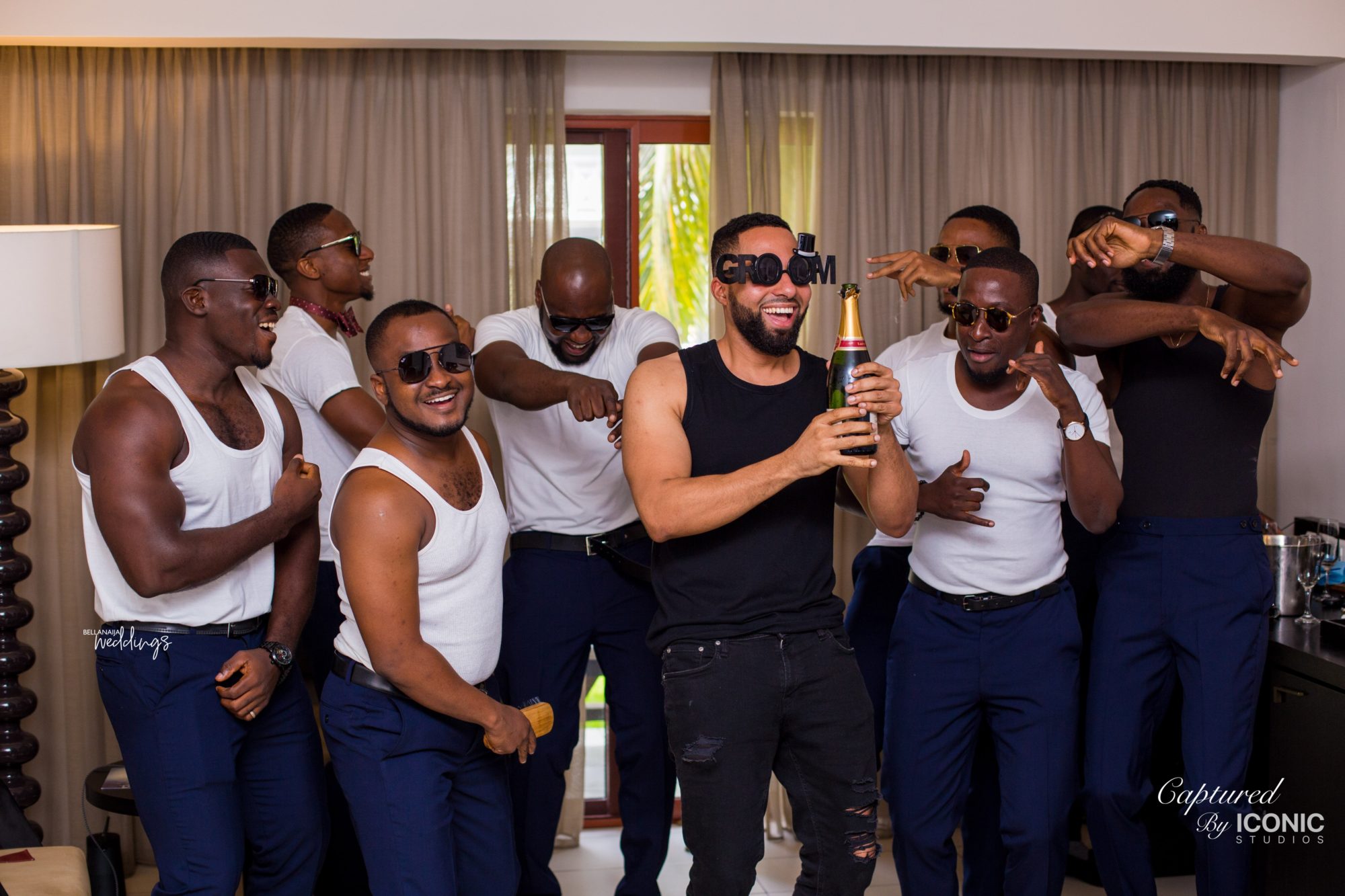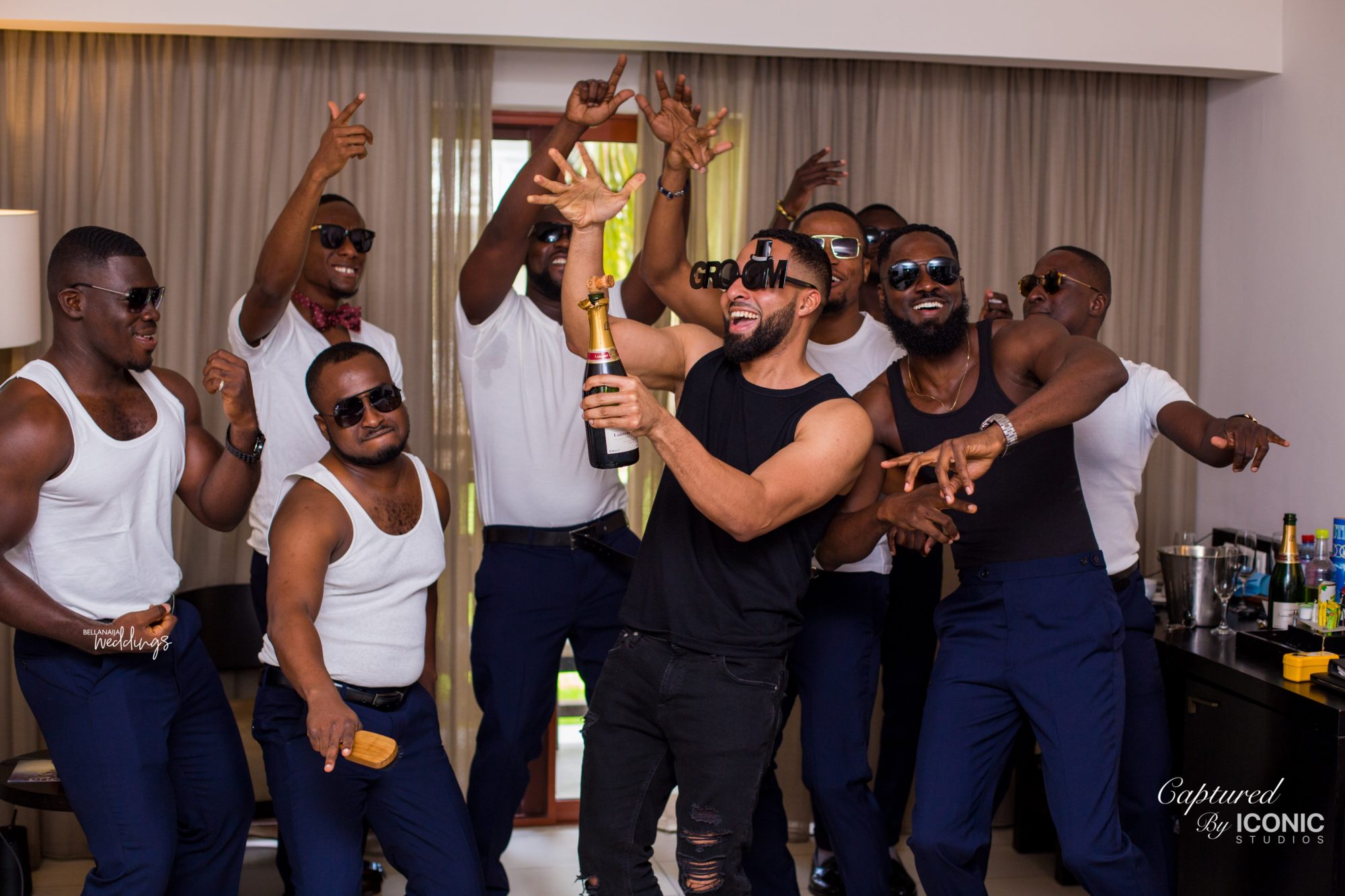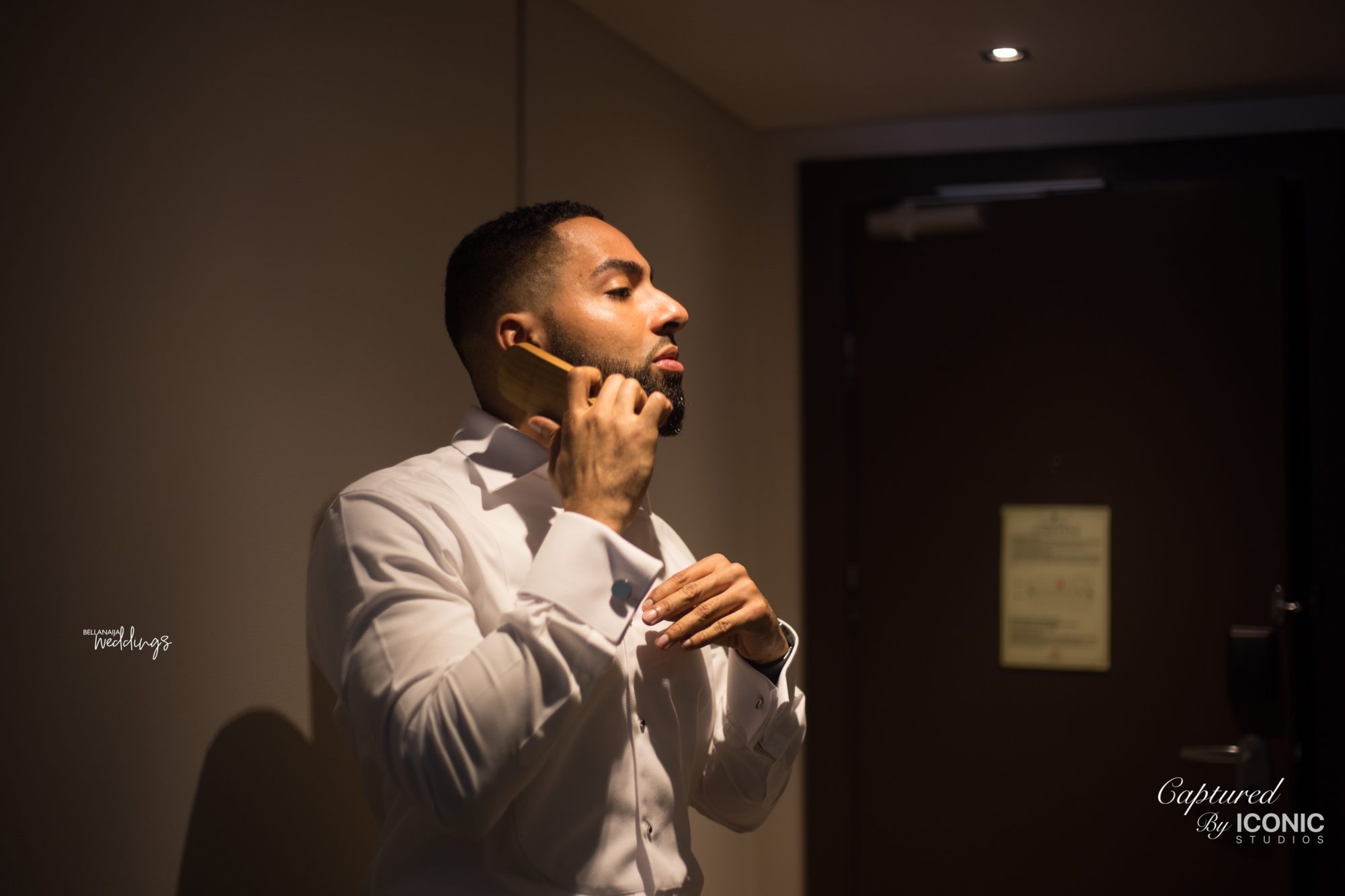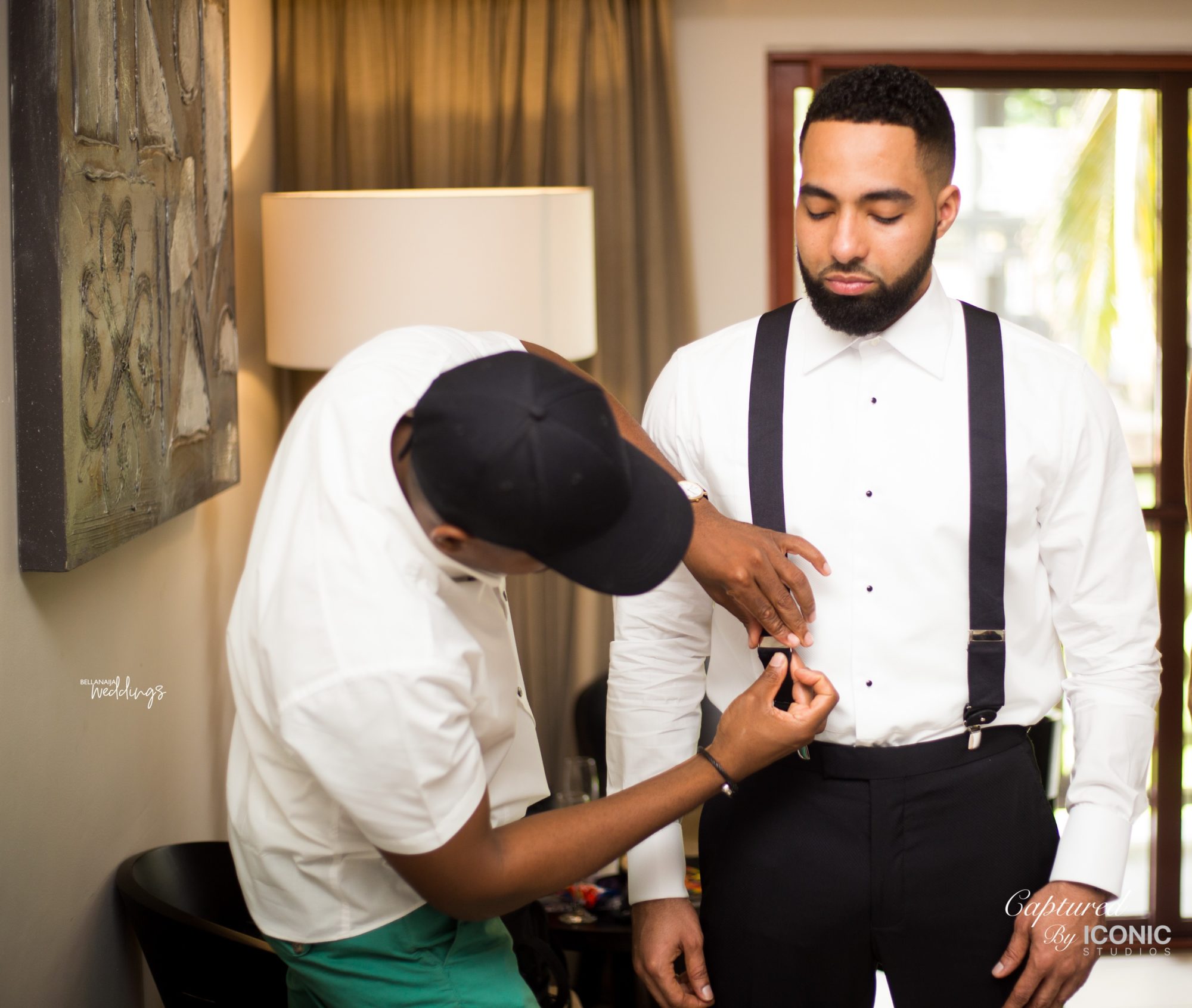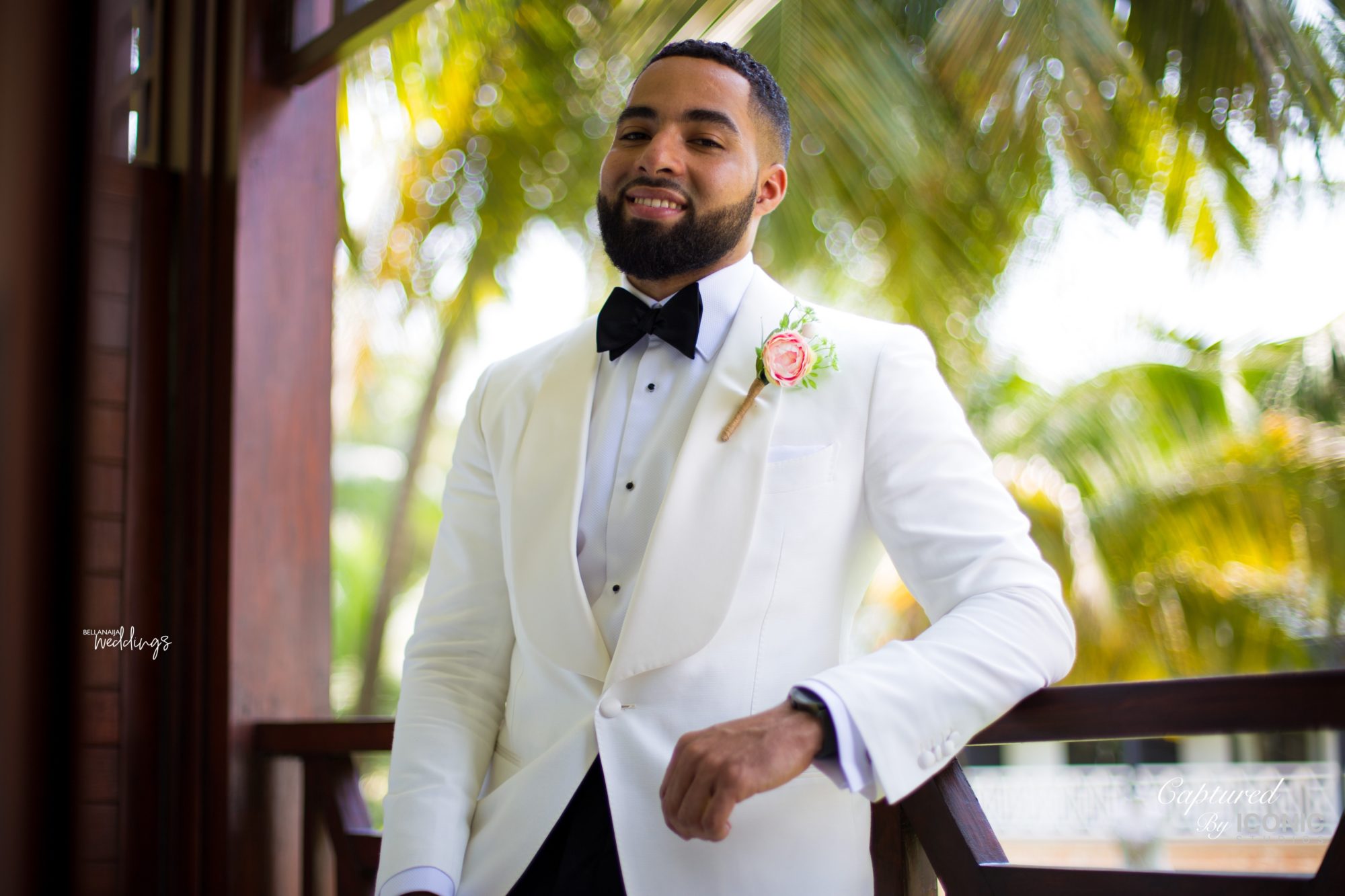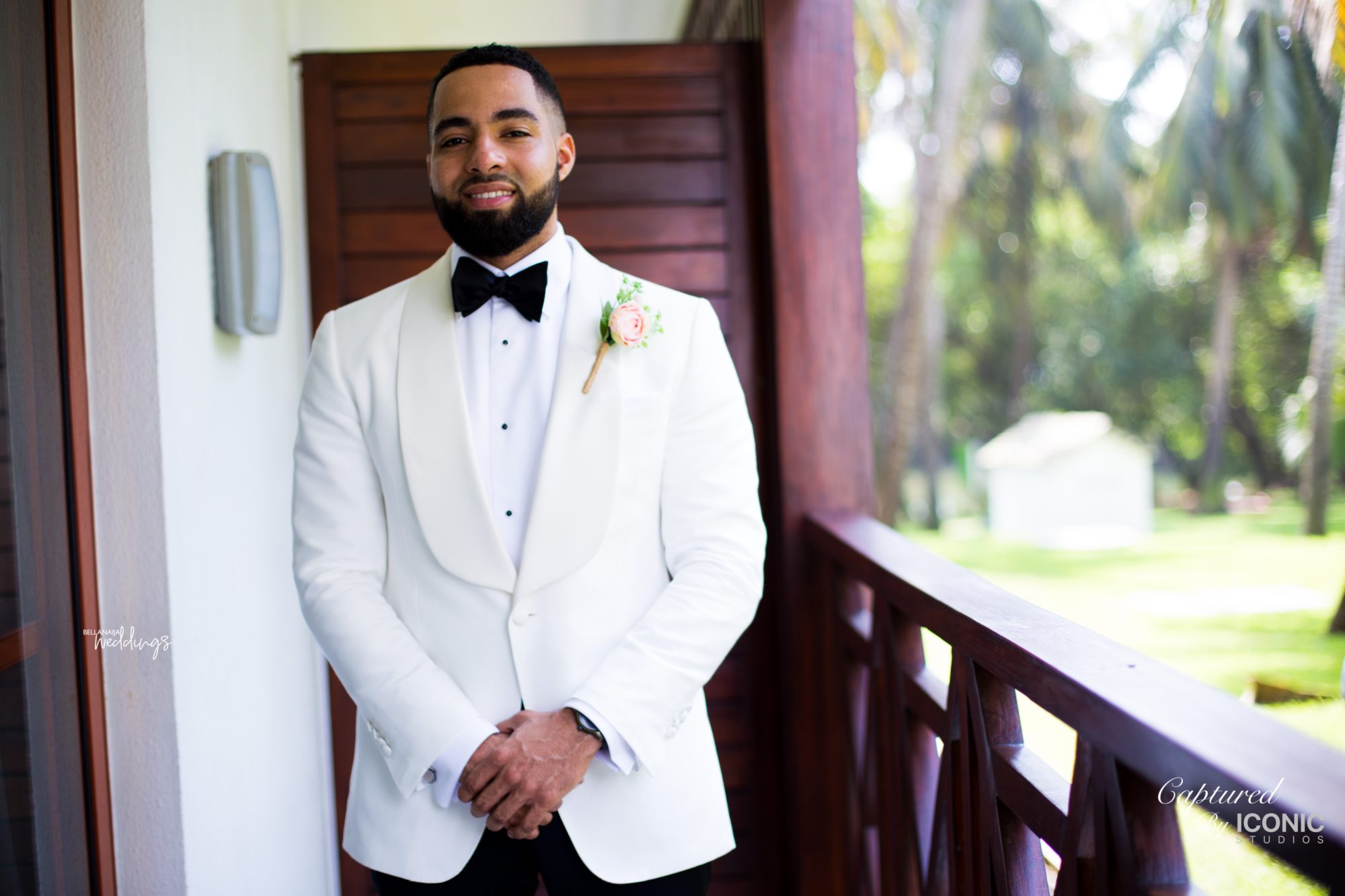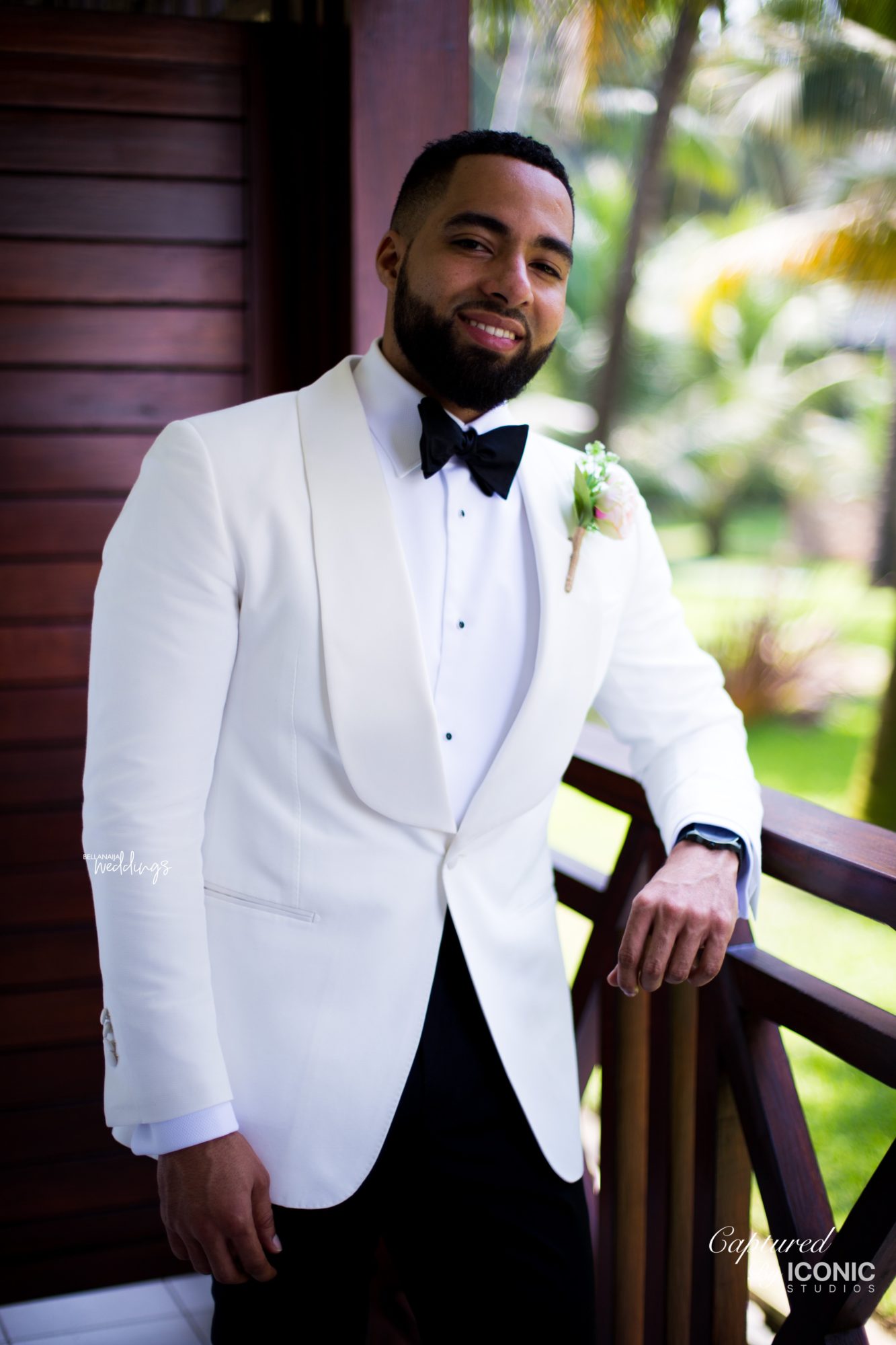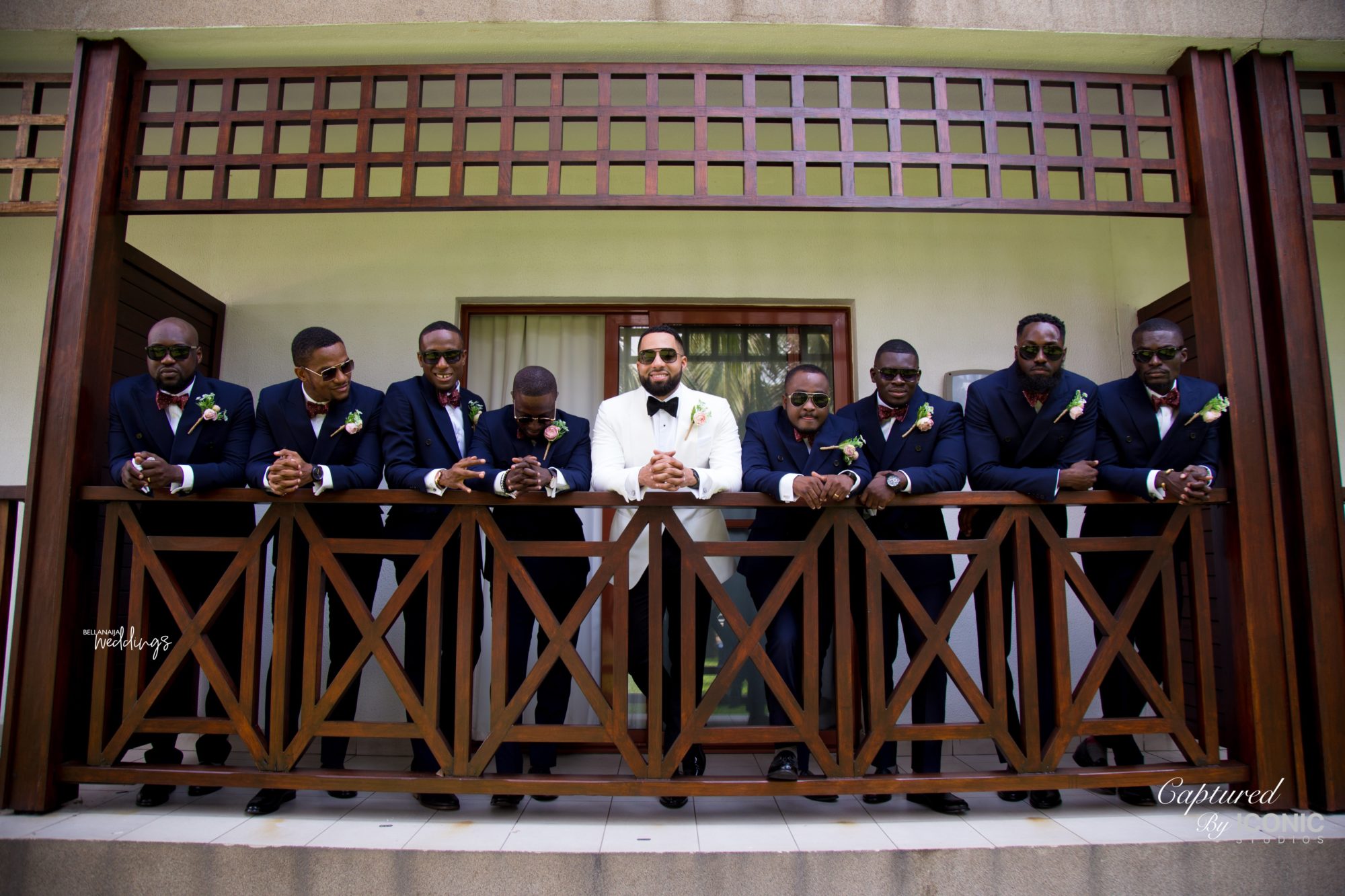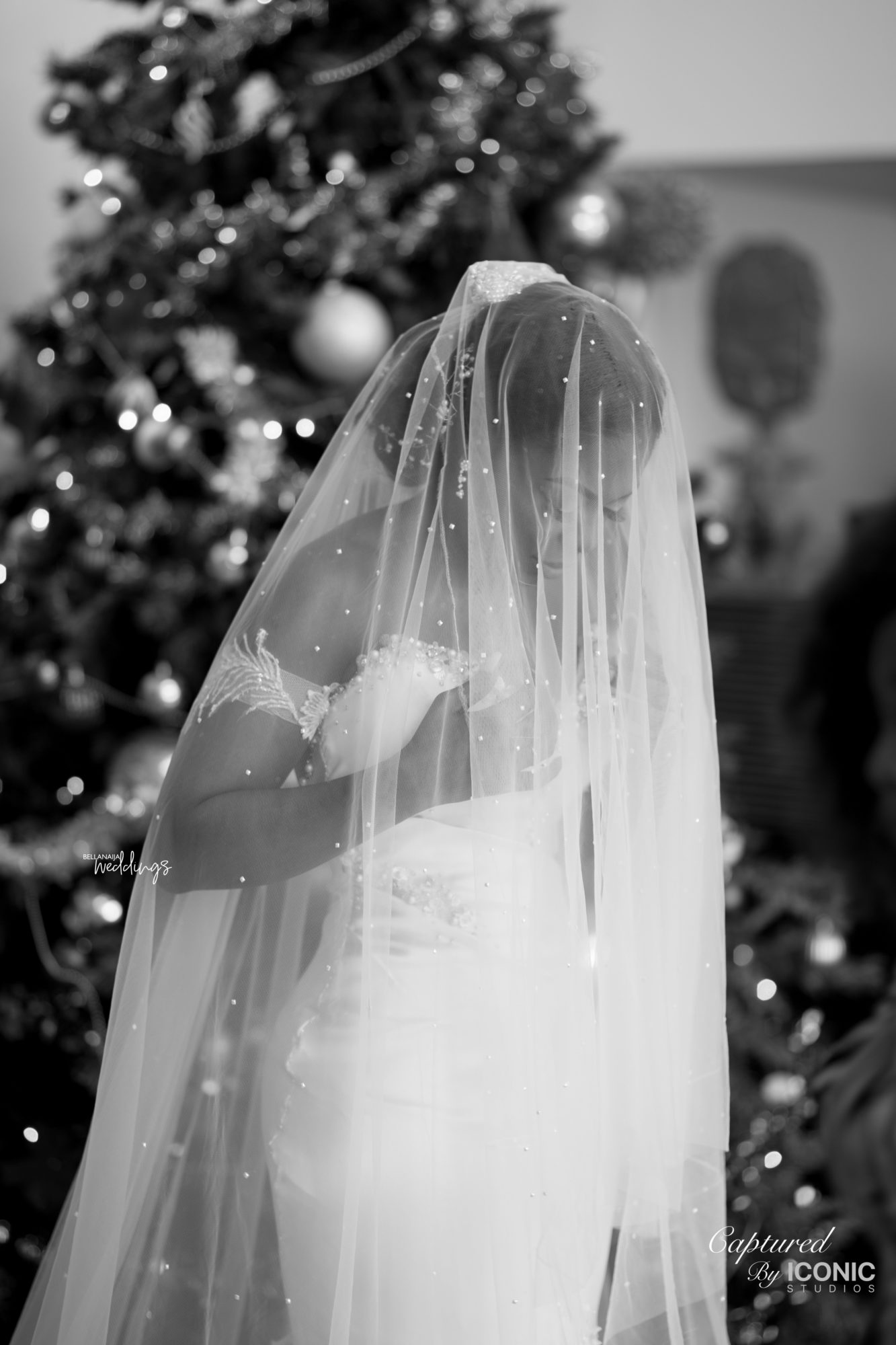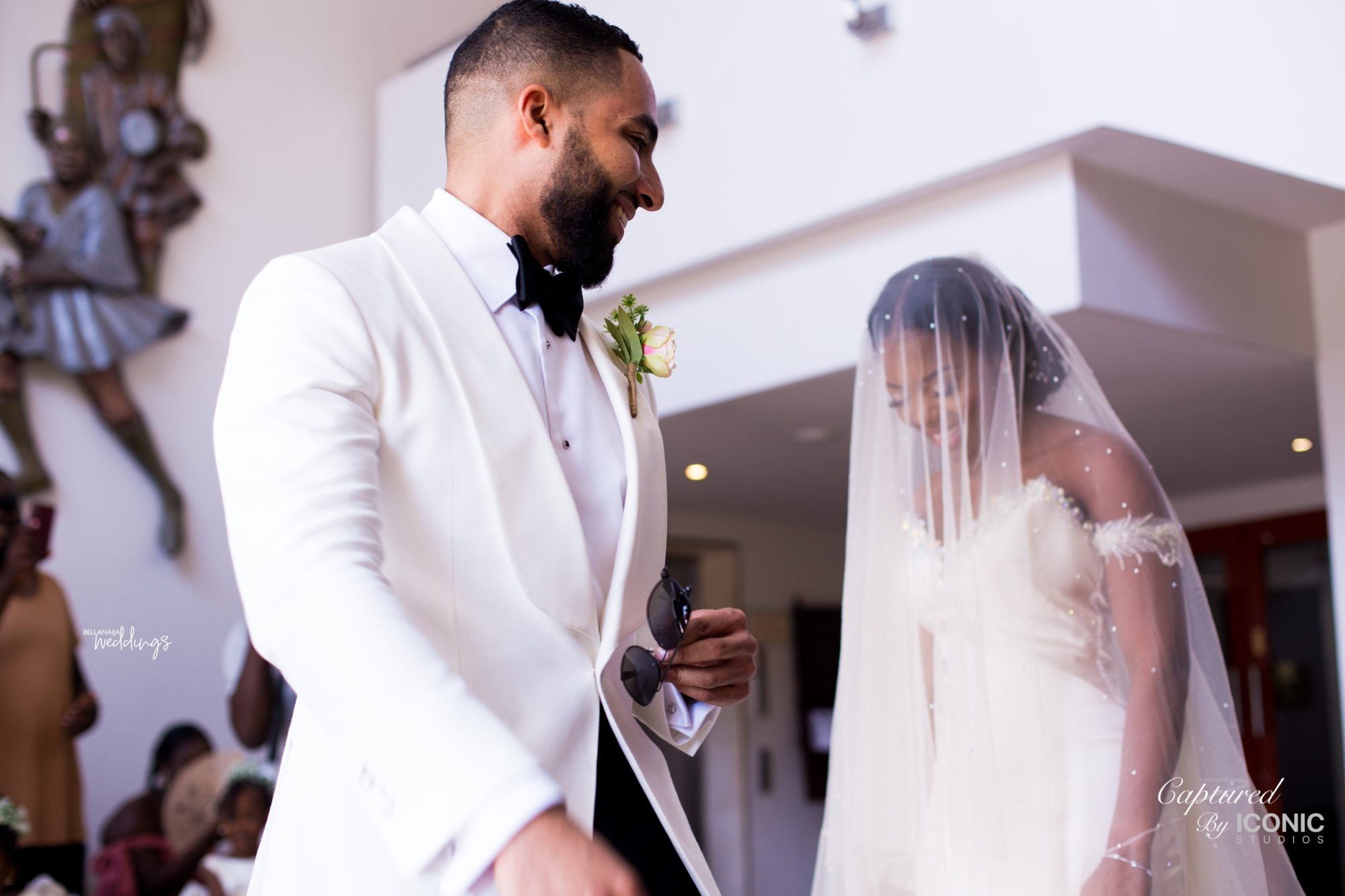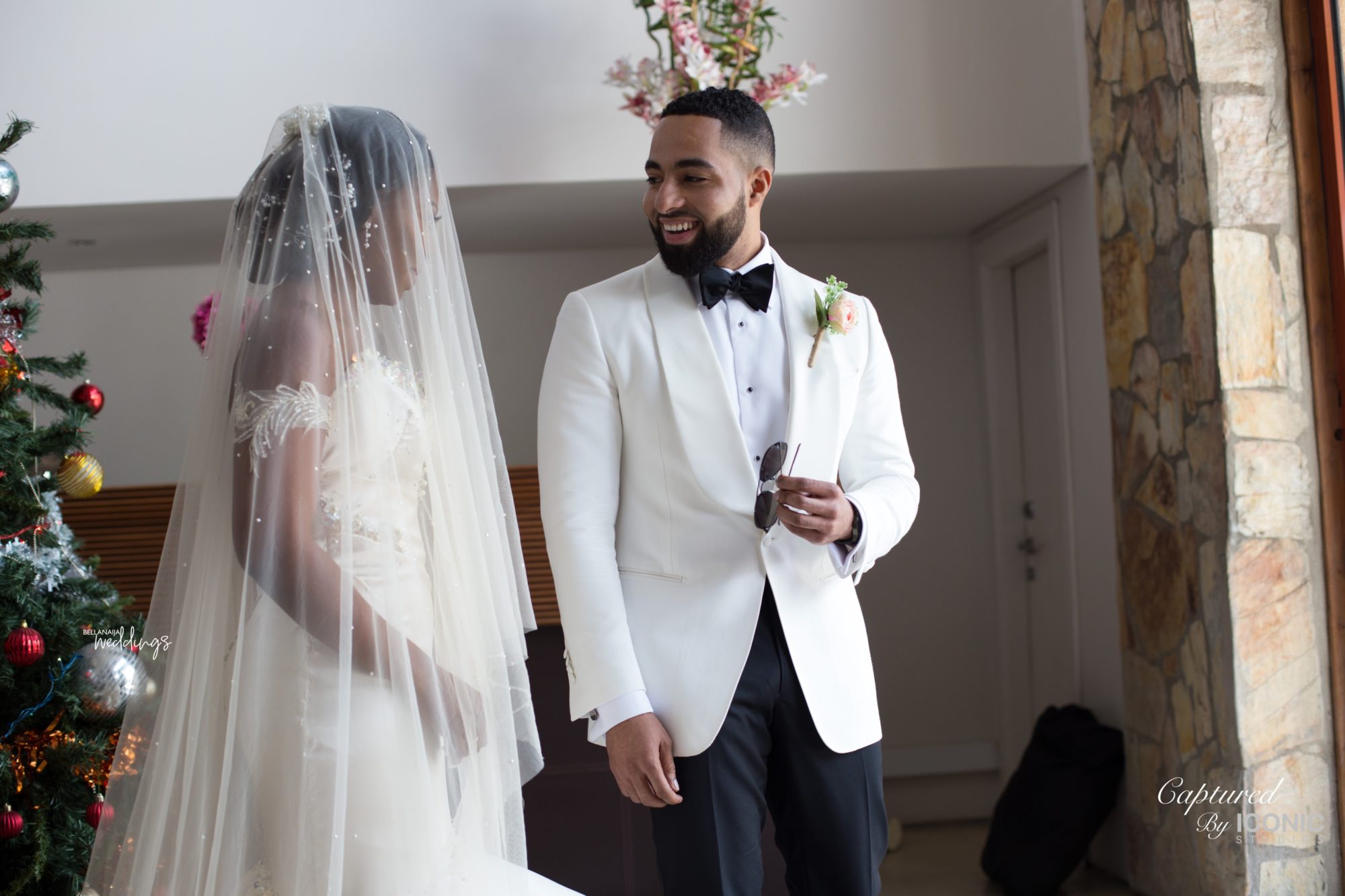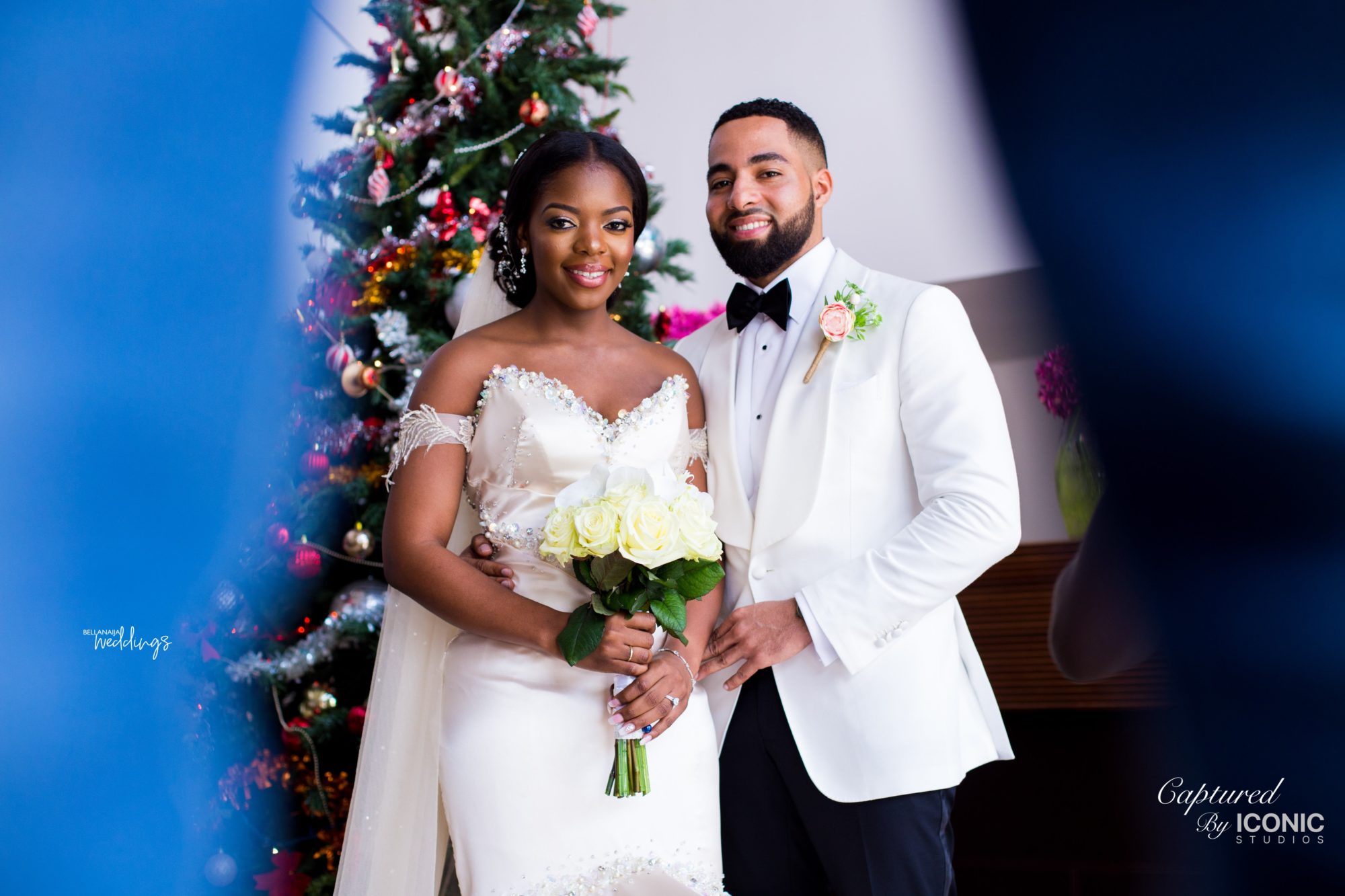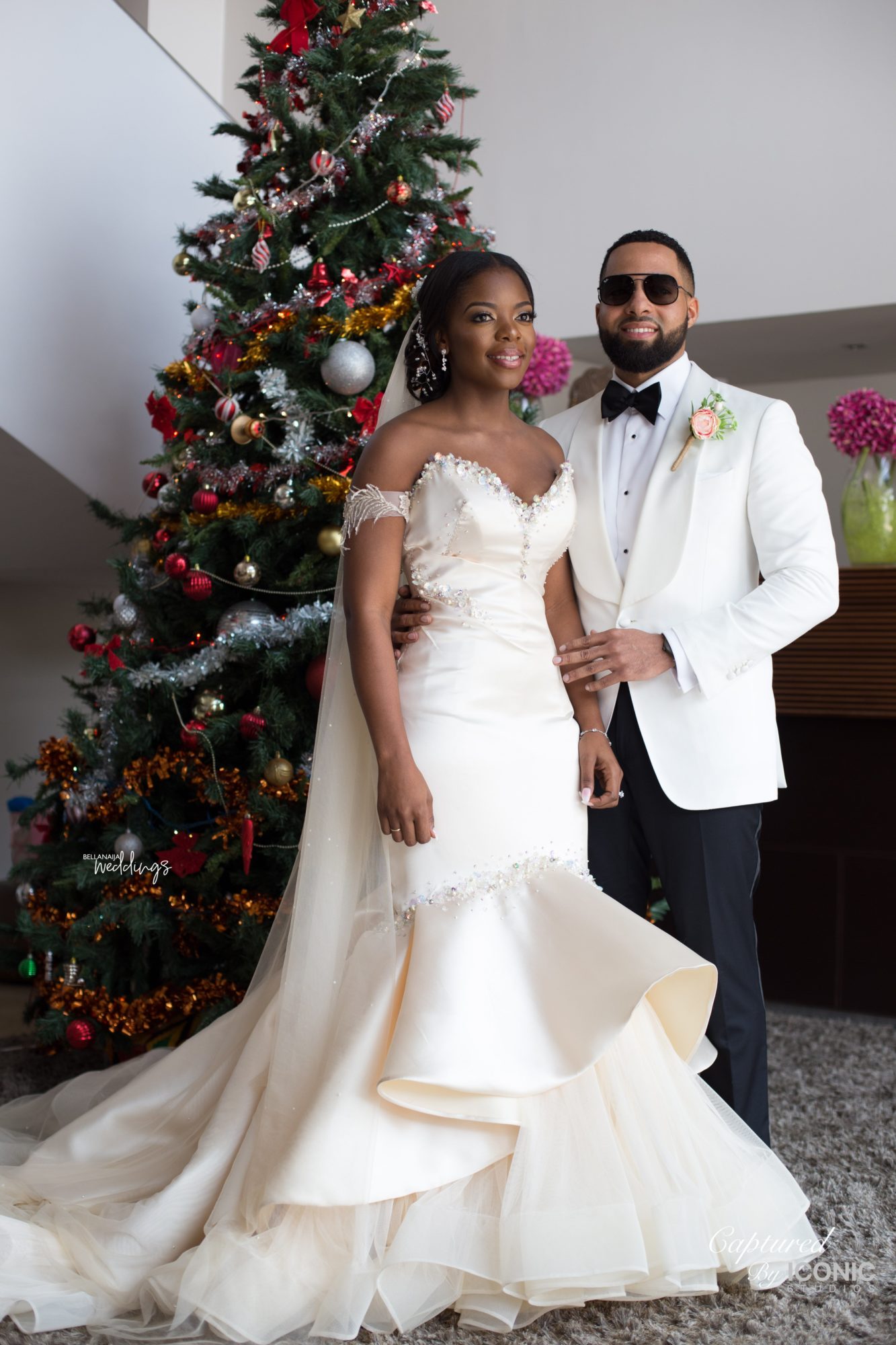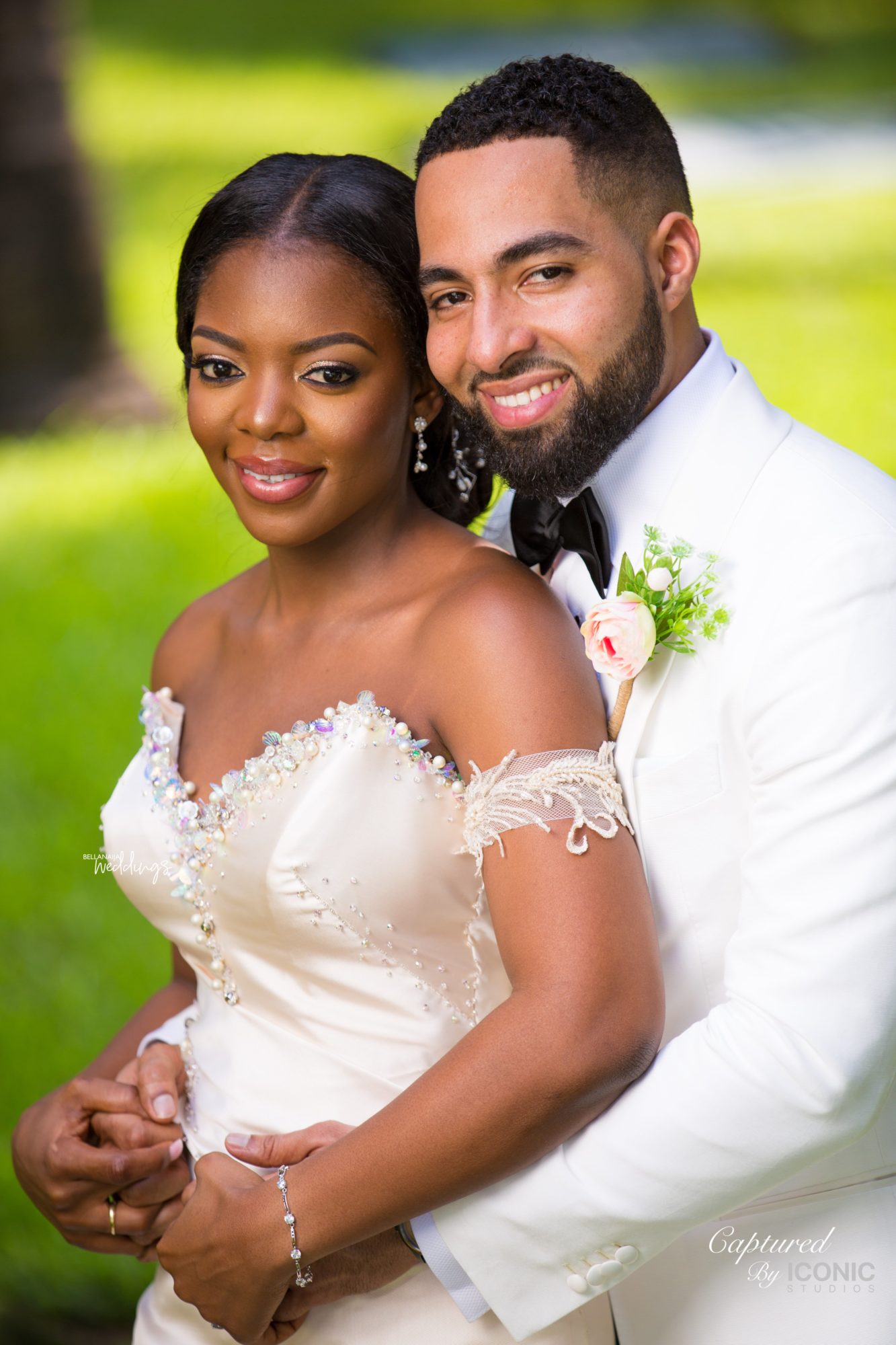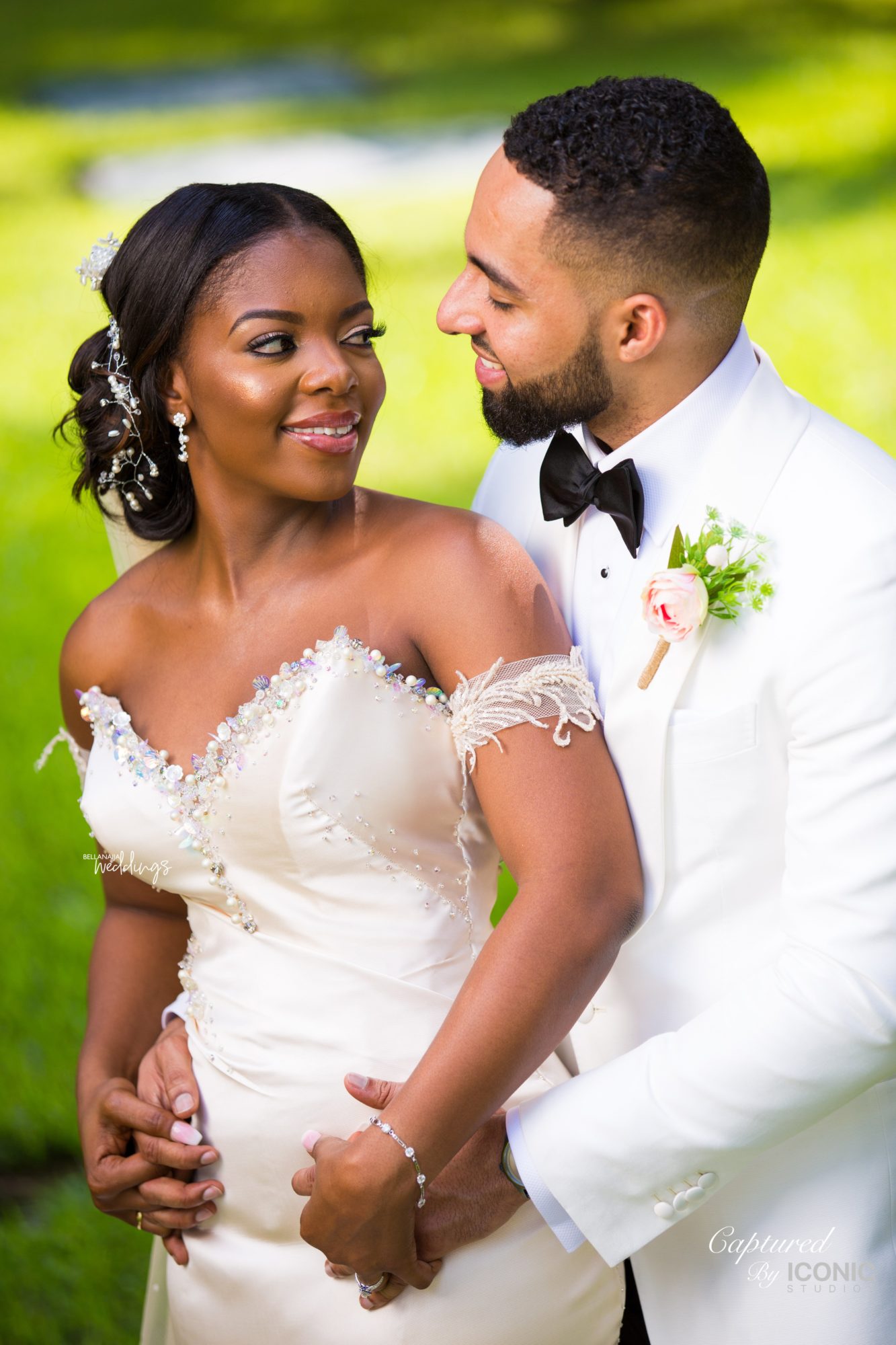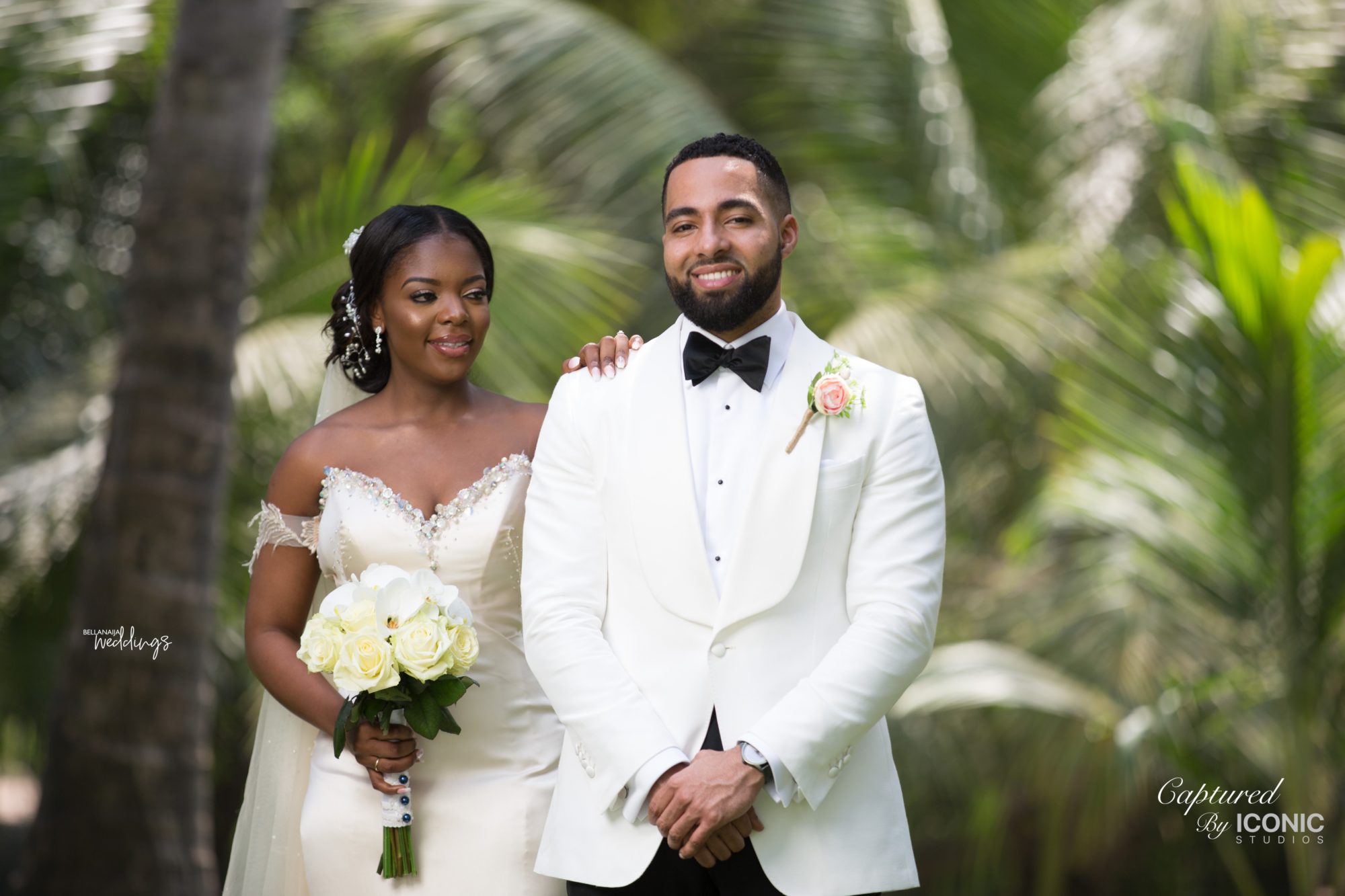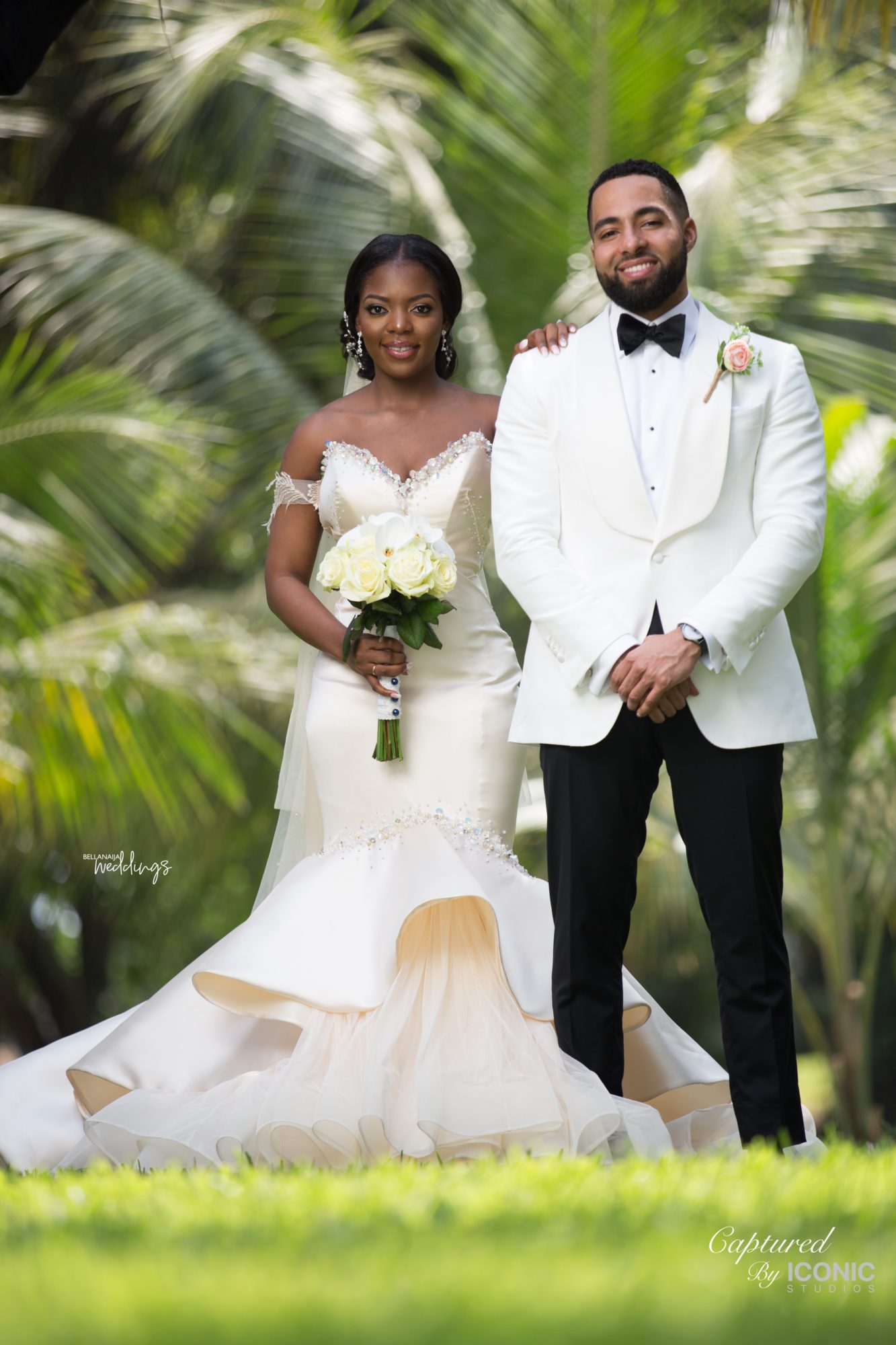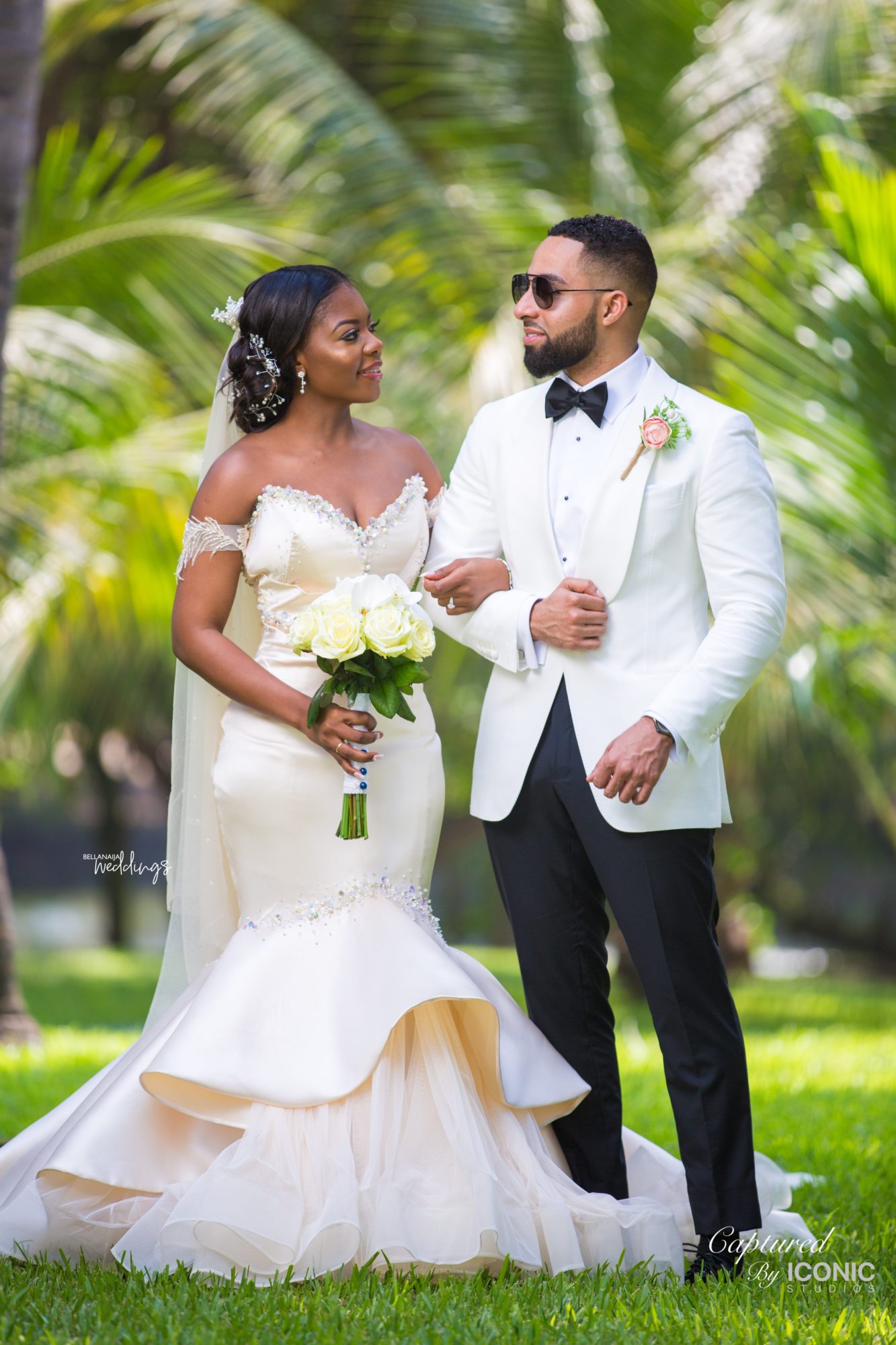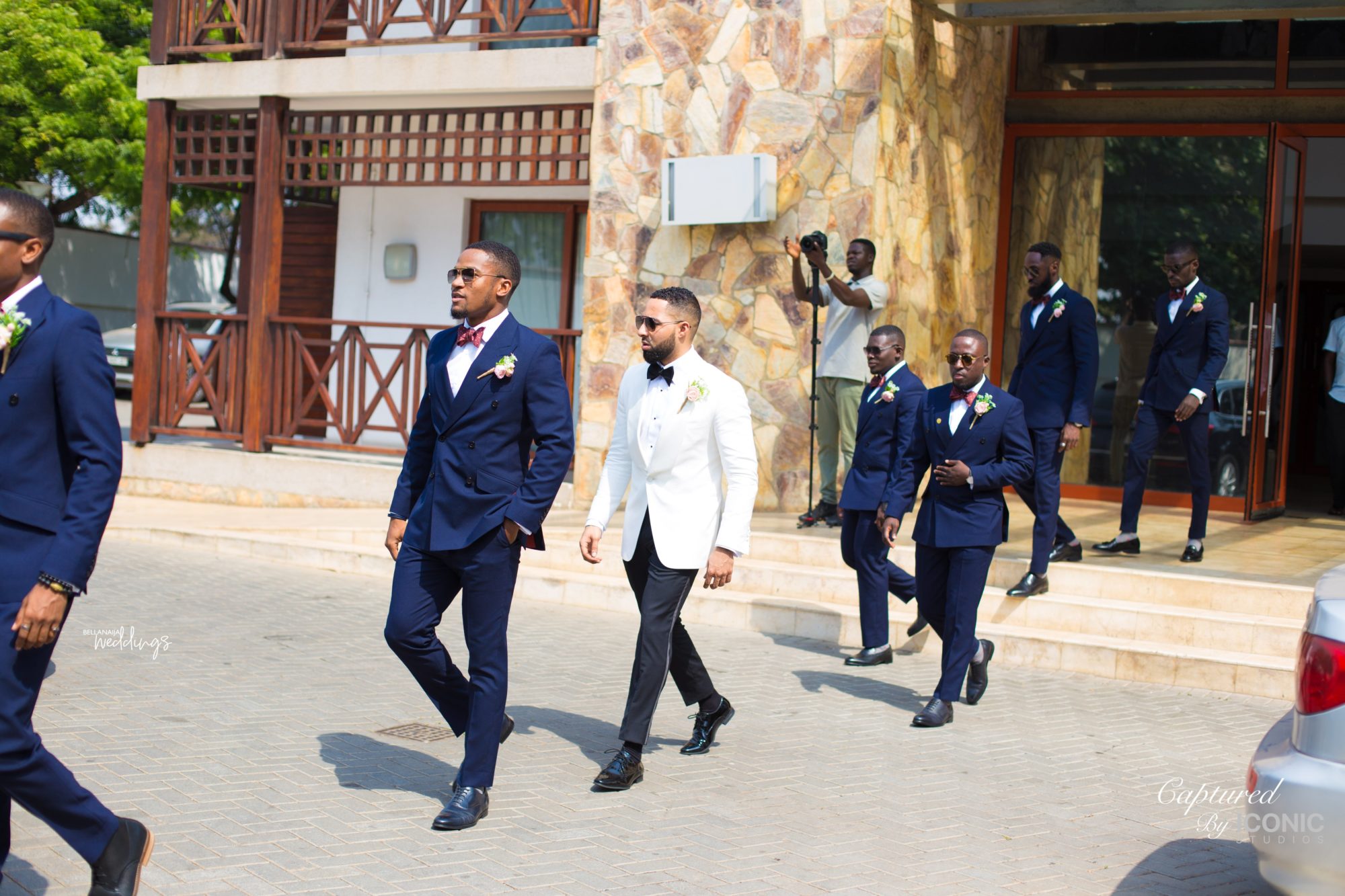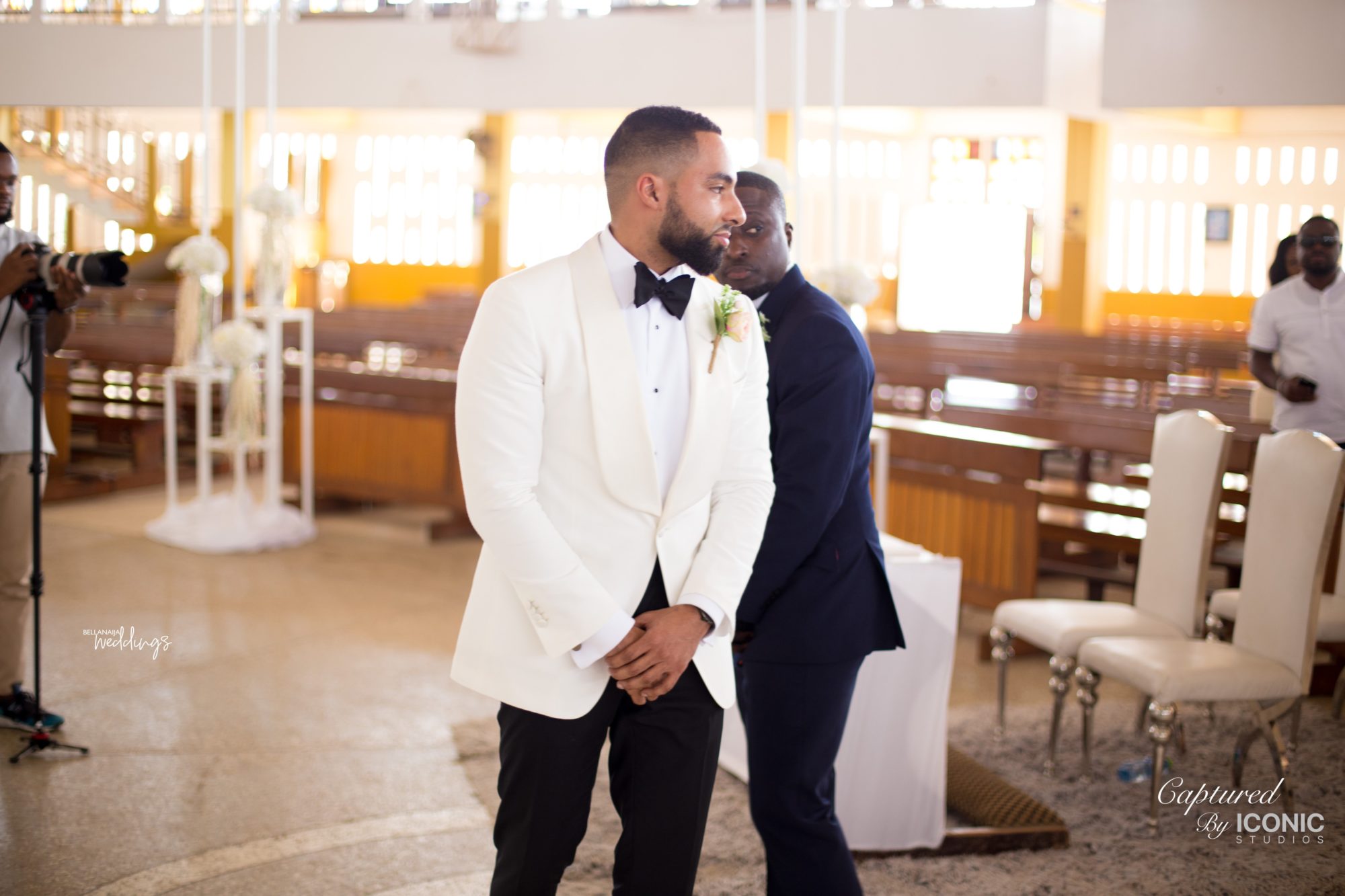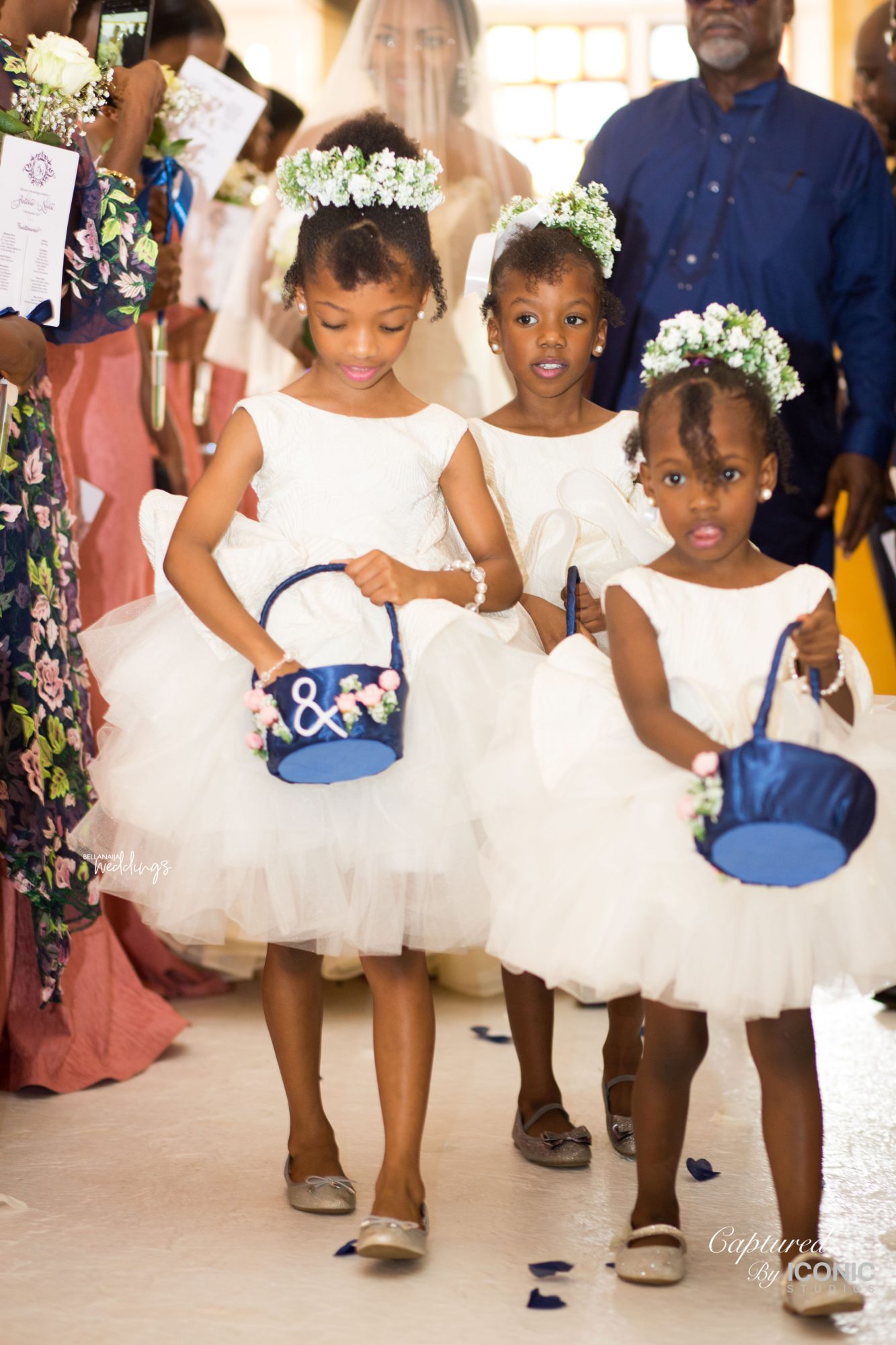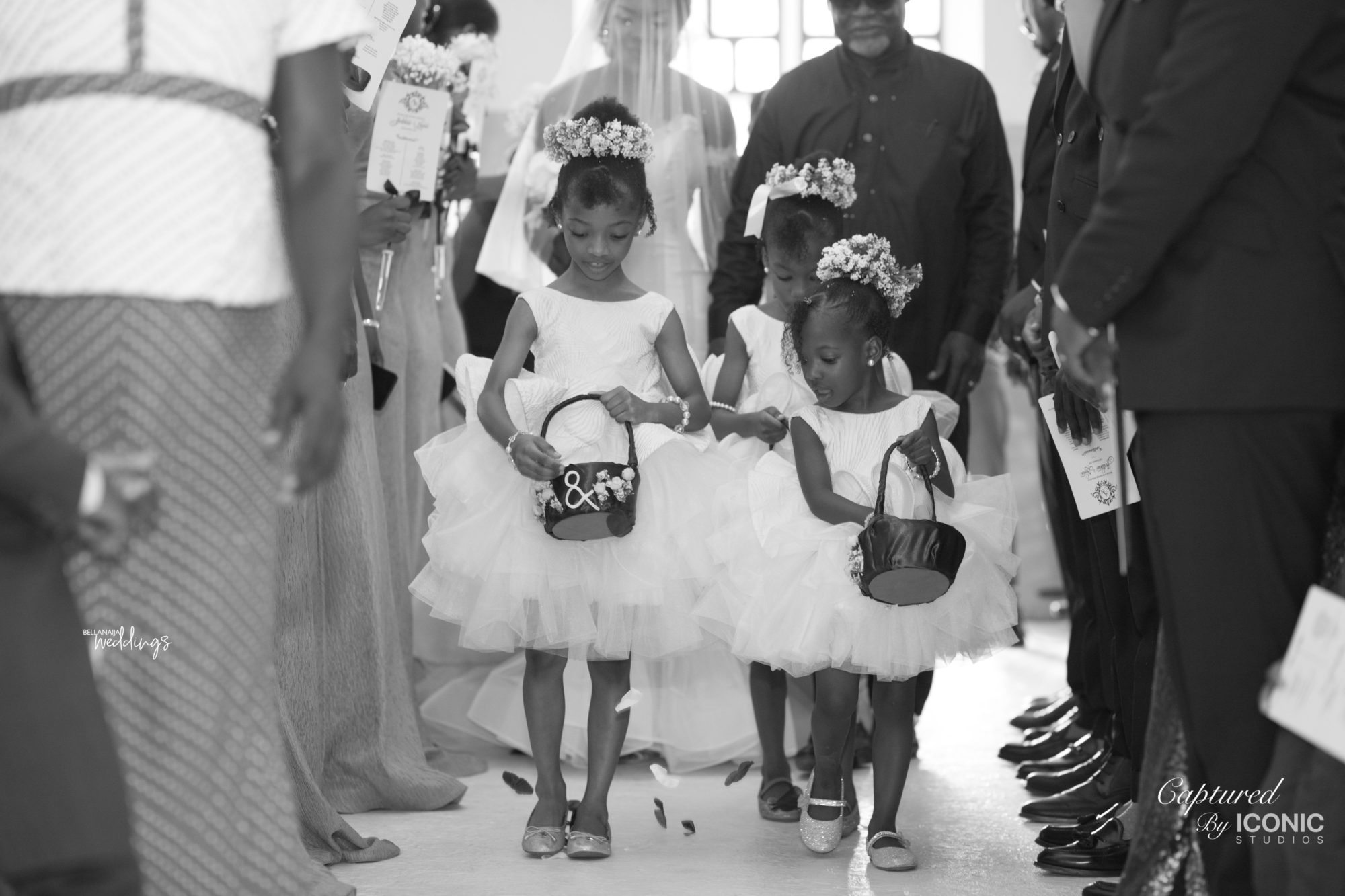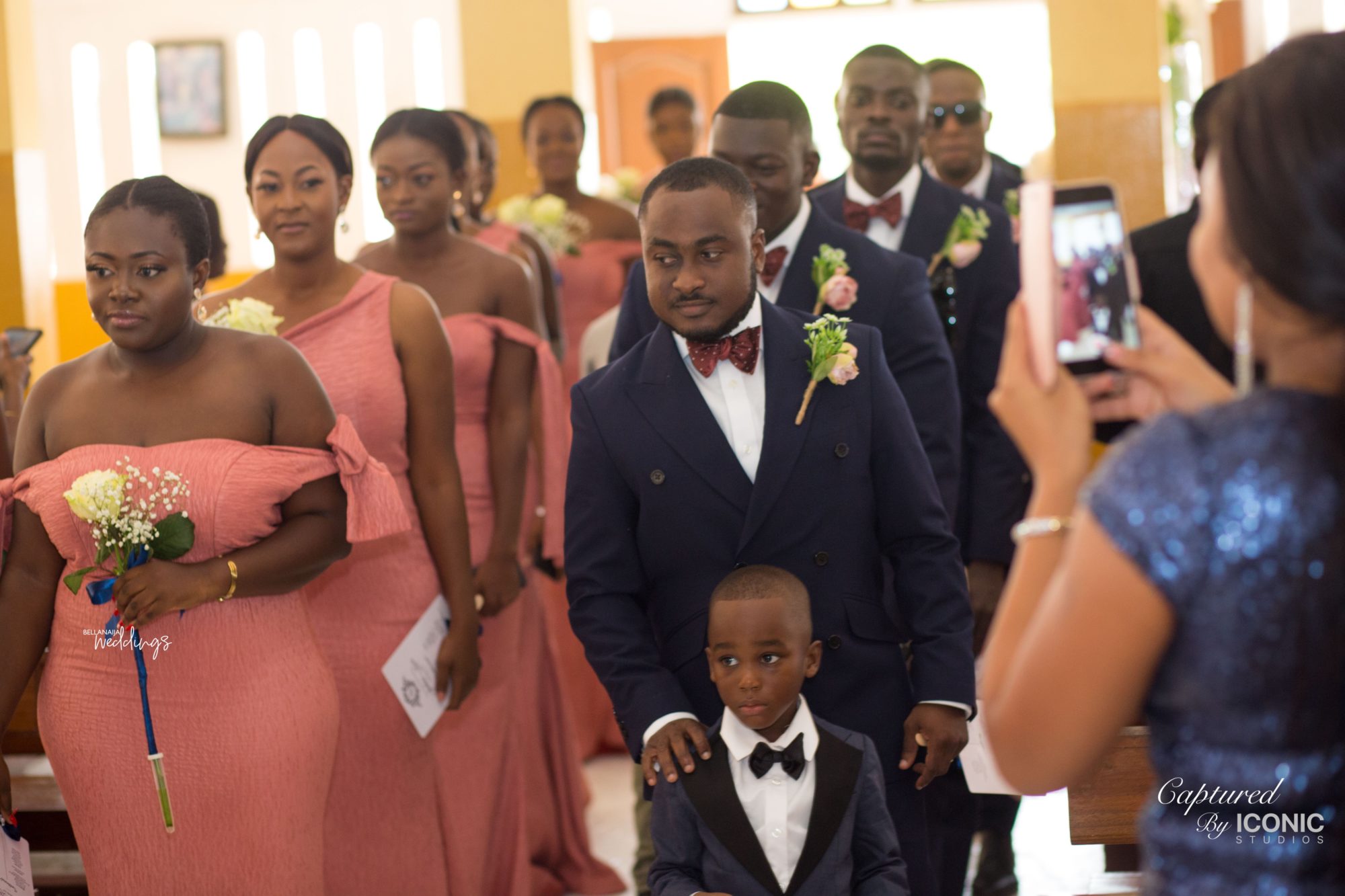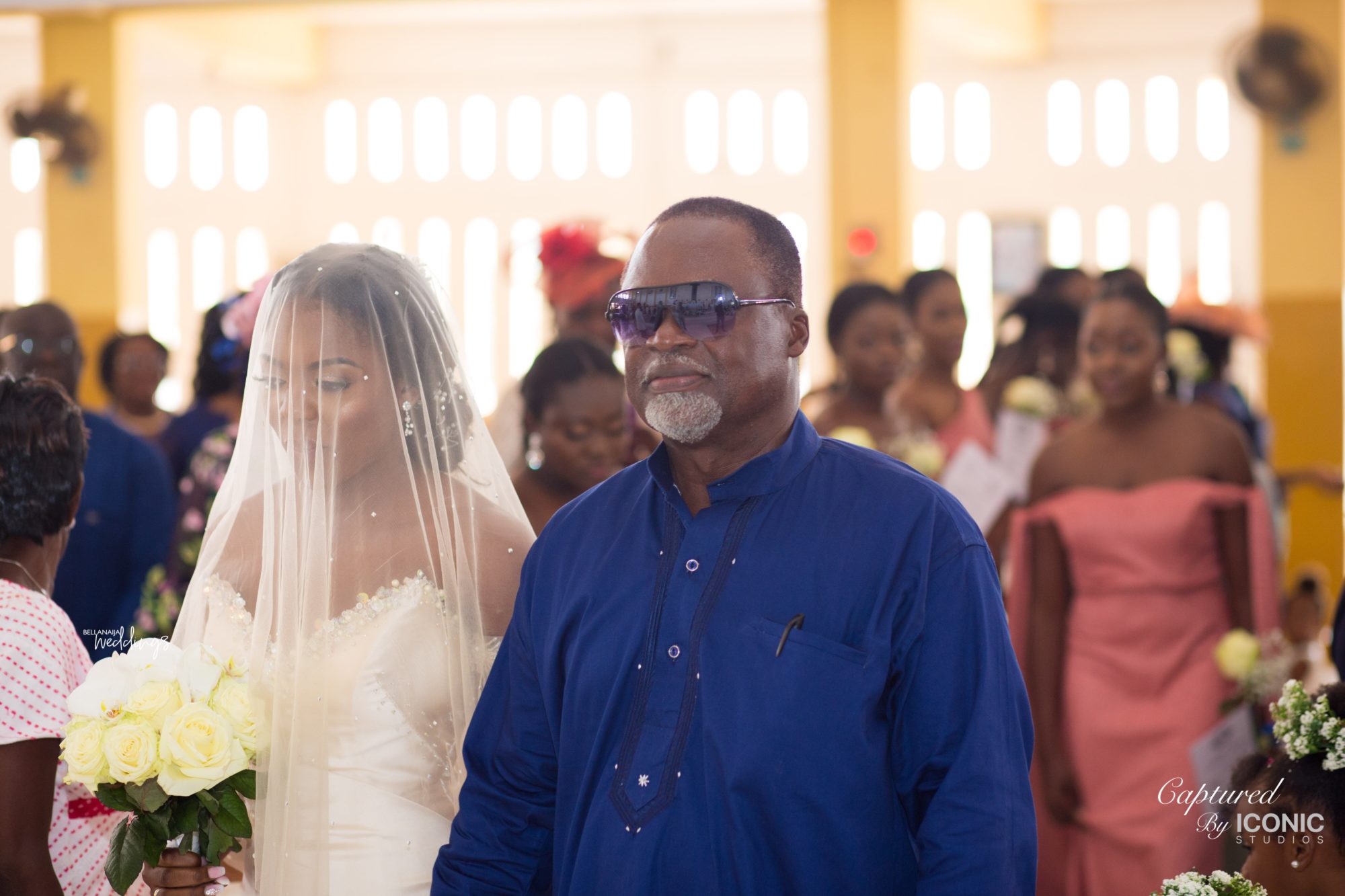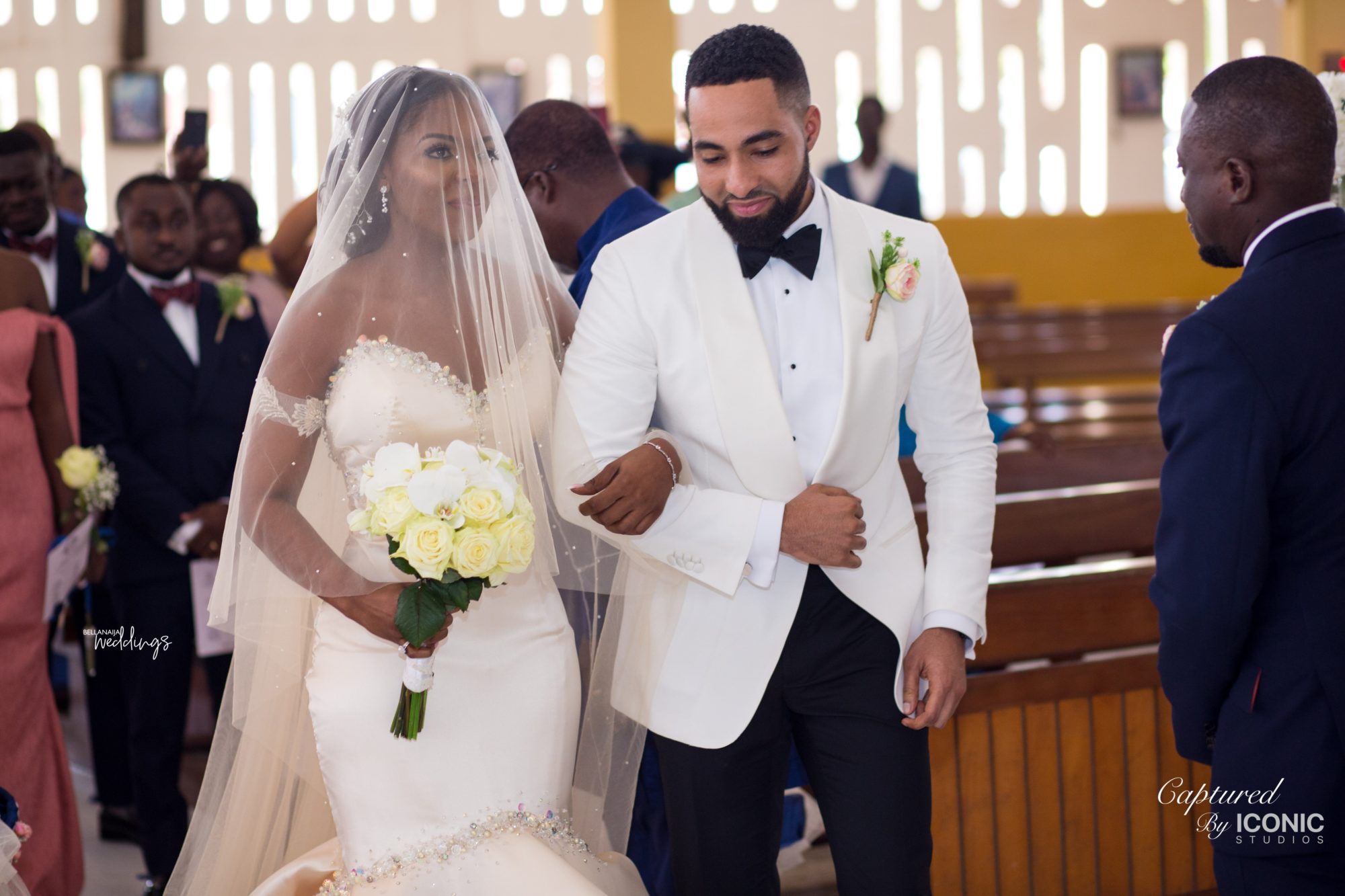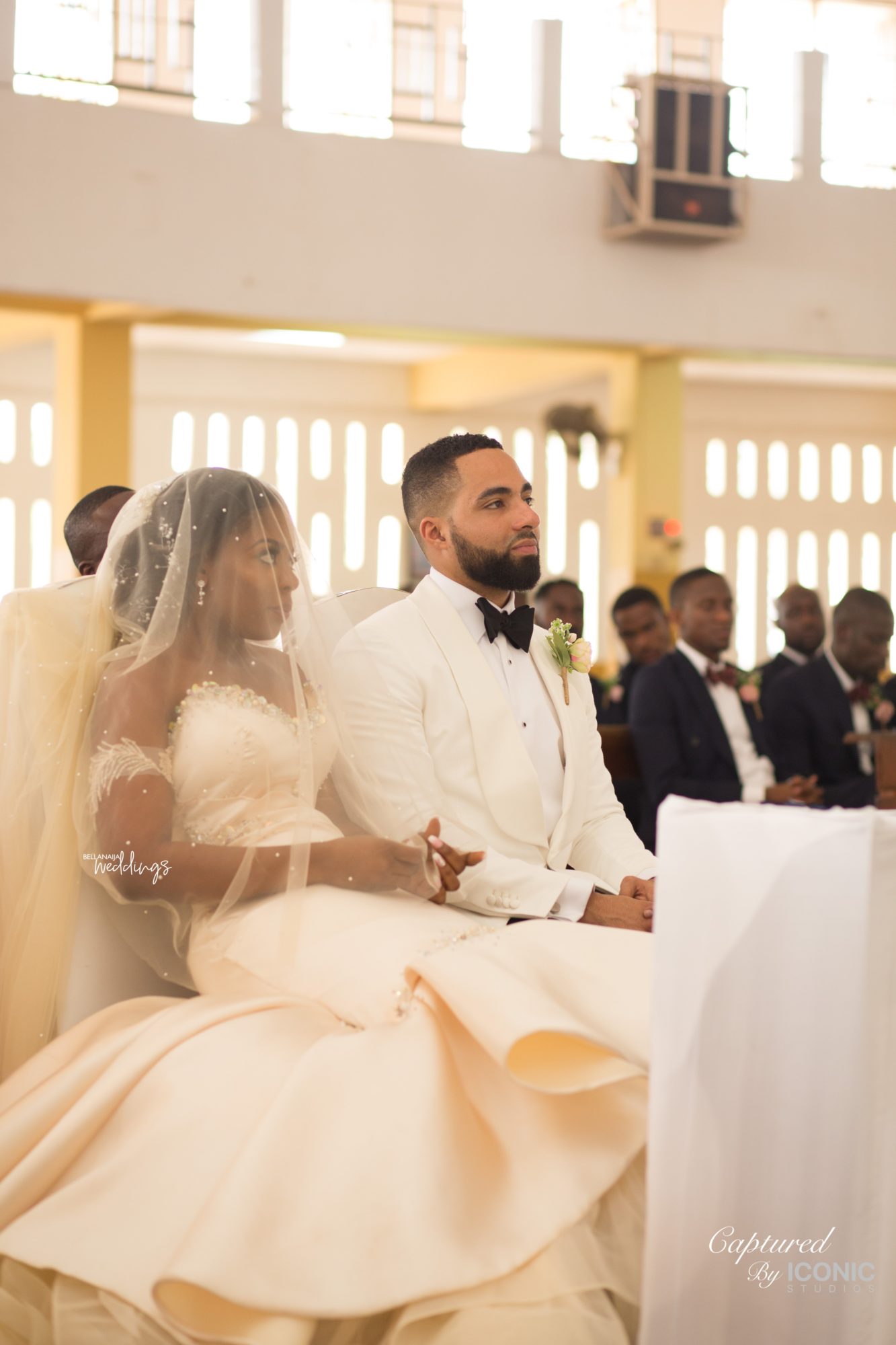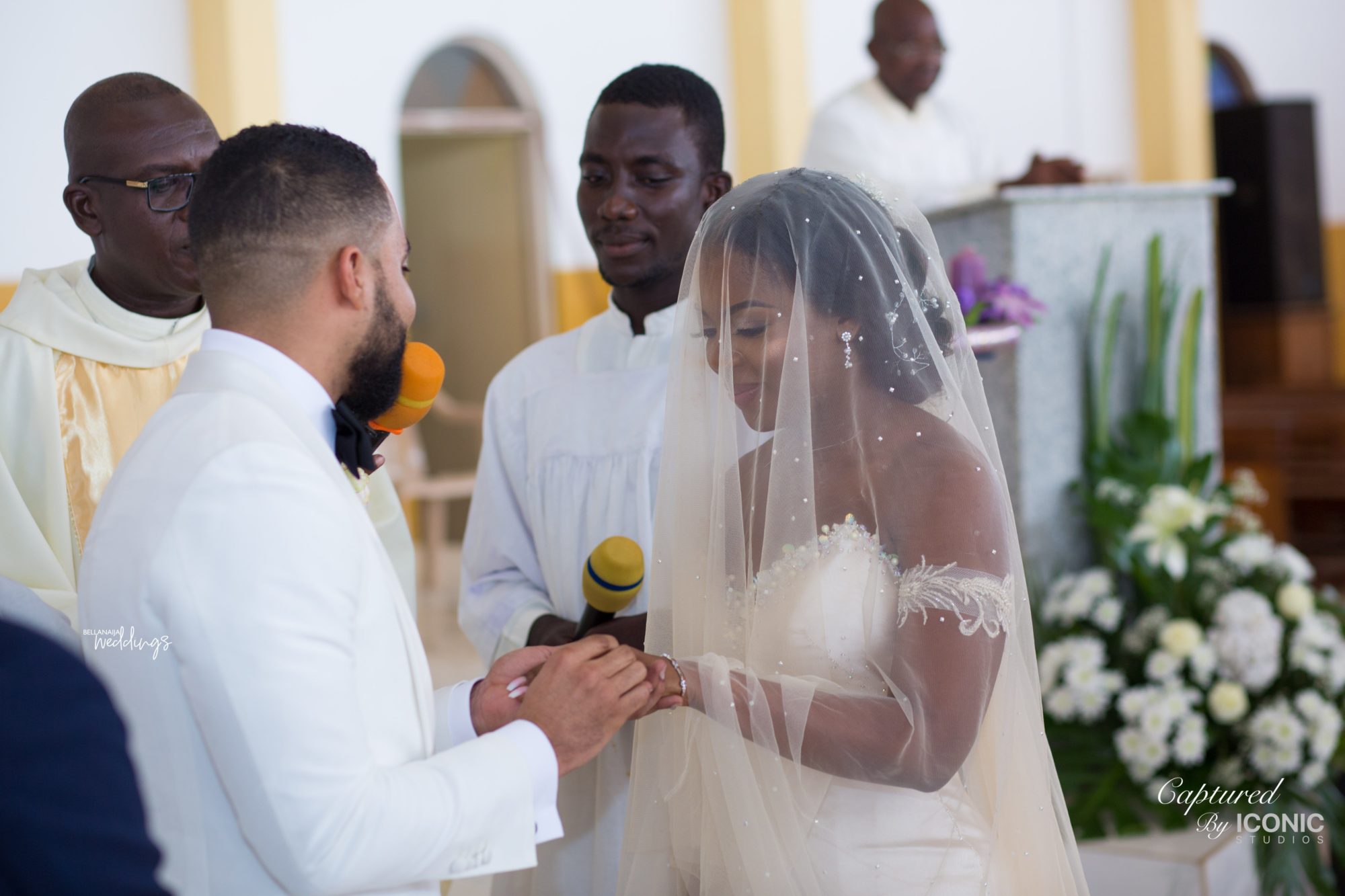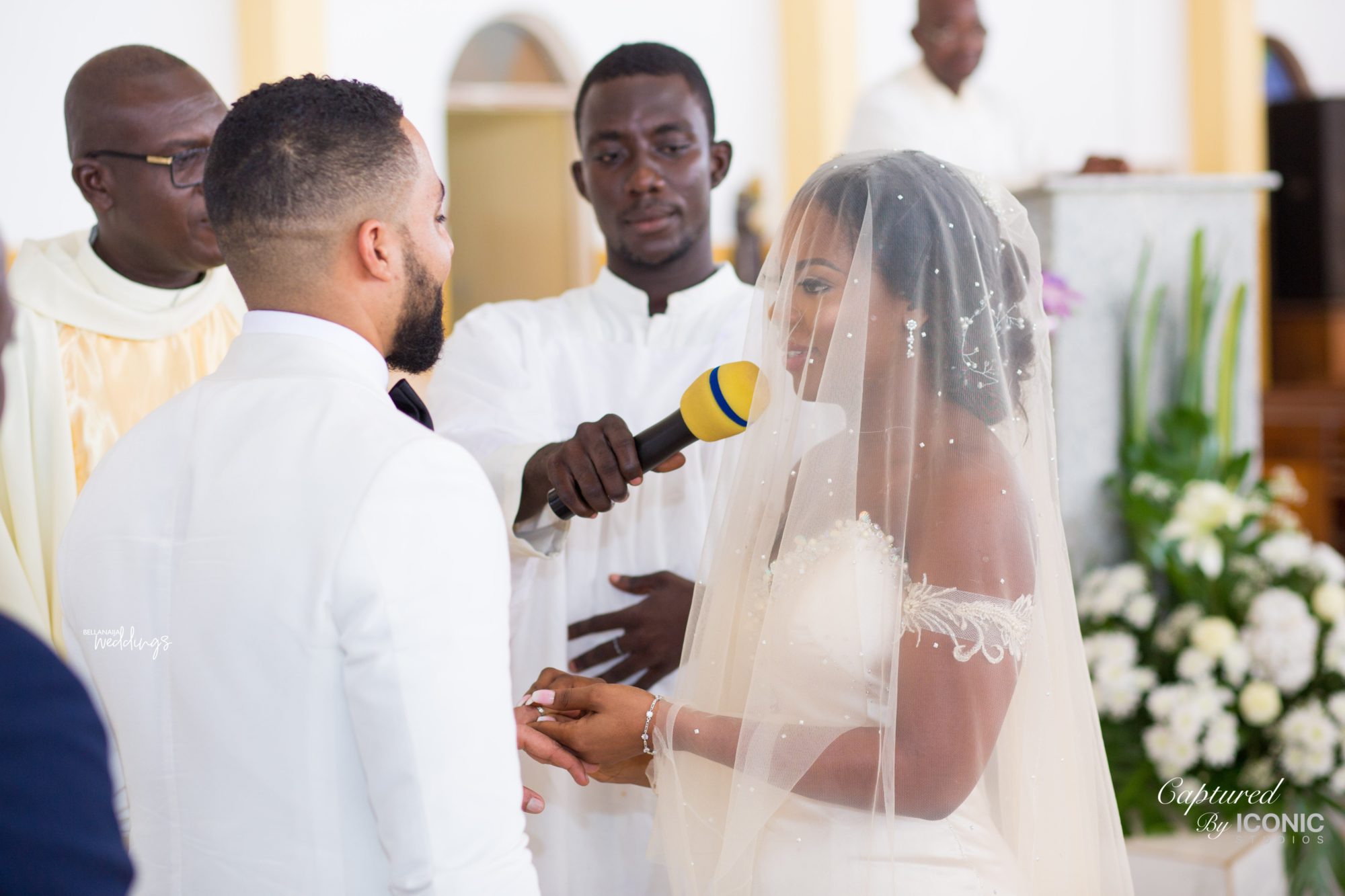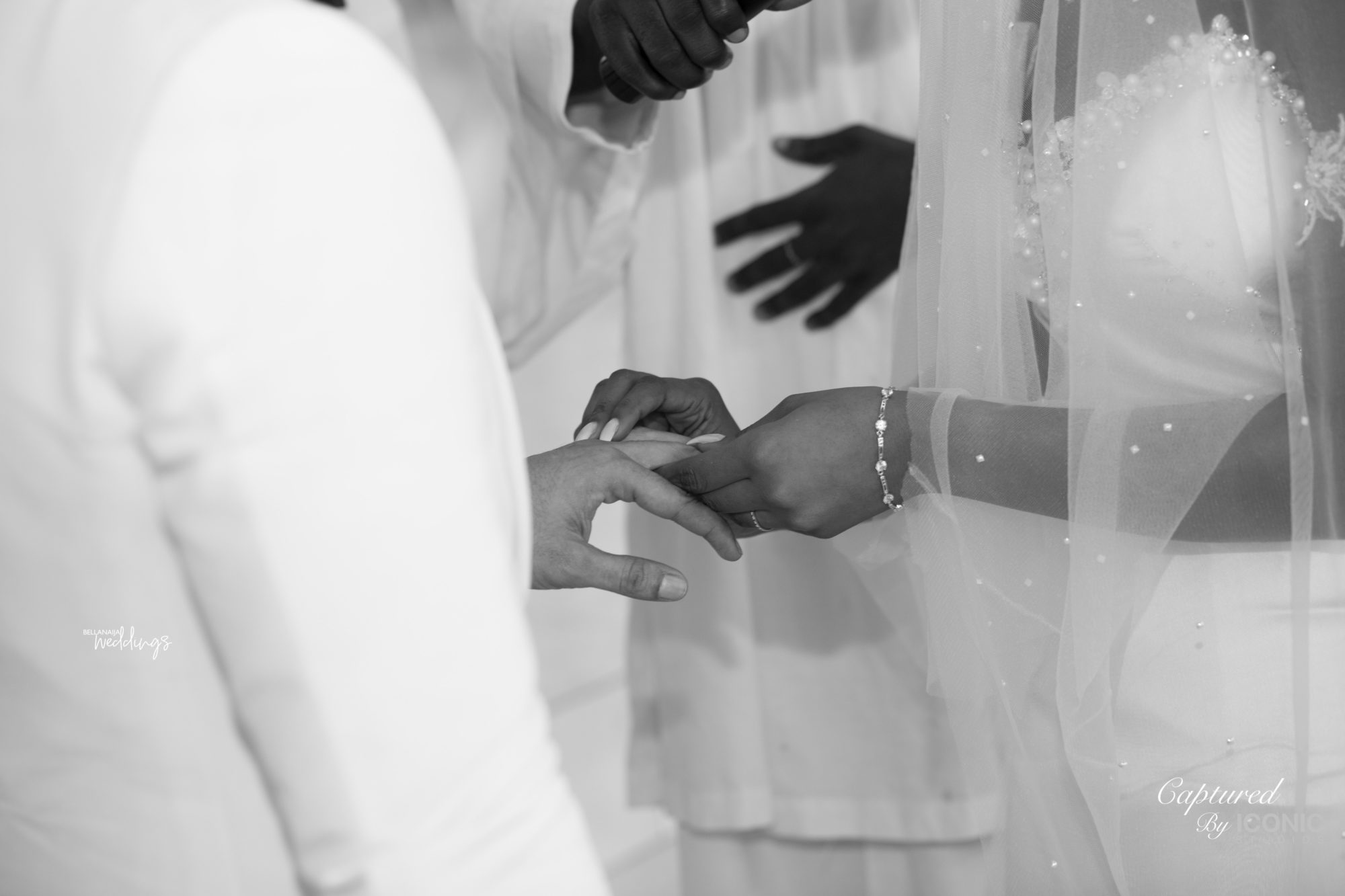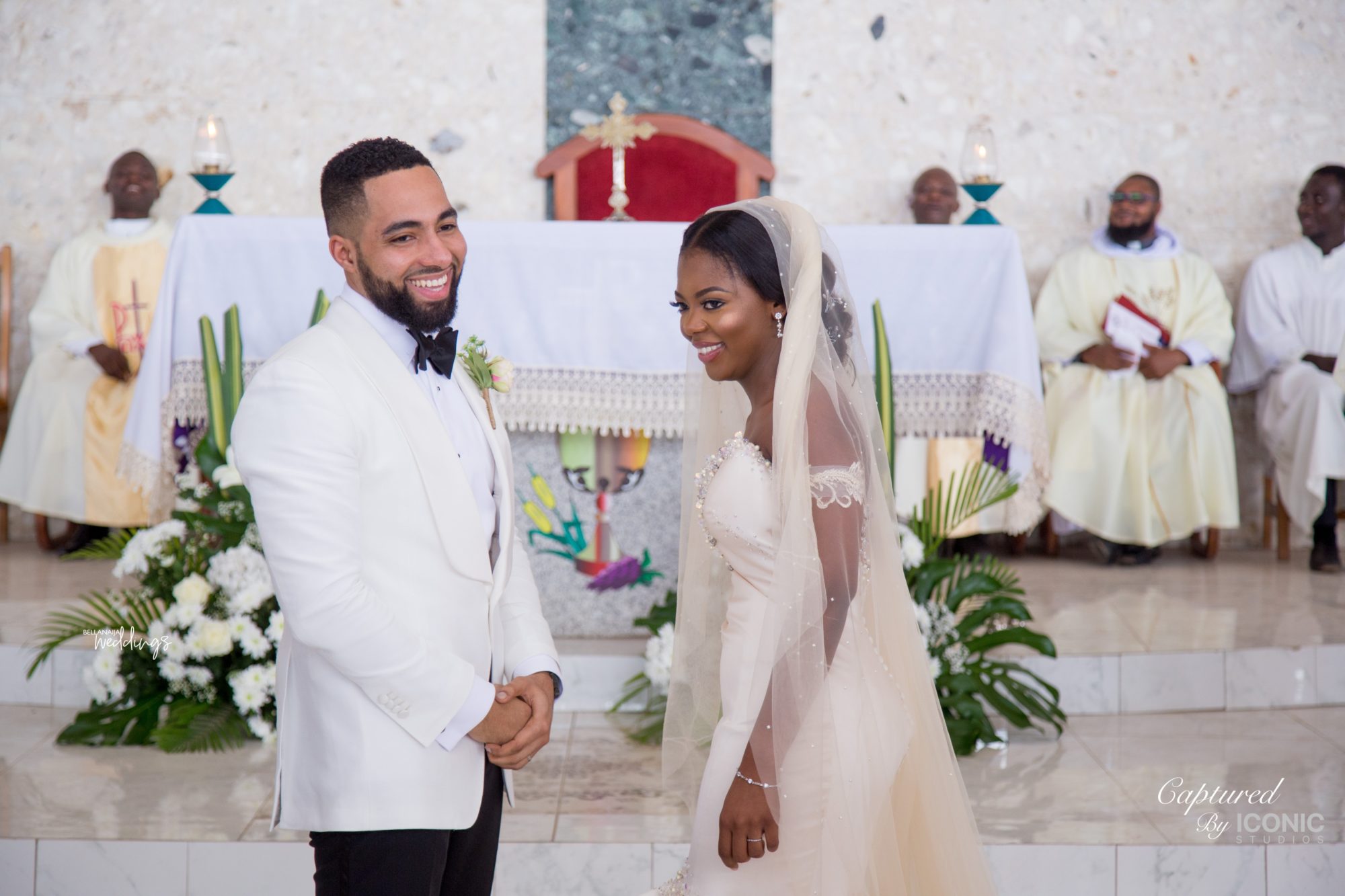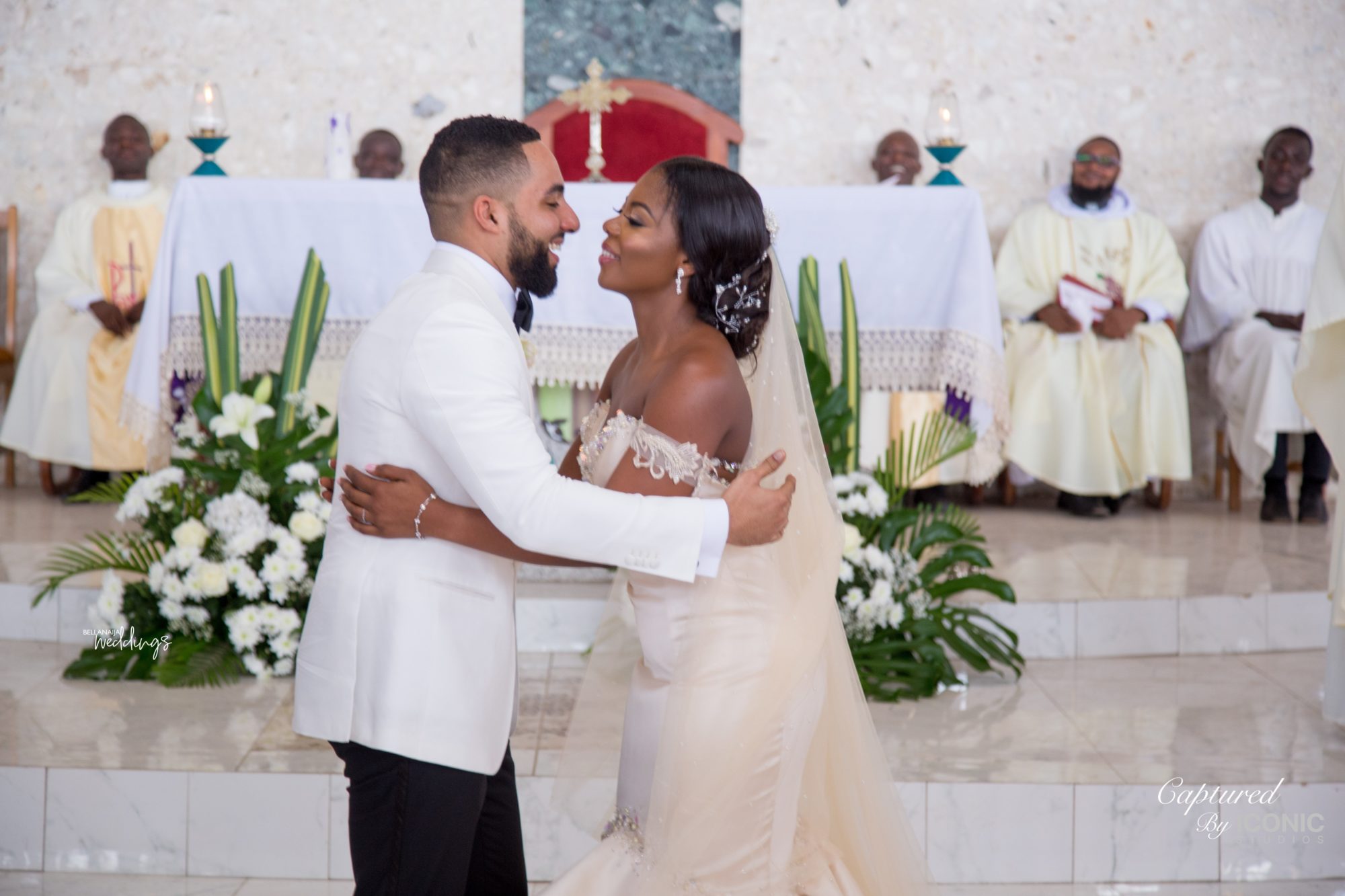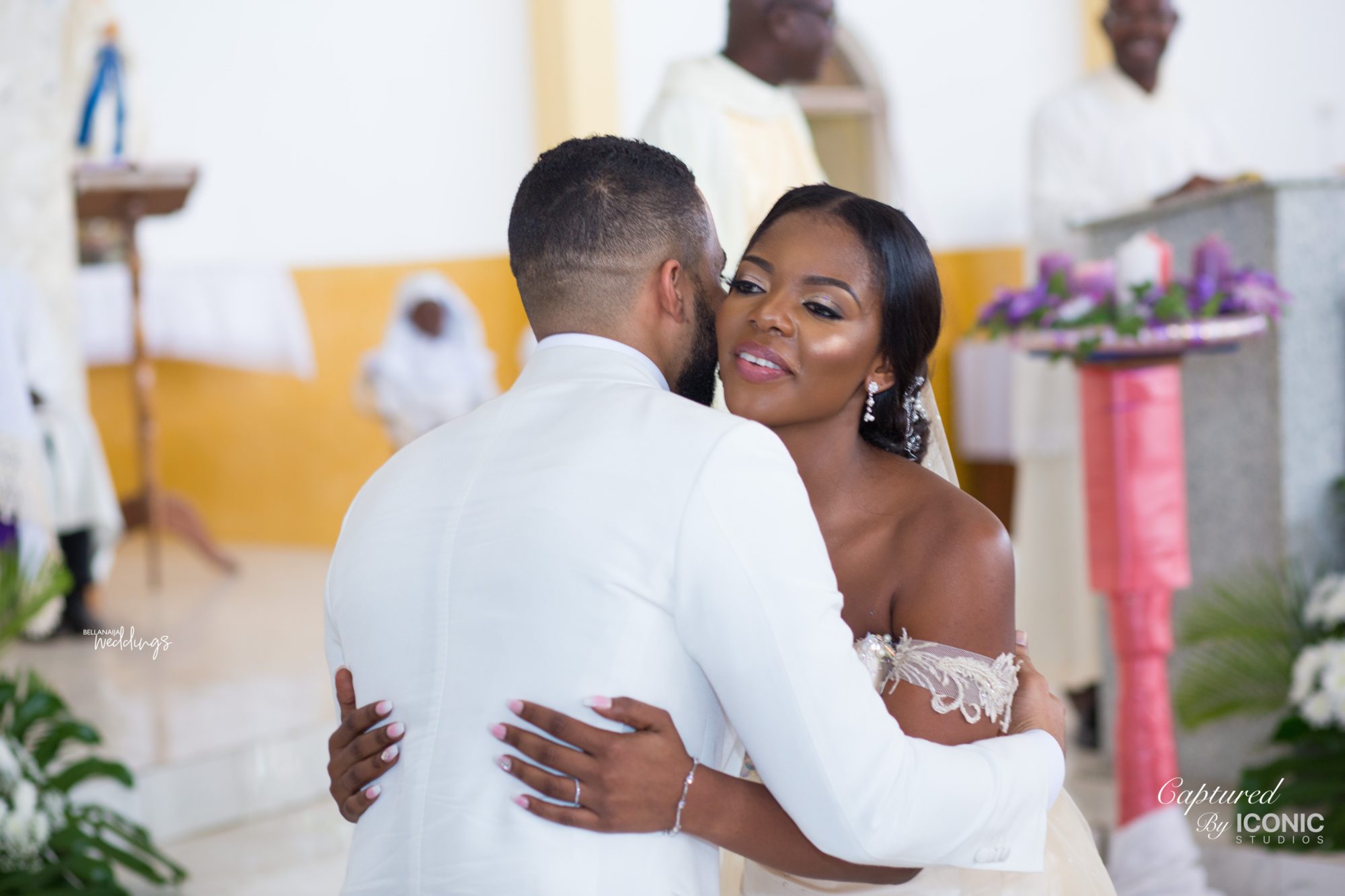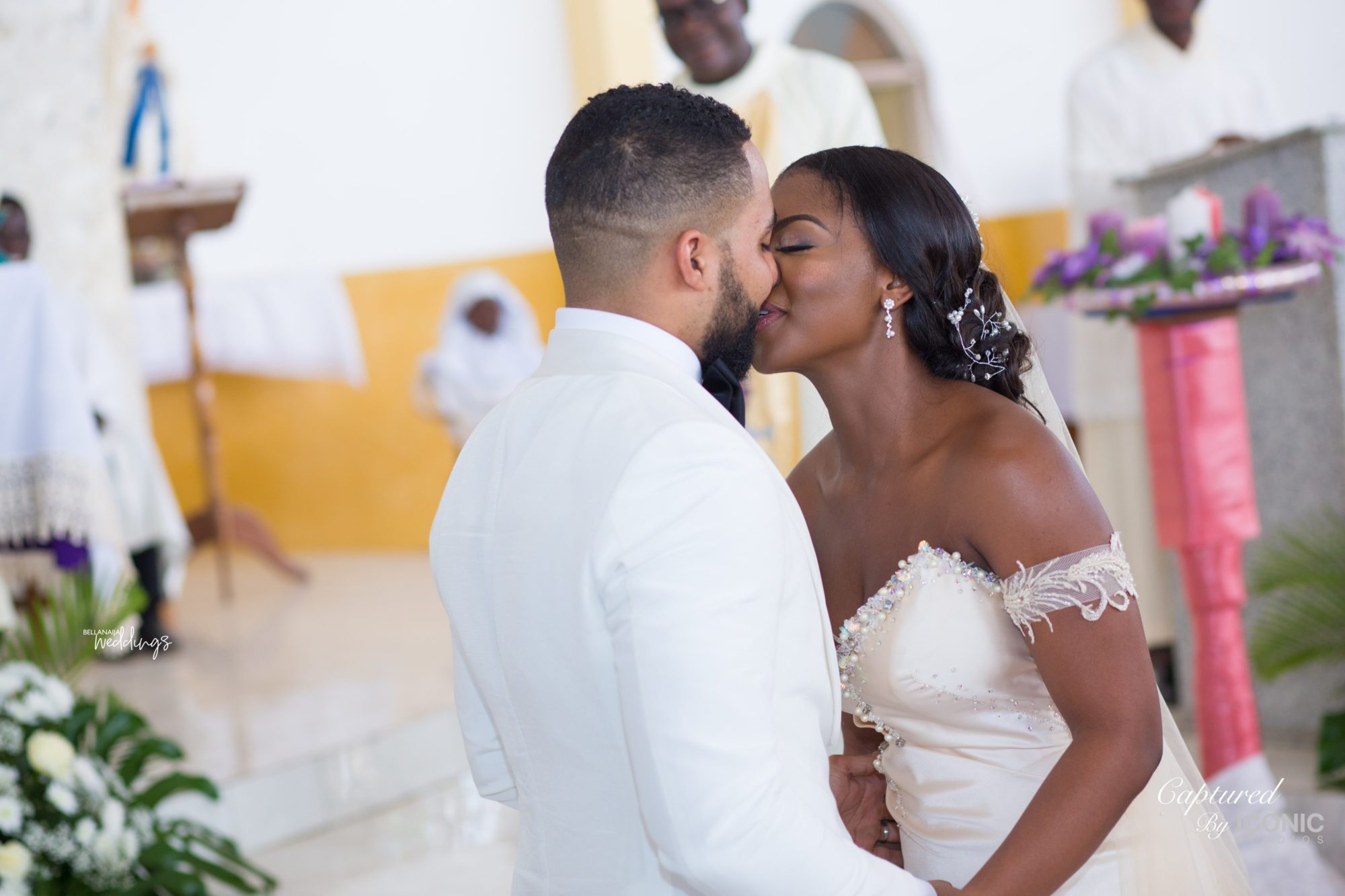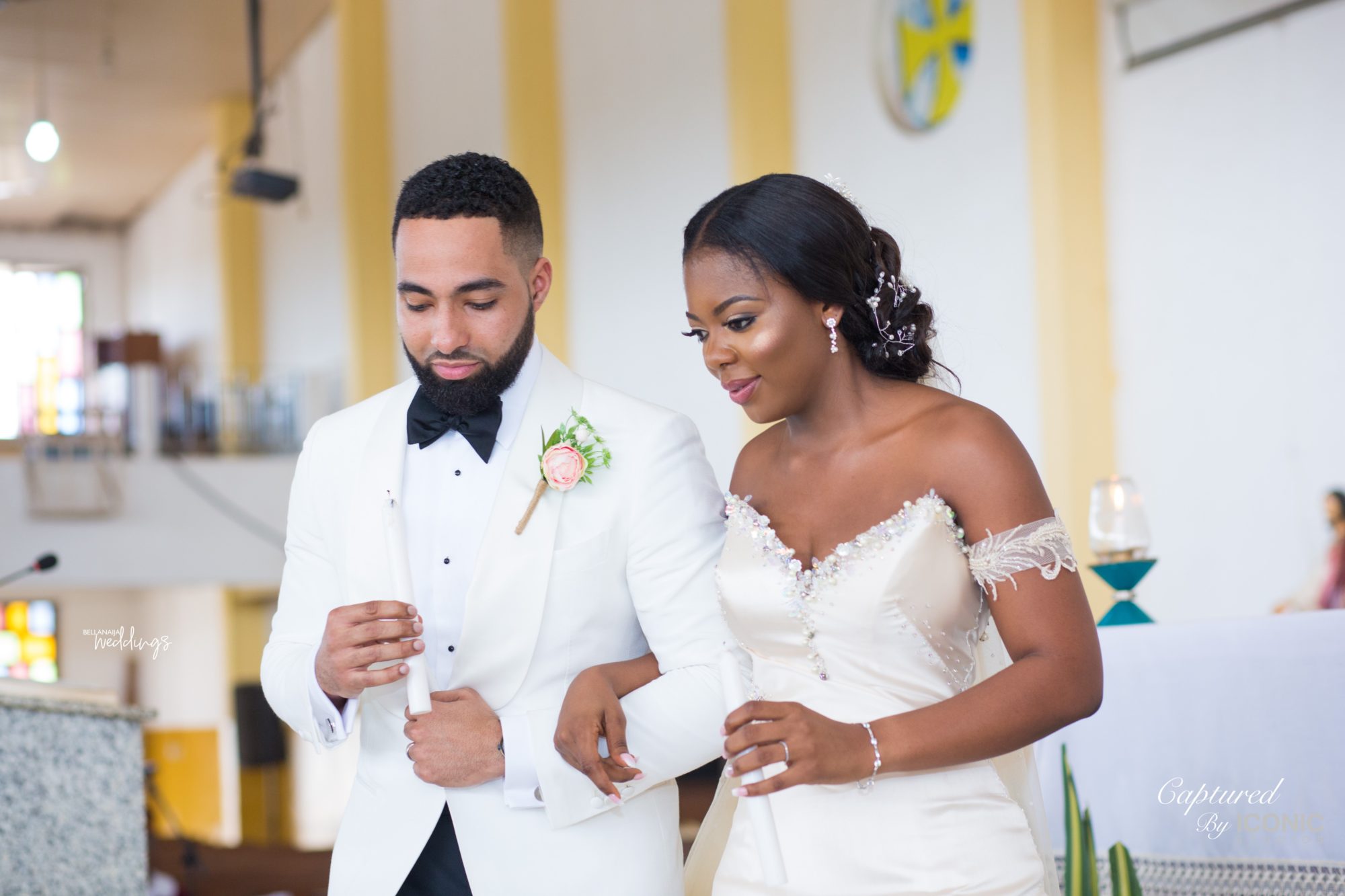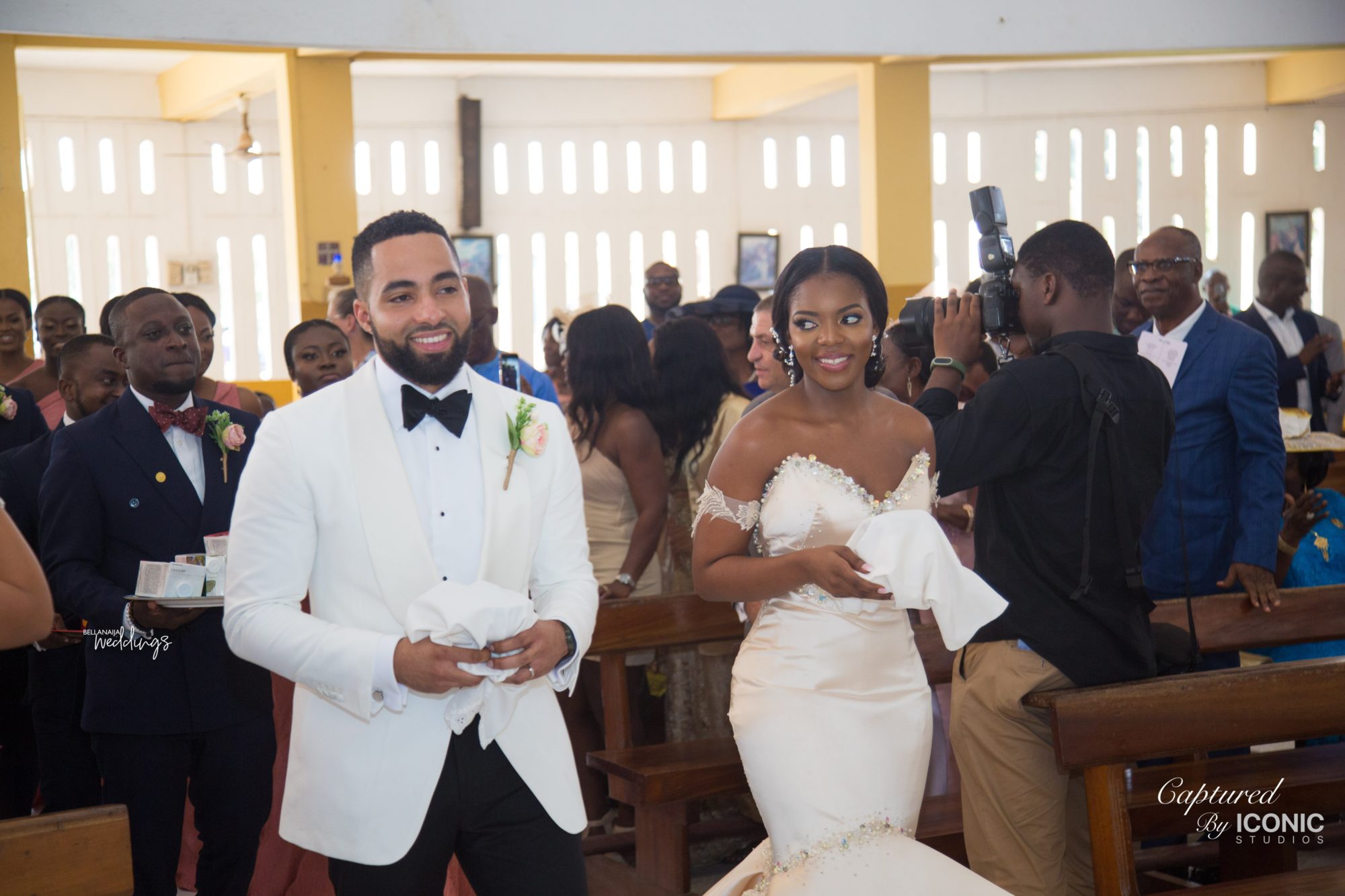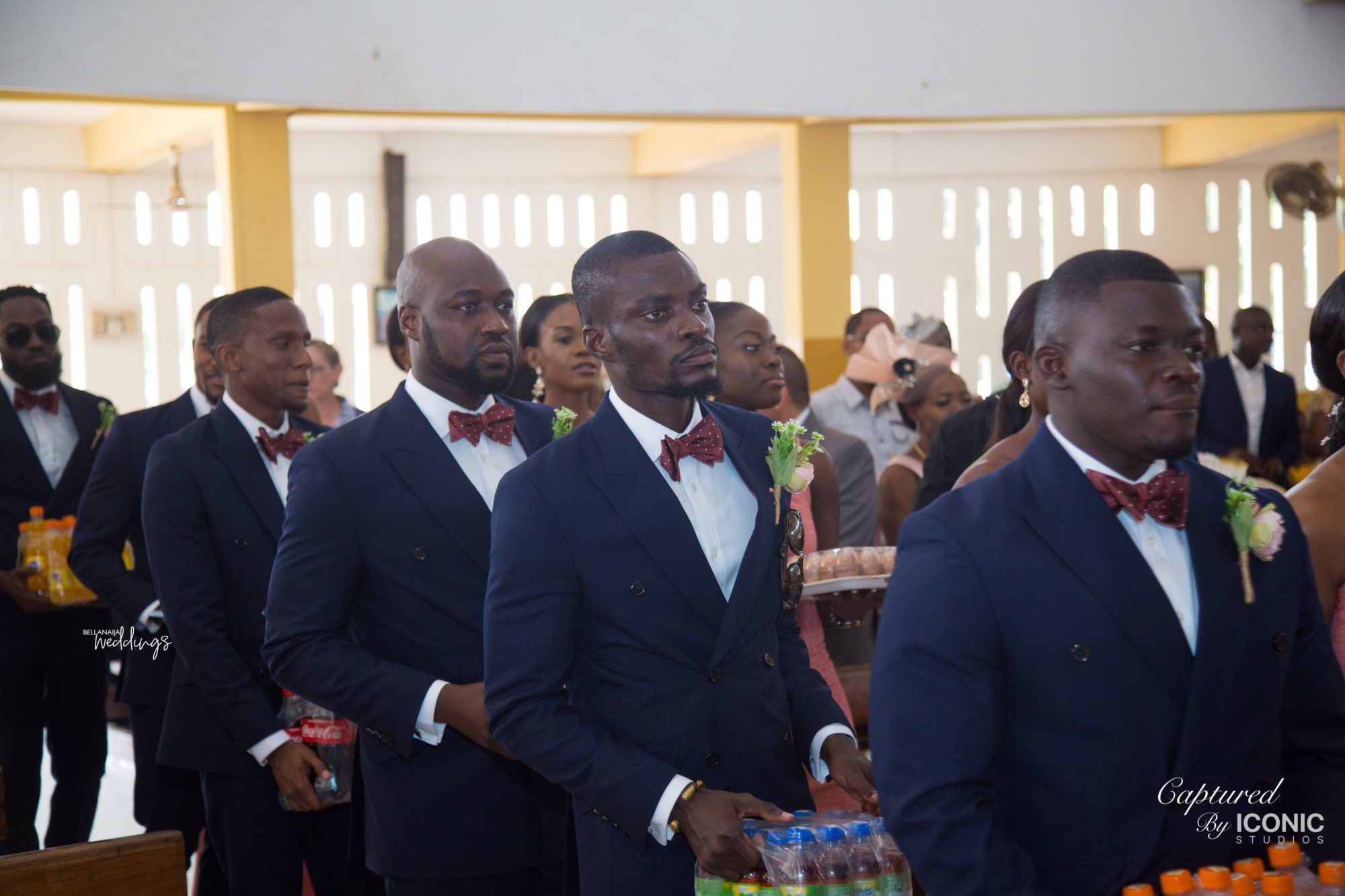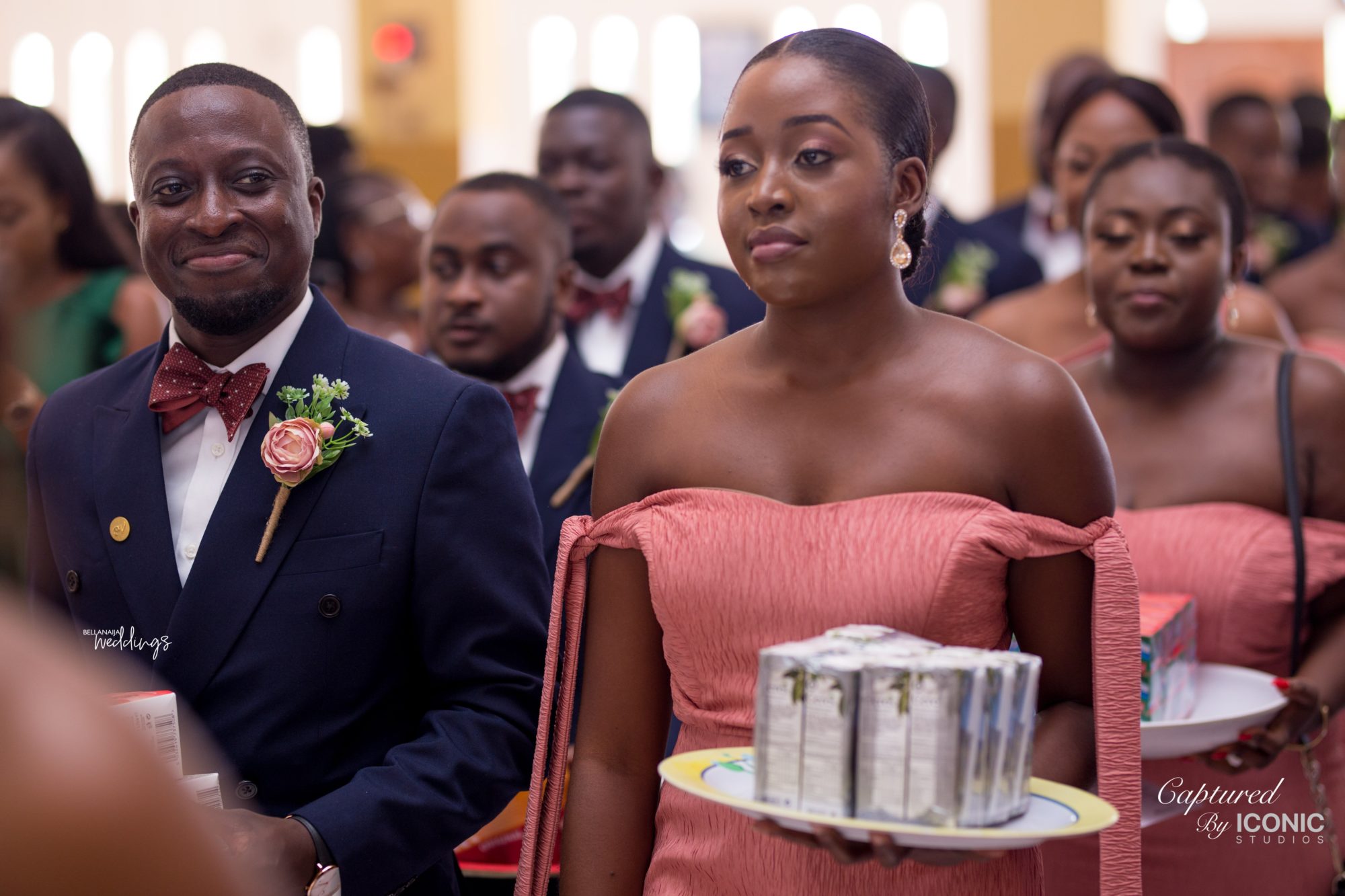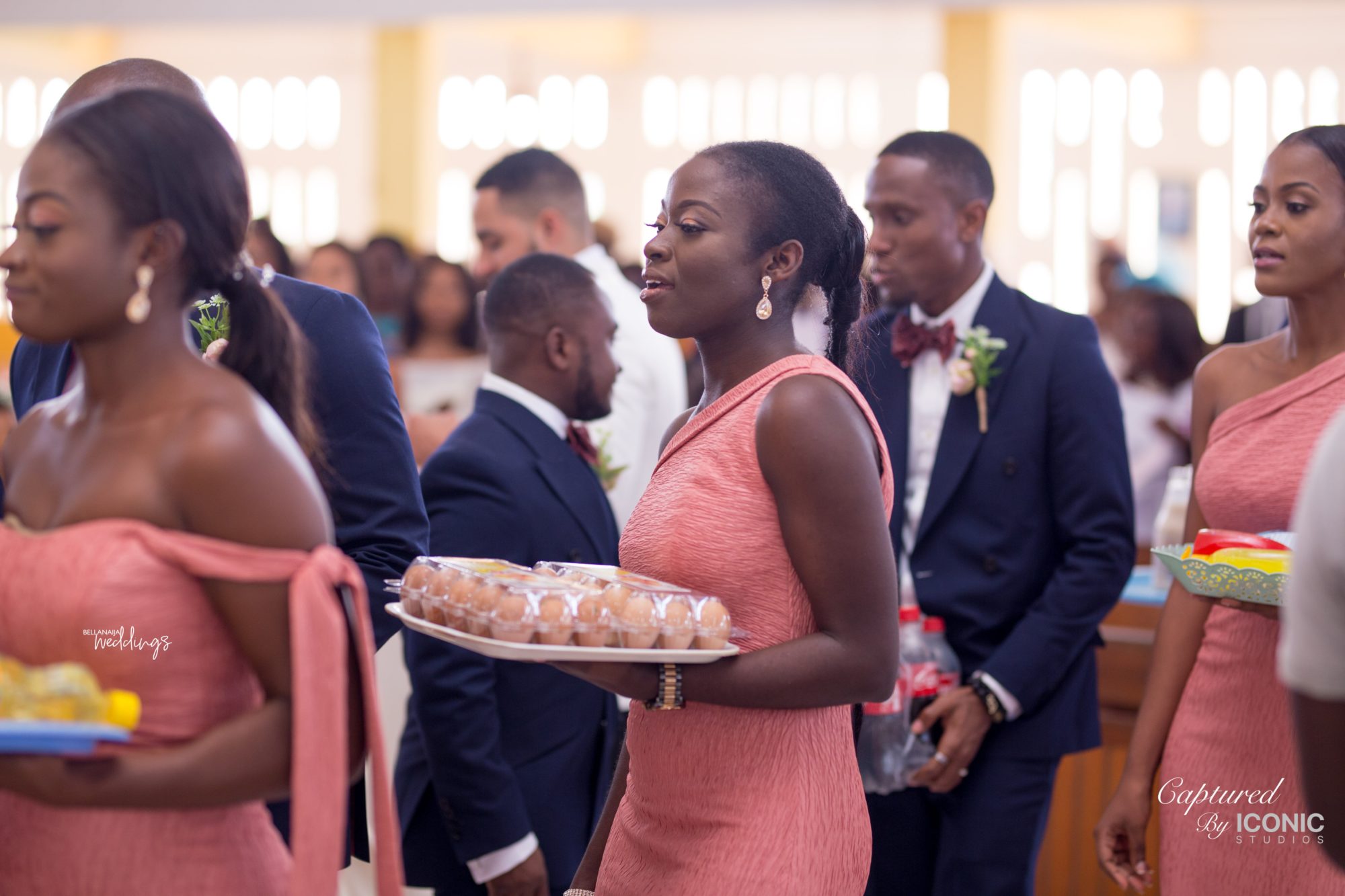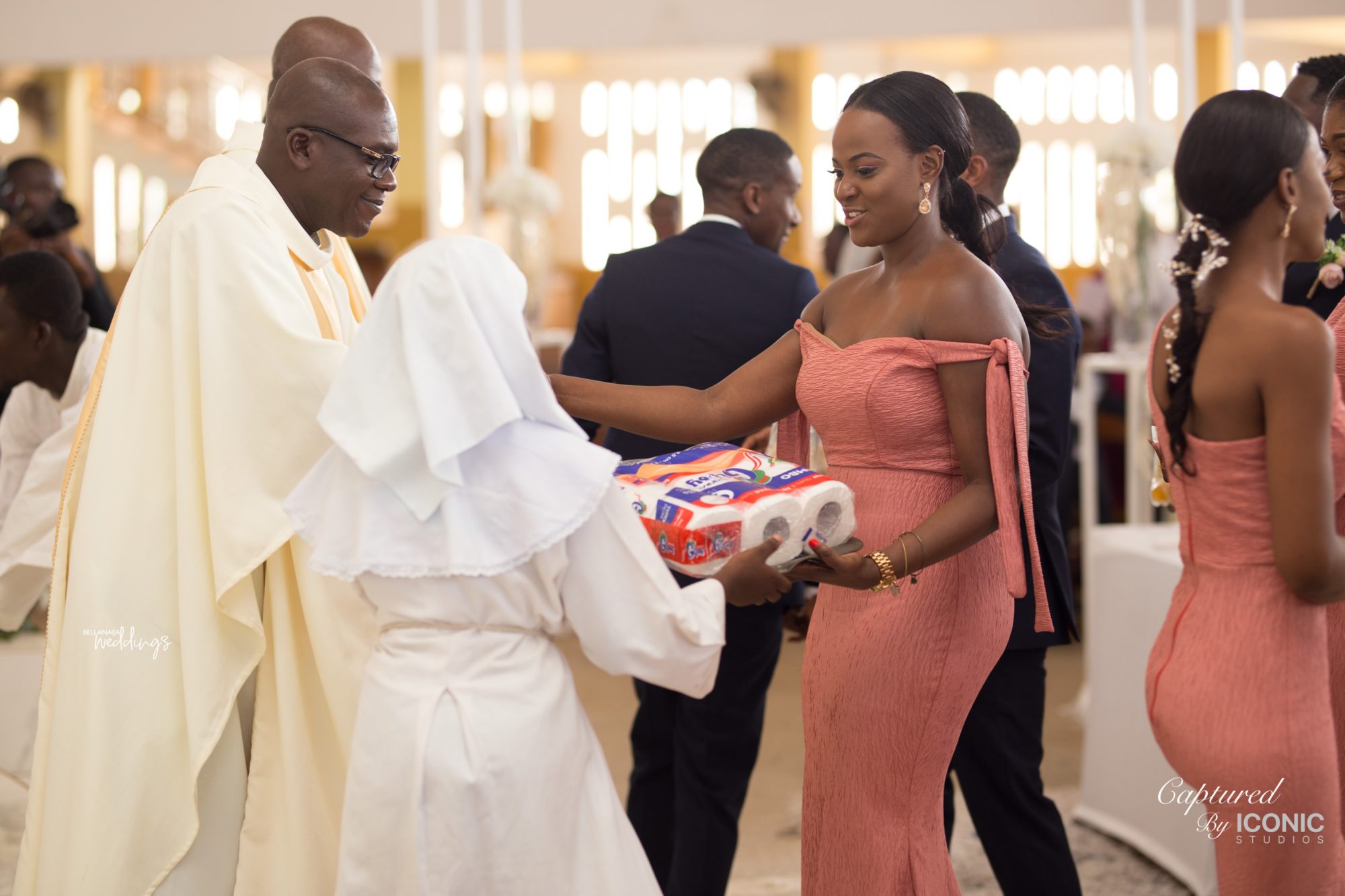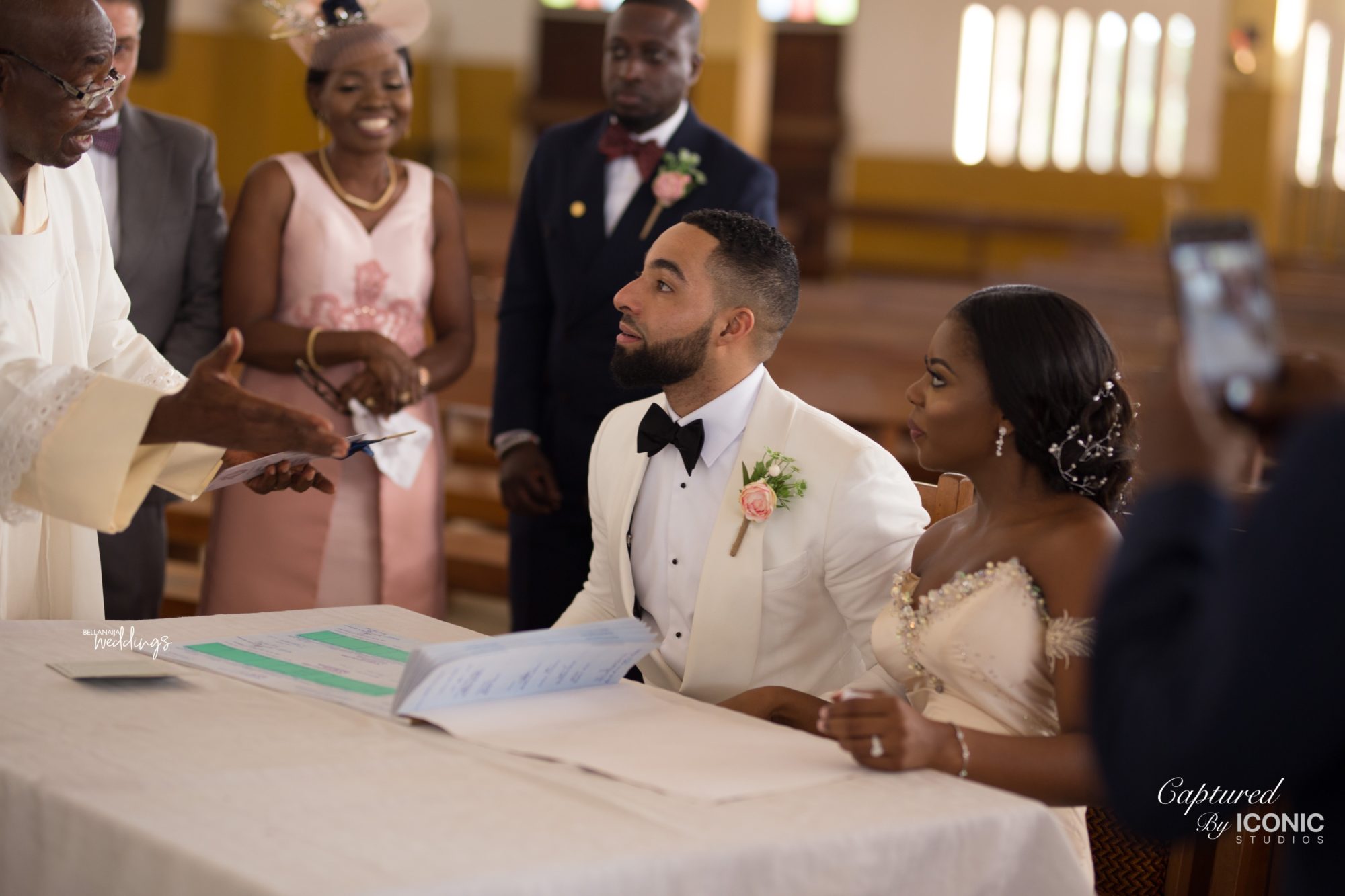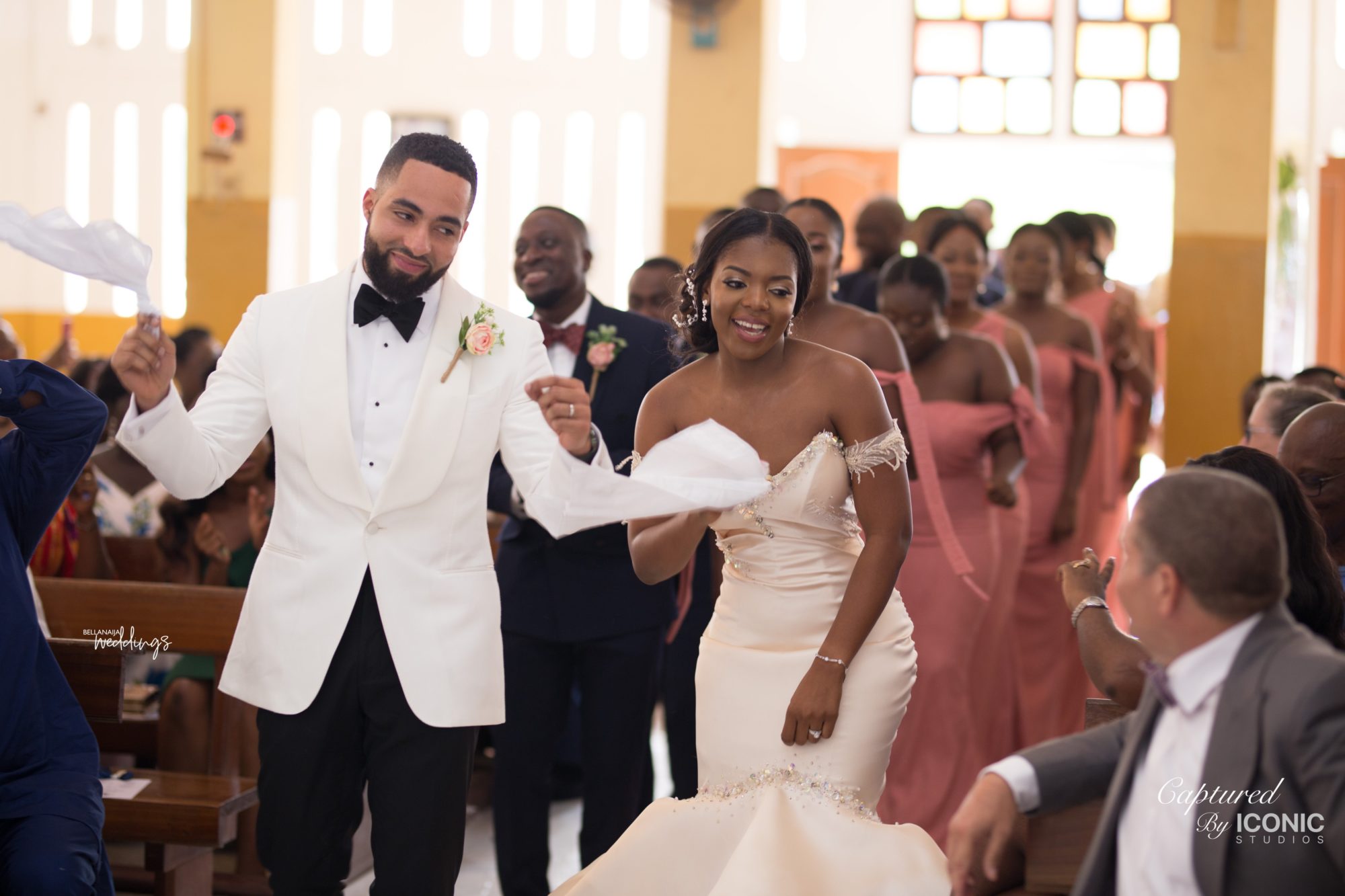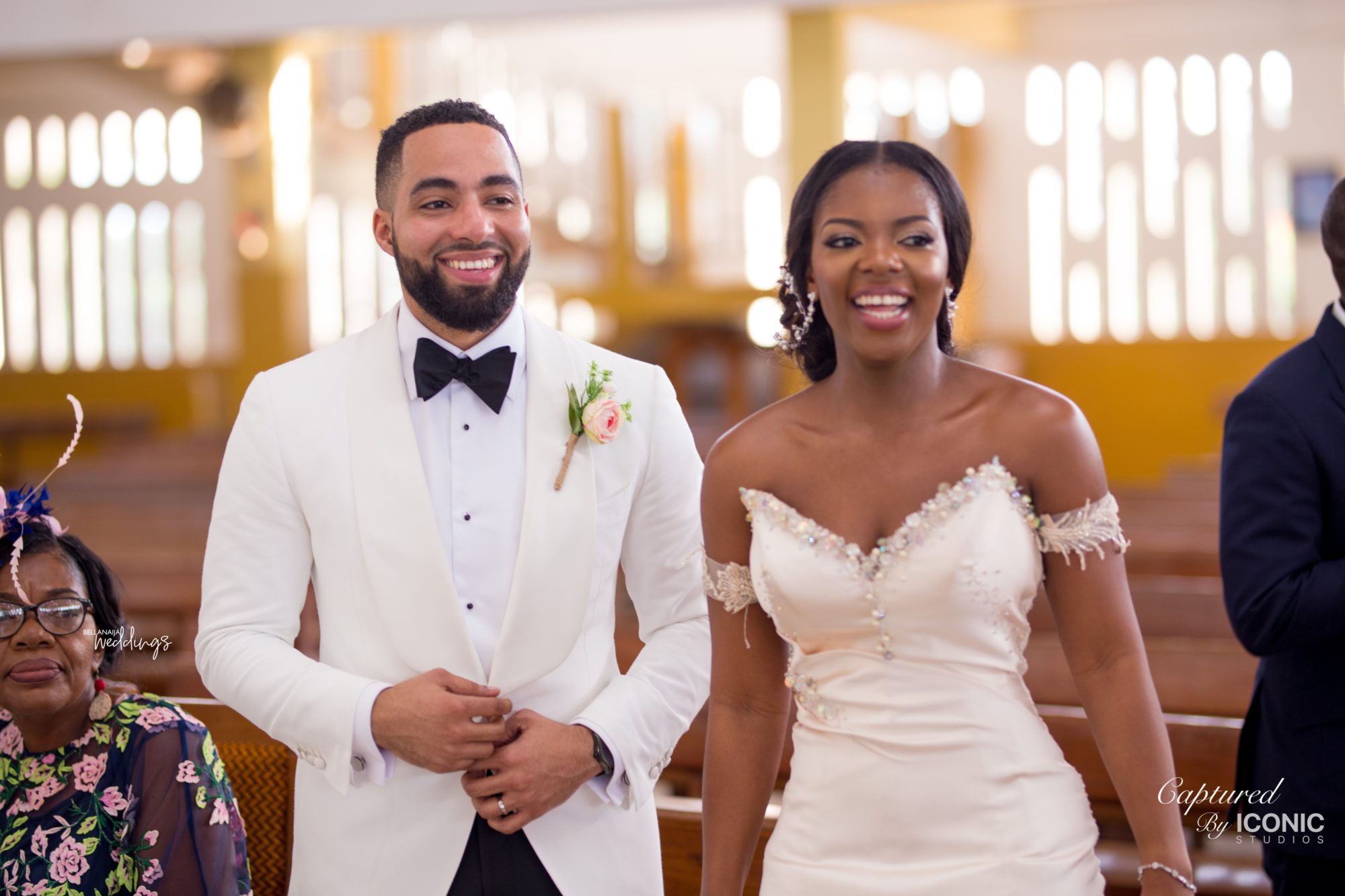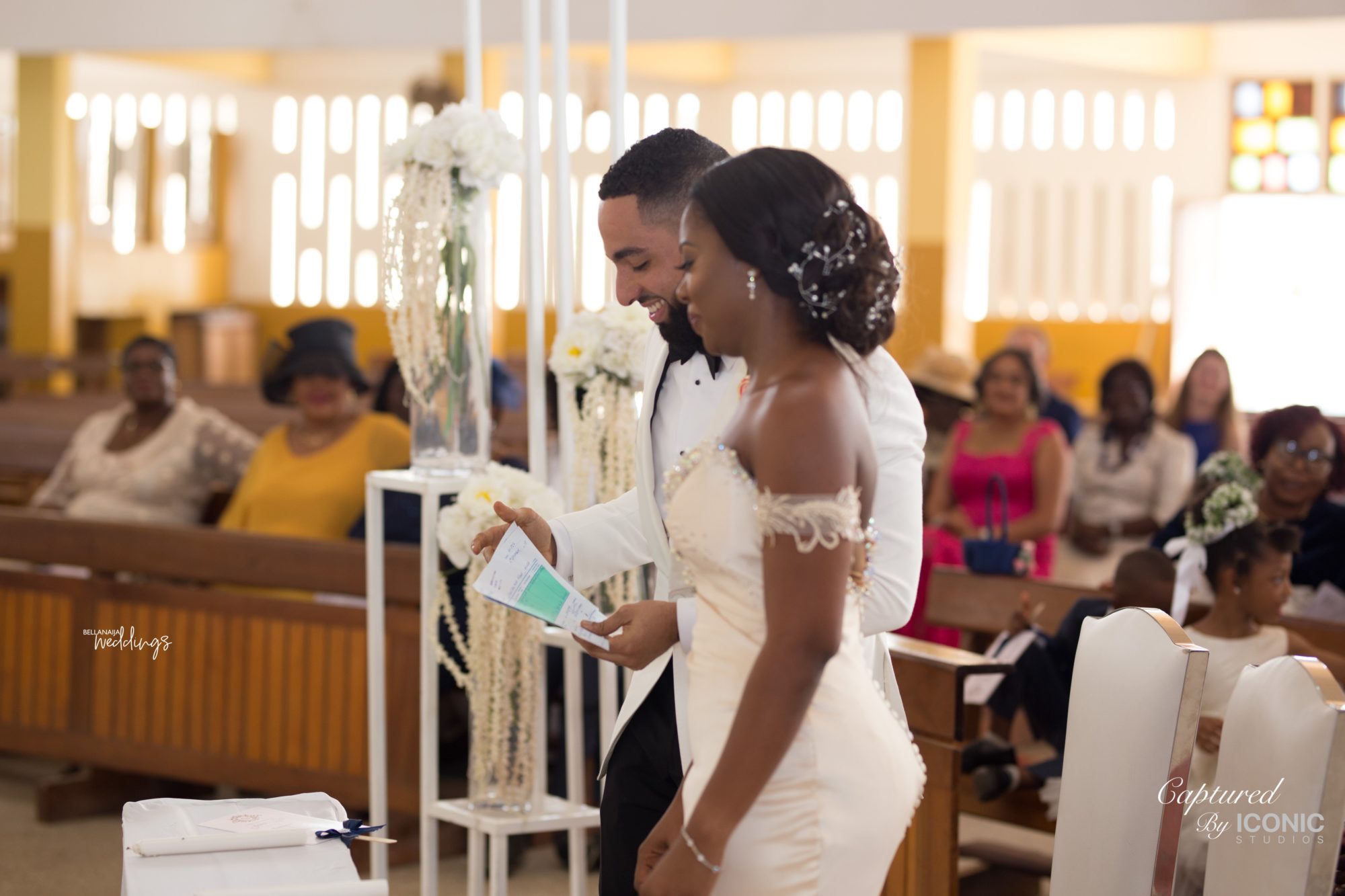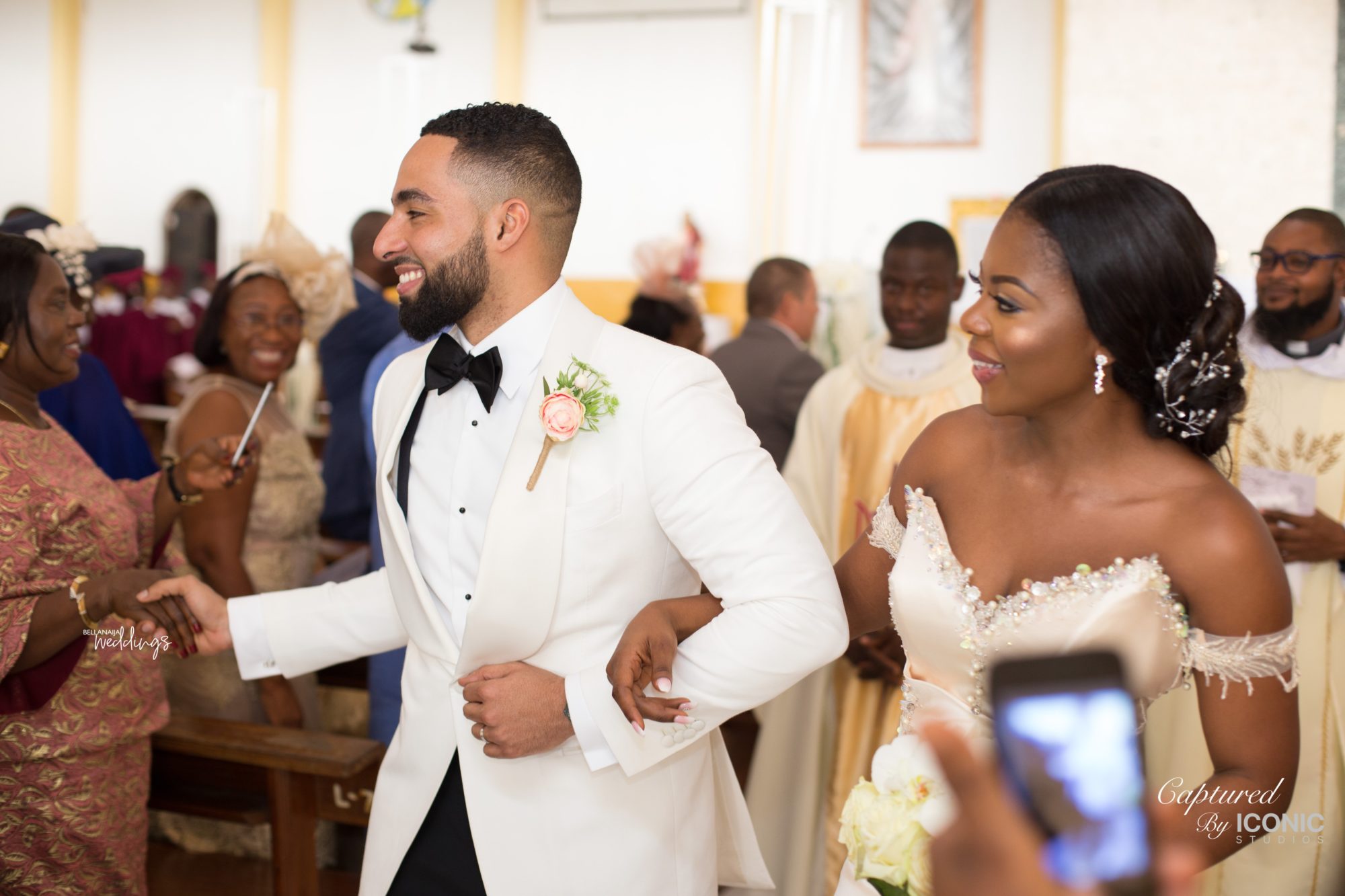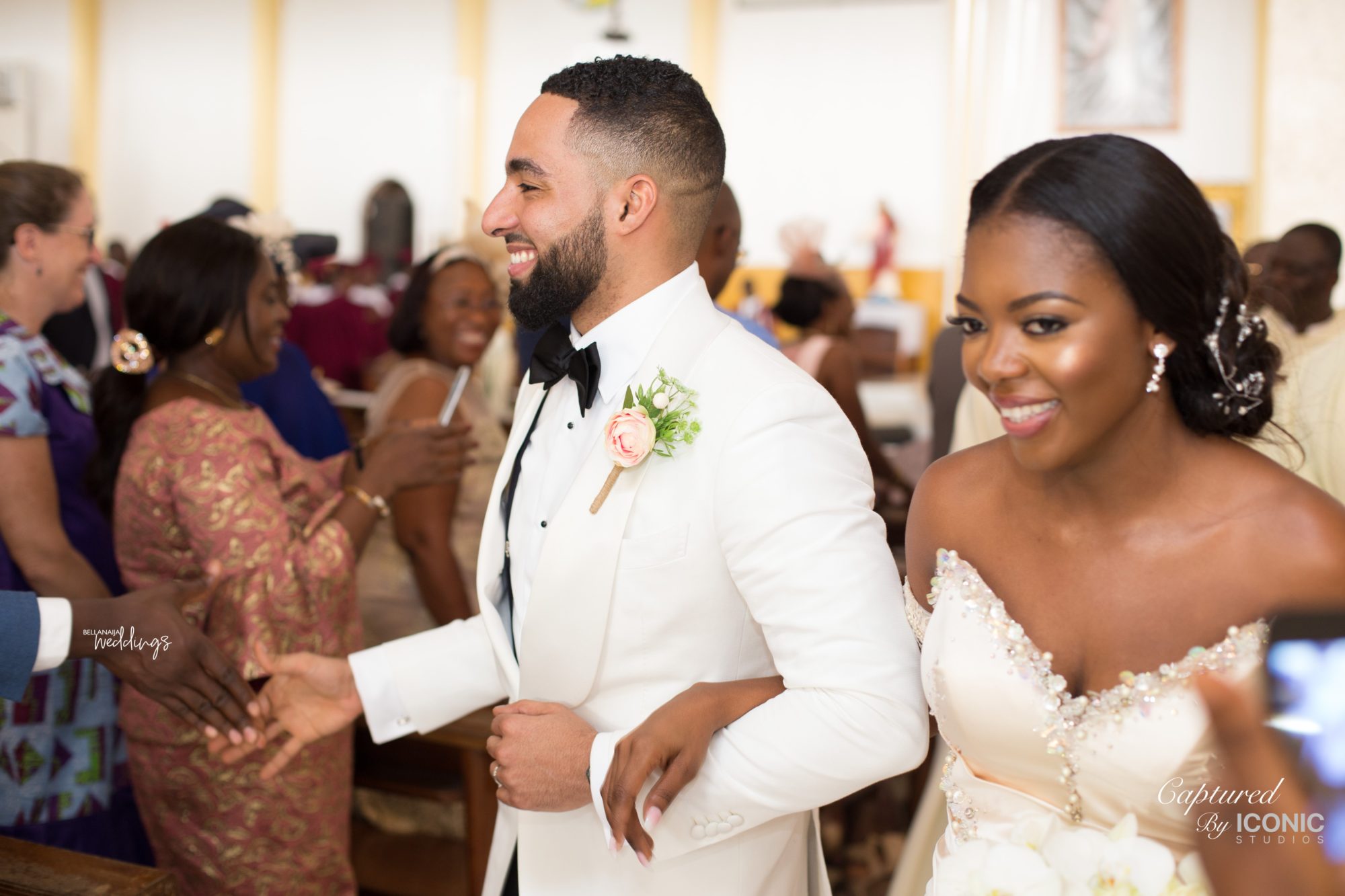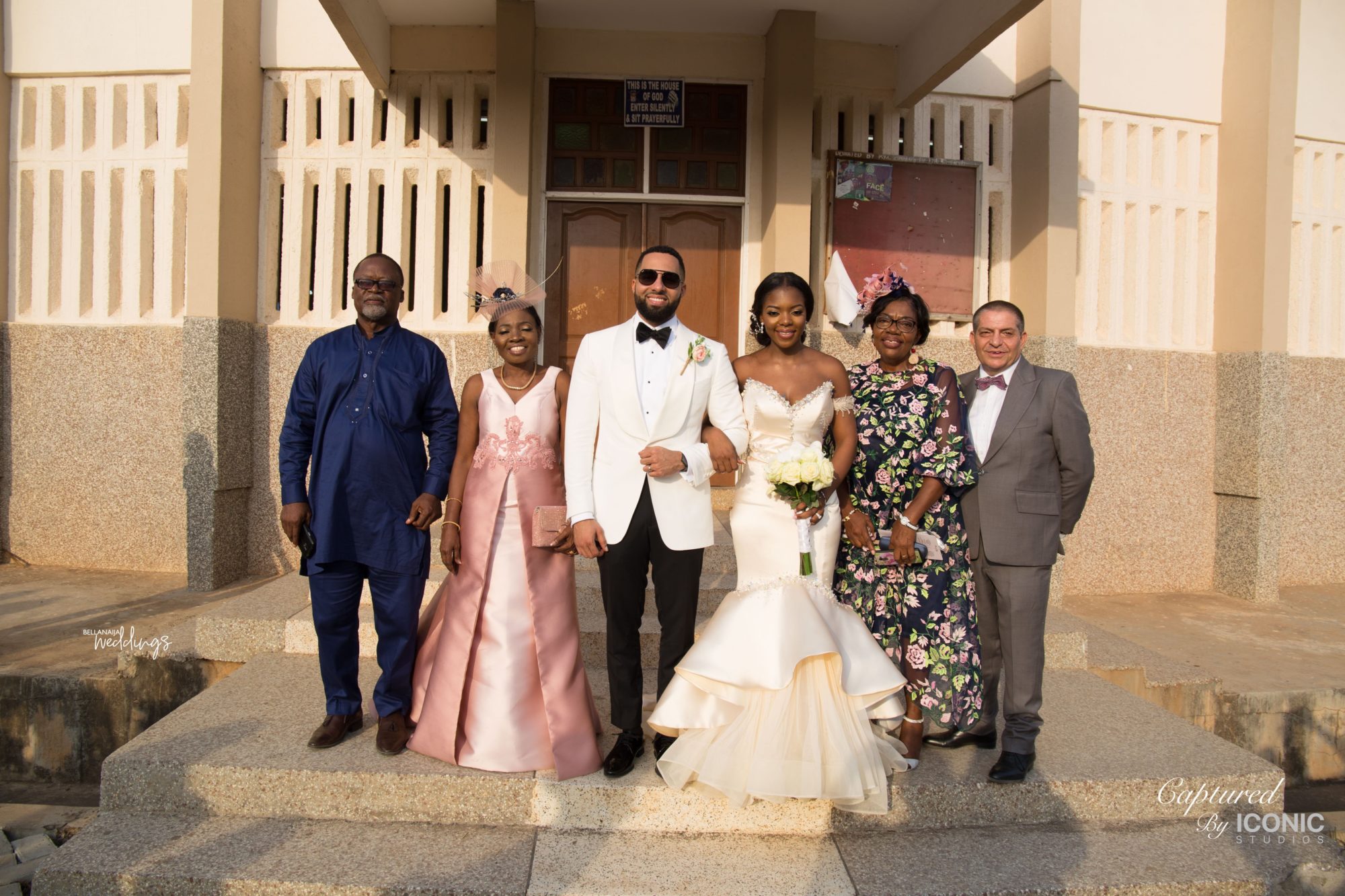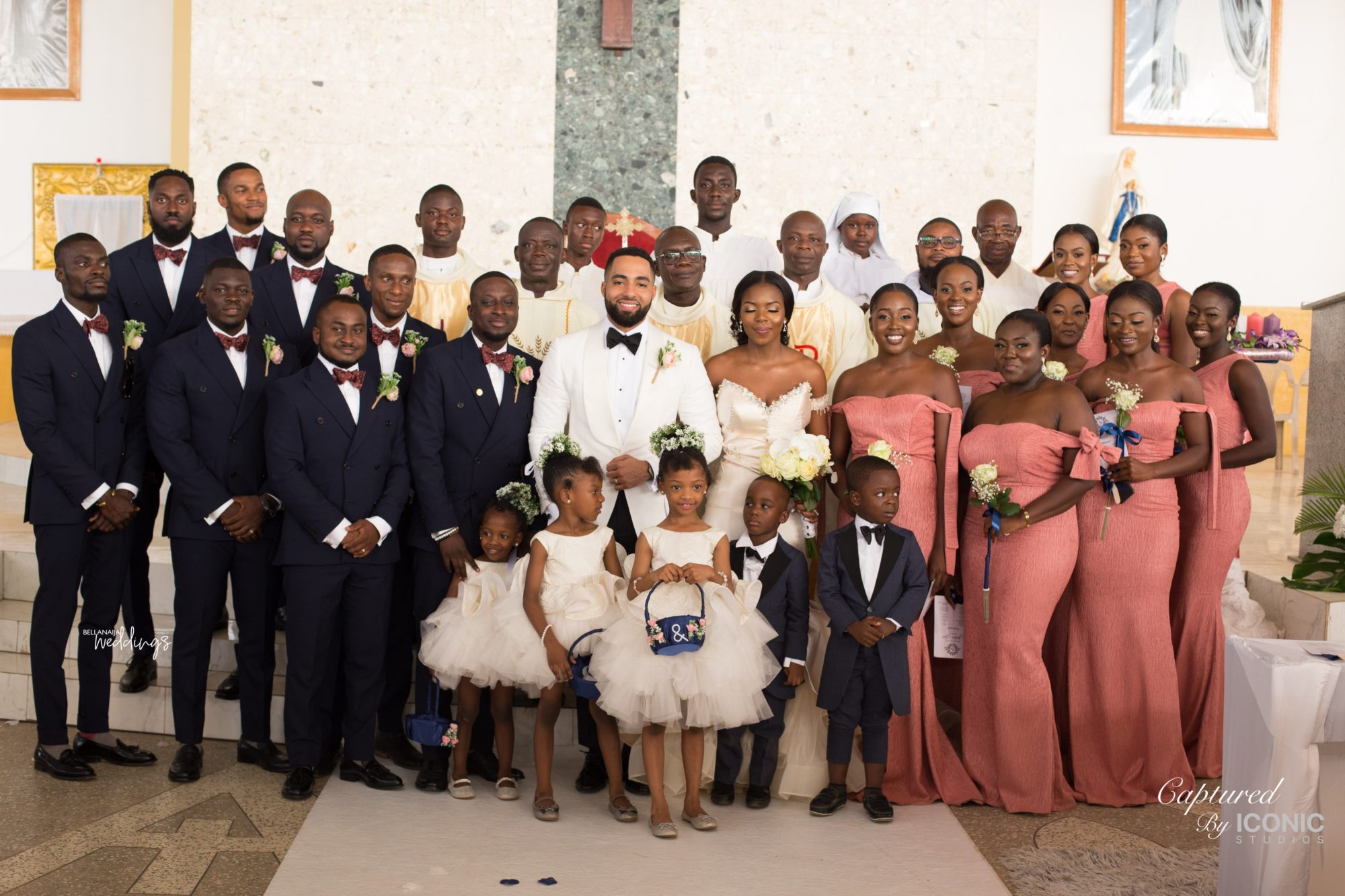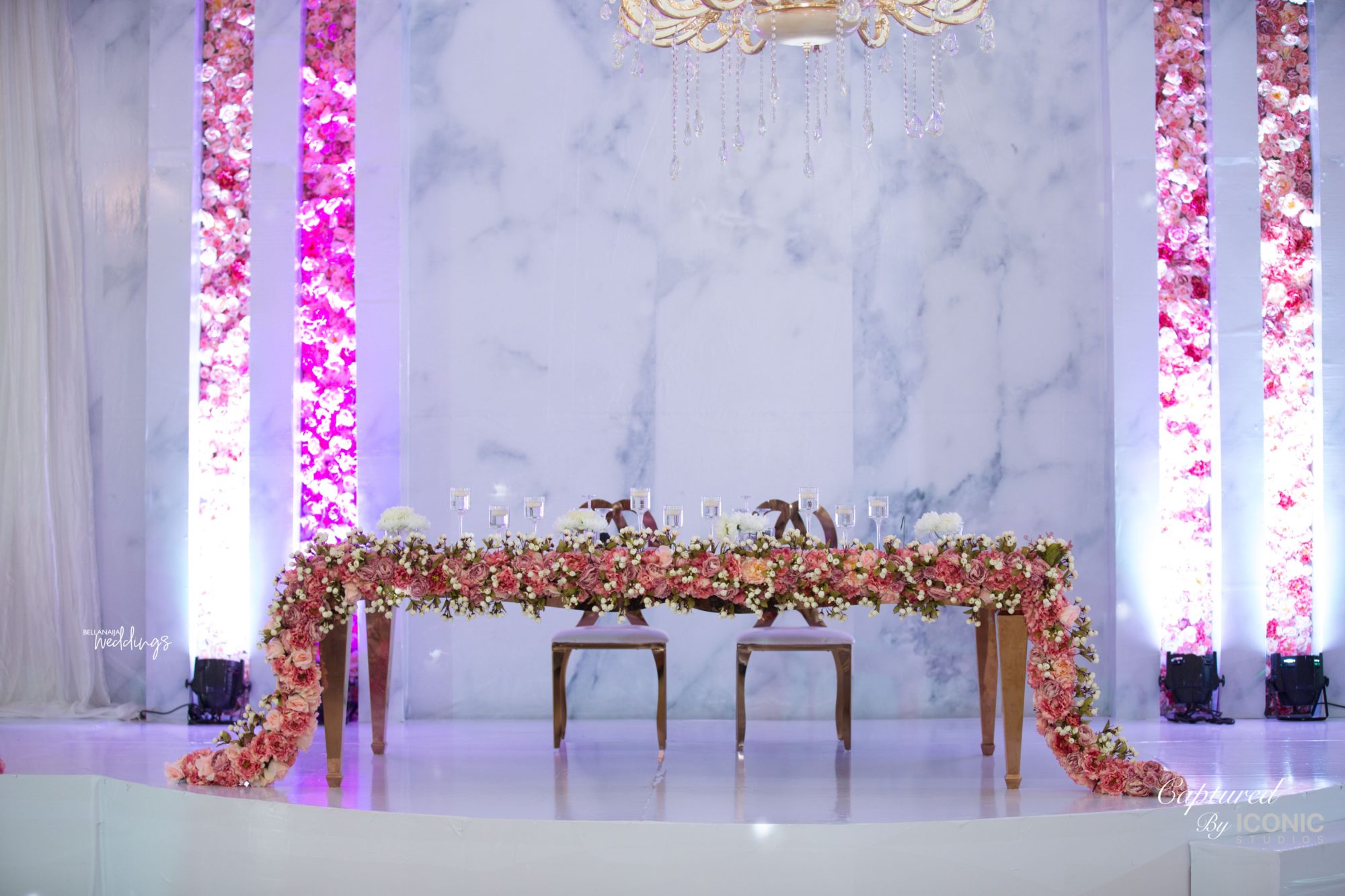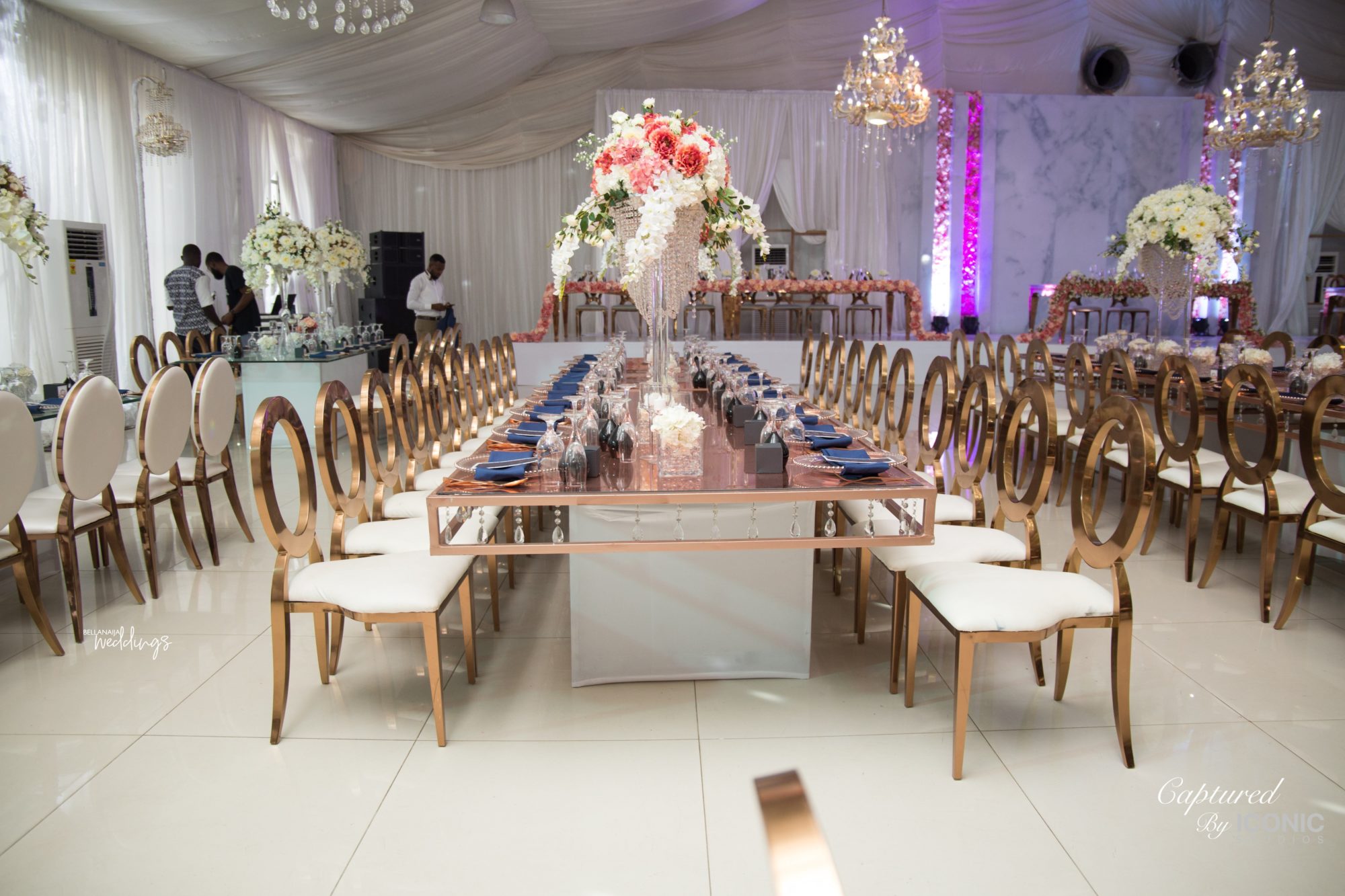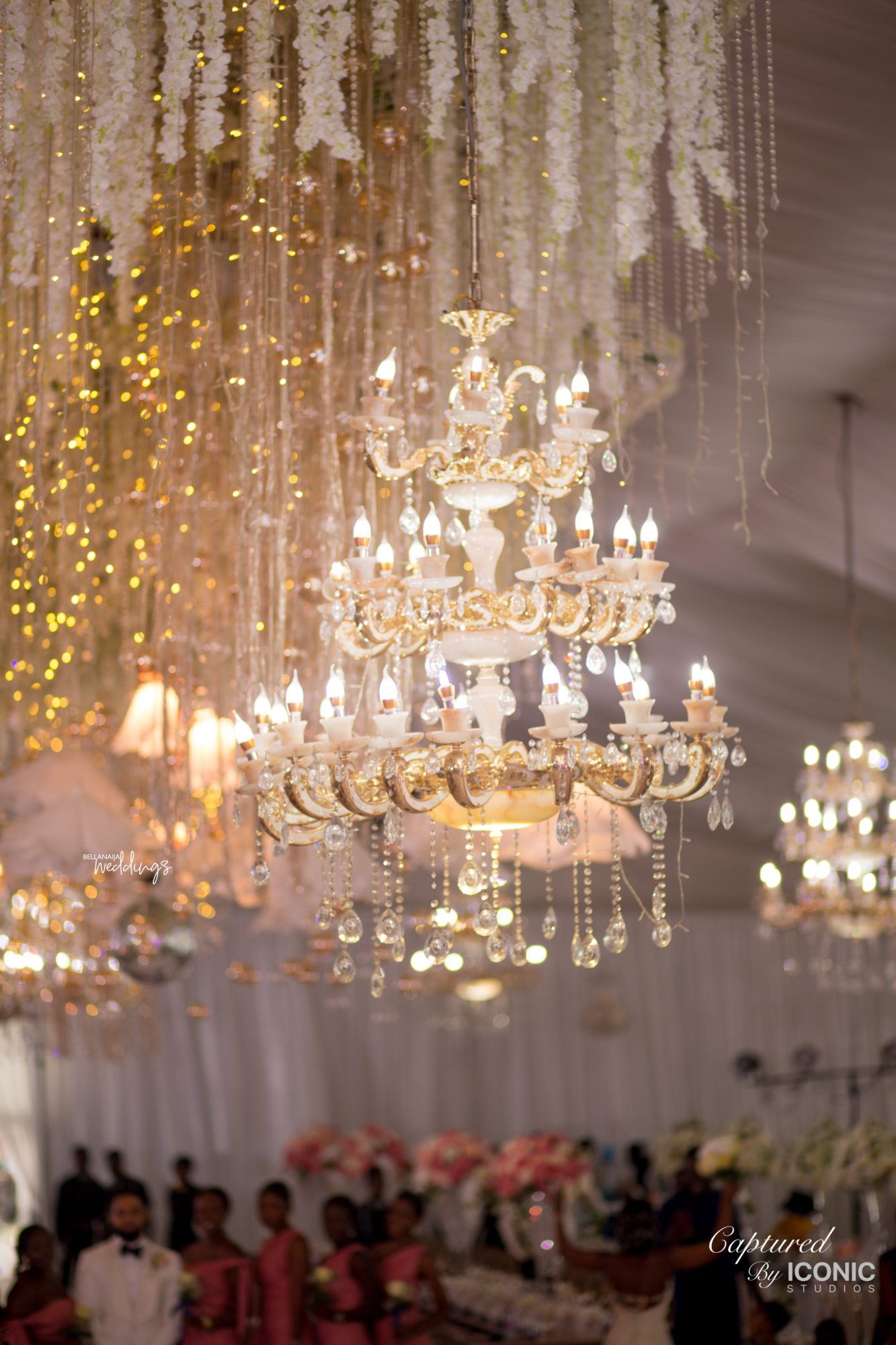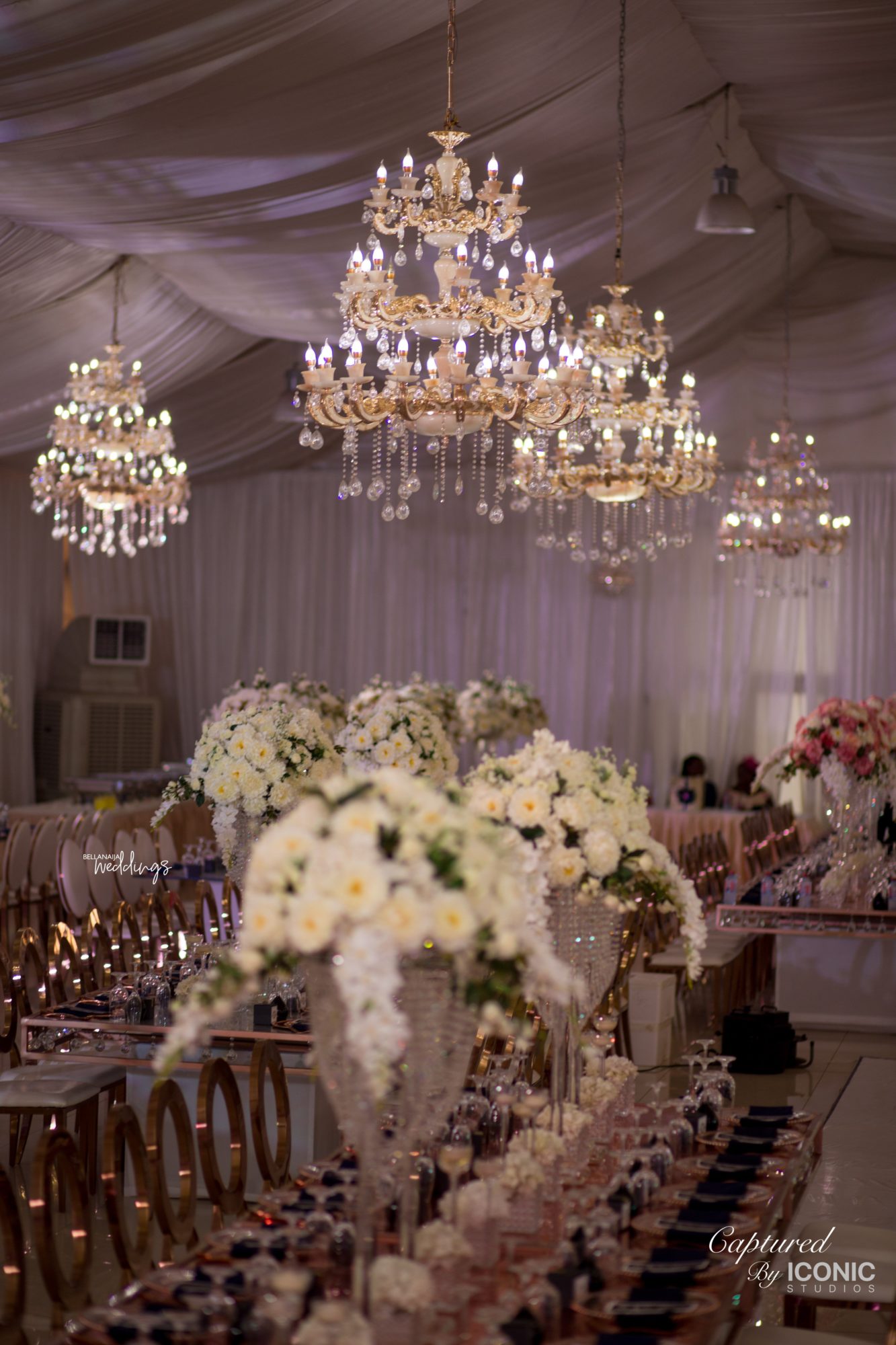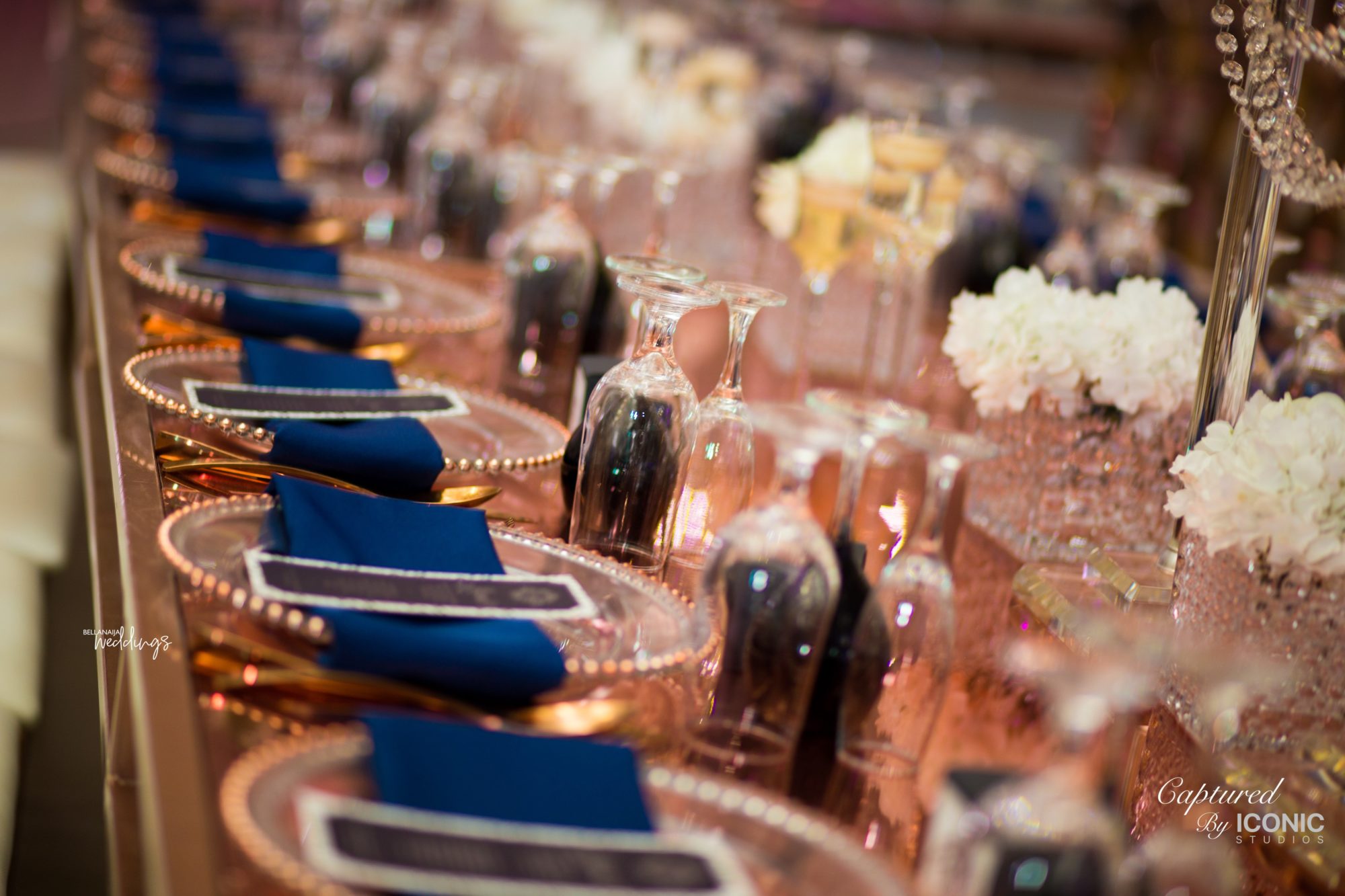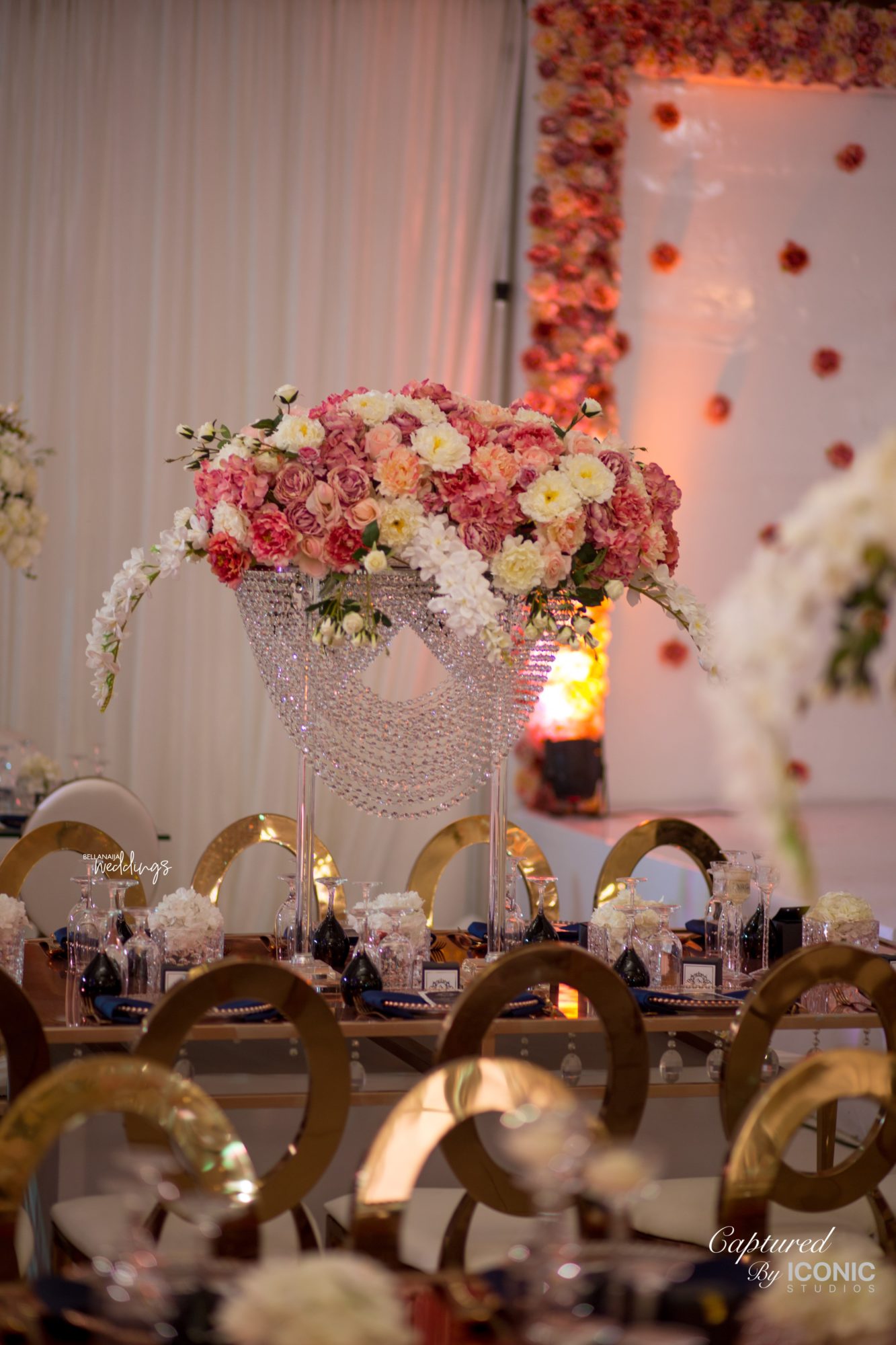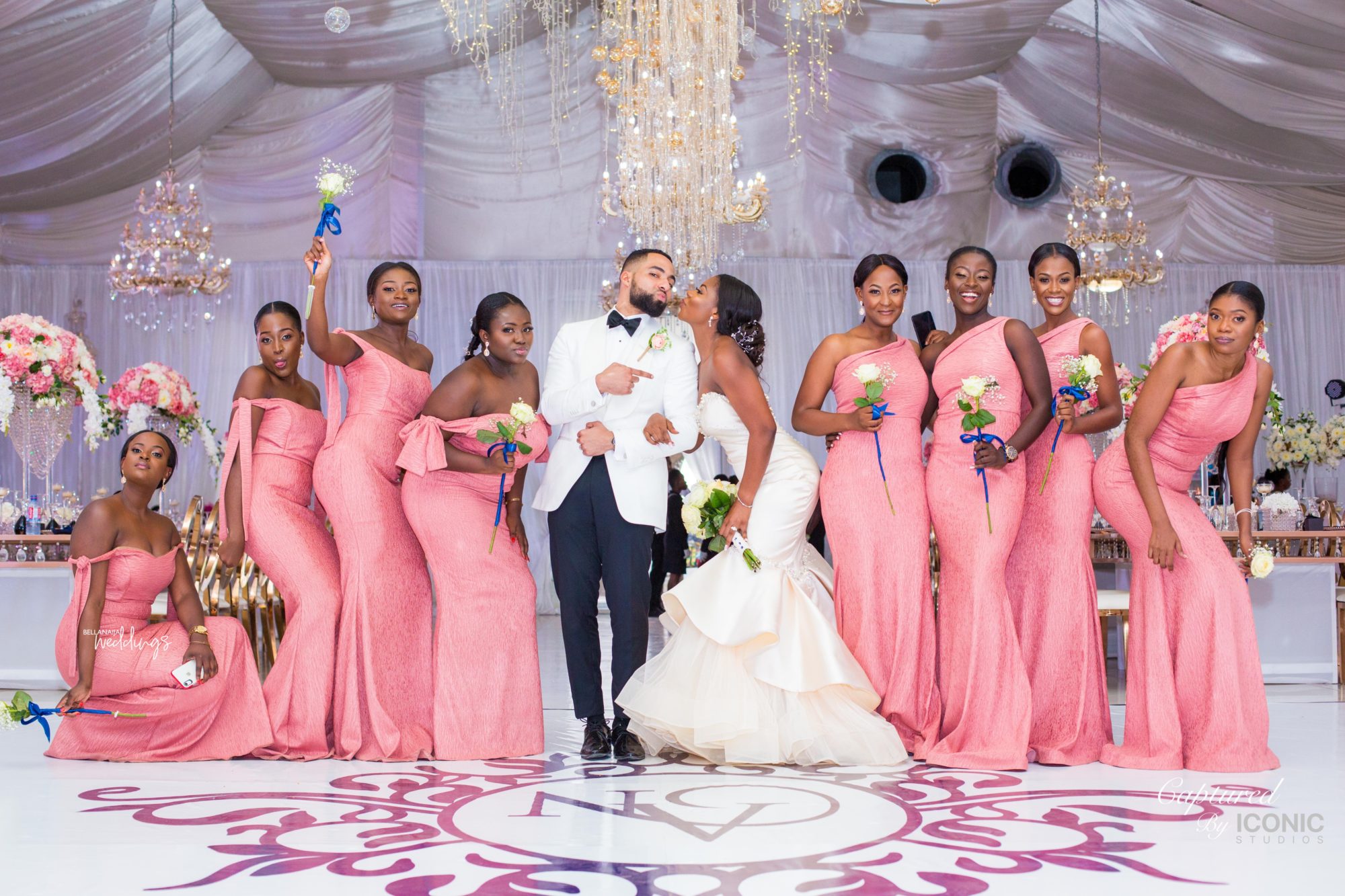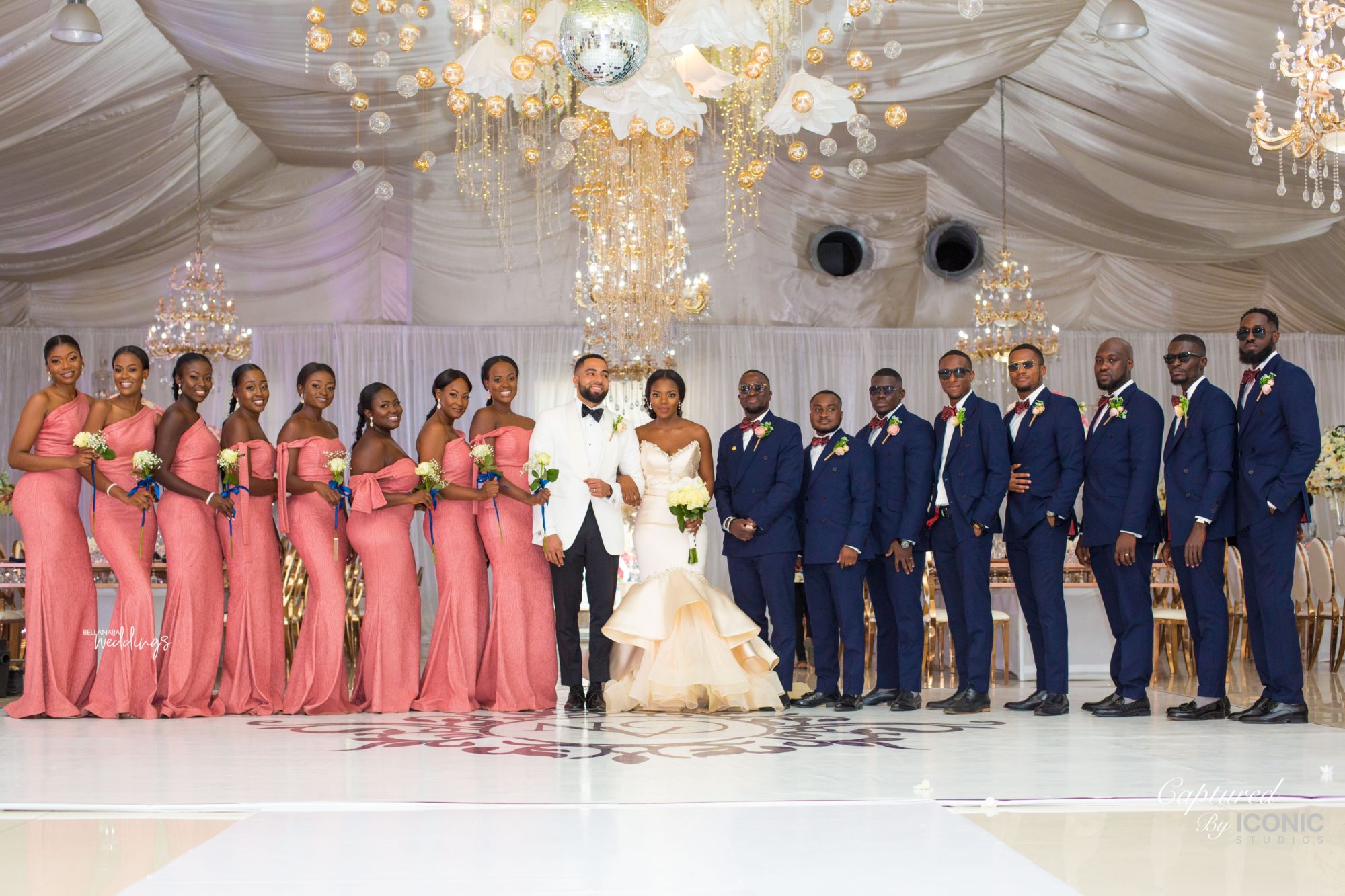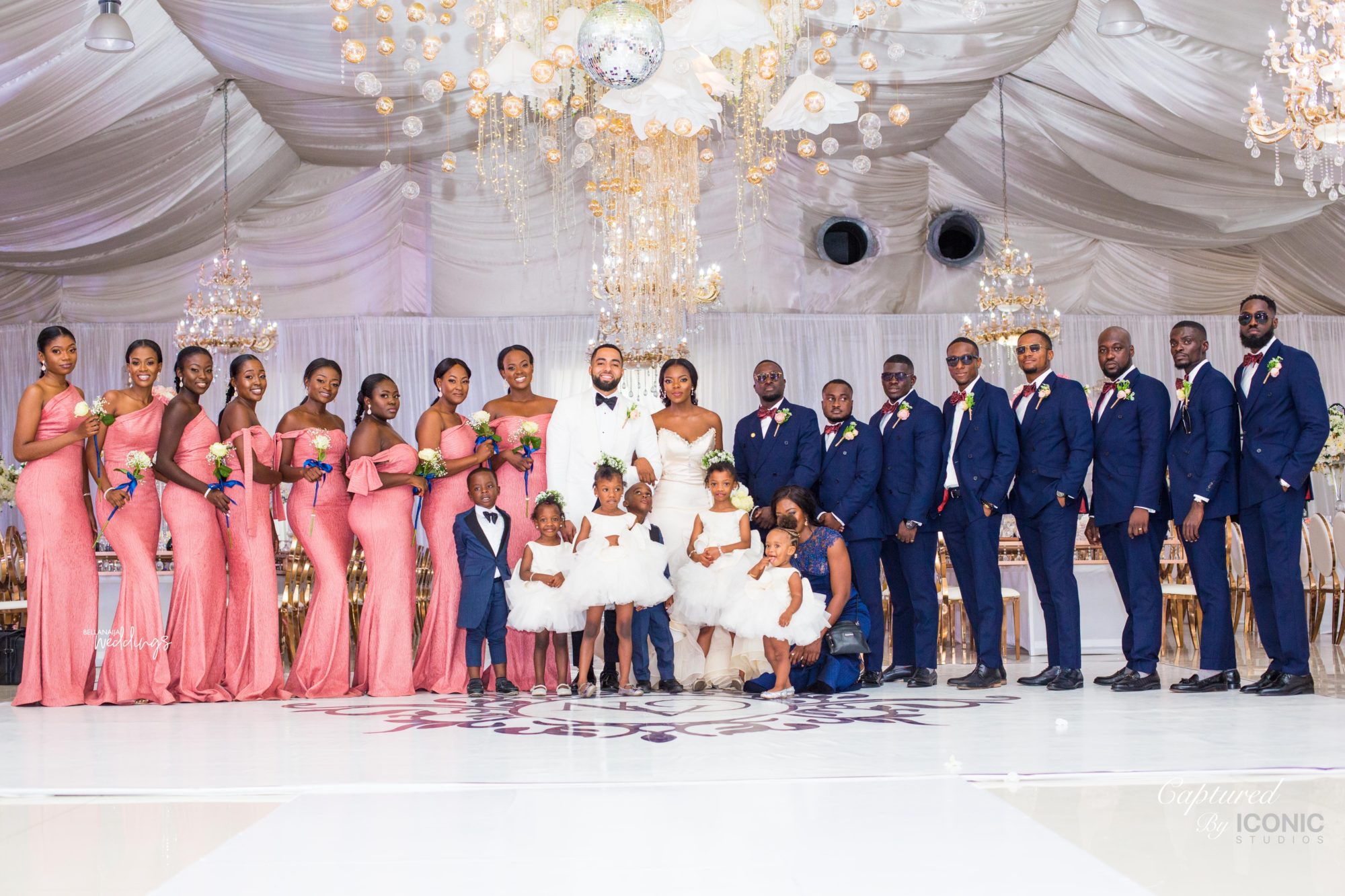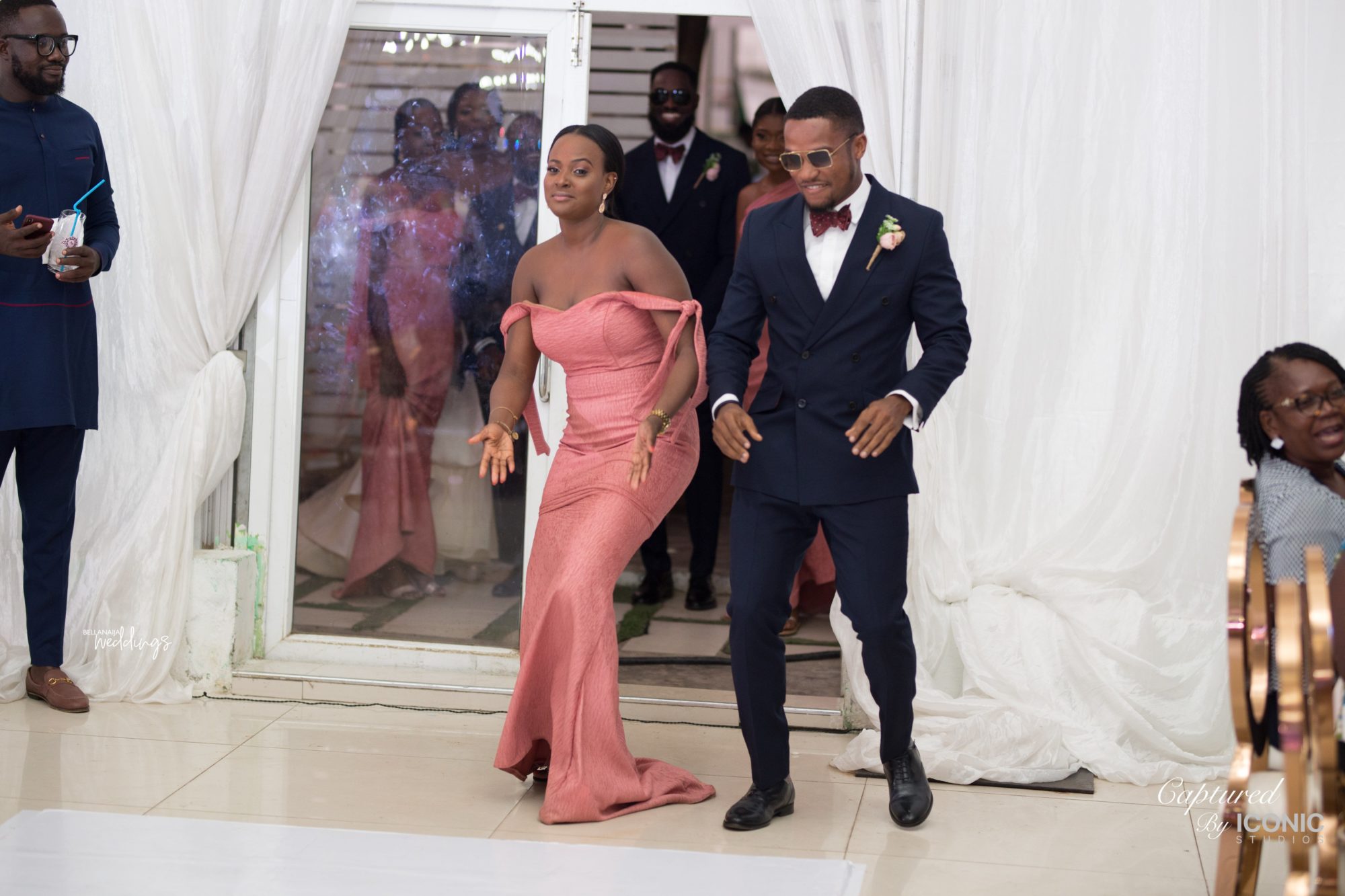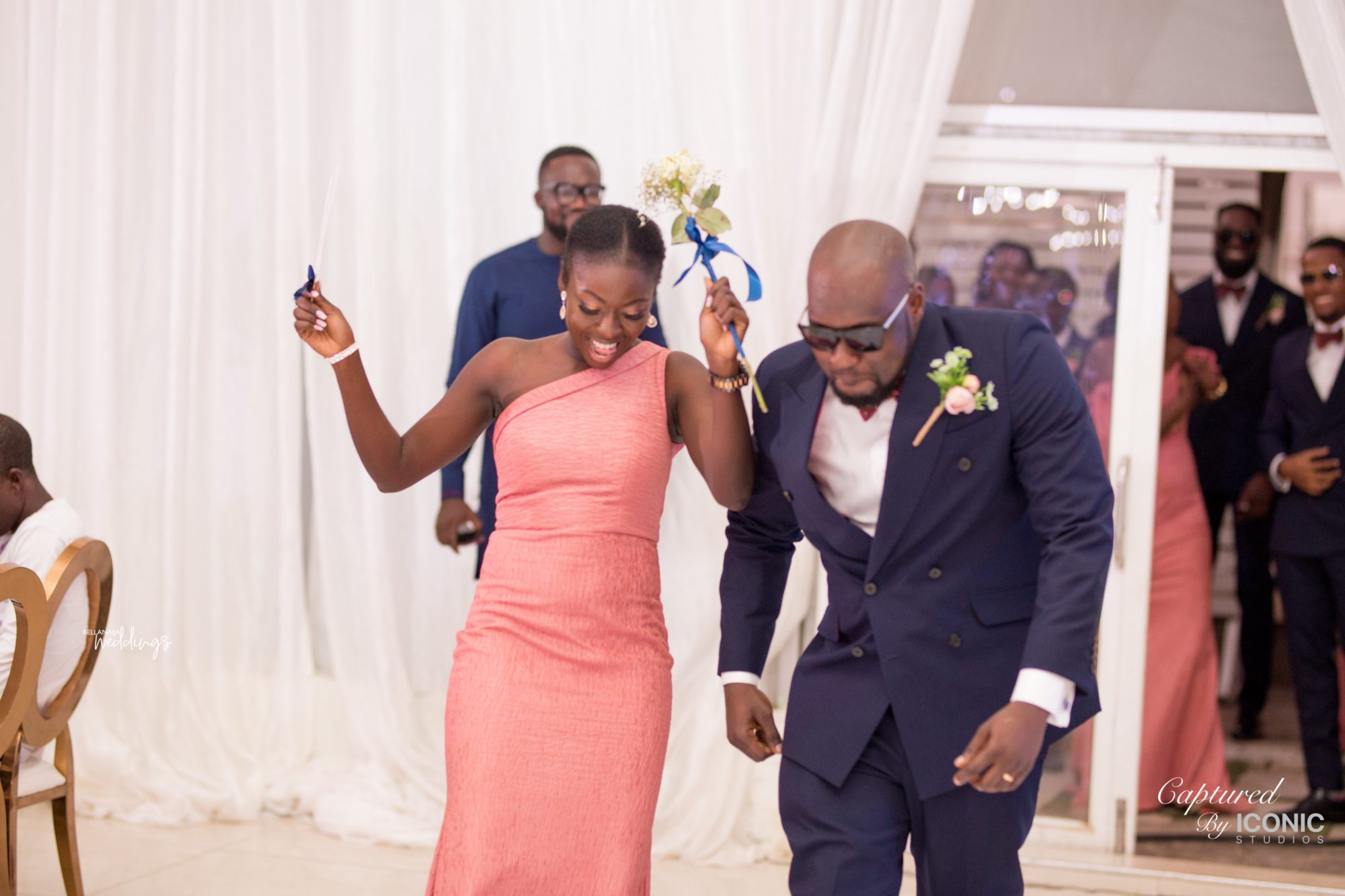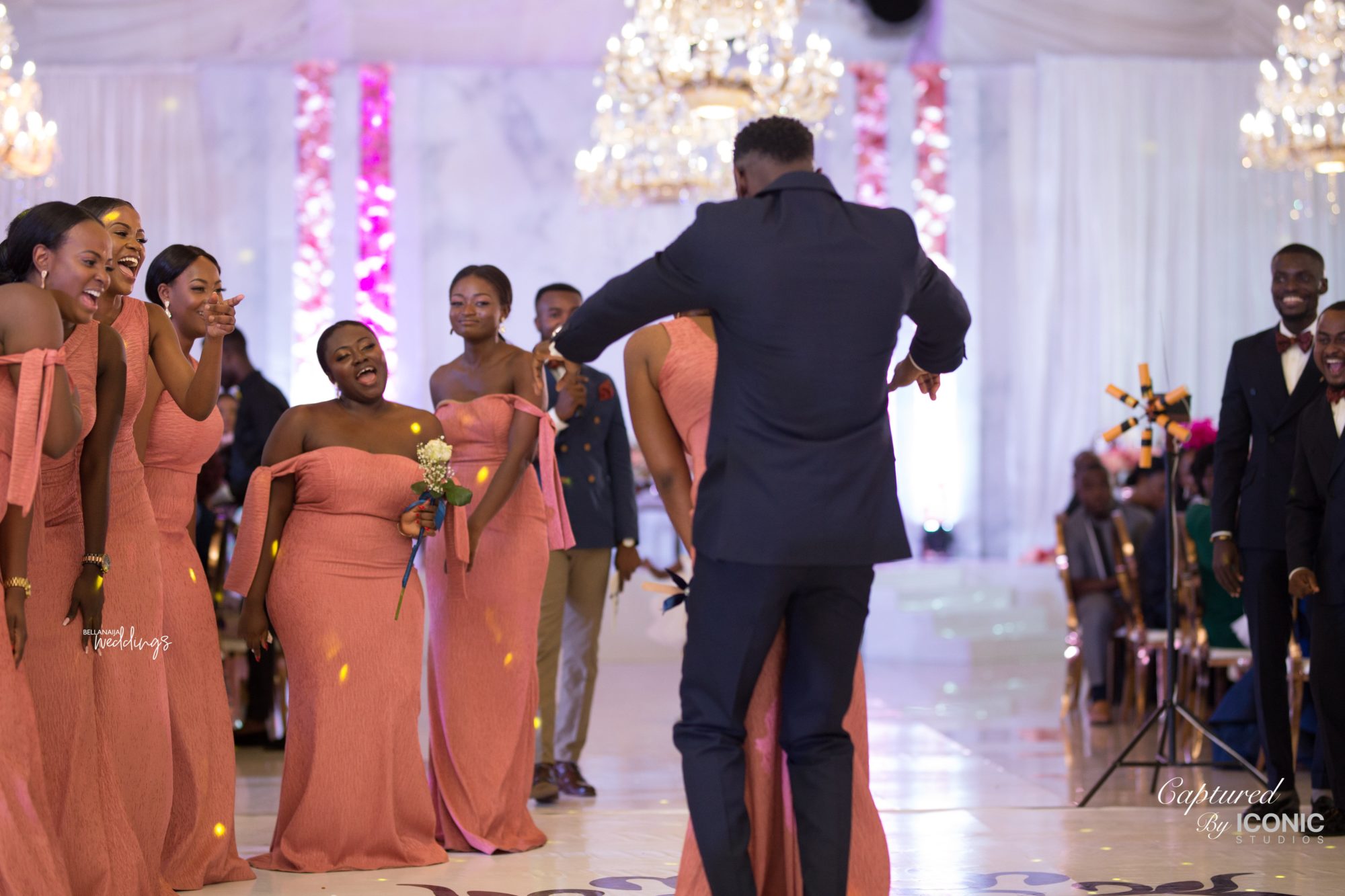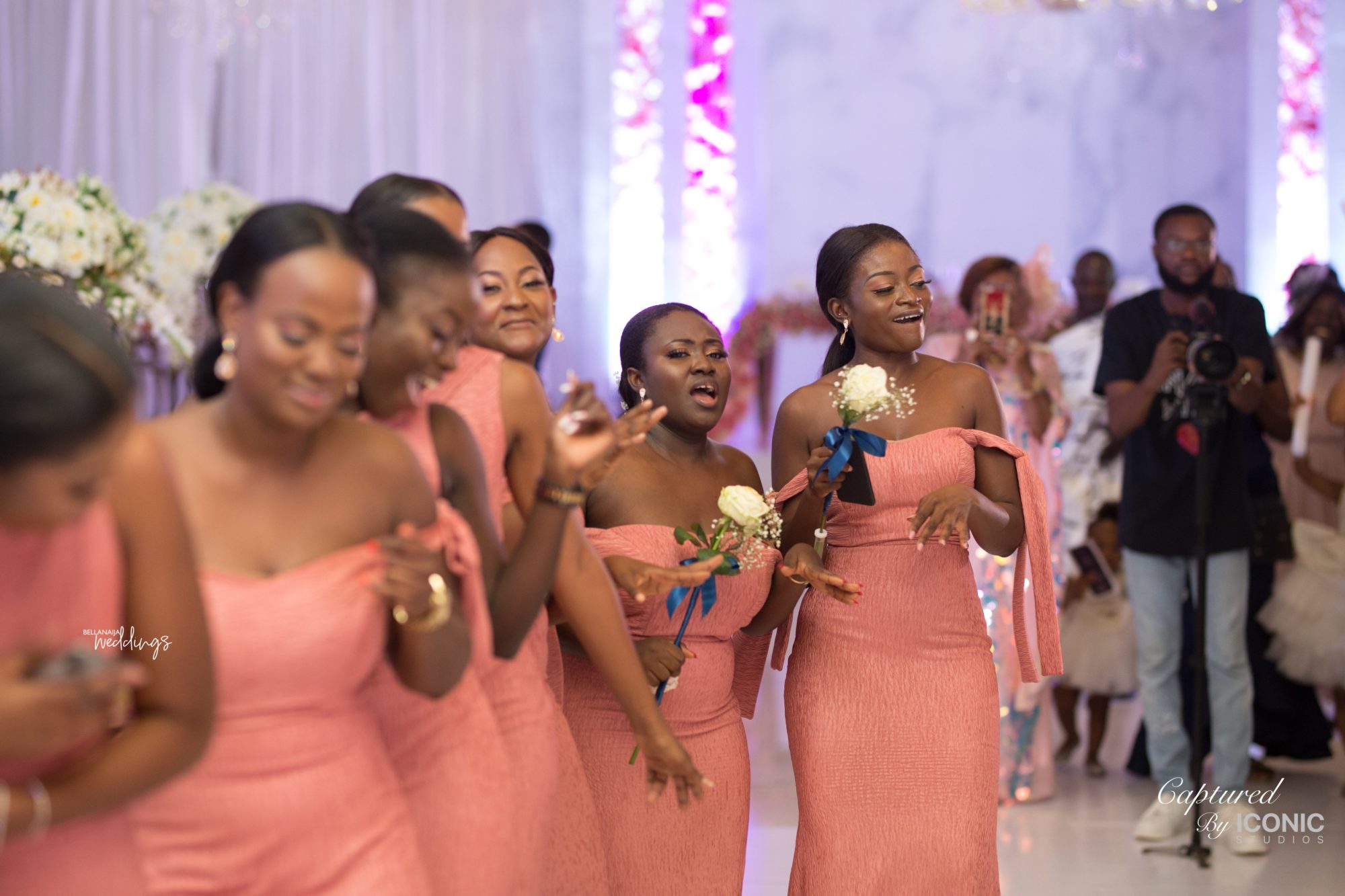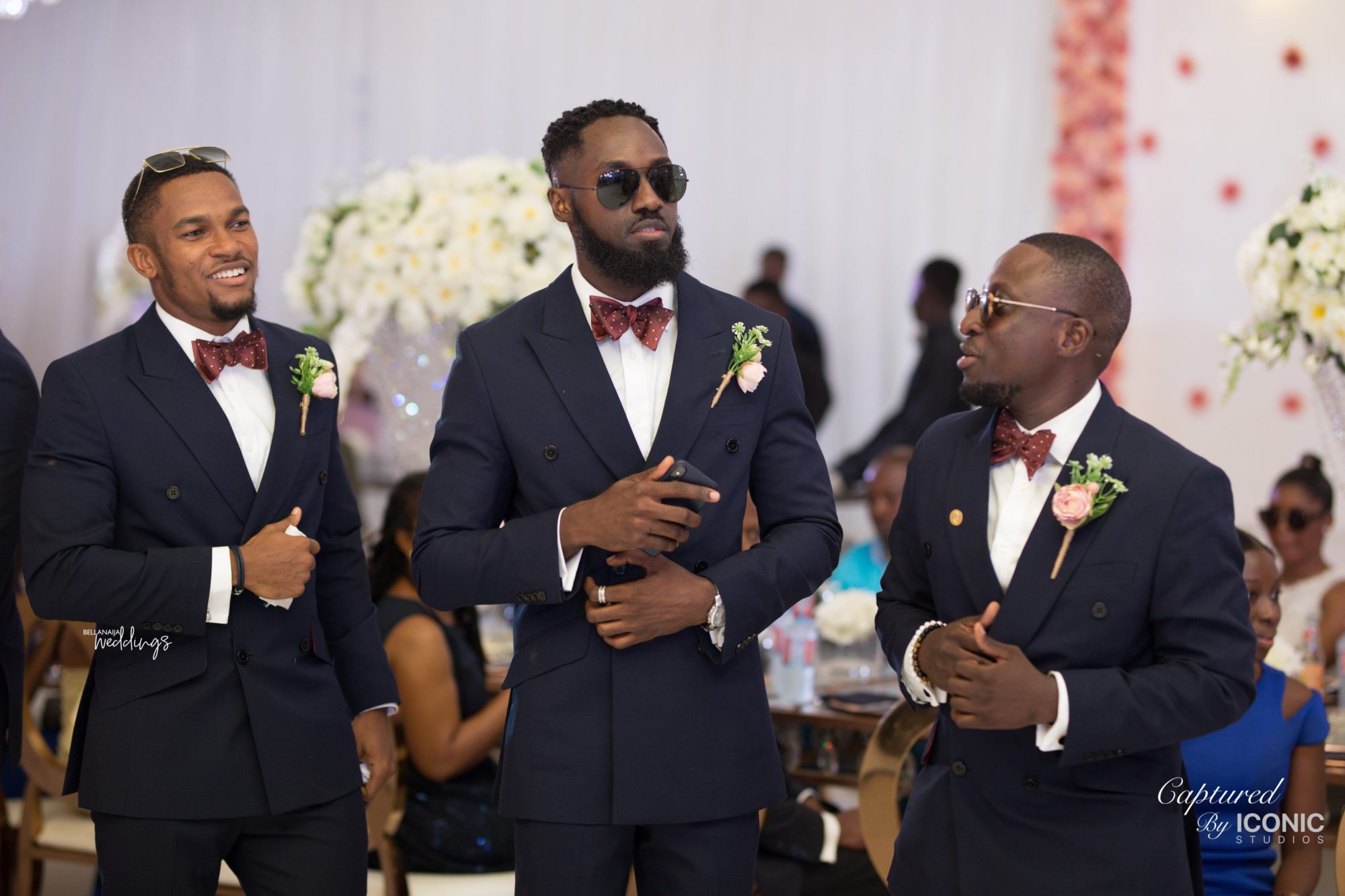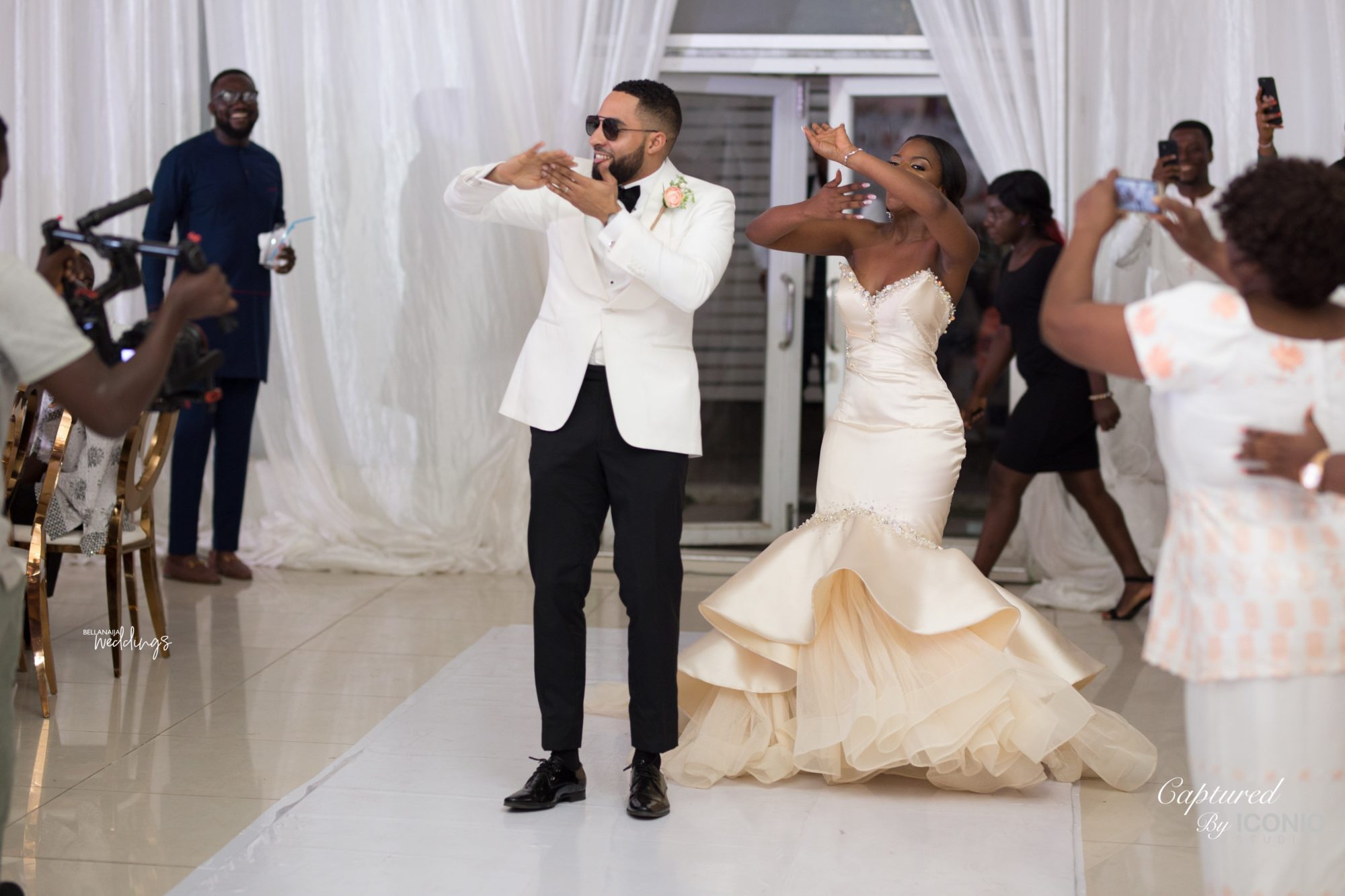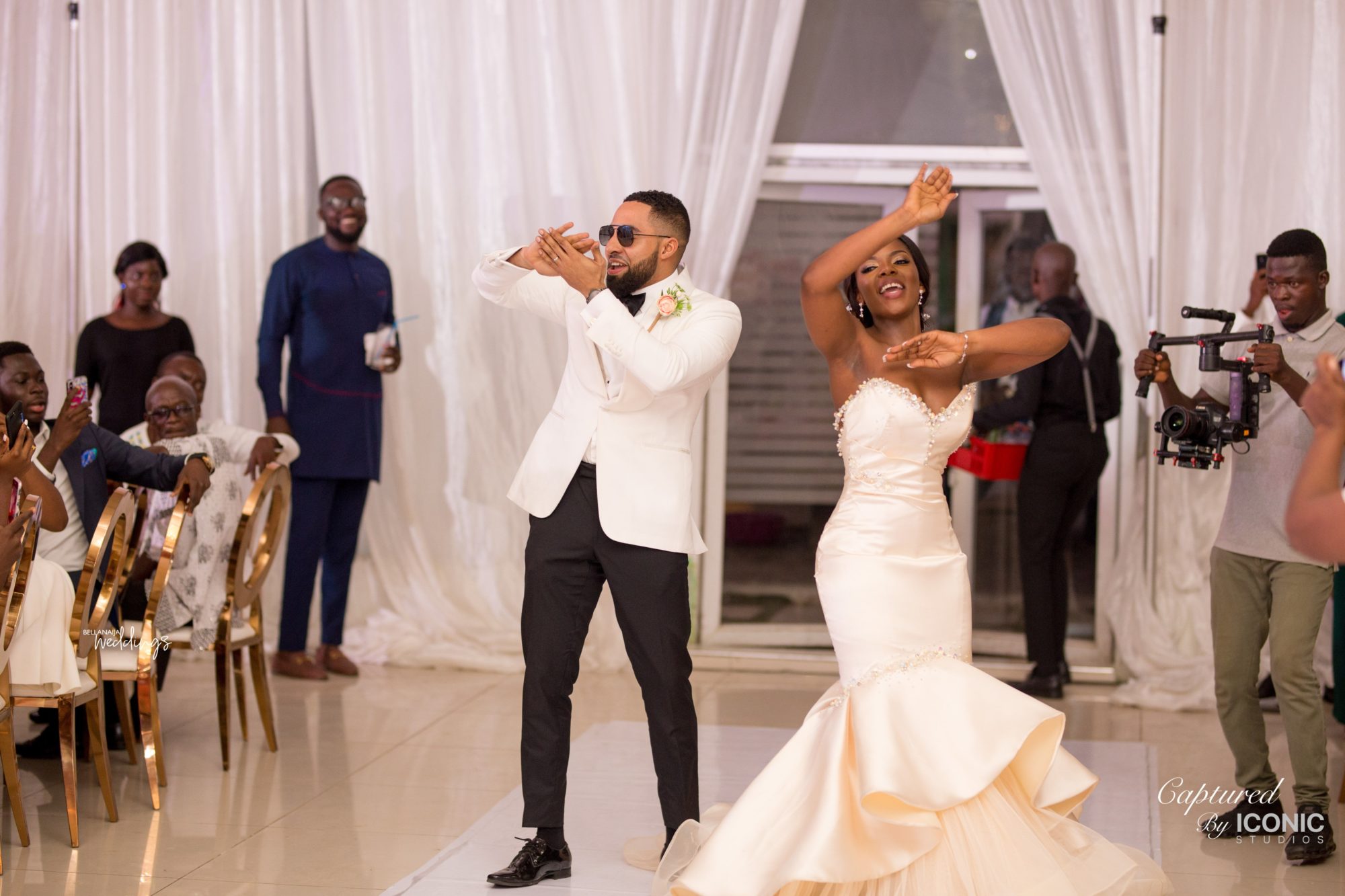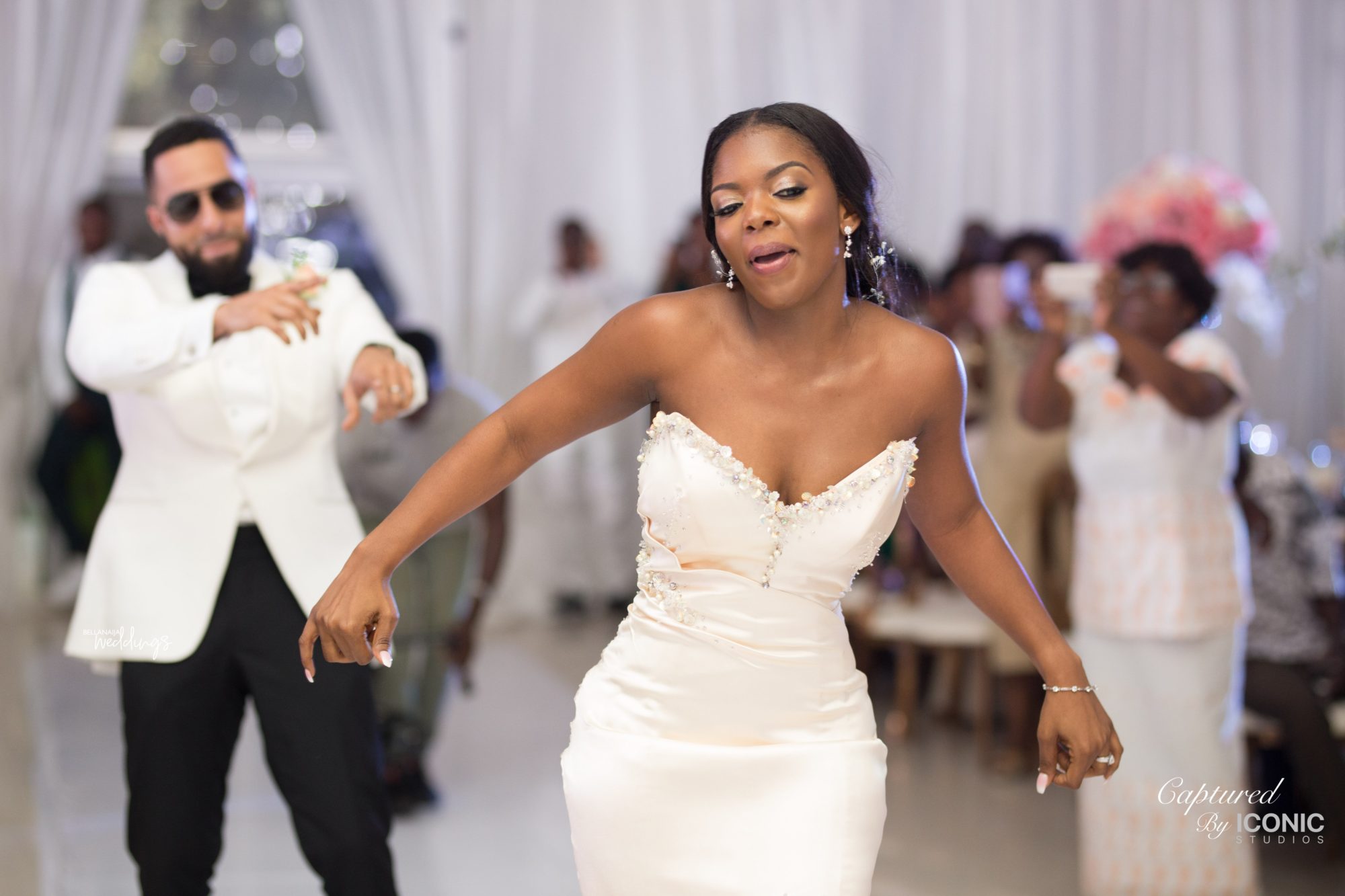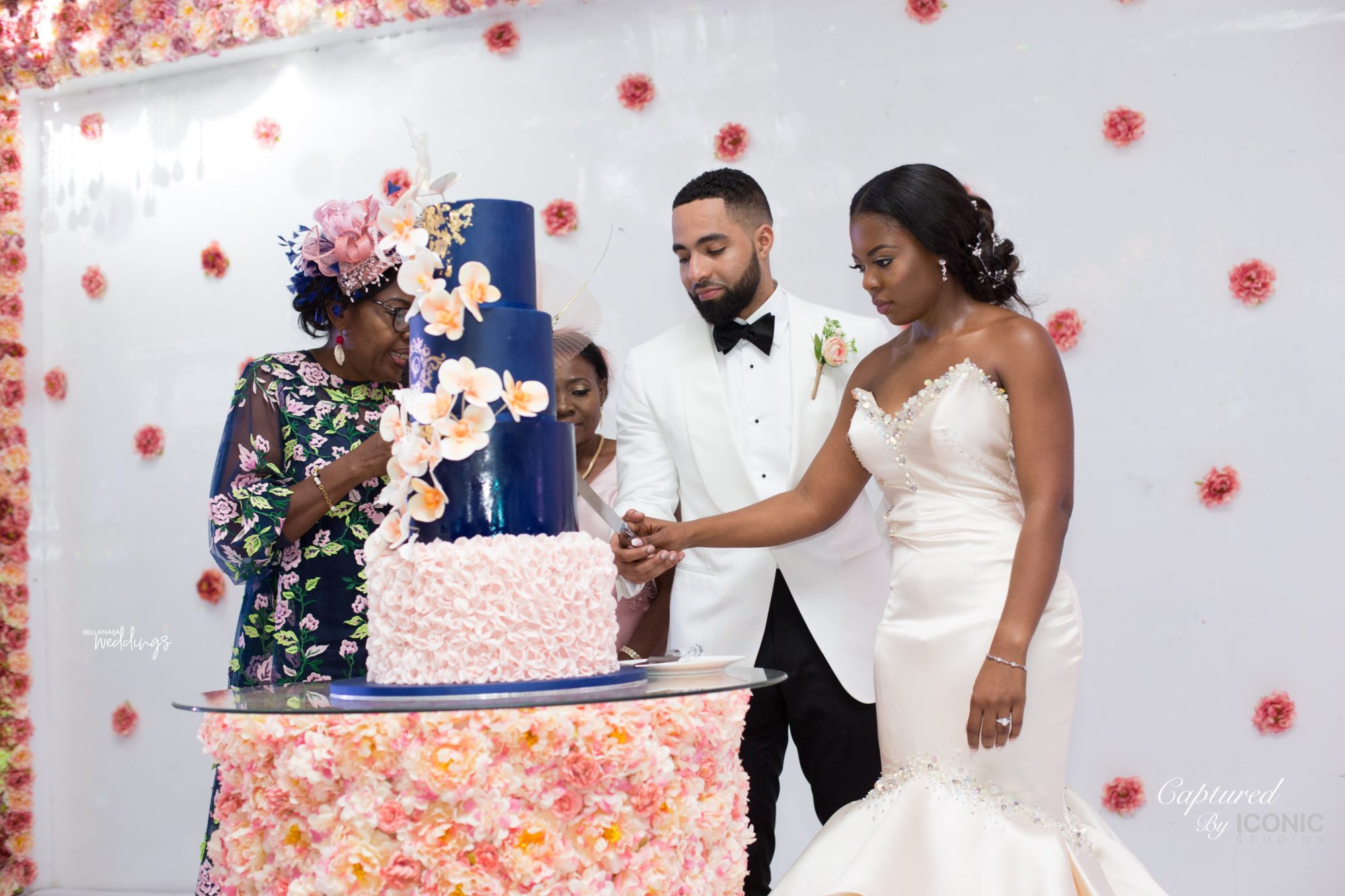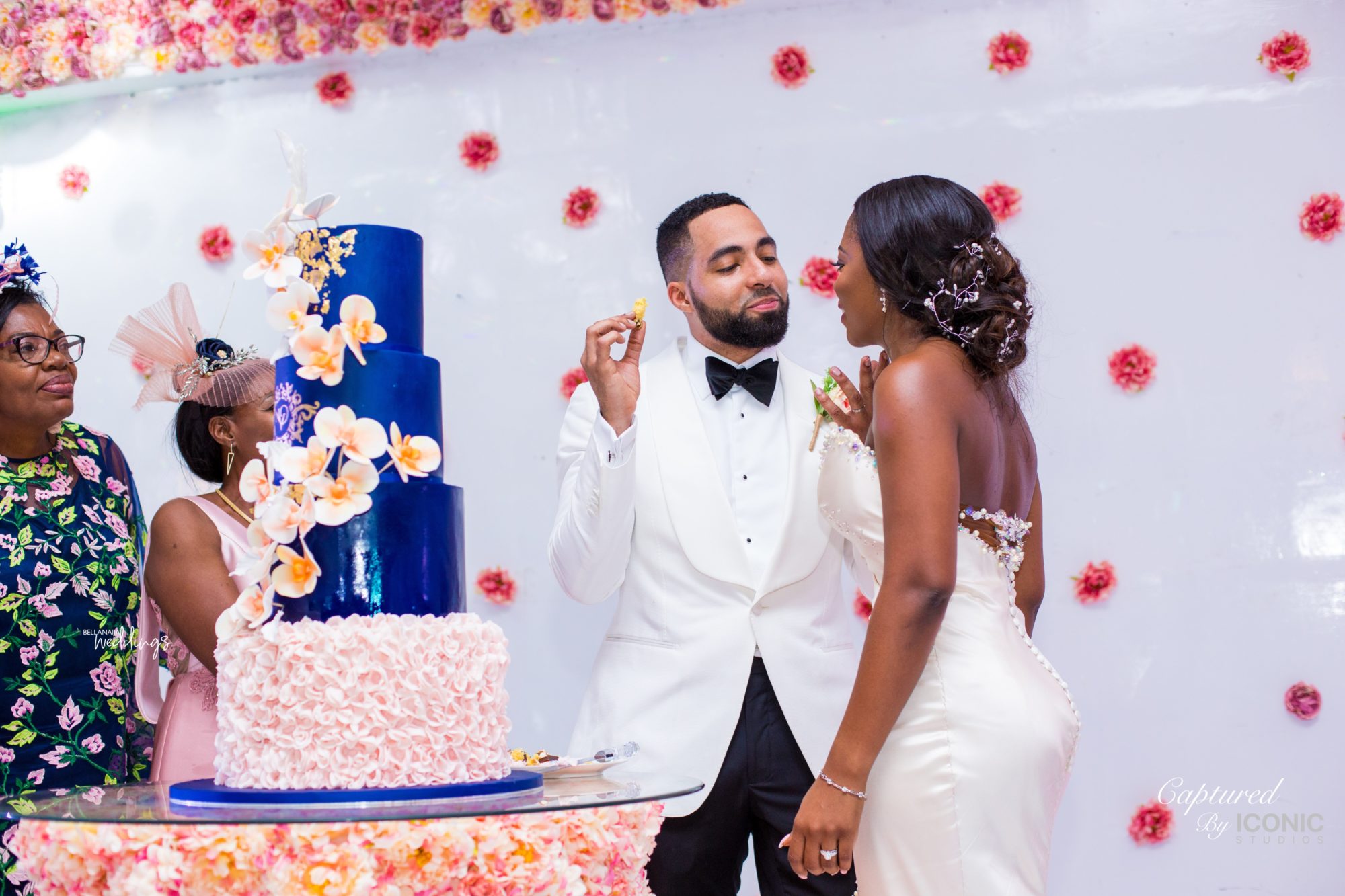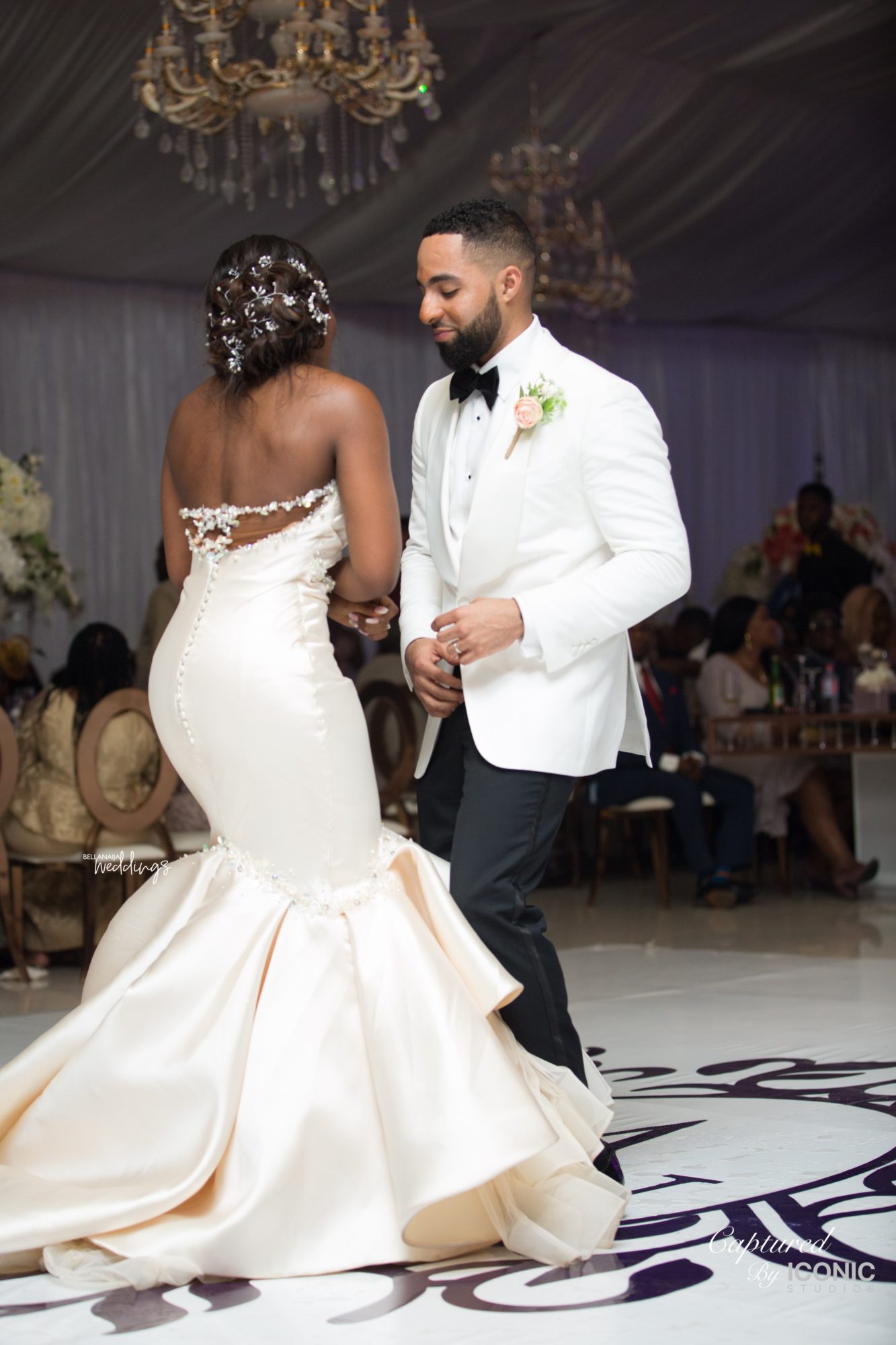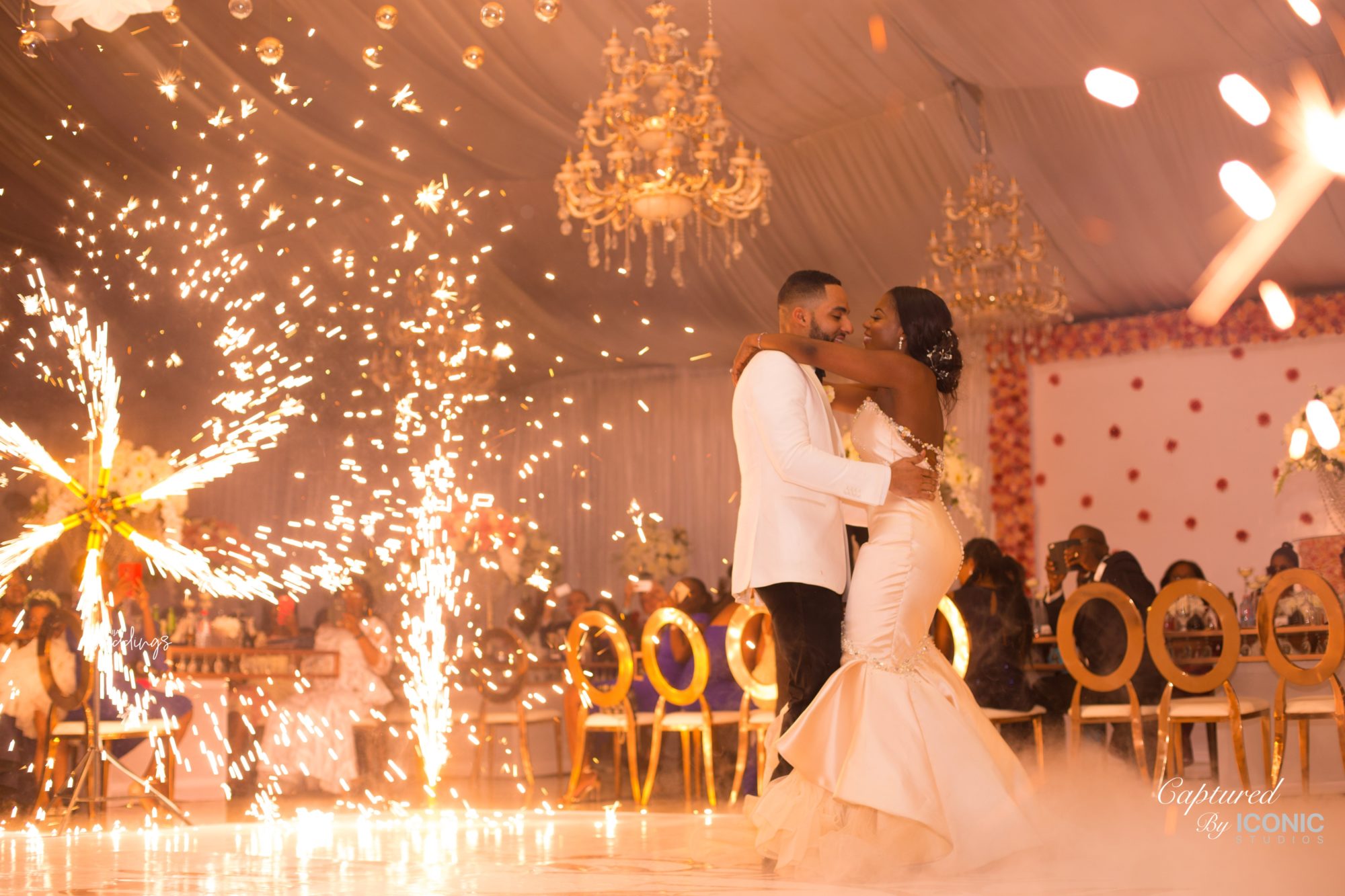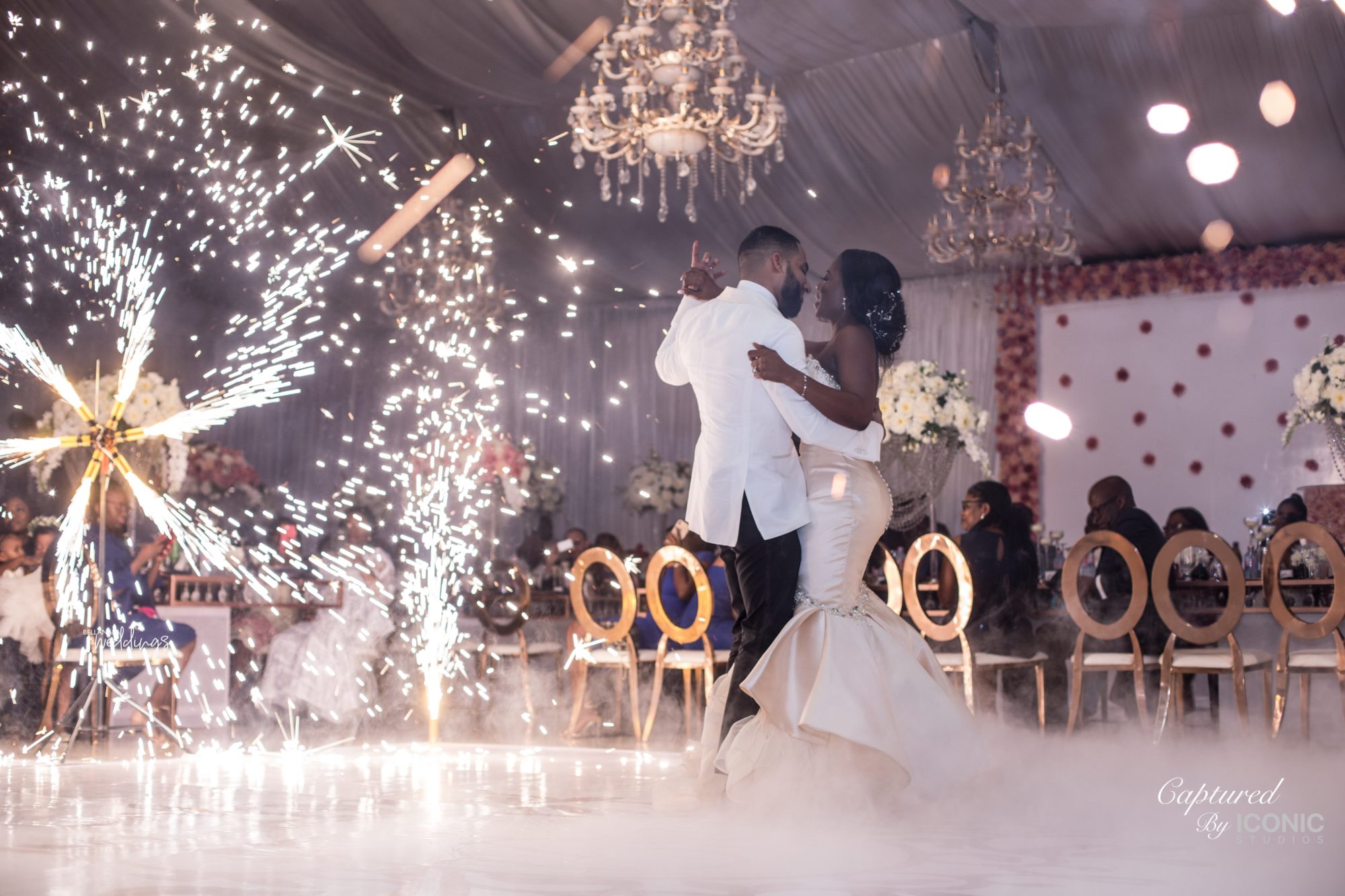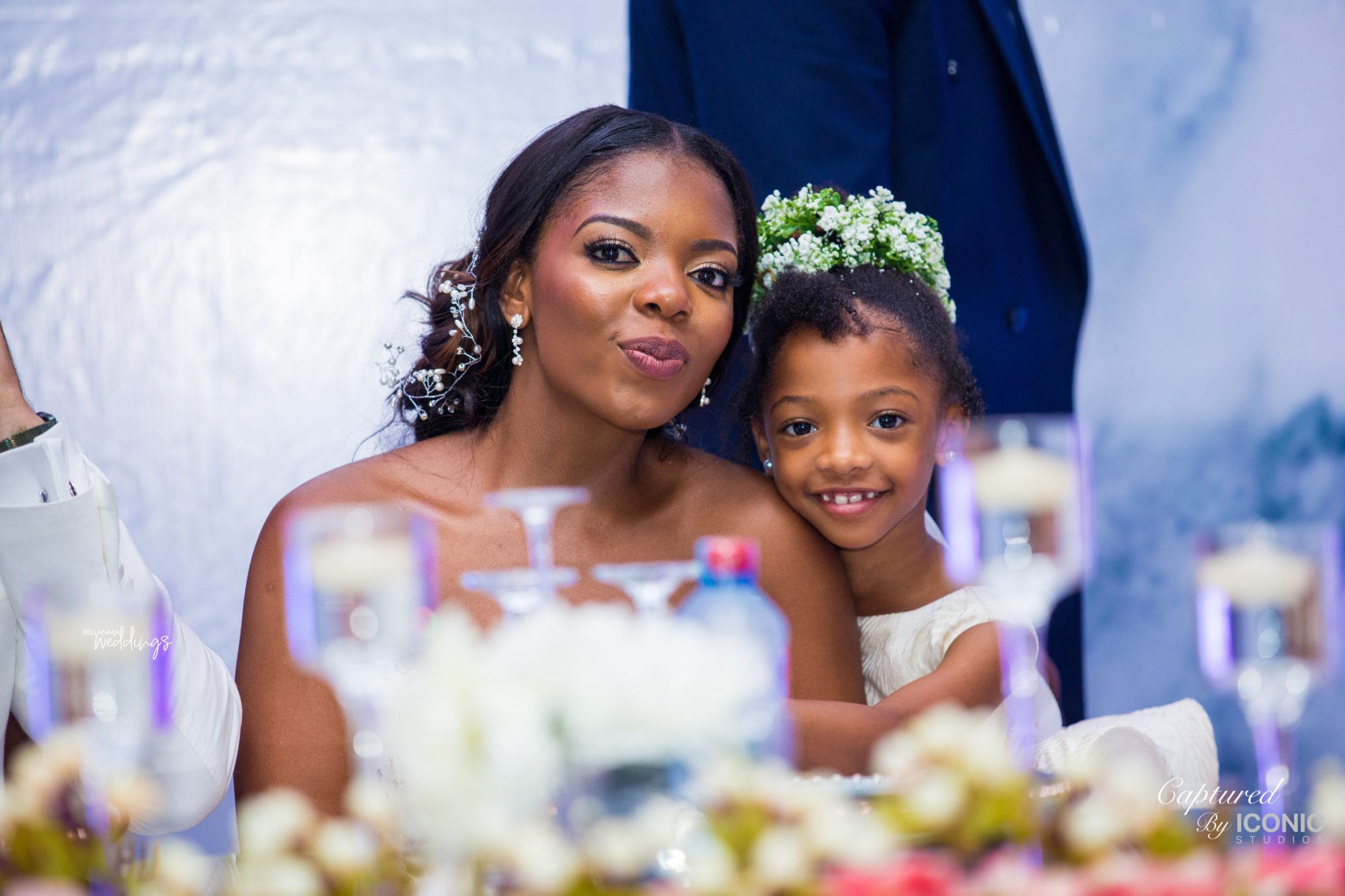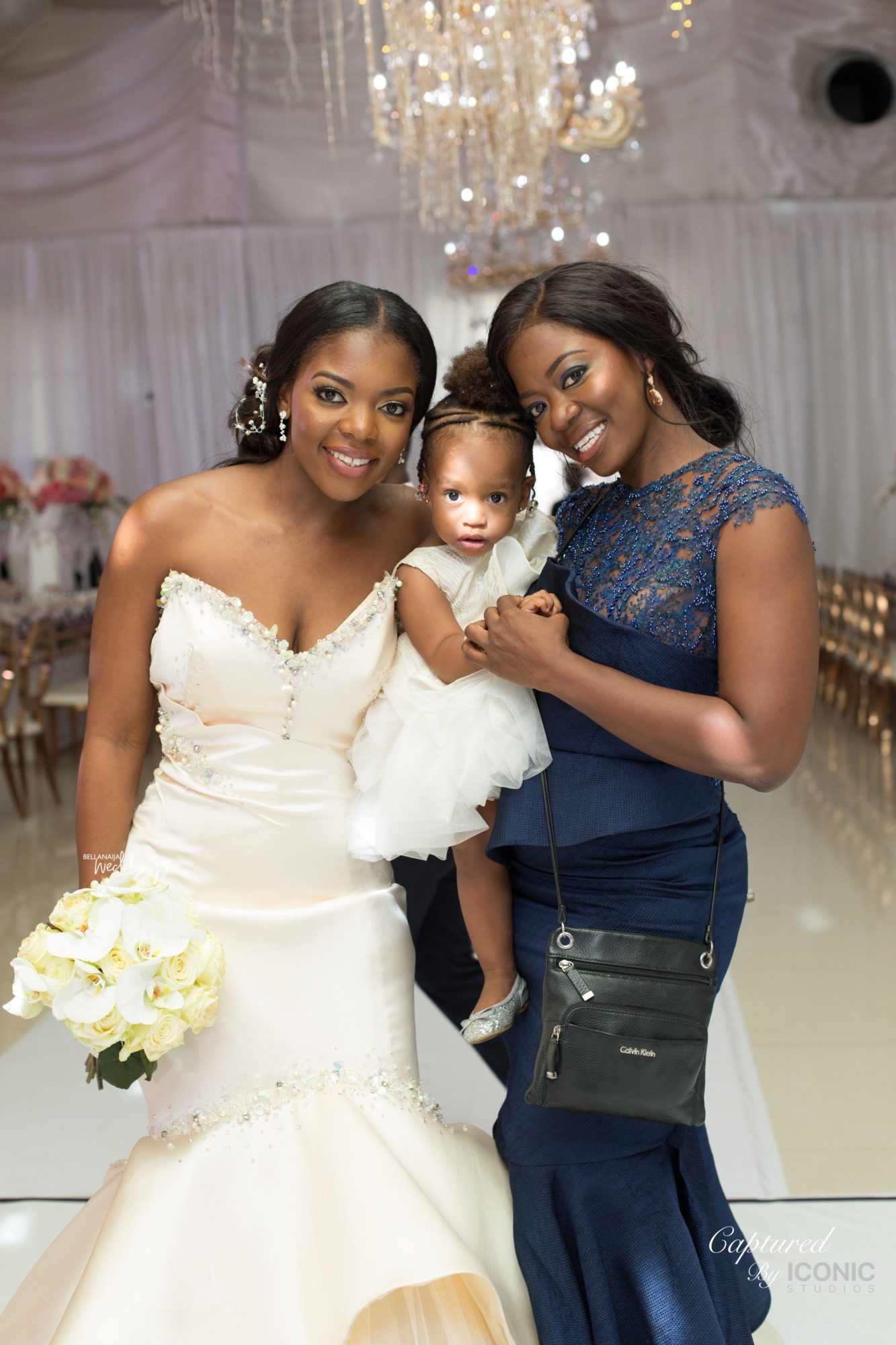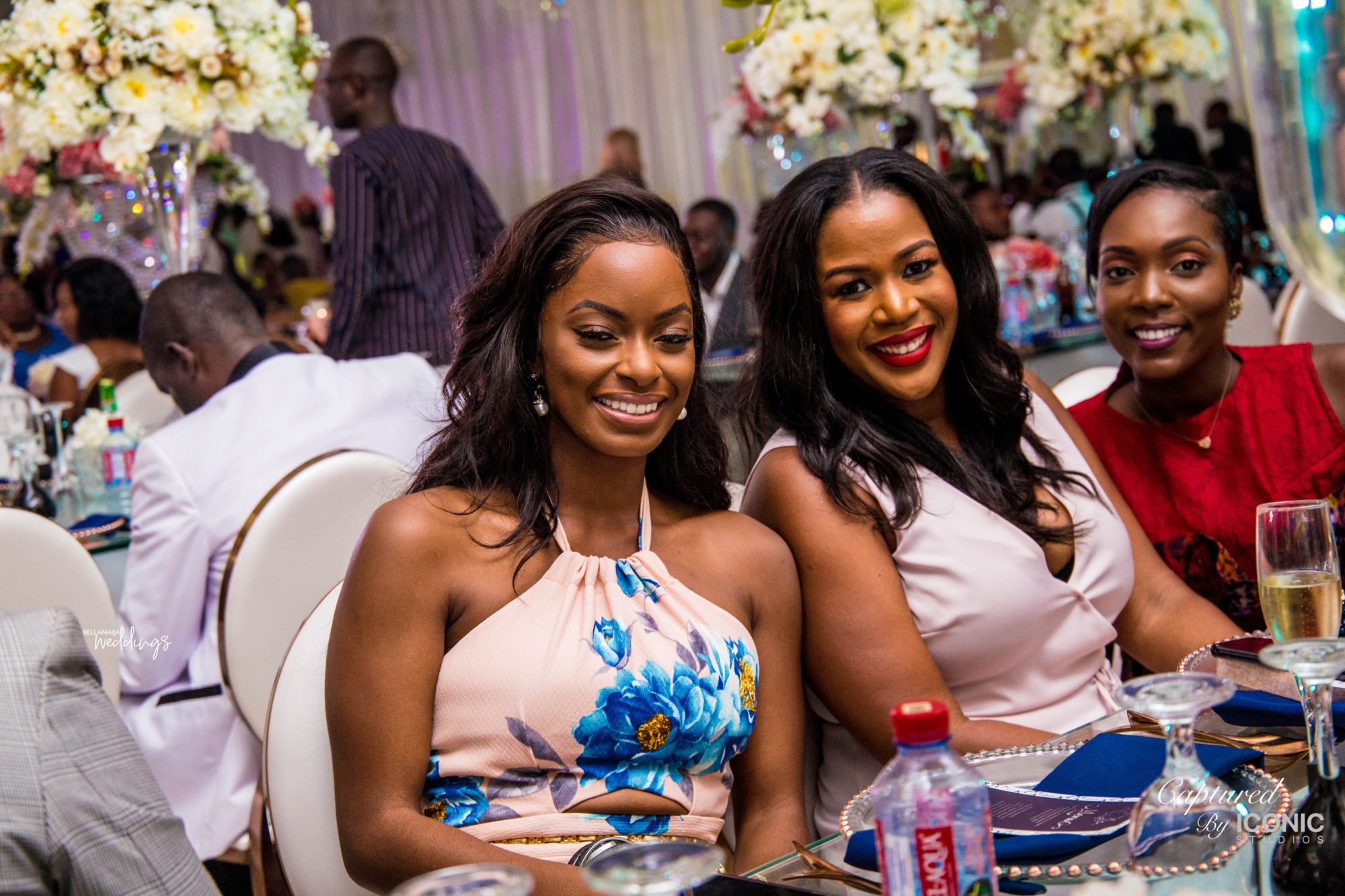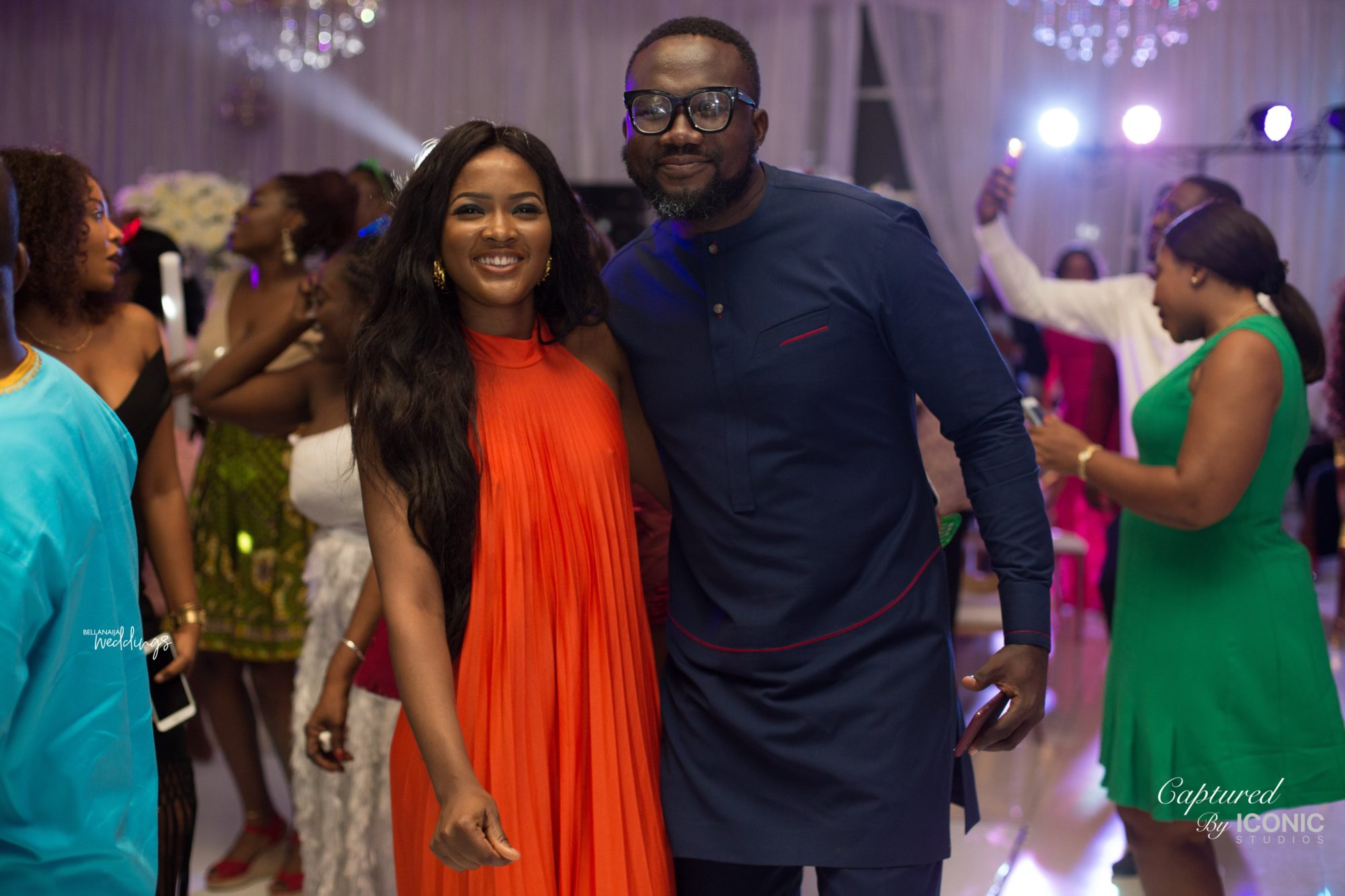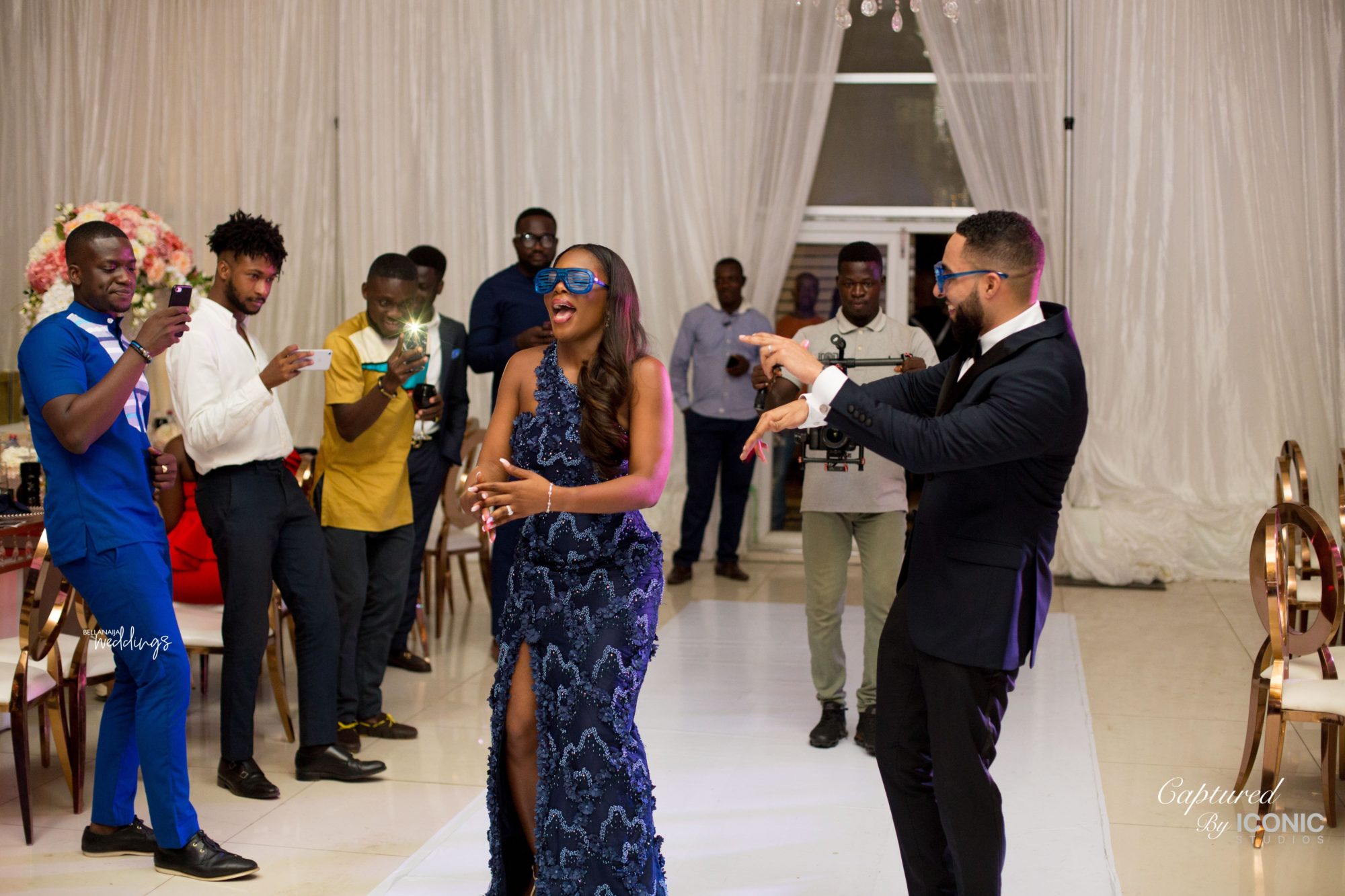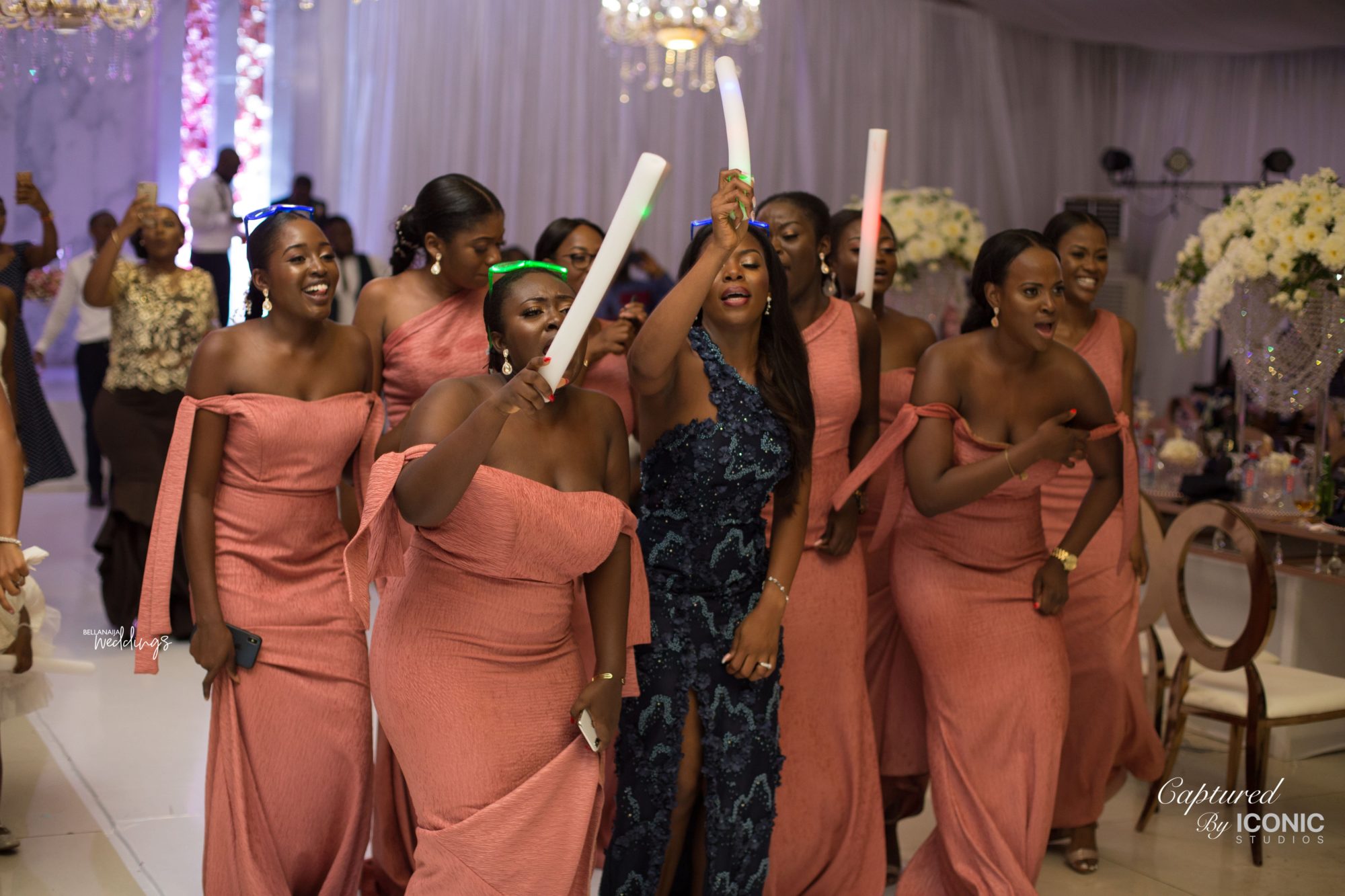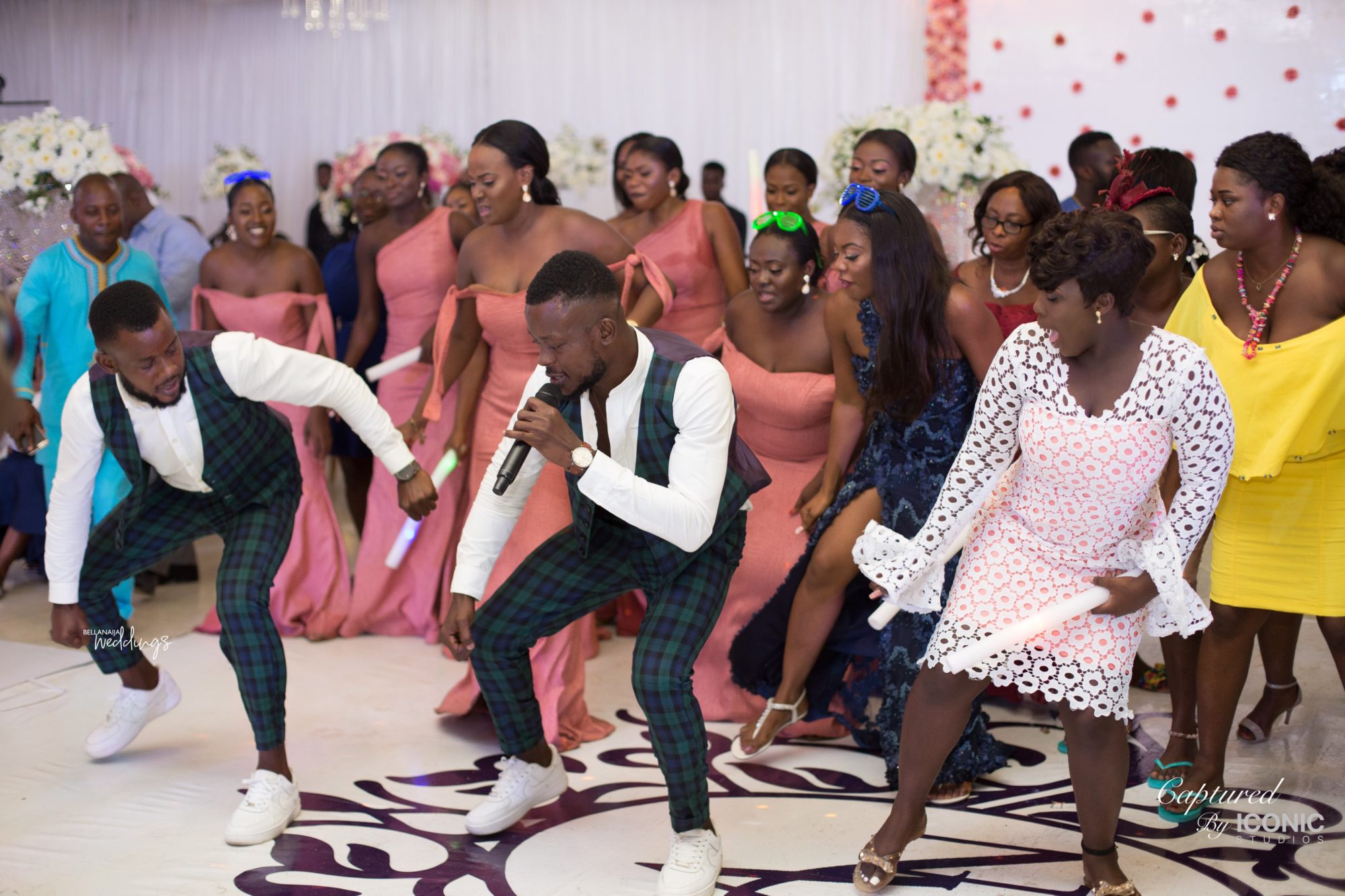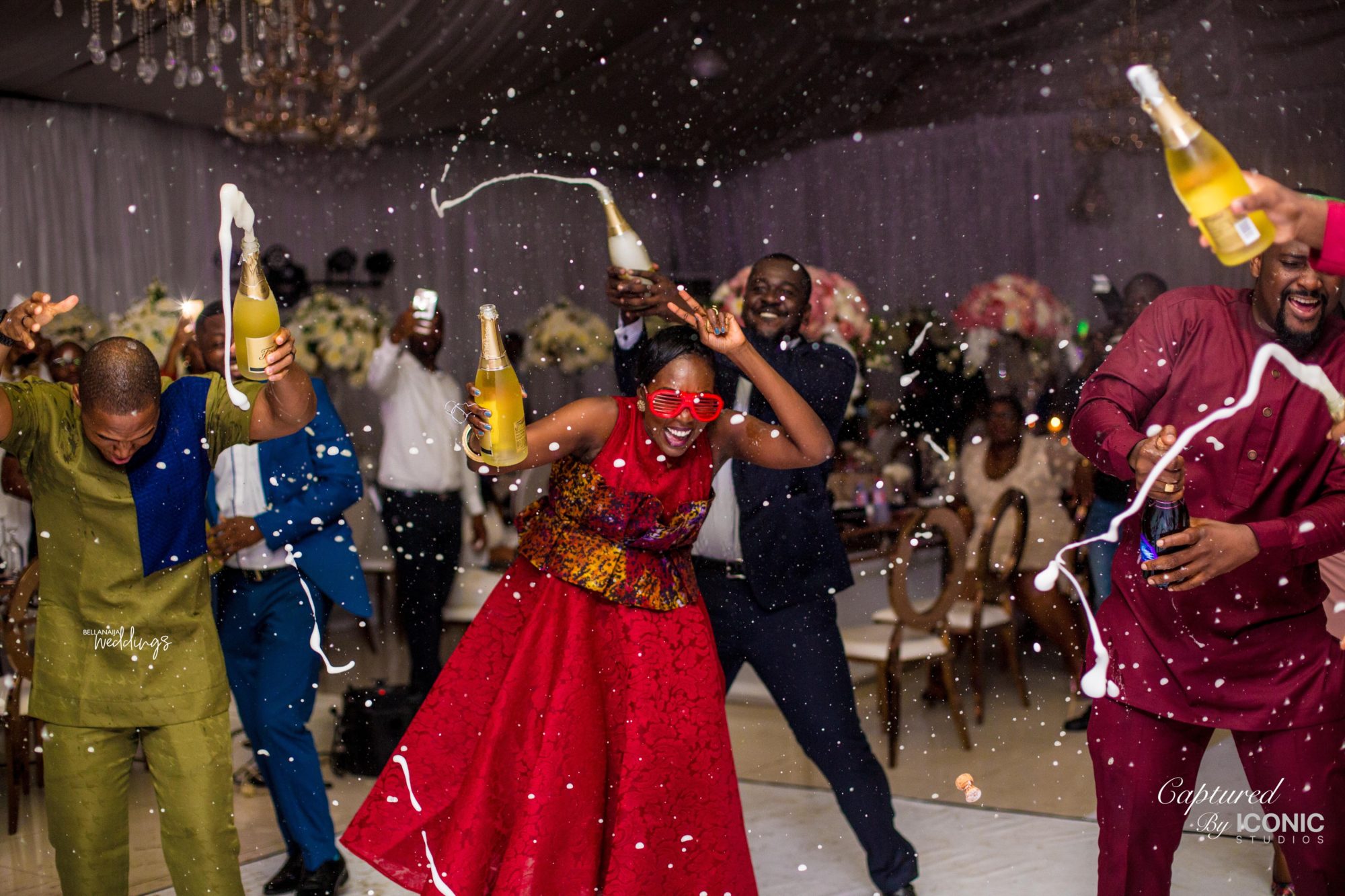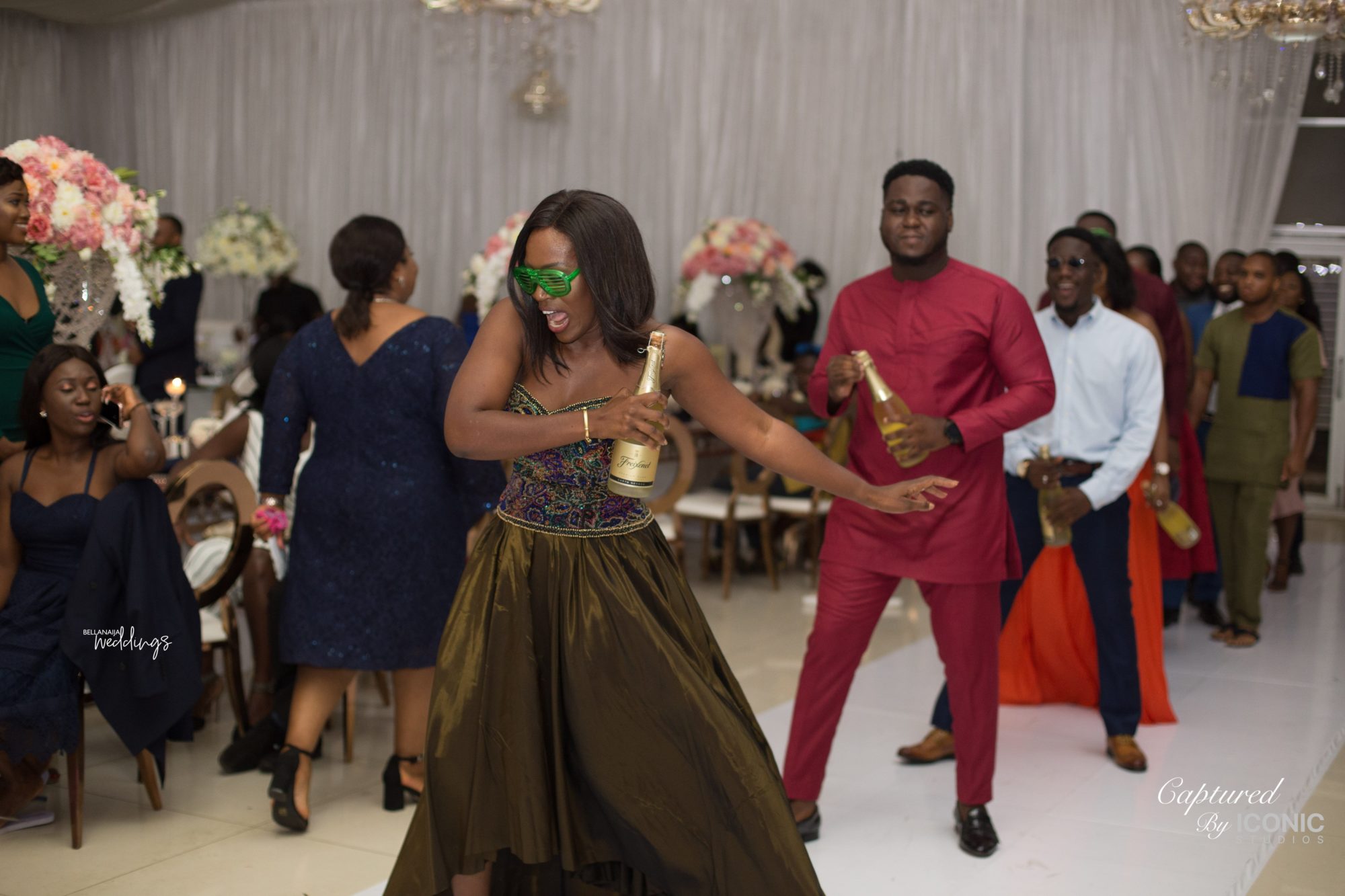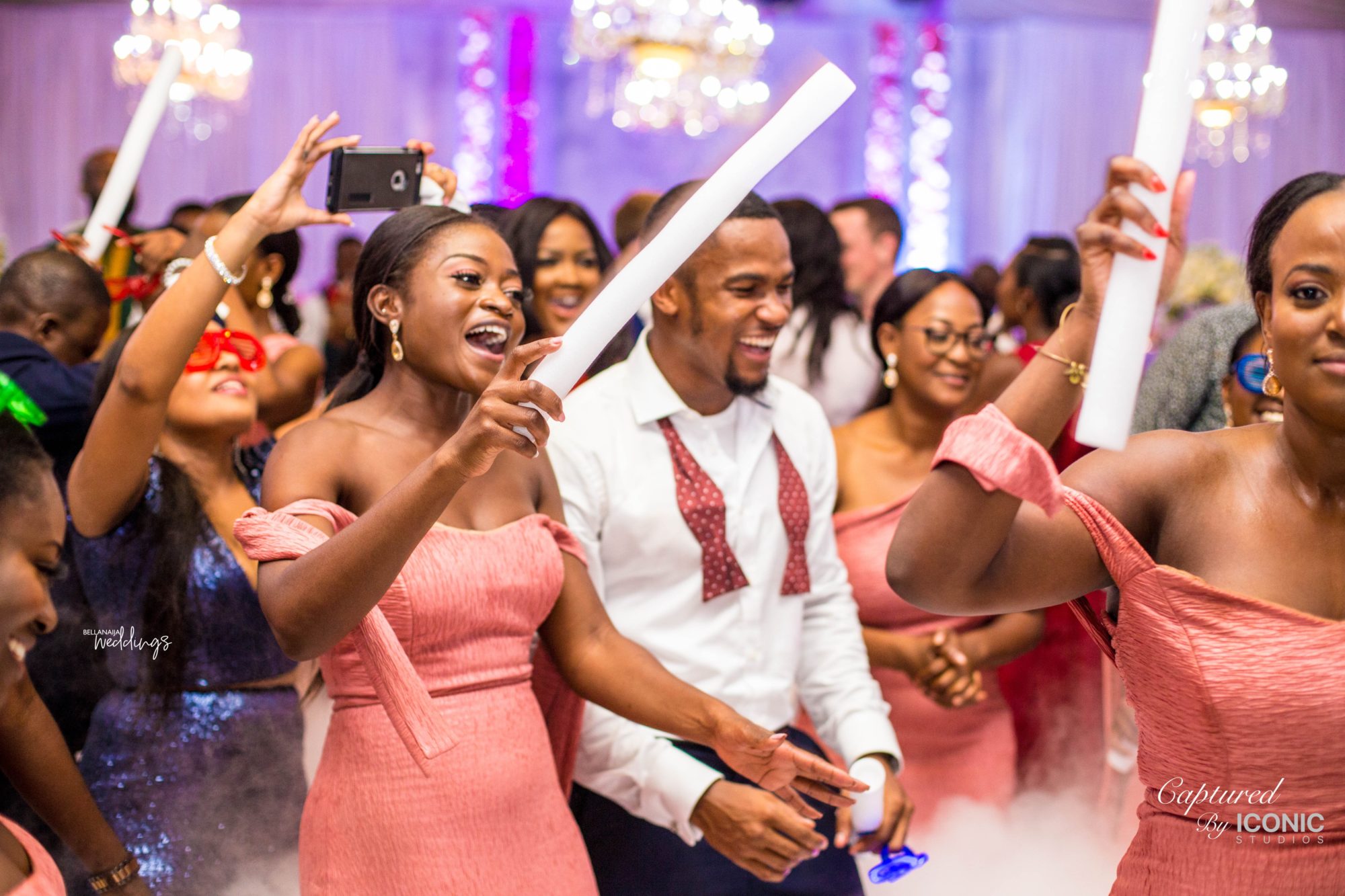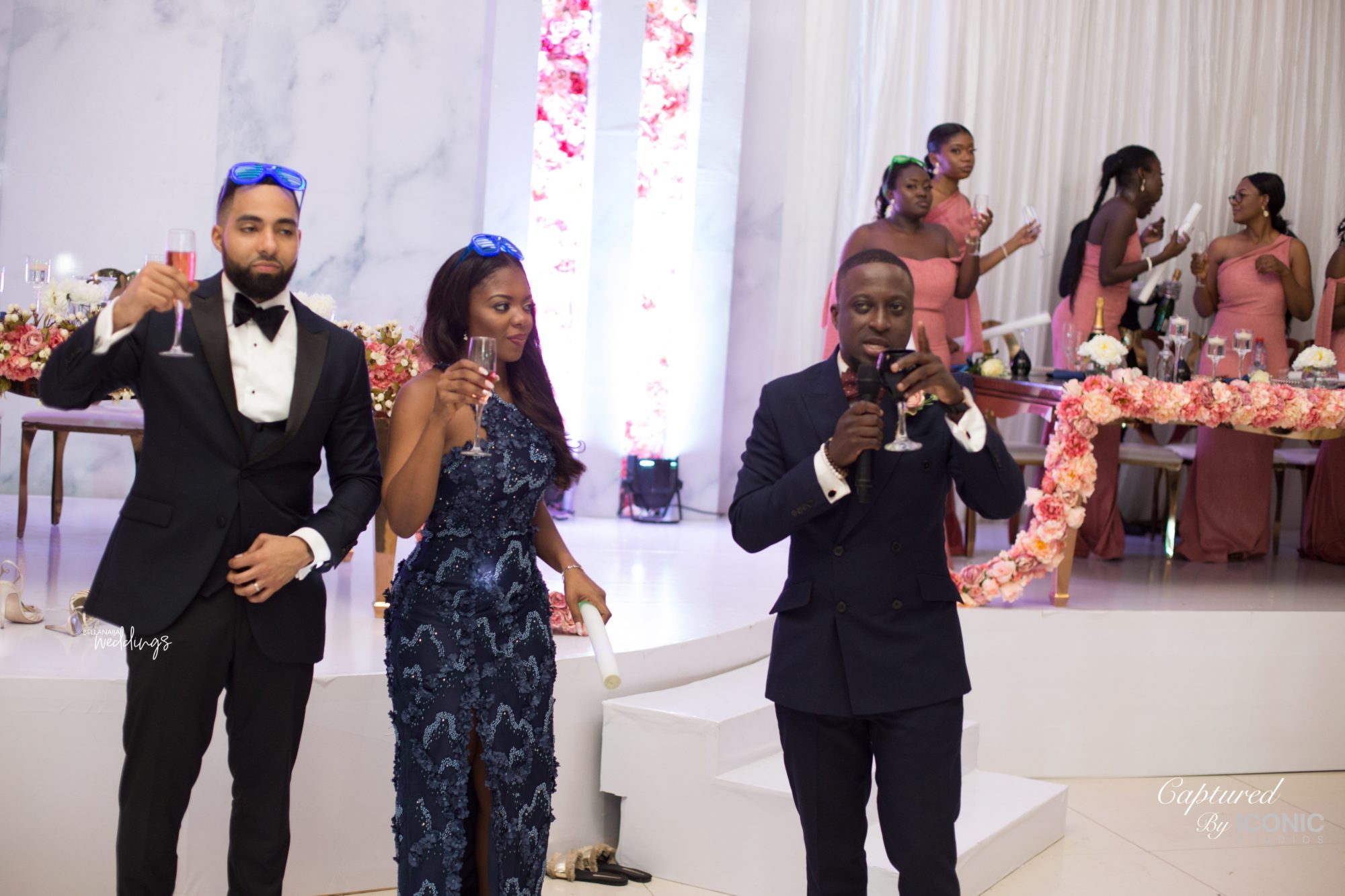 Traditional Wedding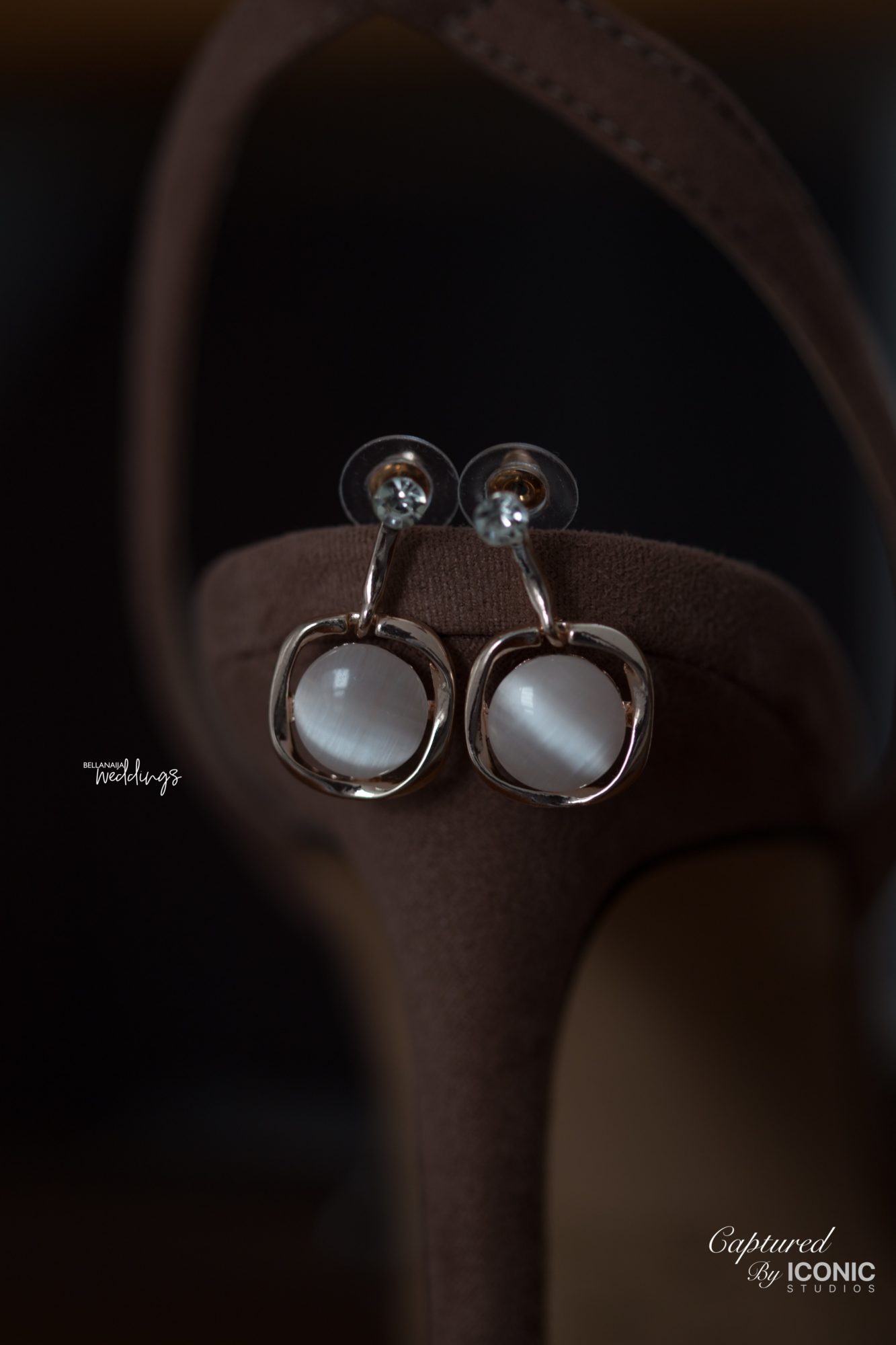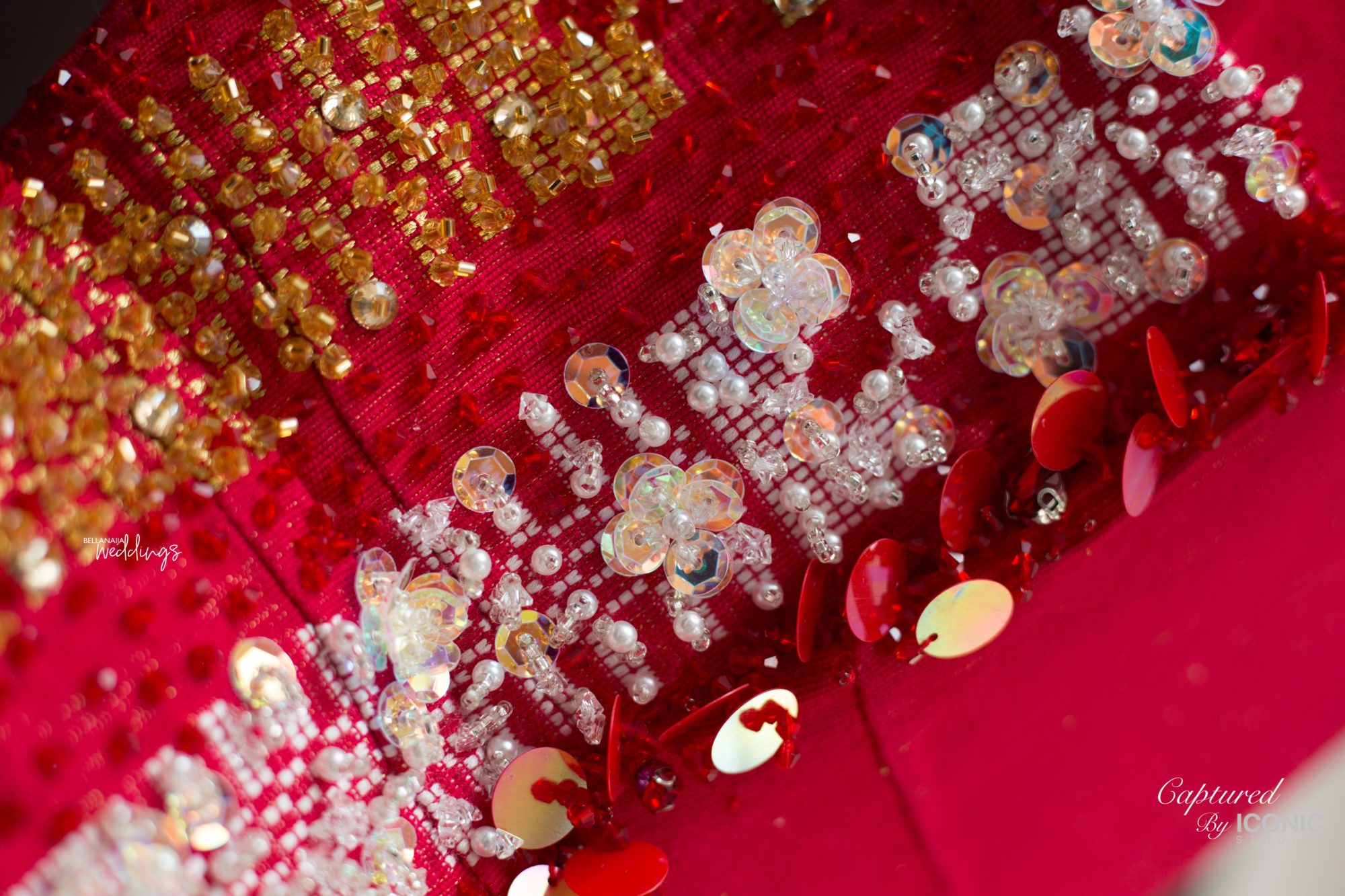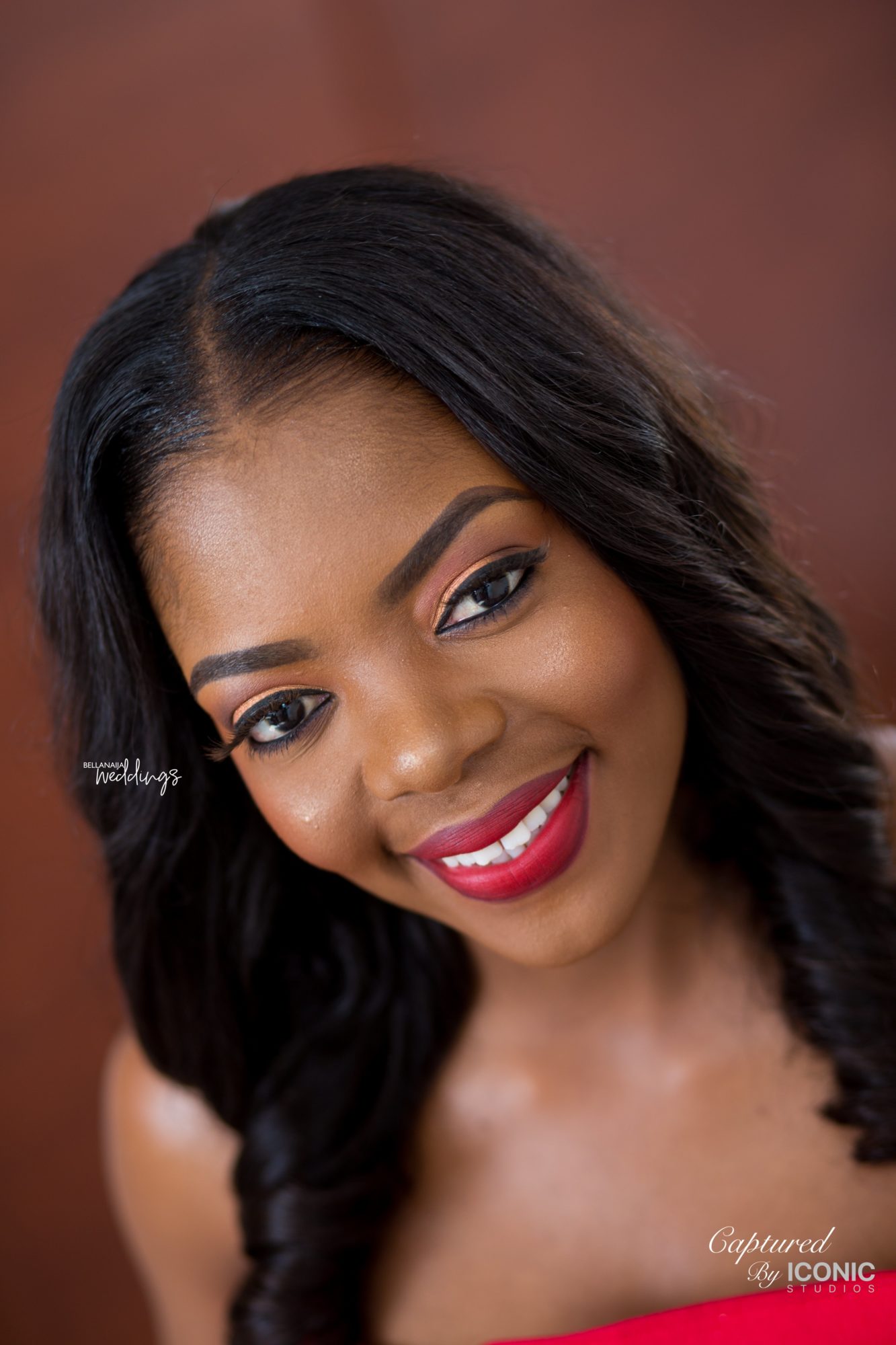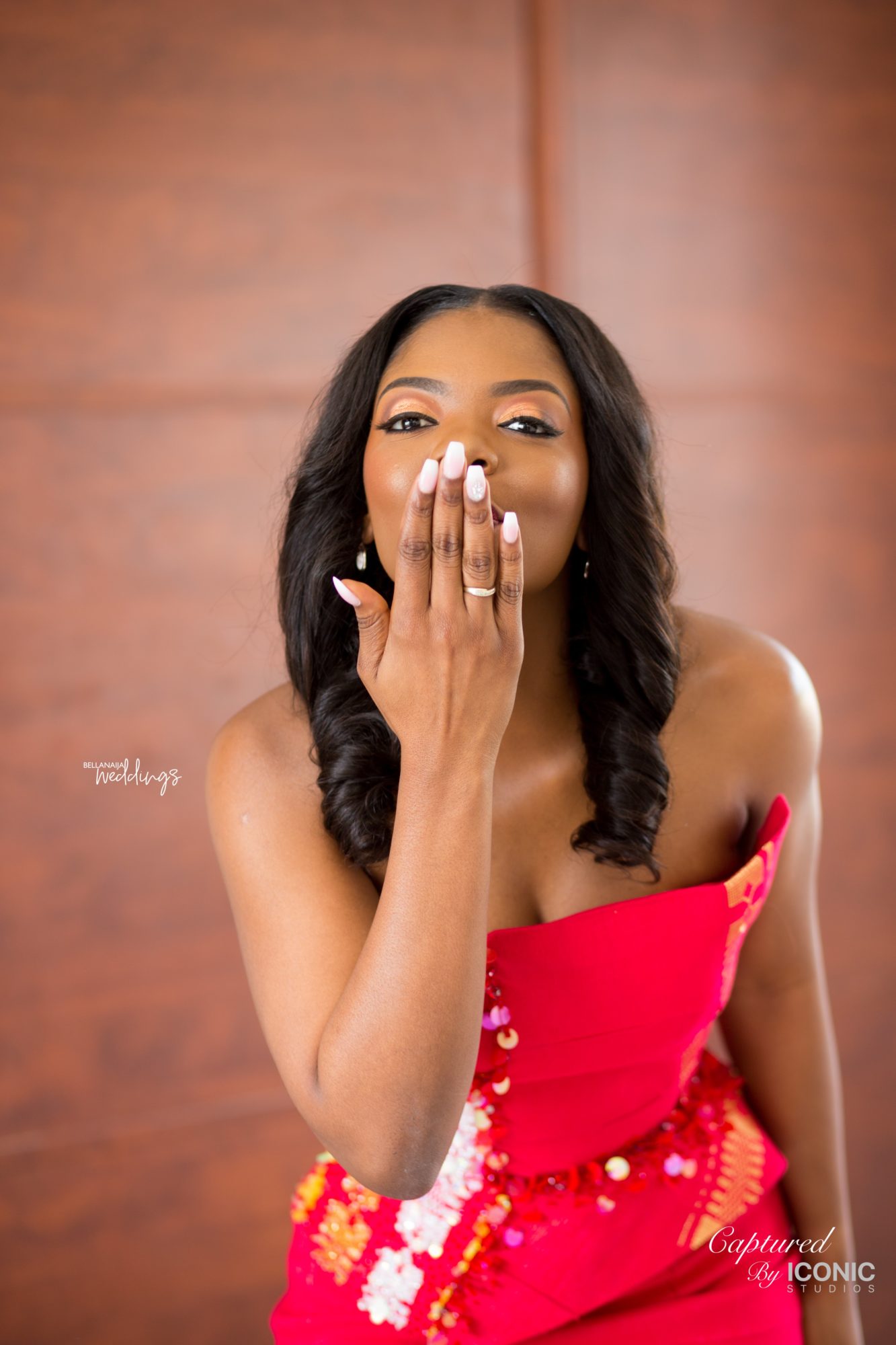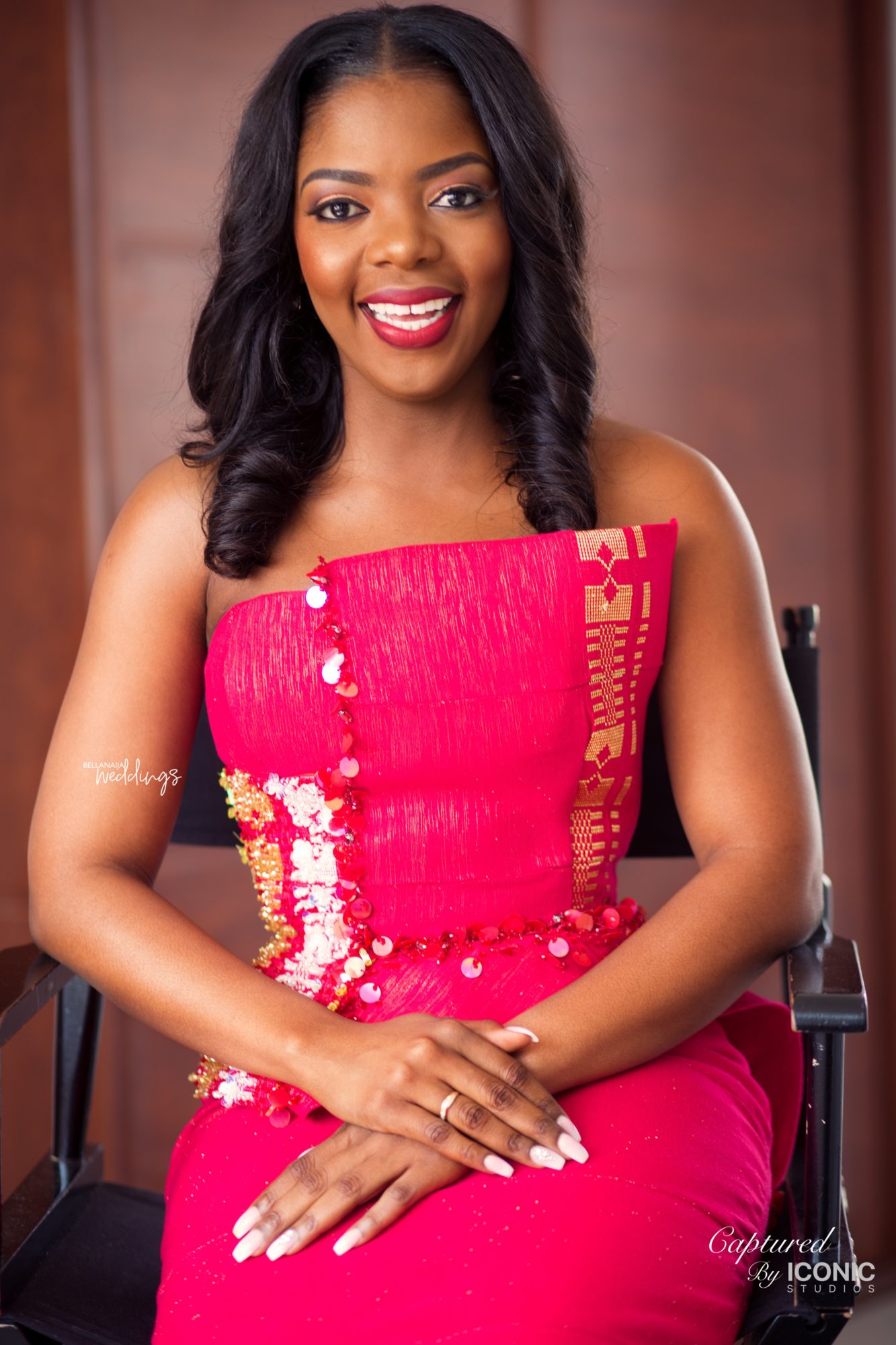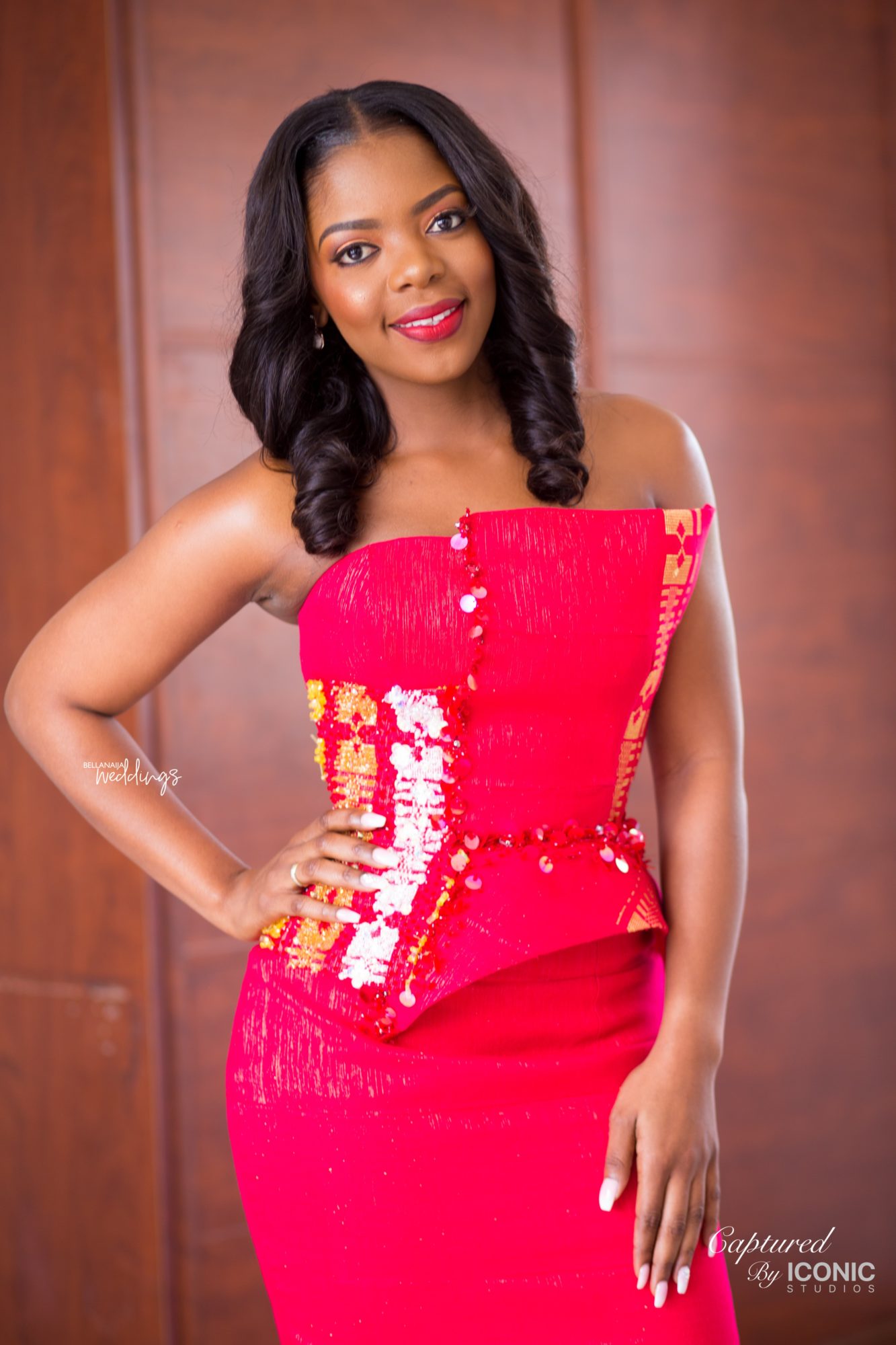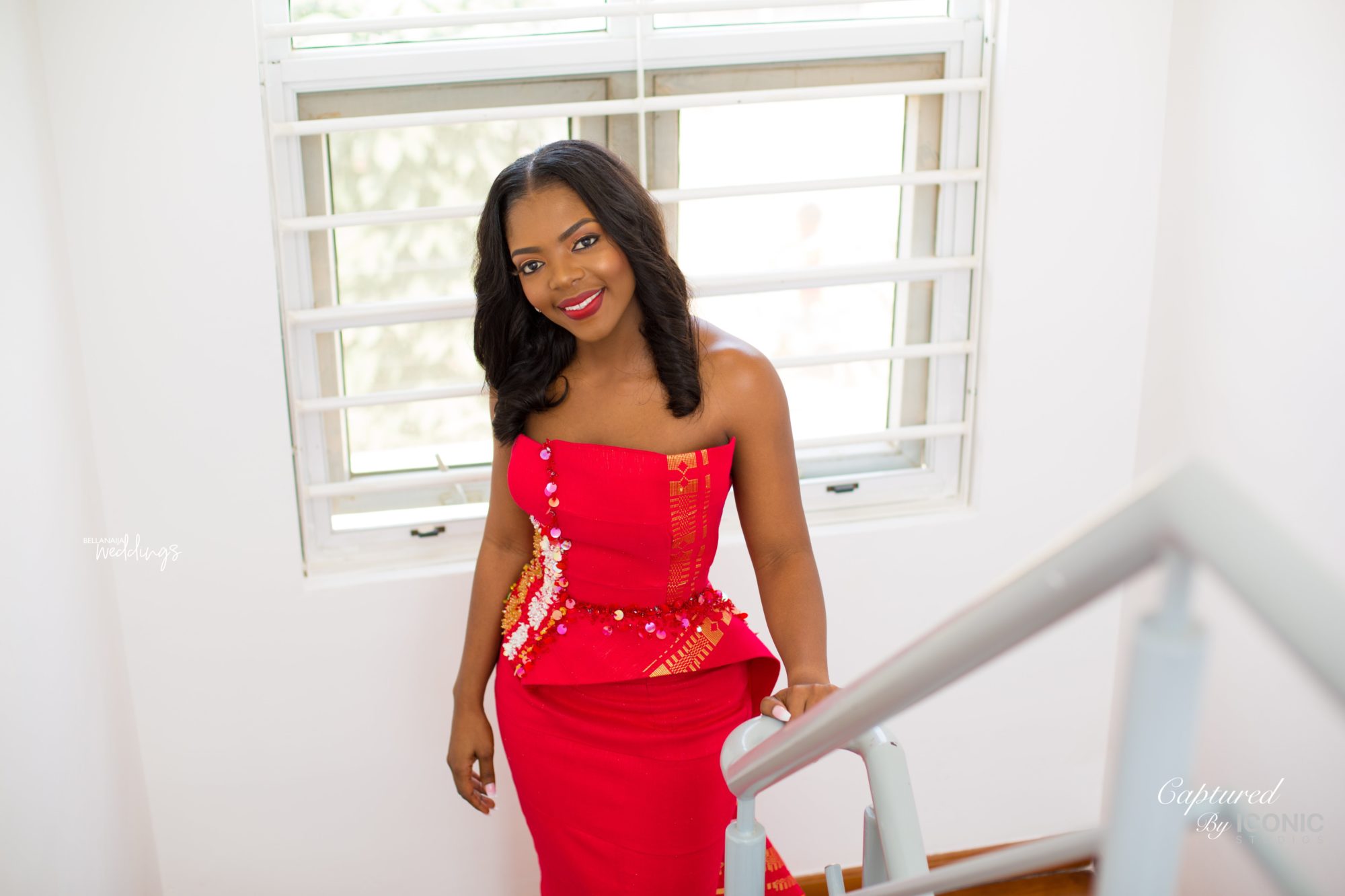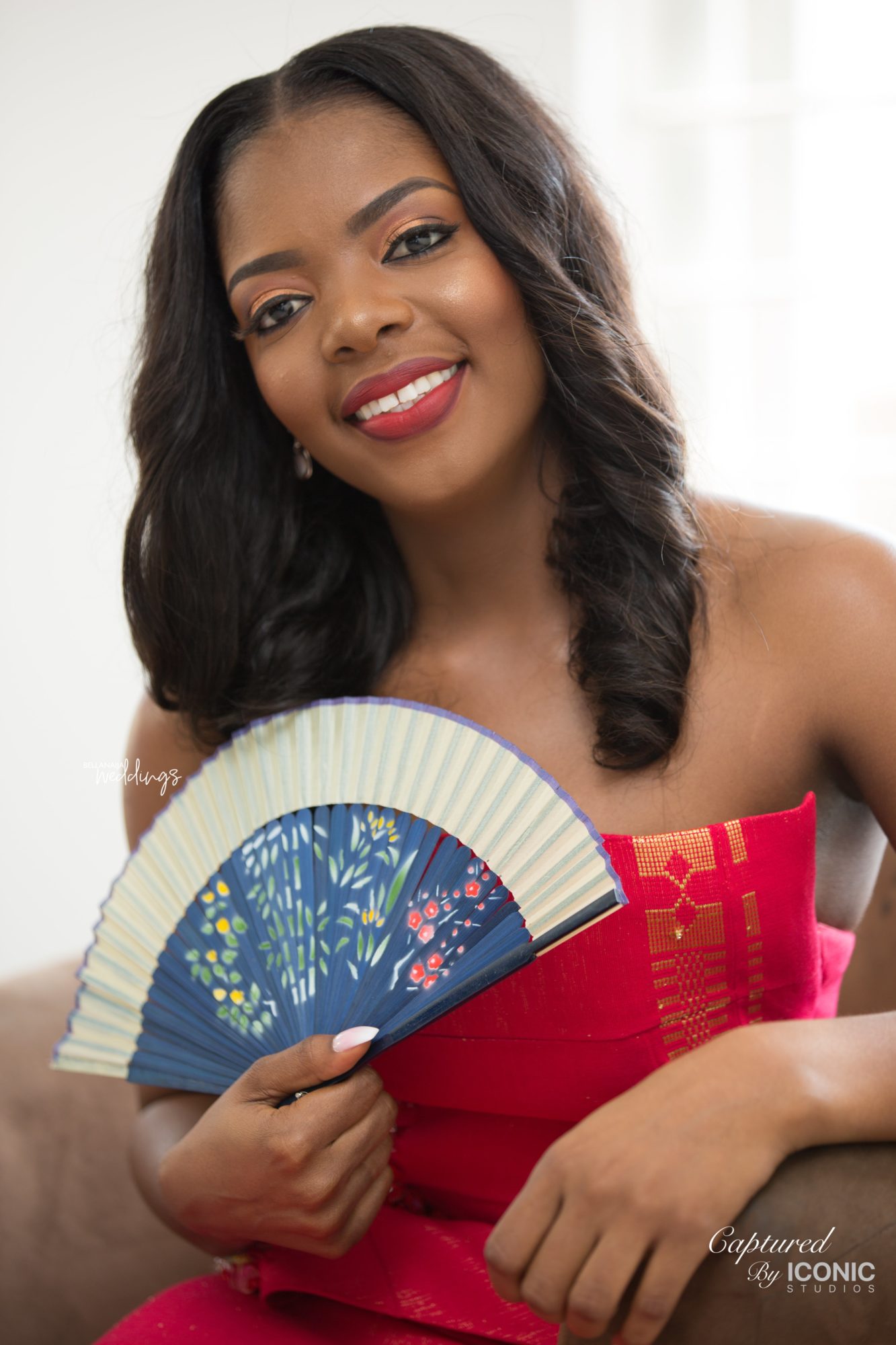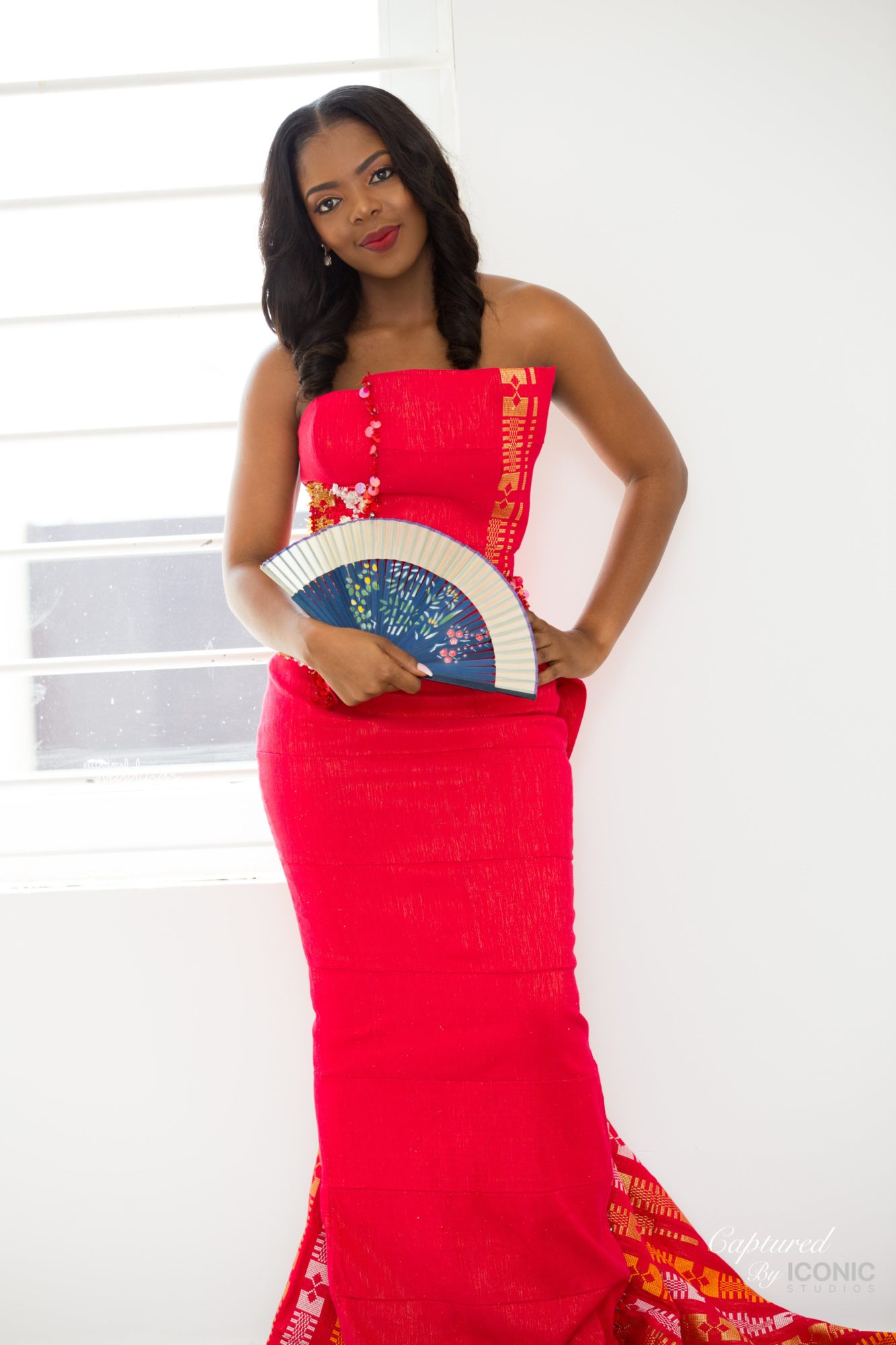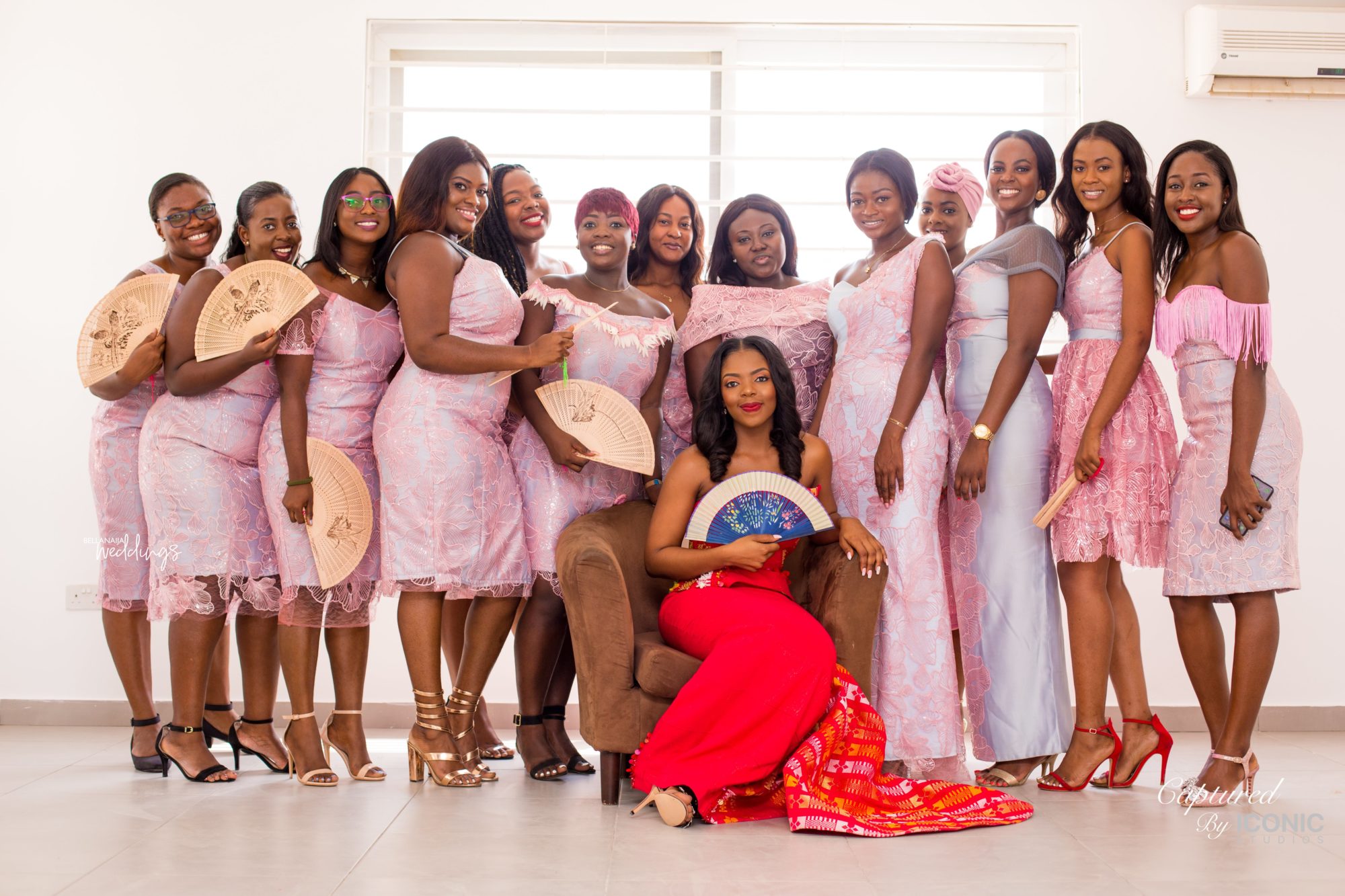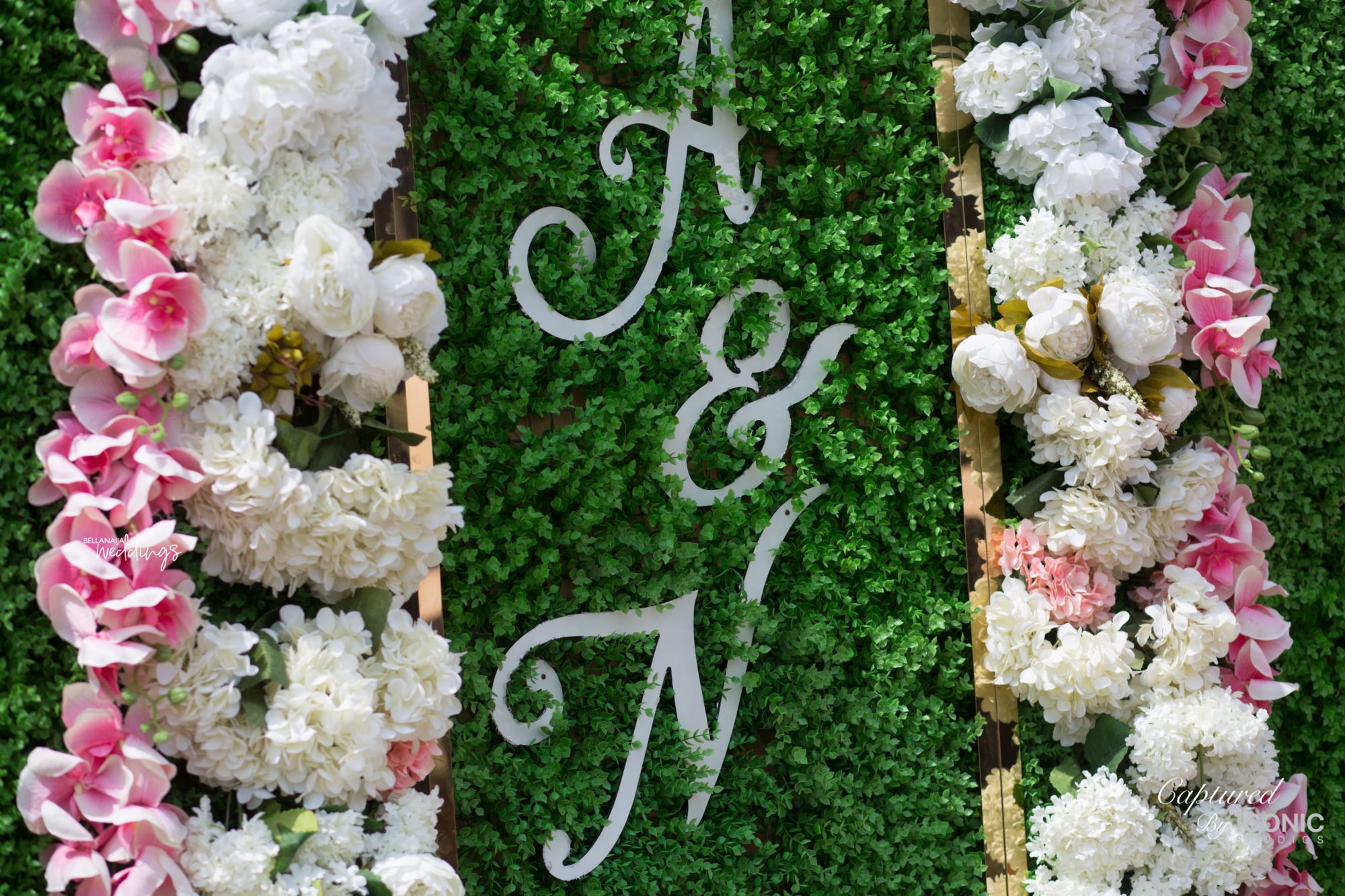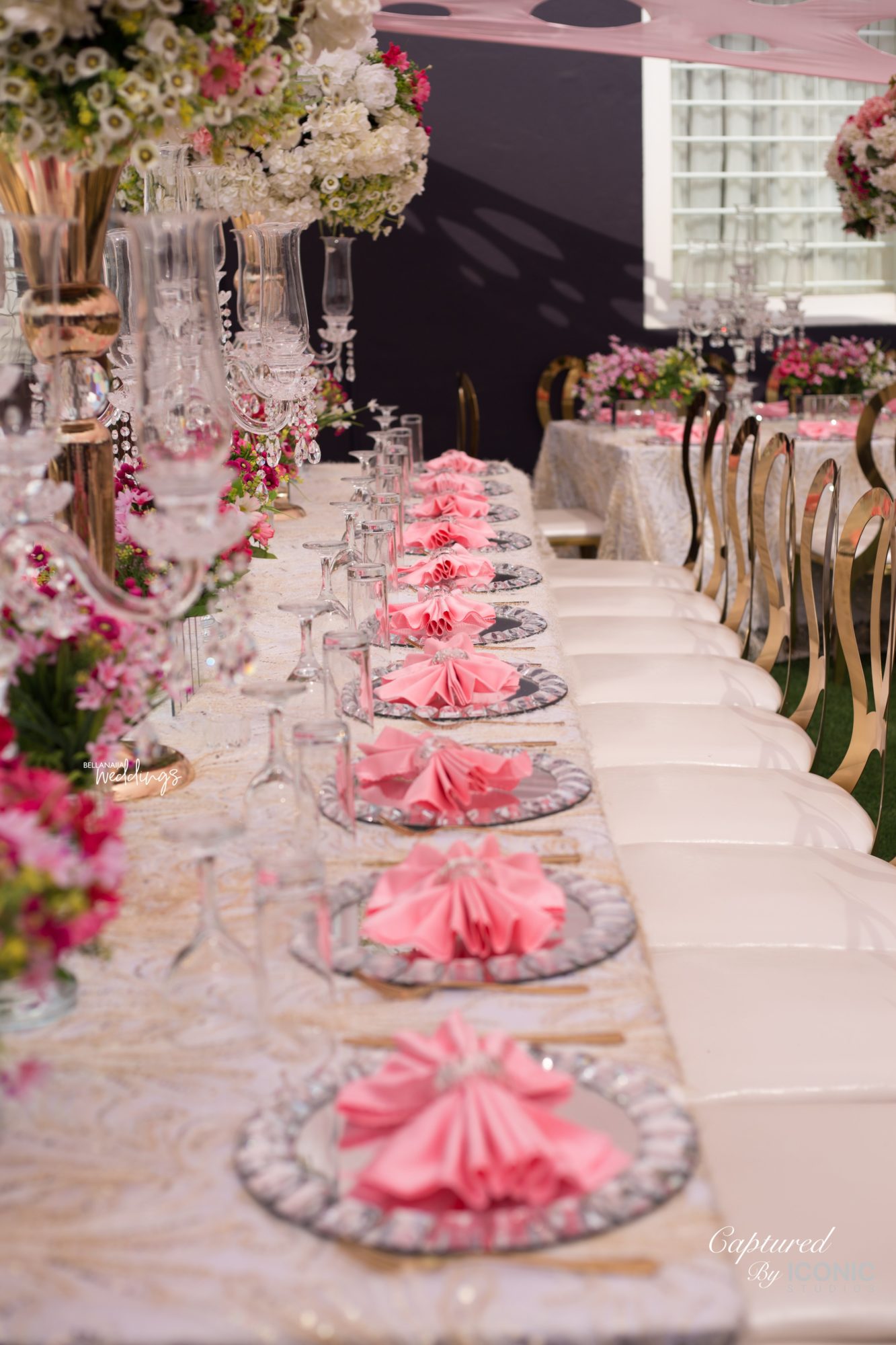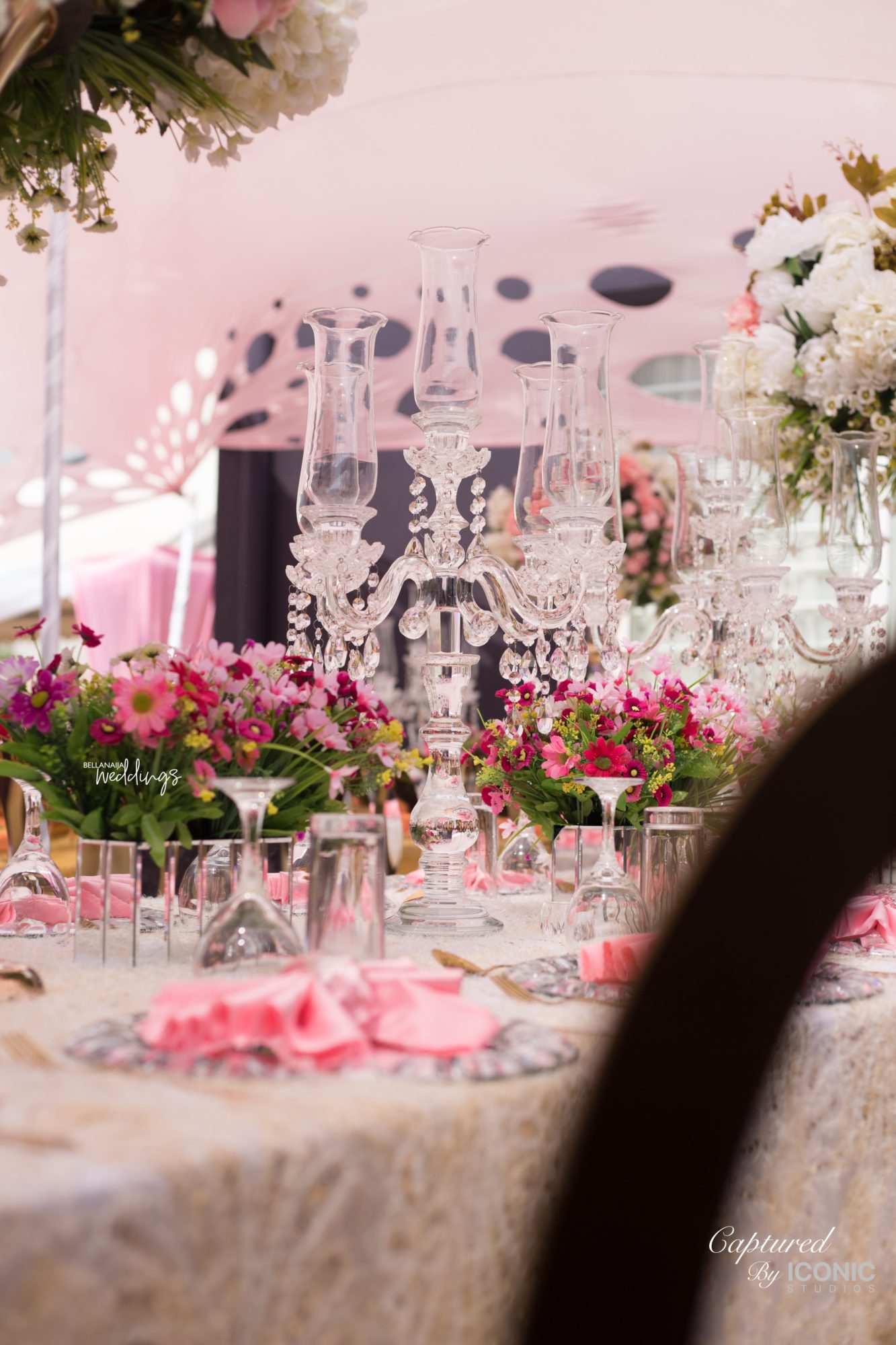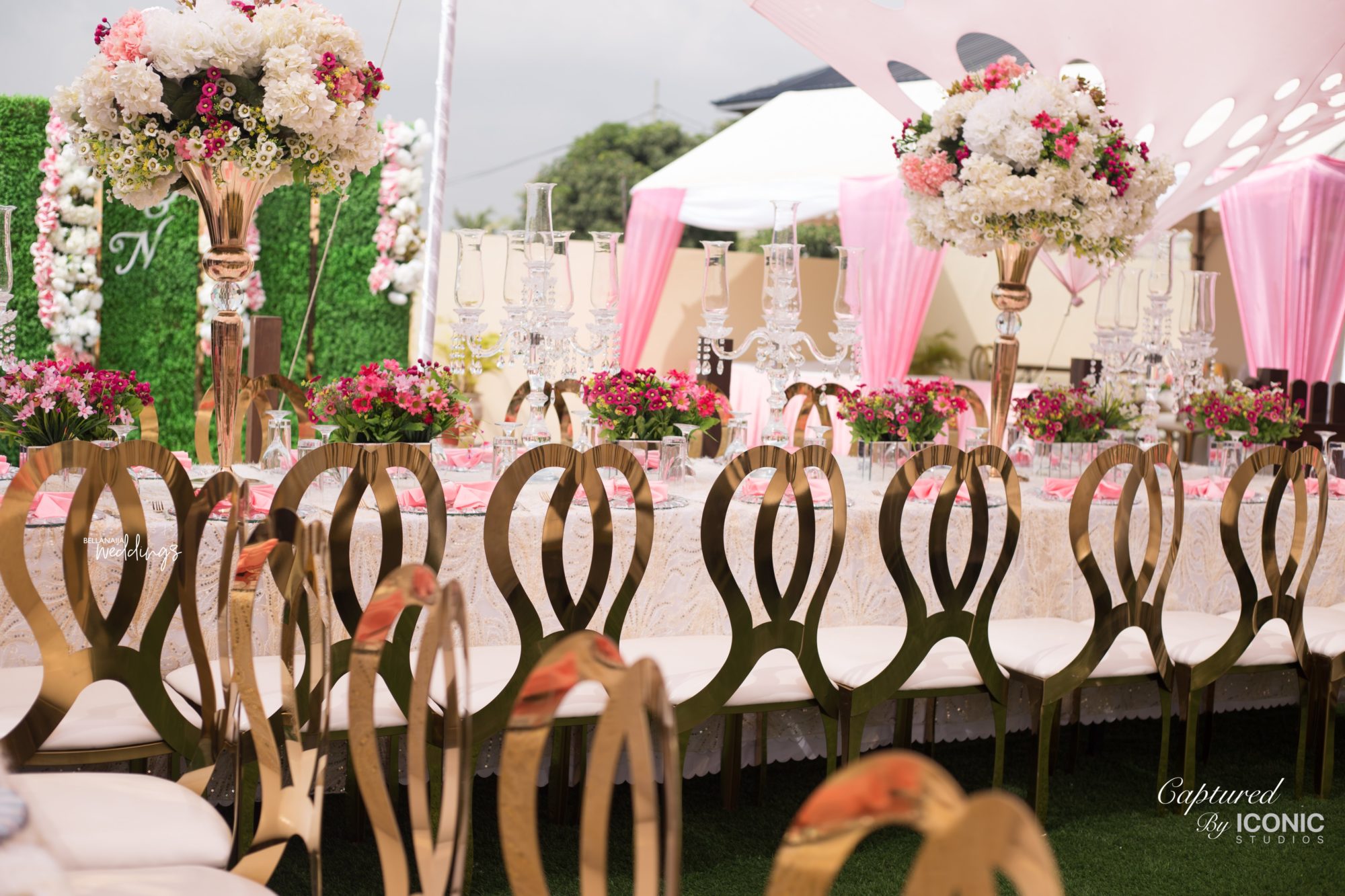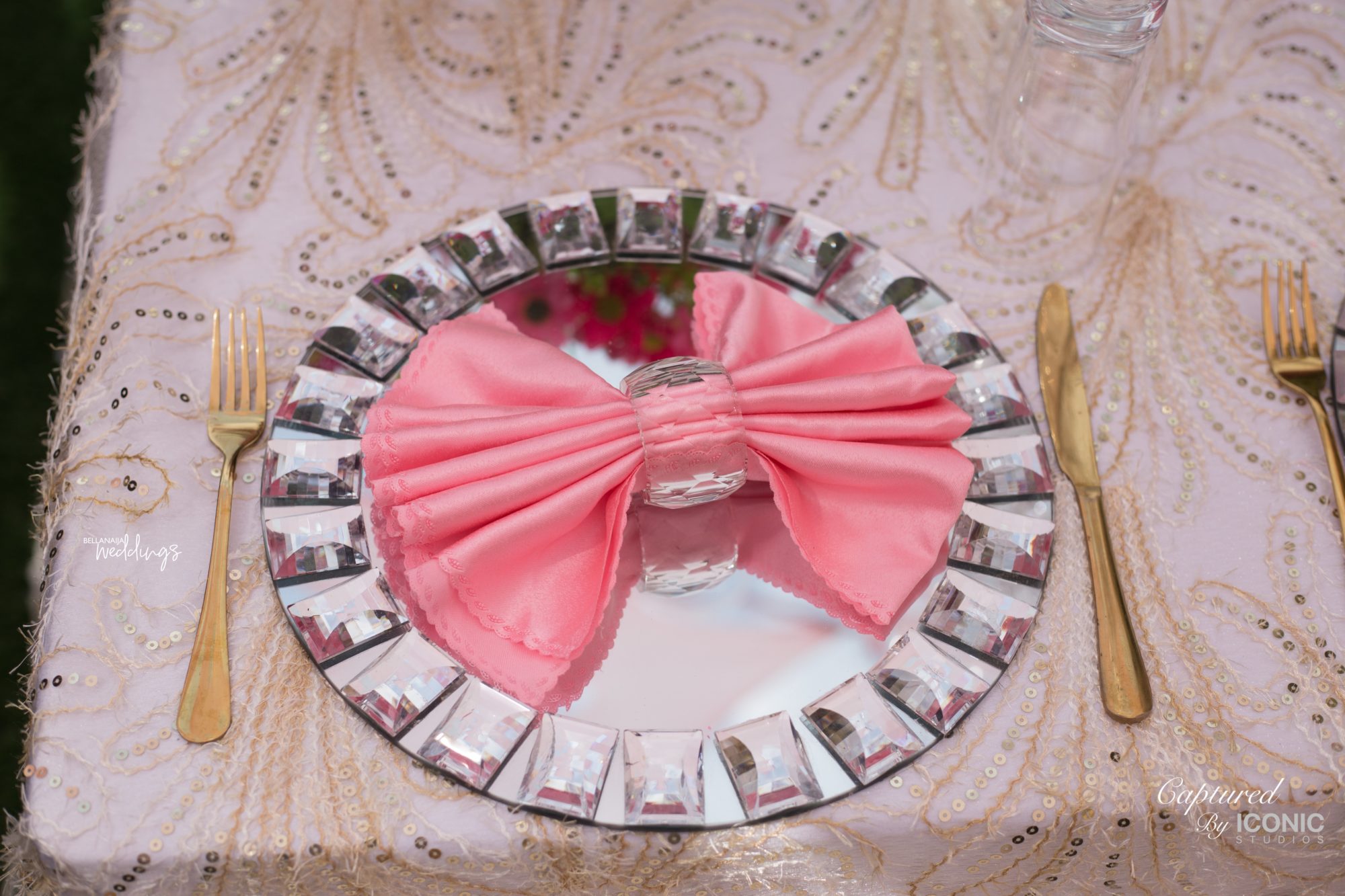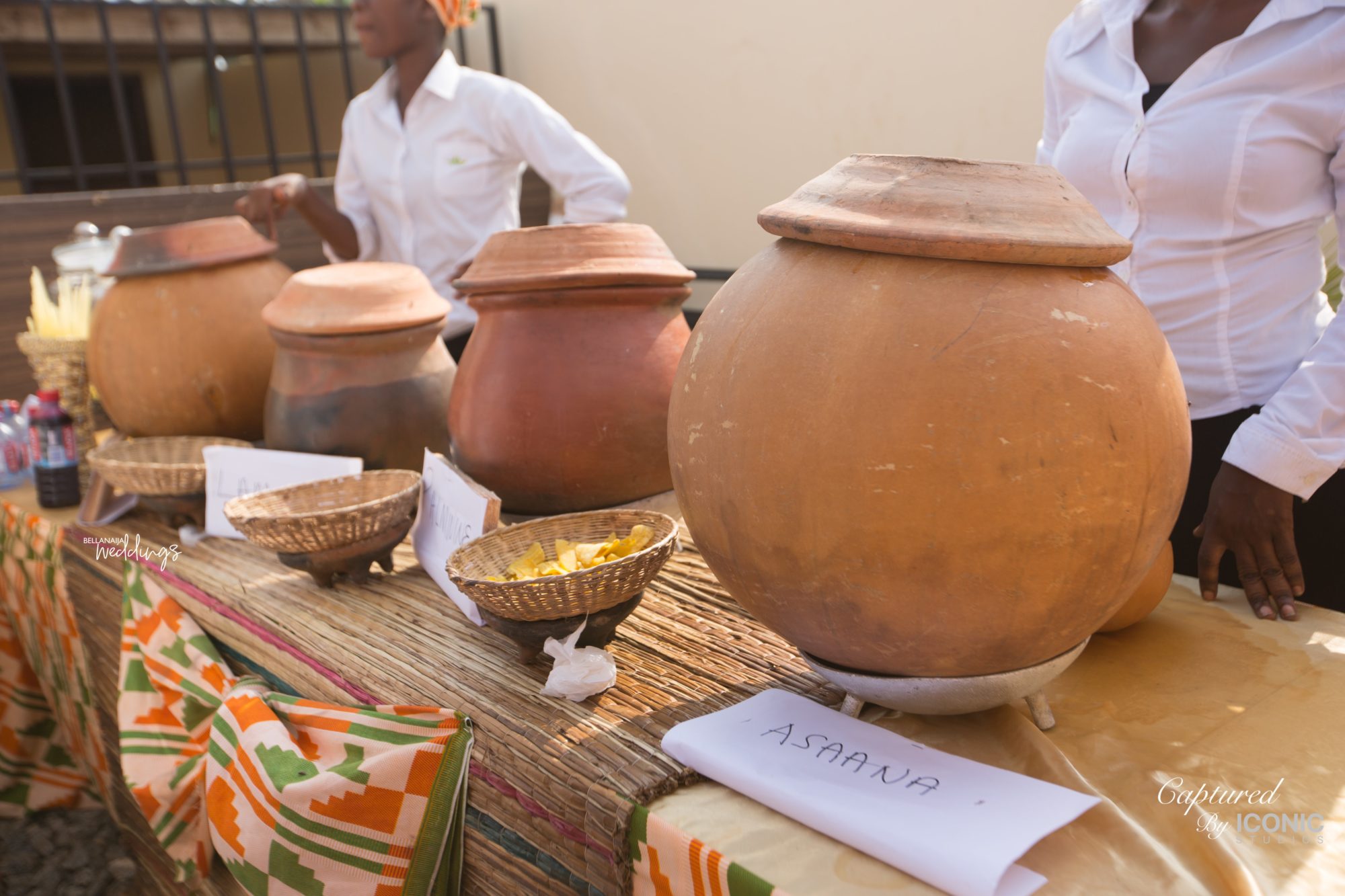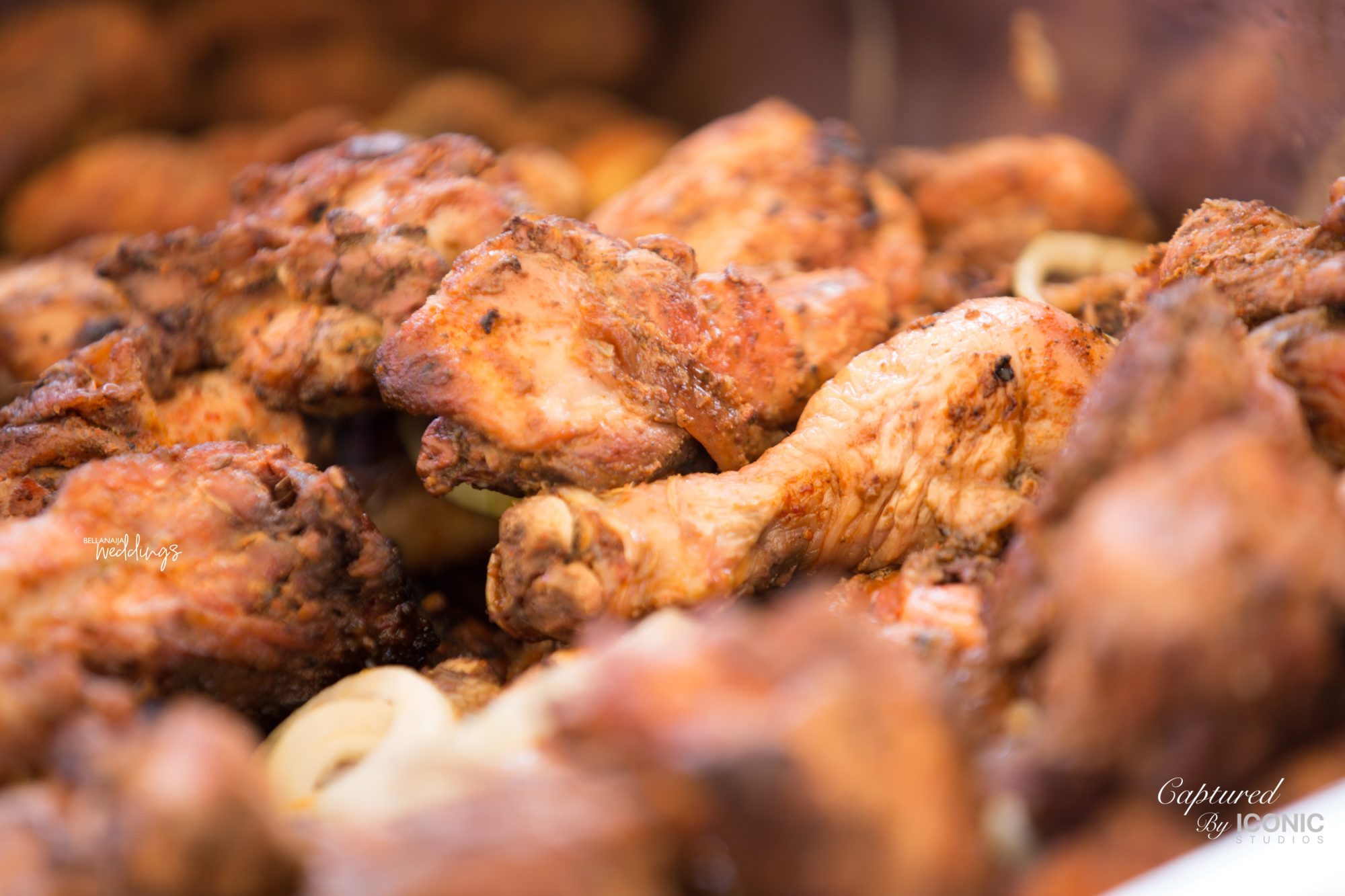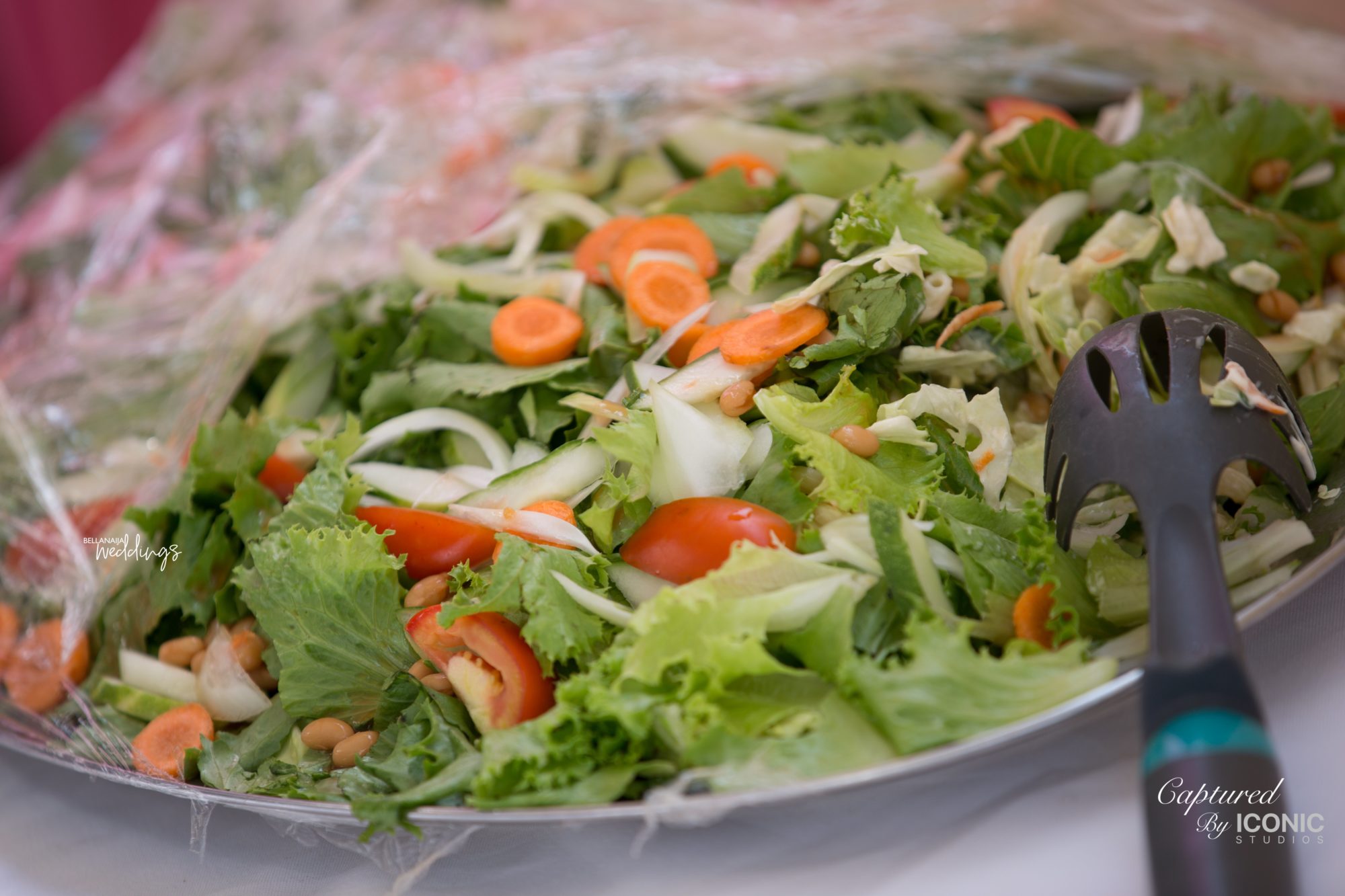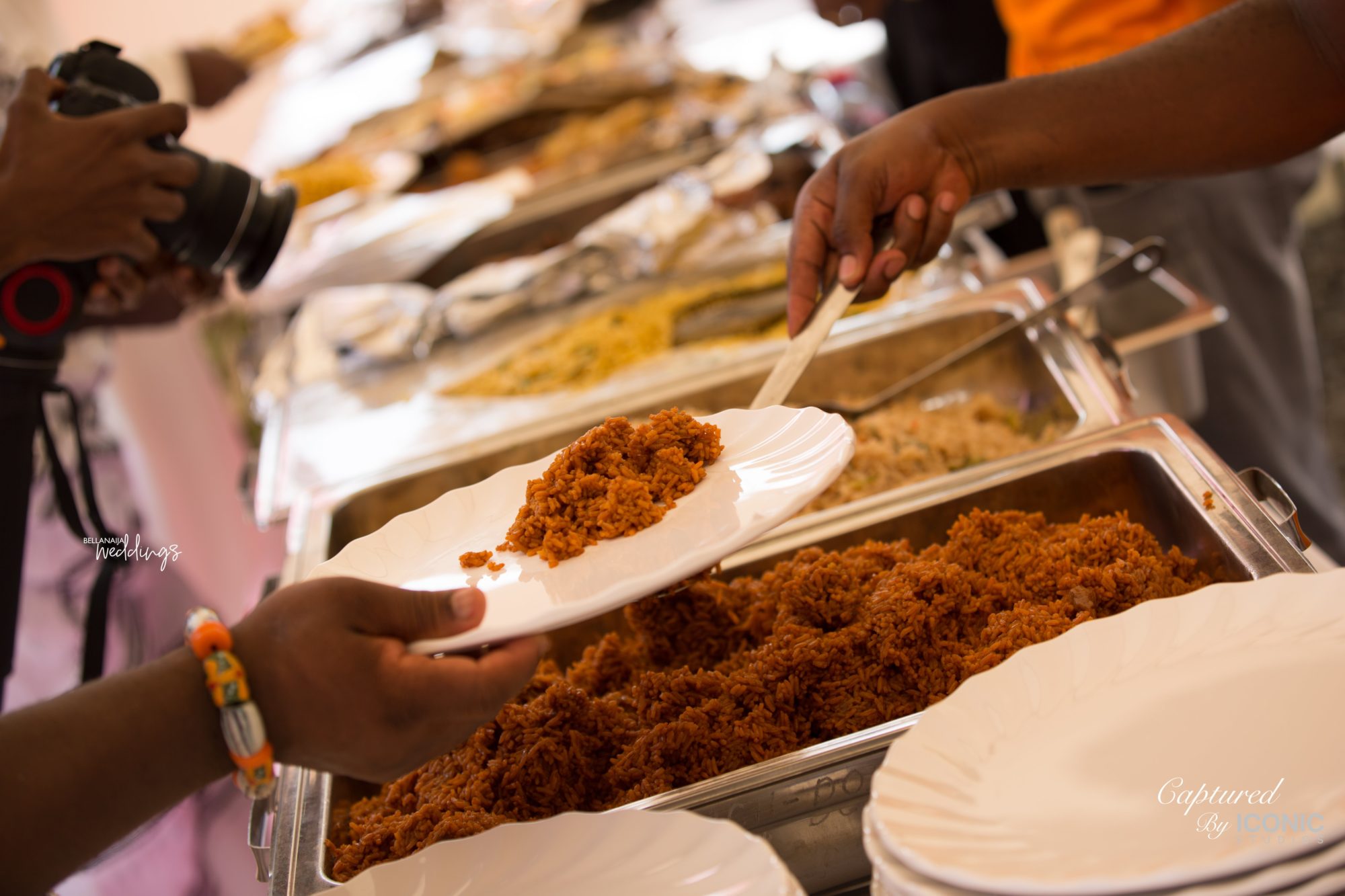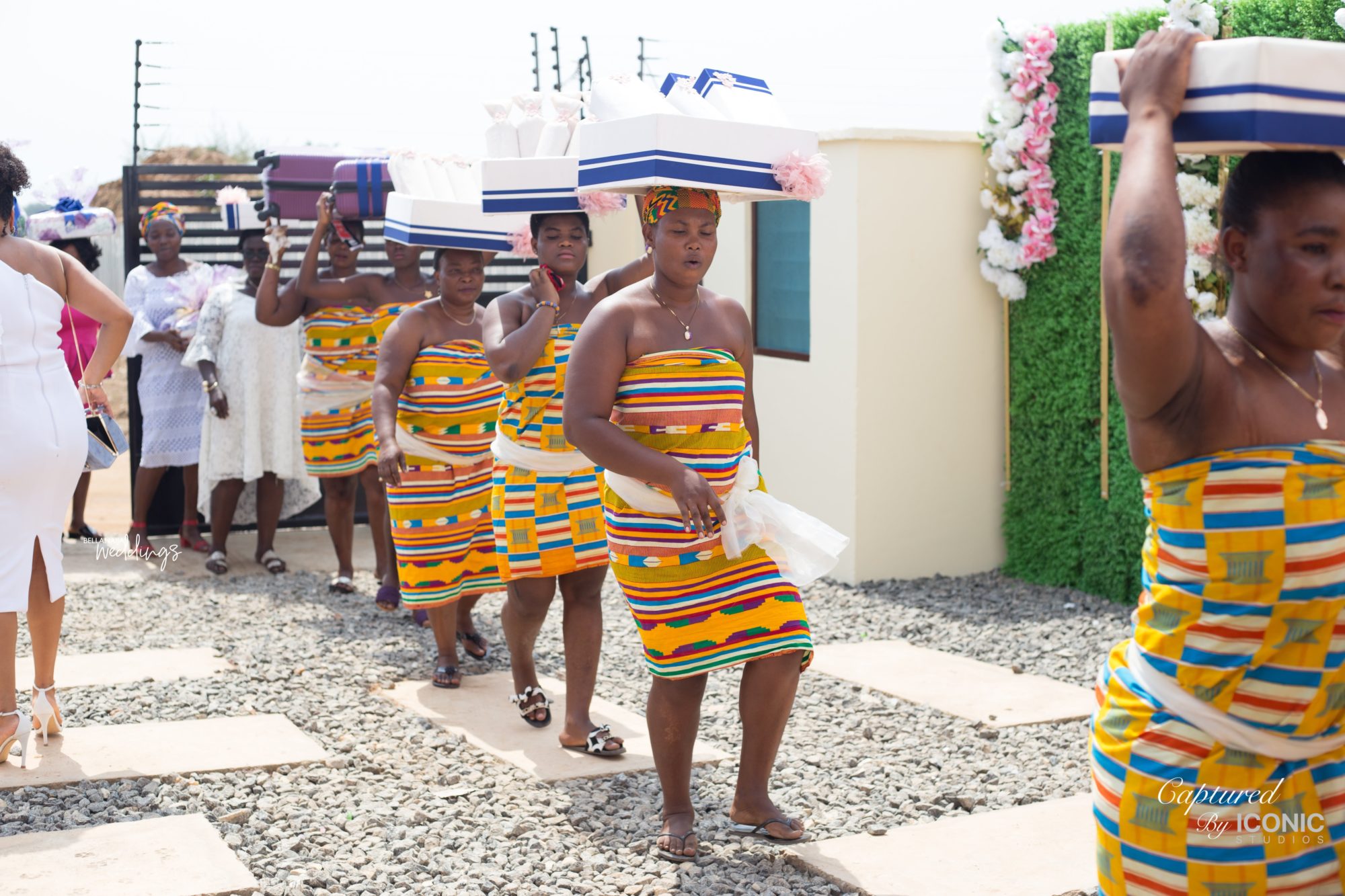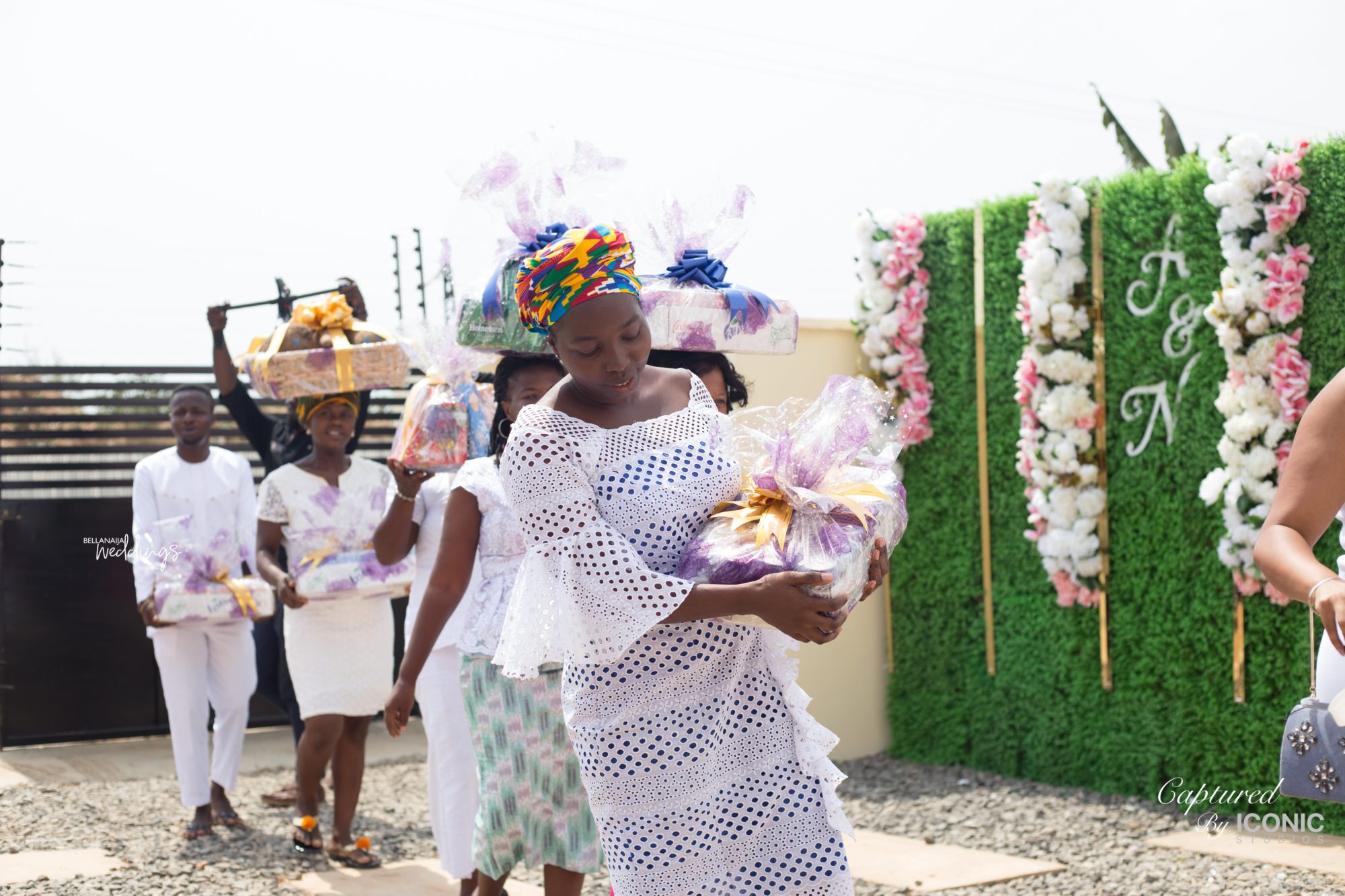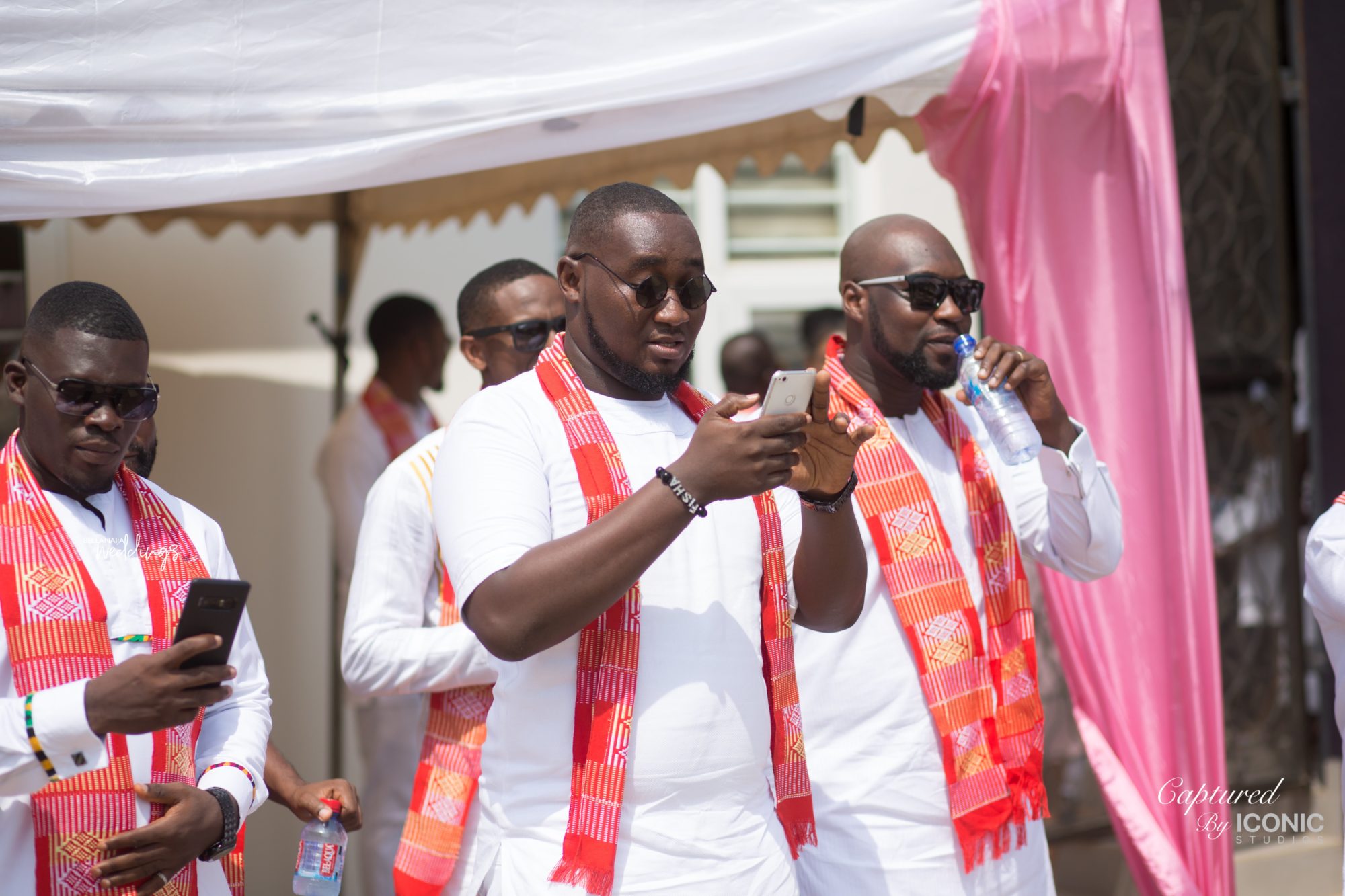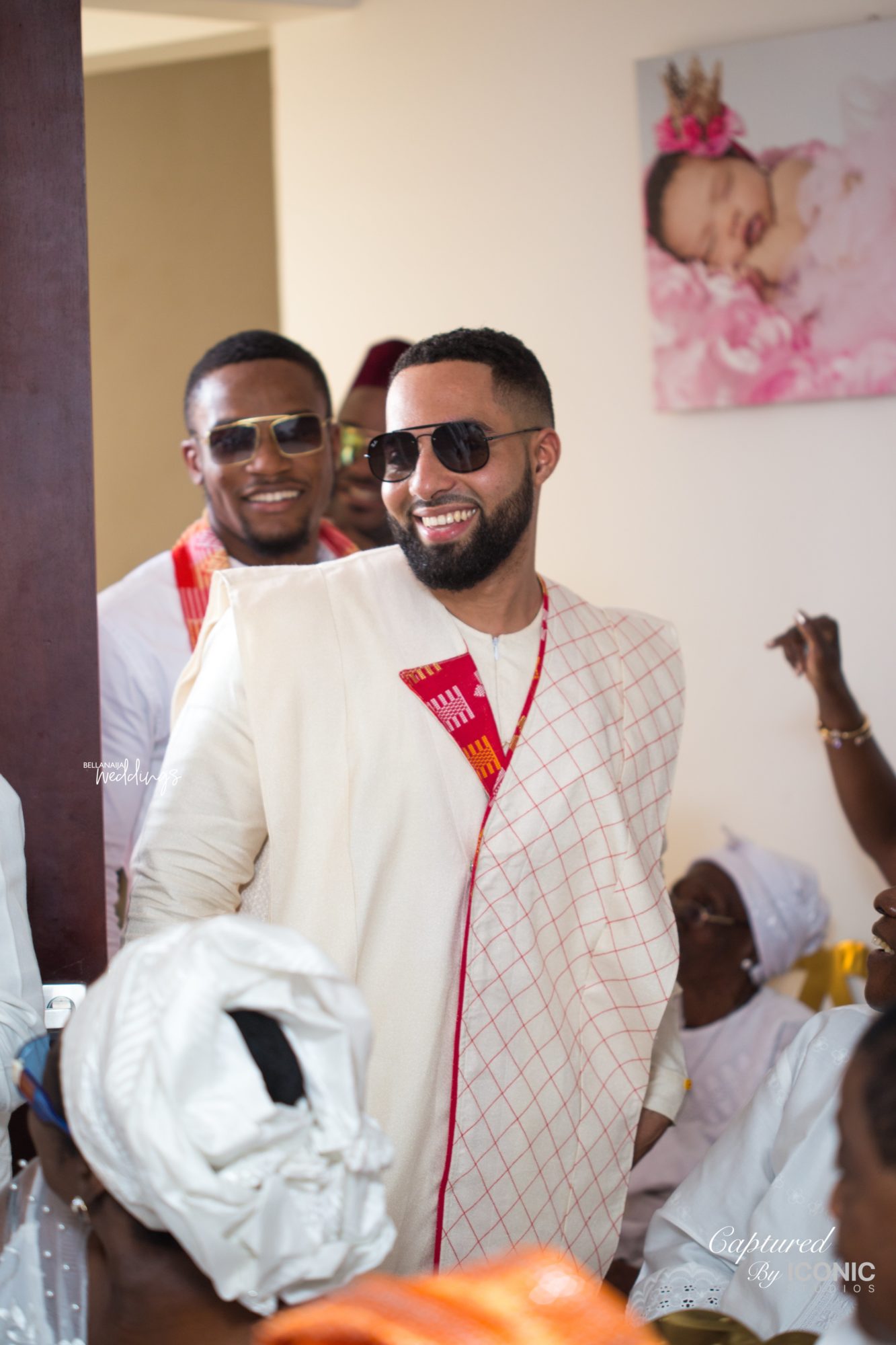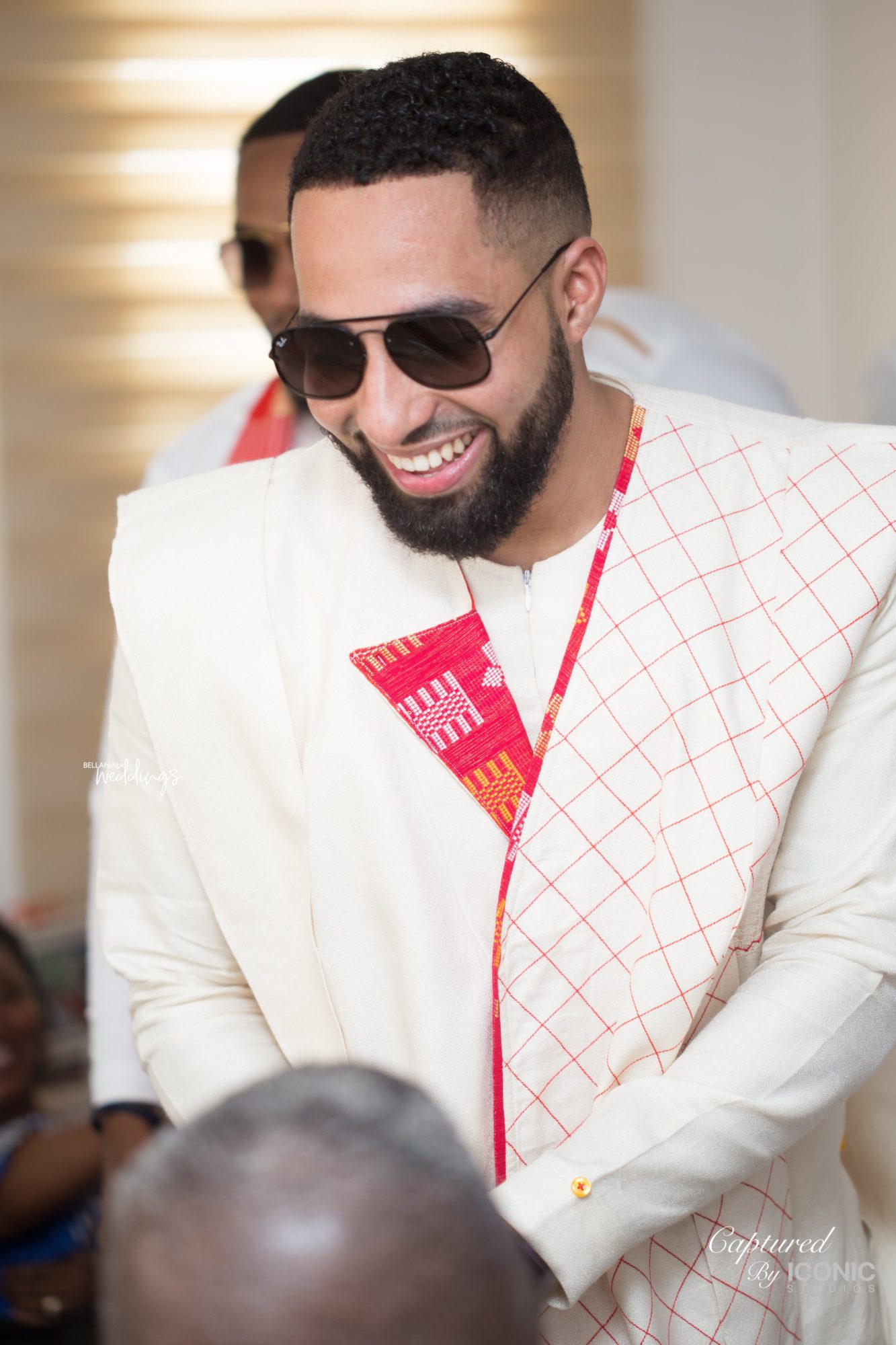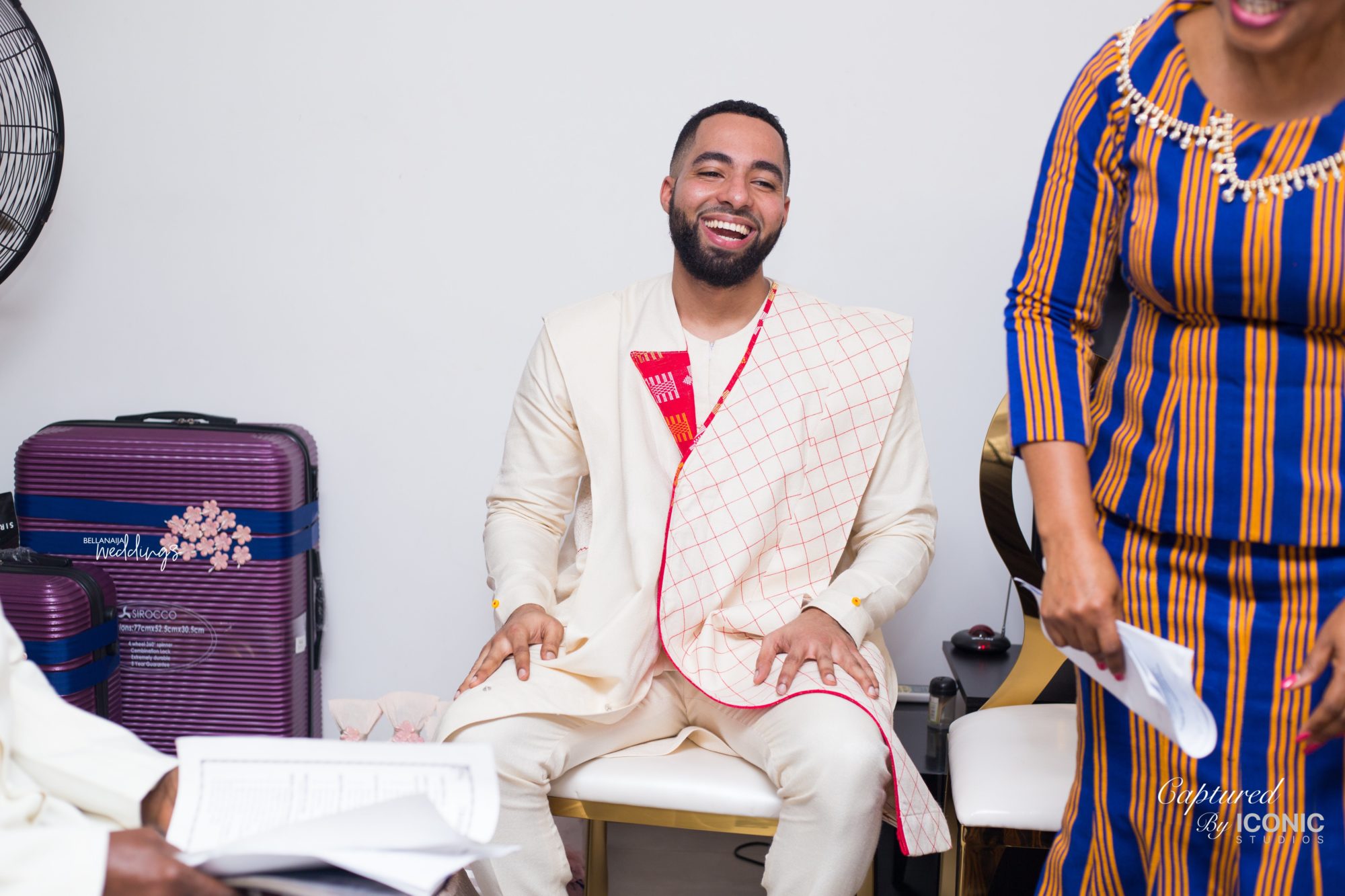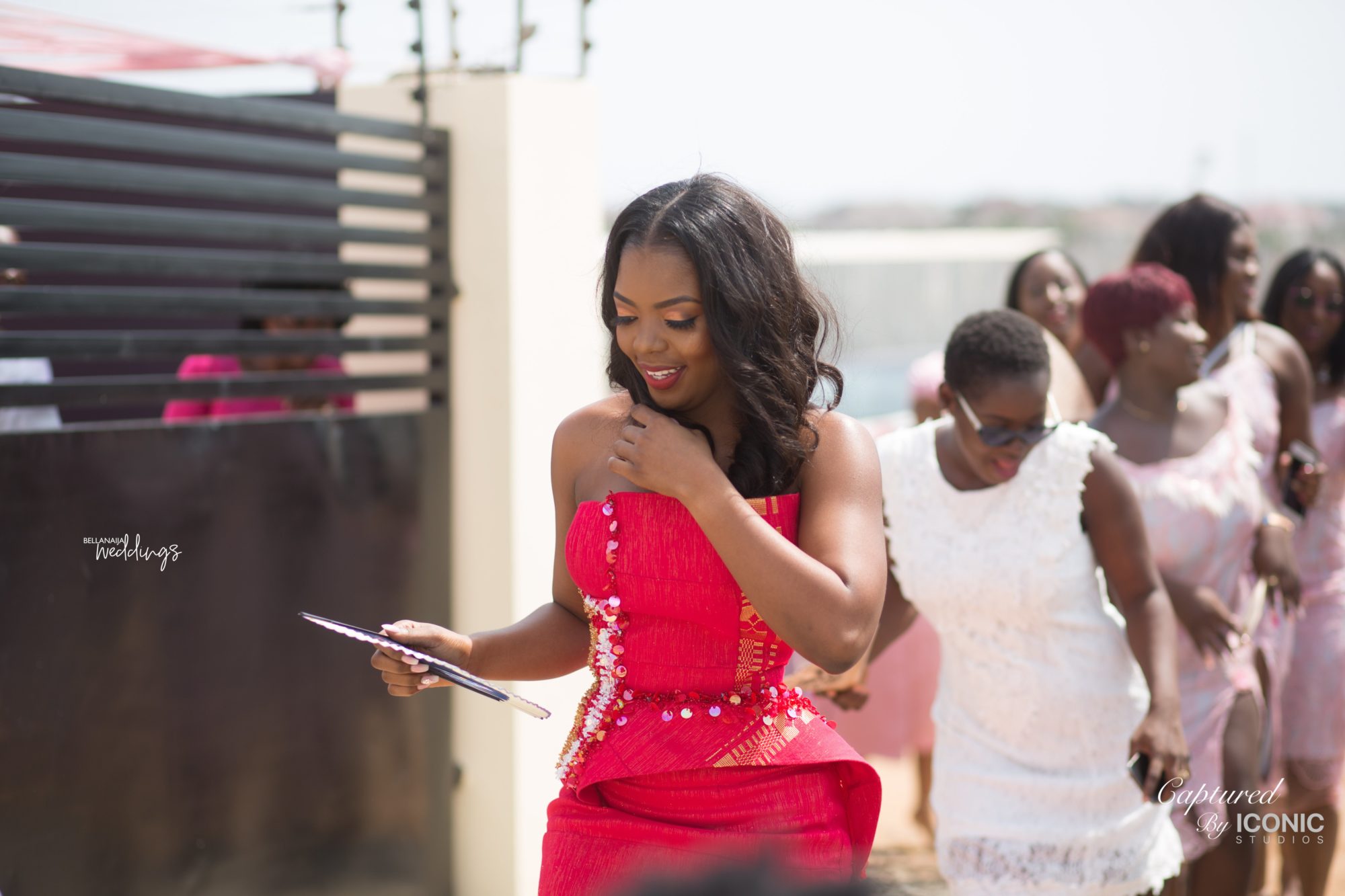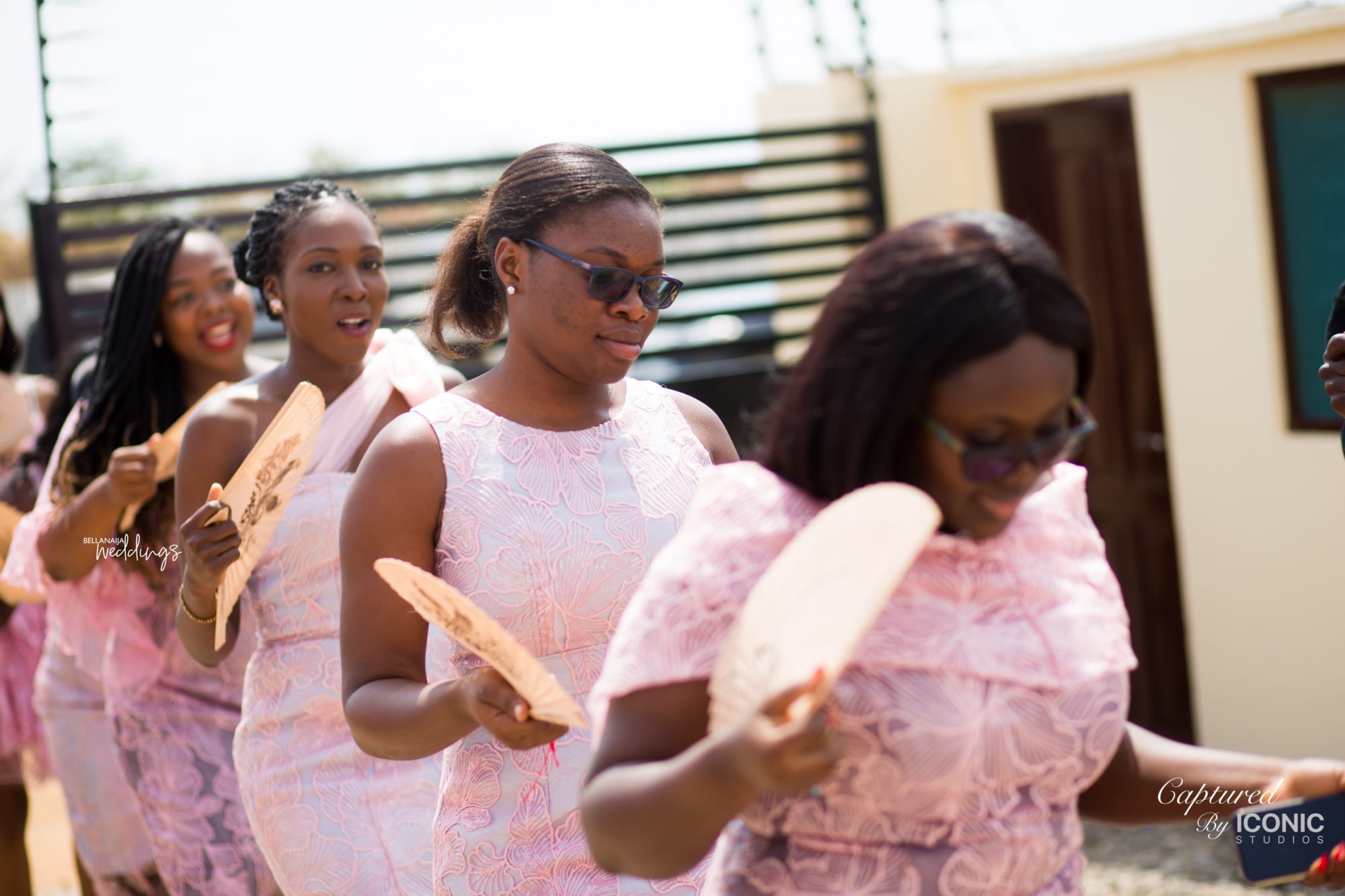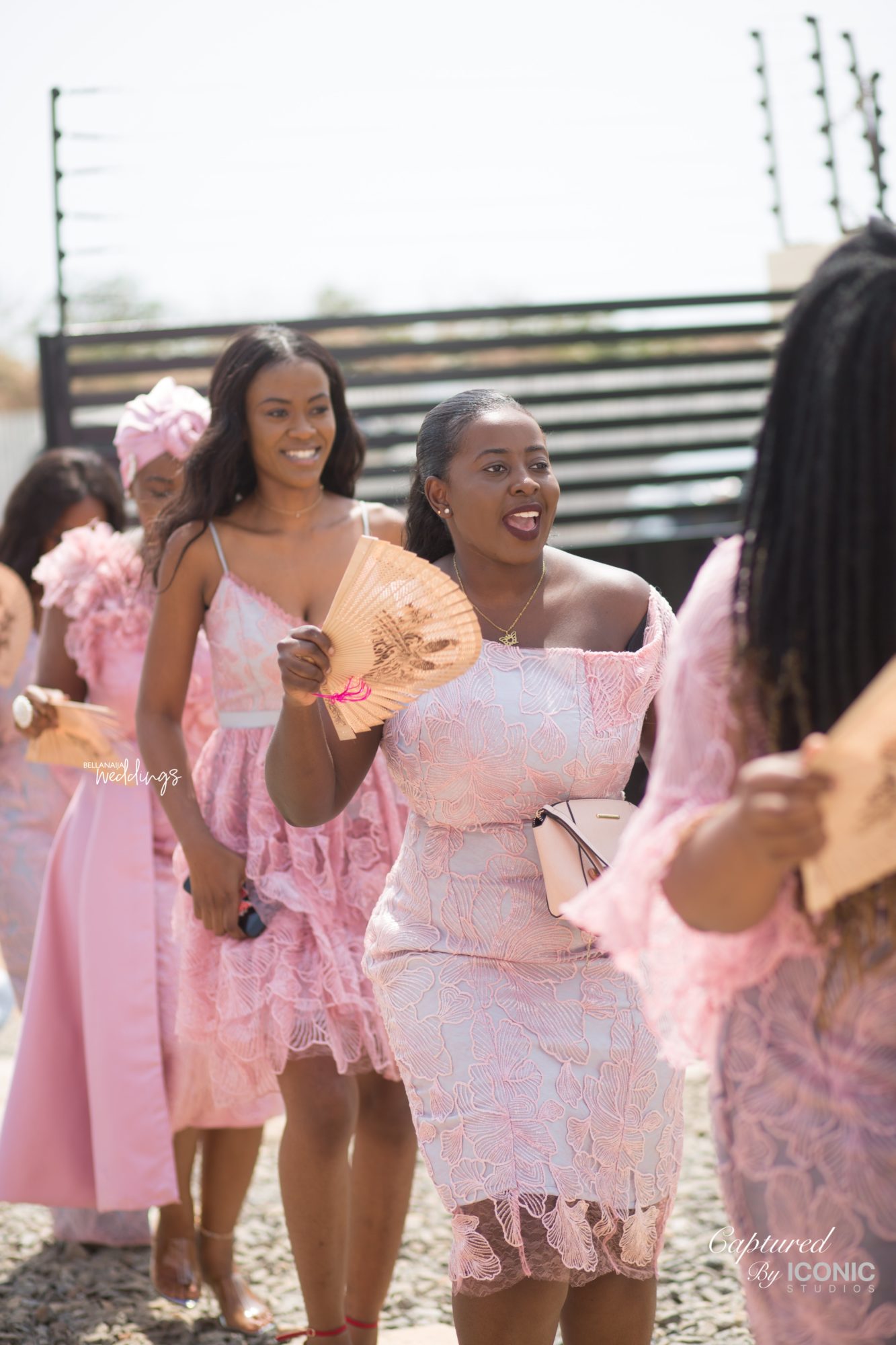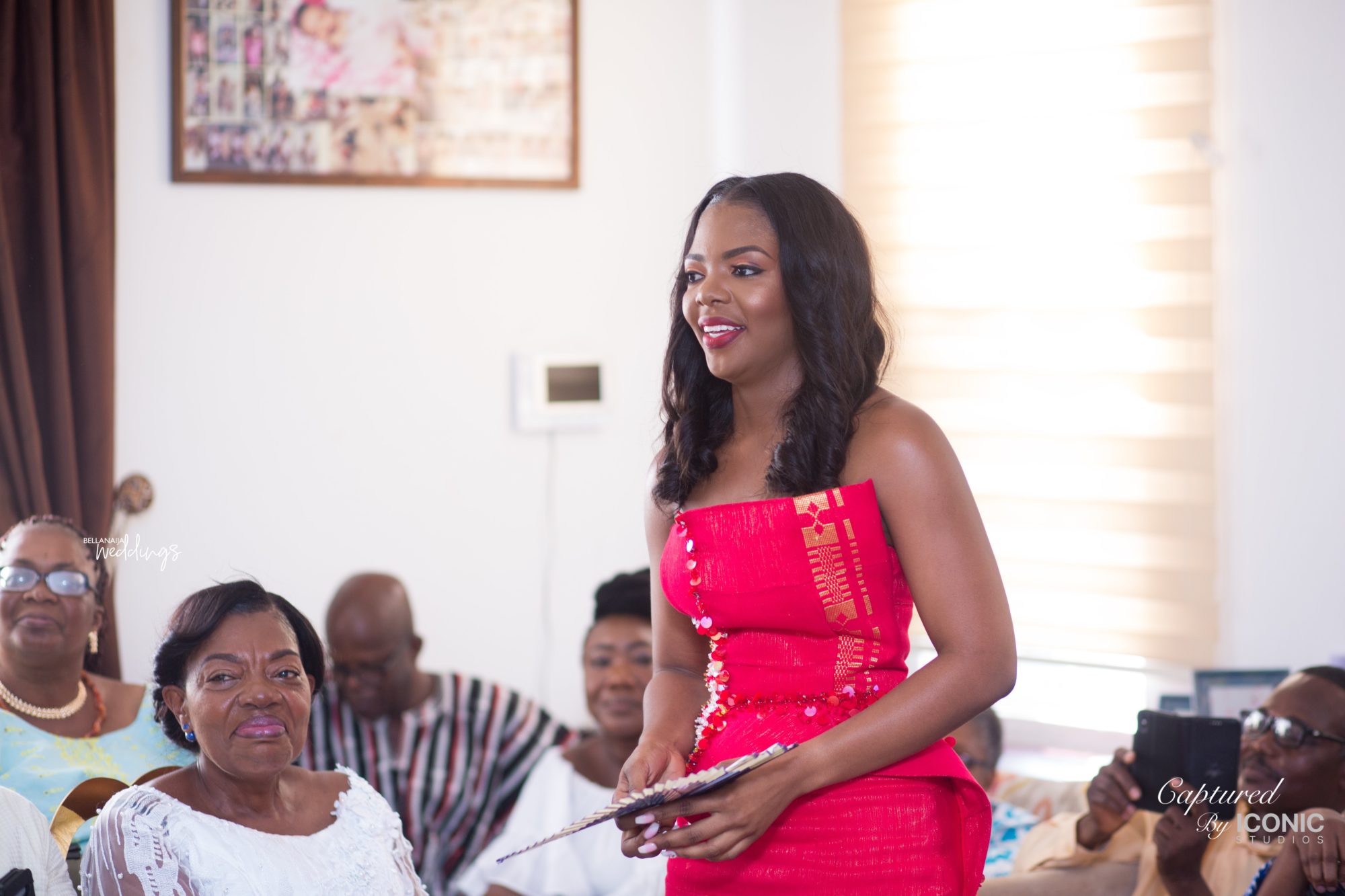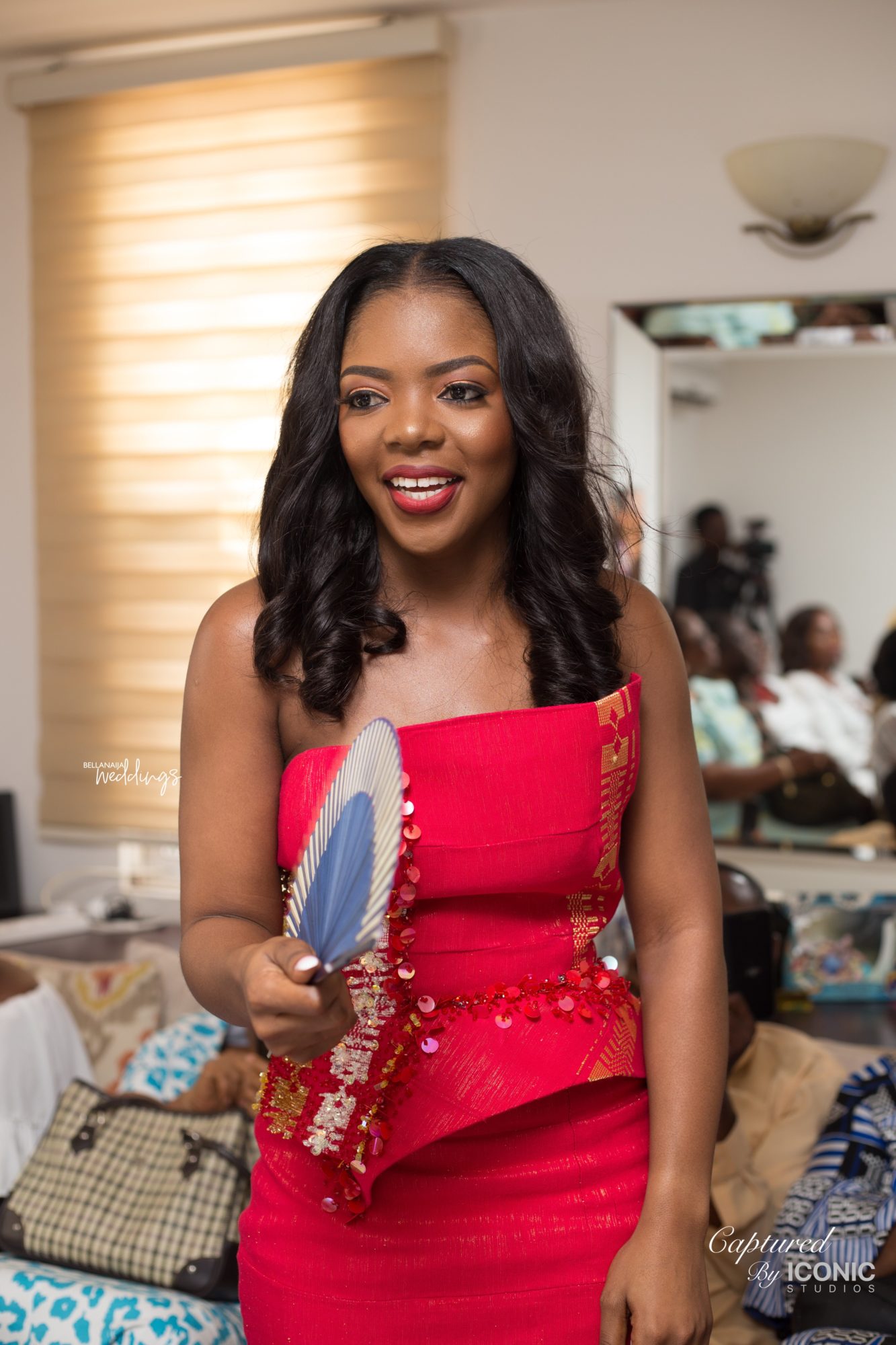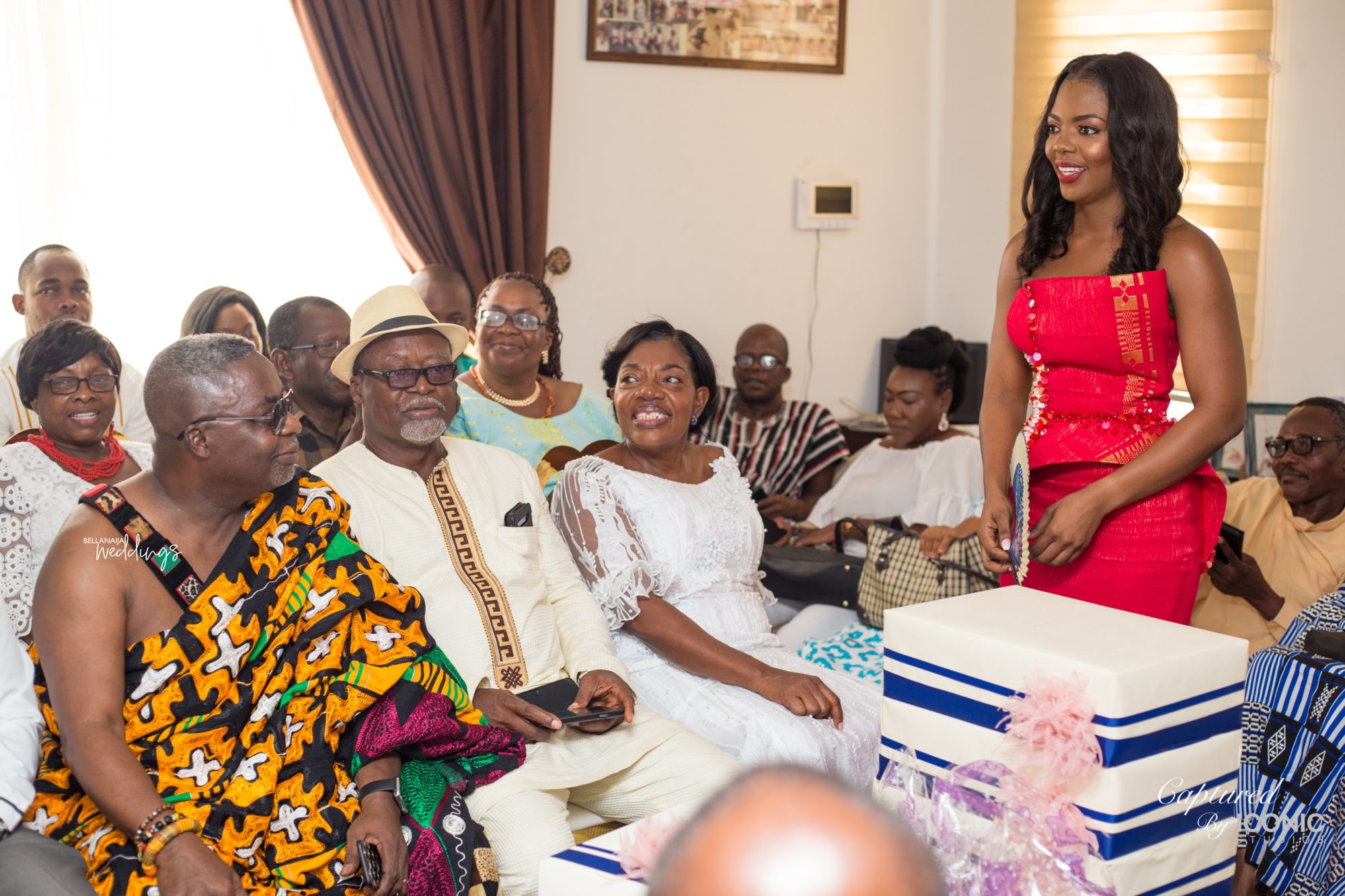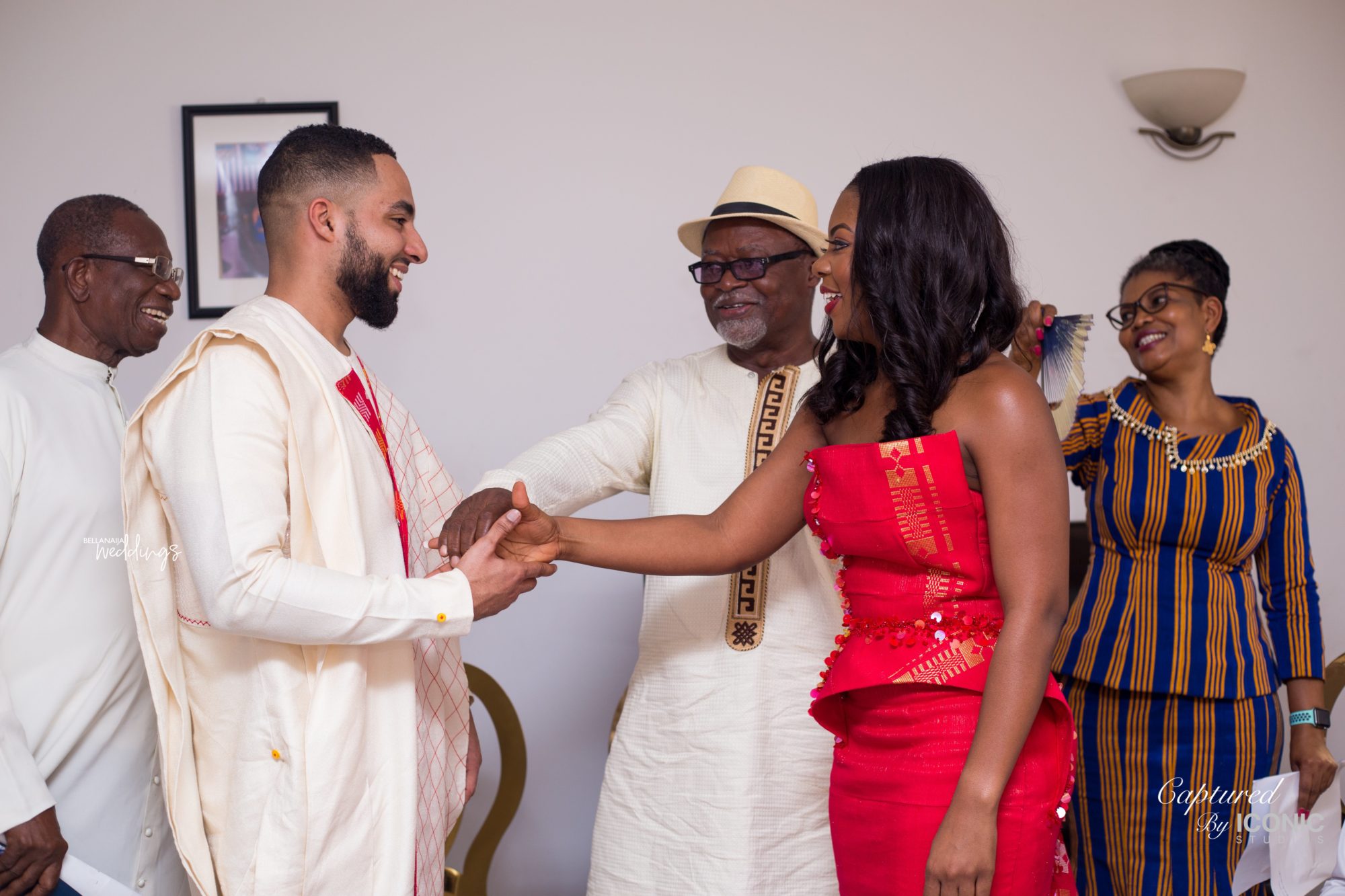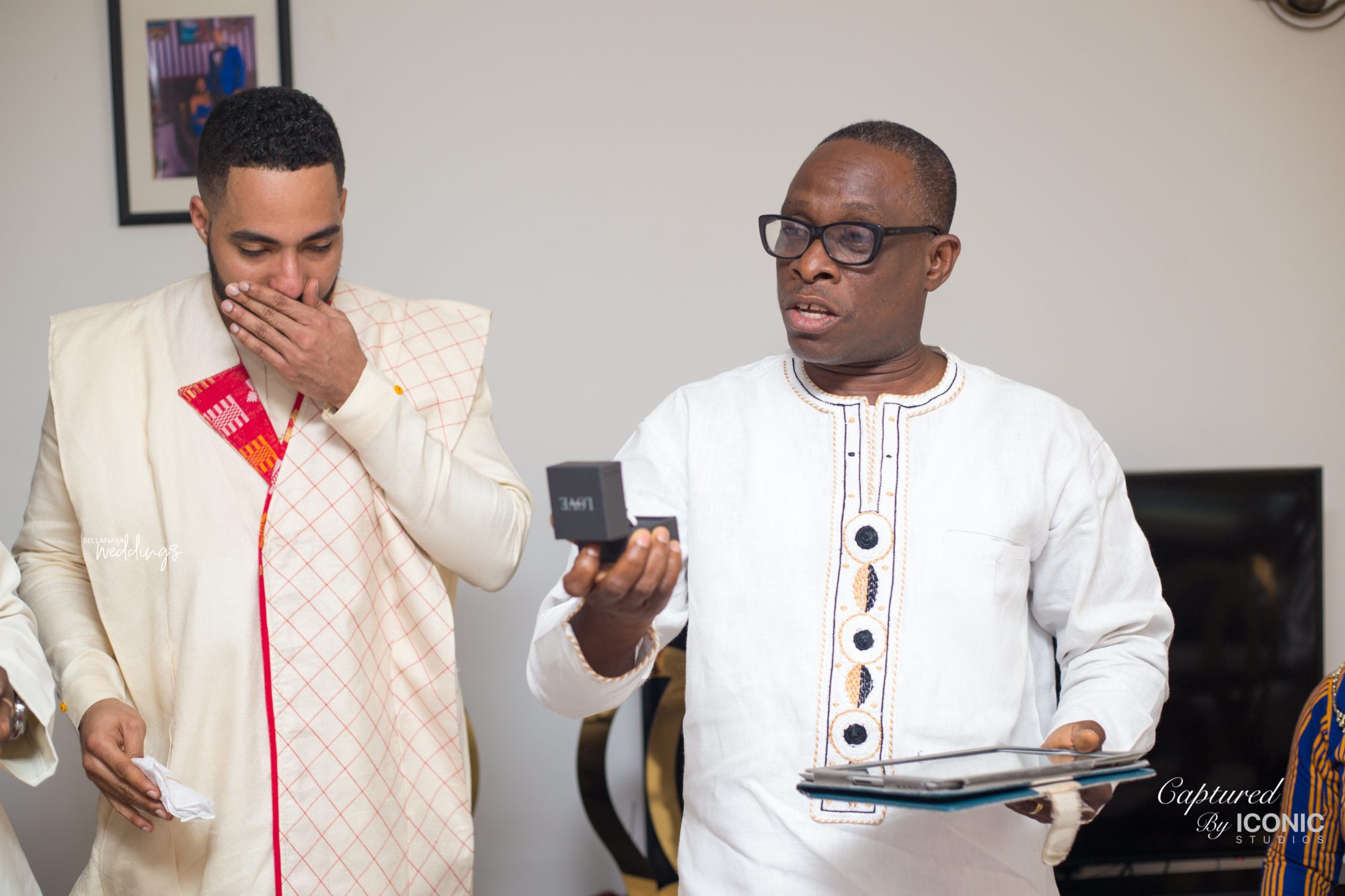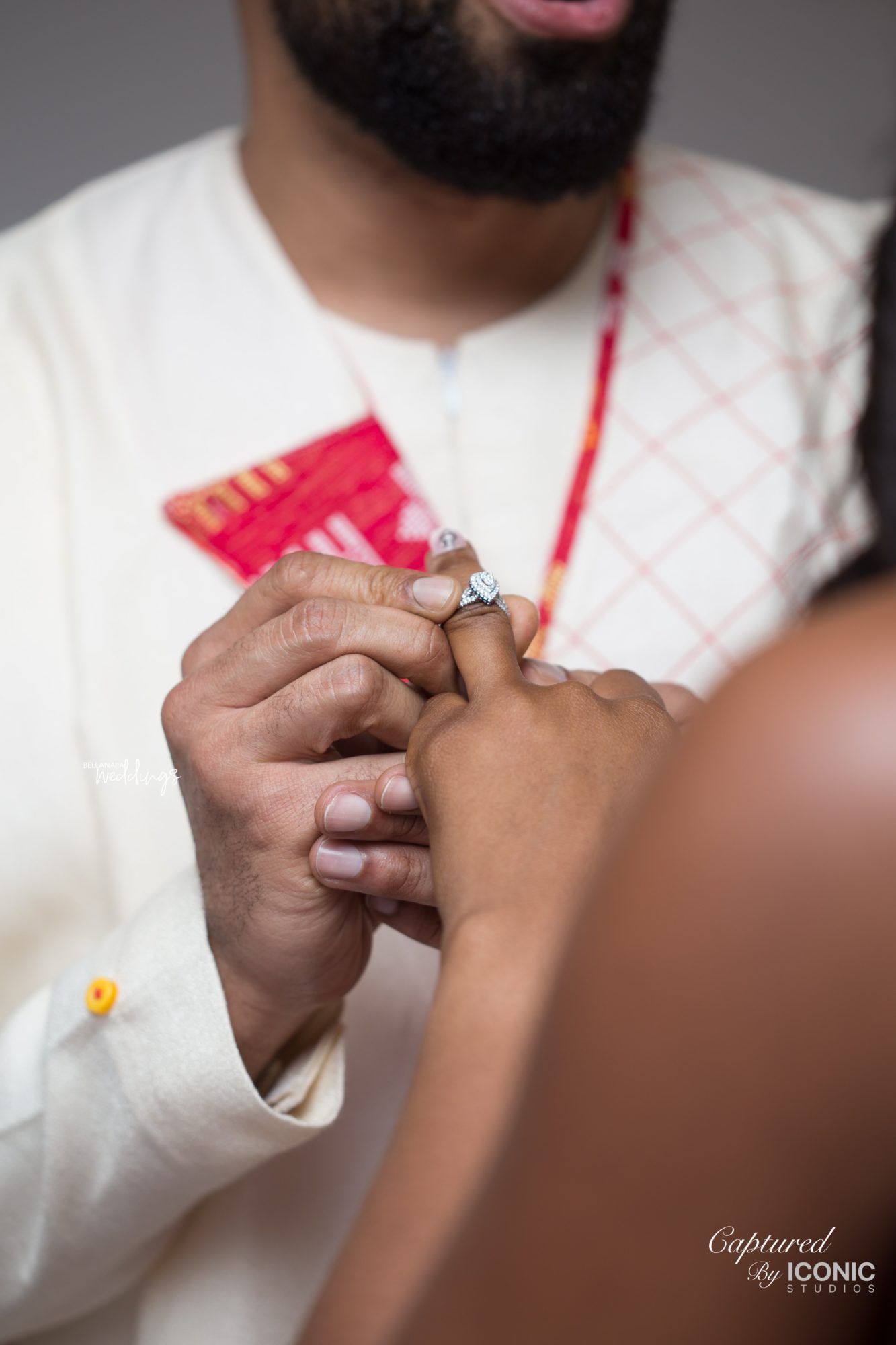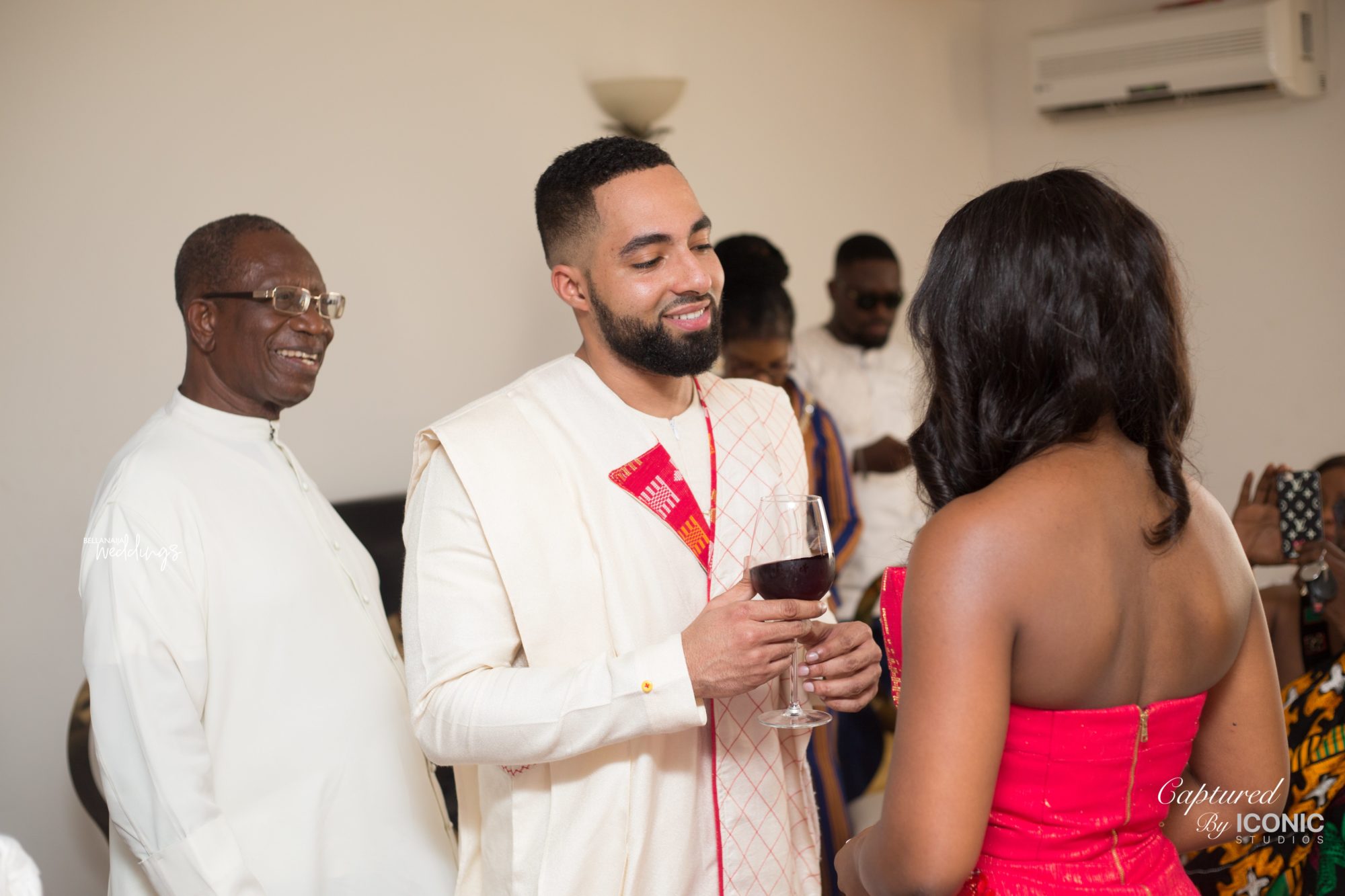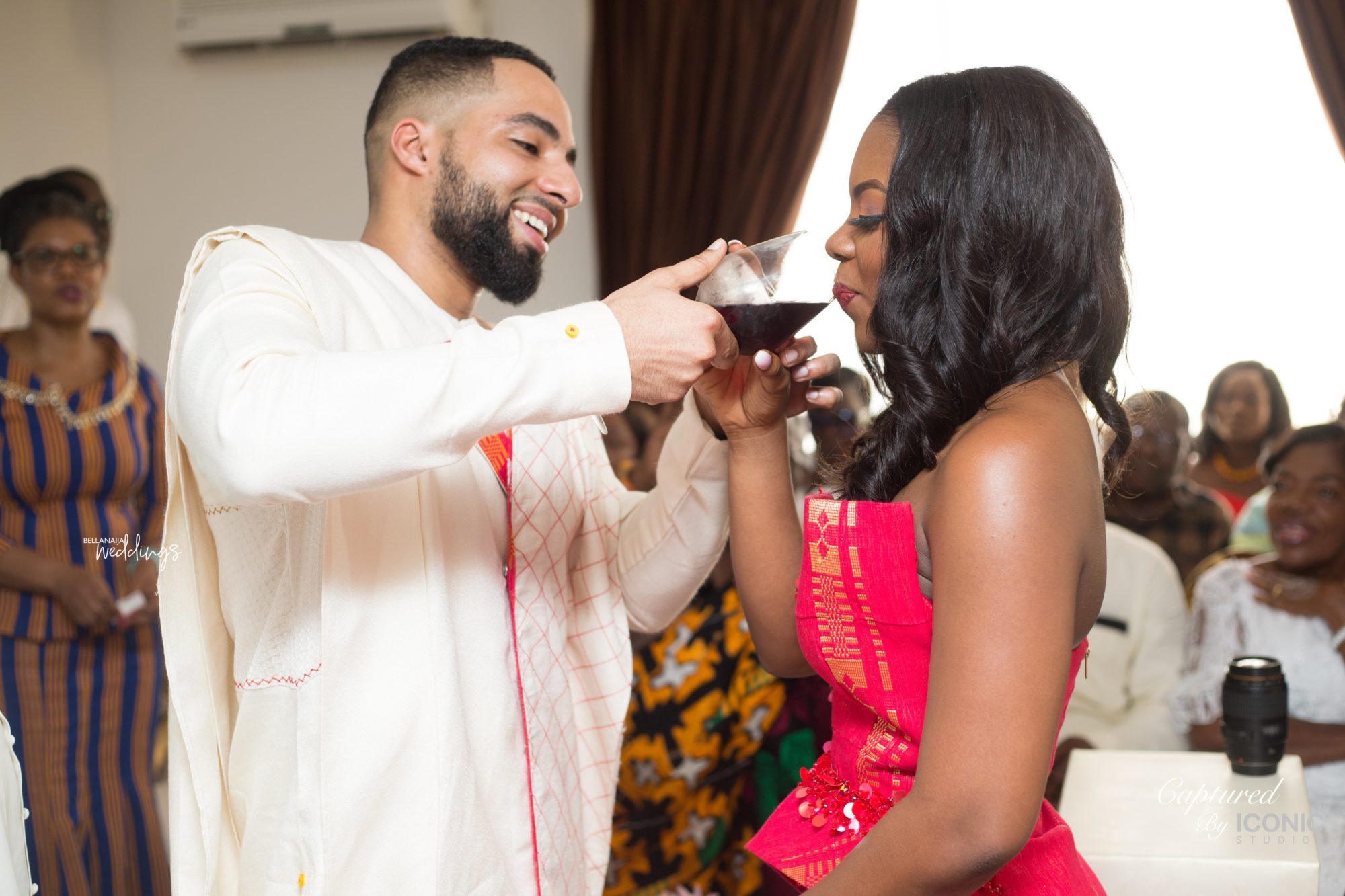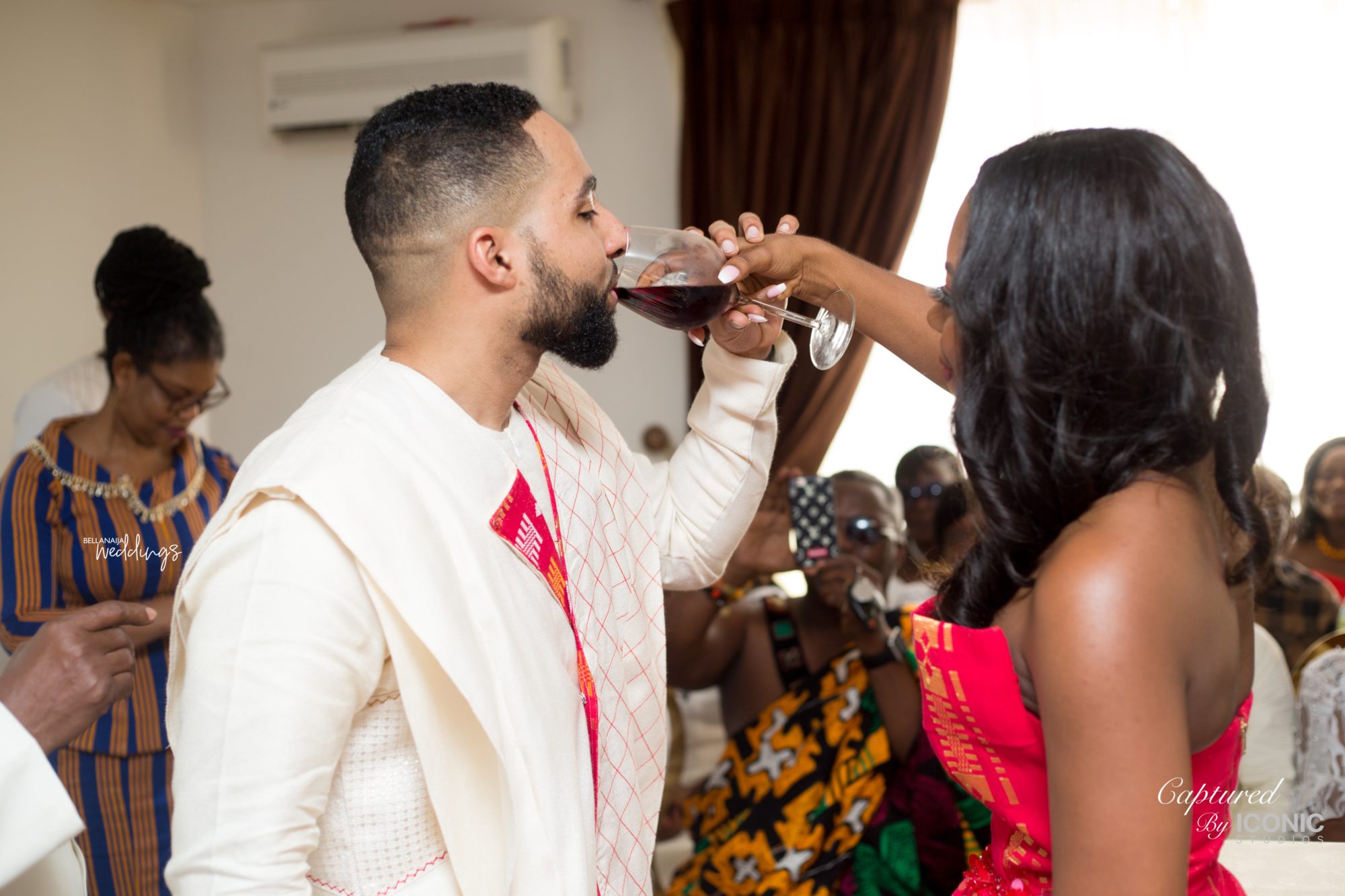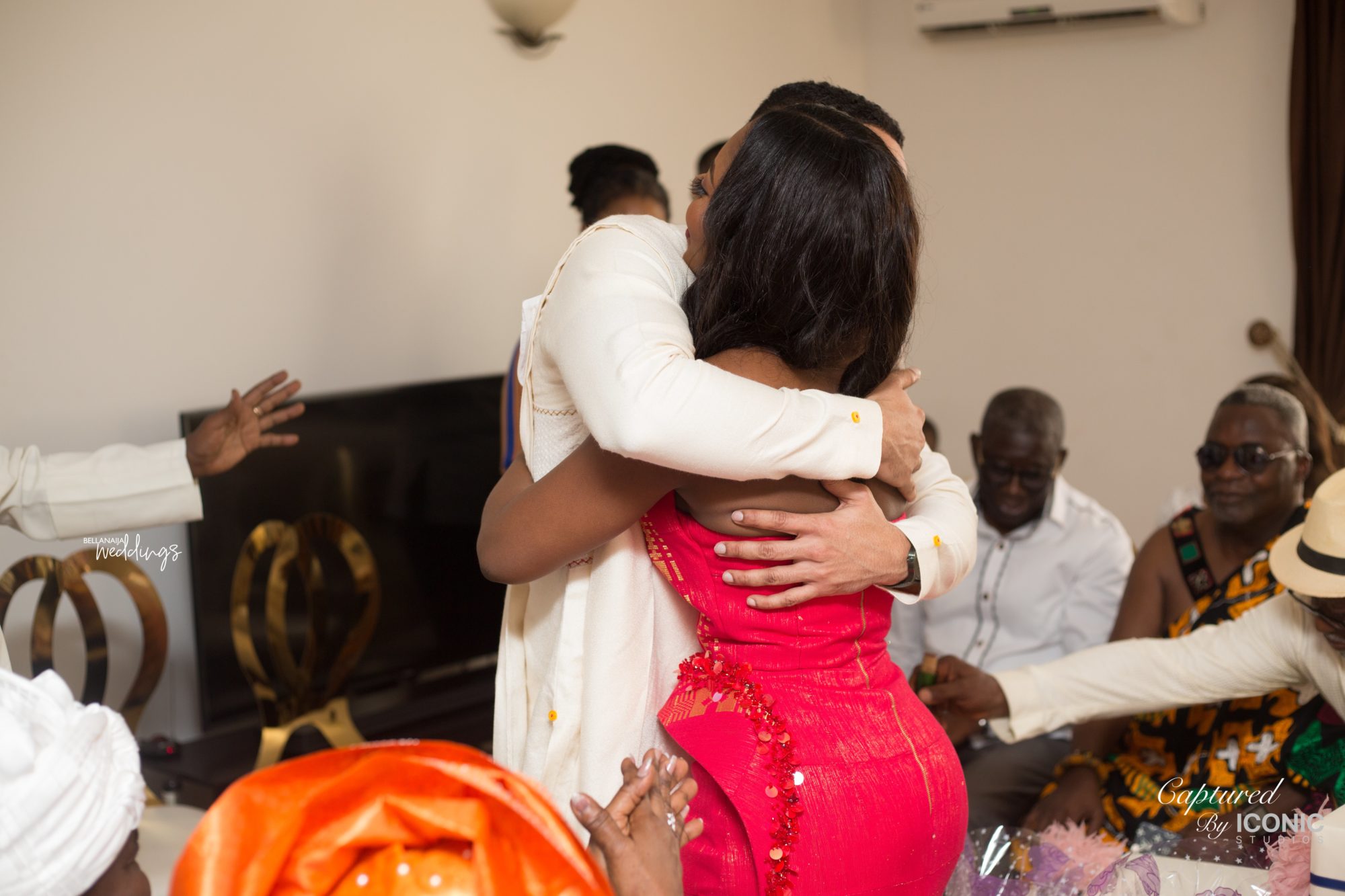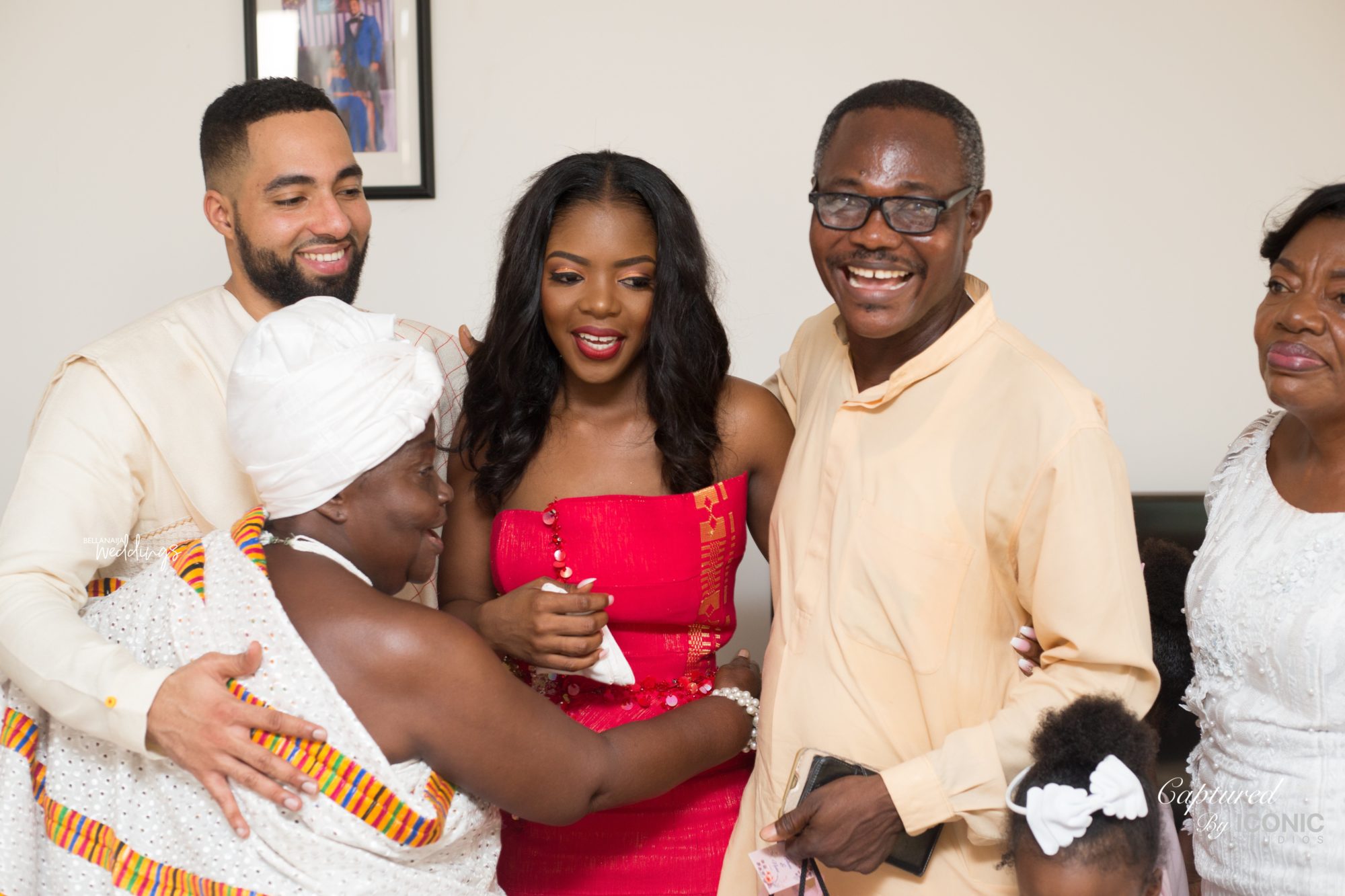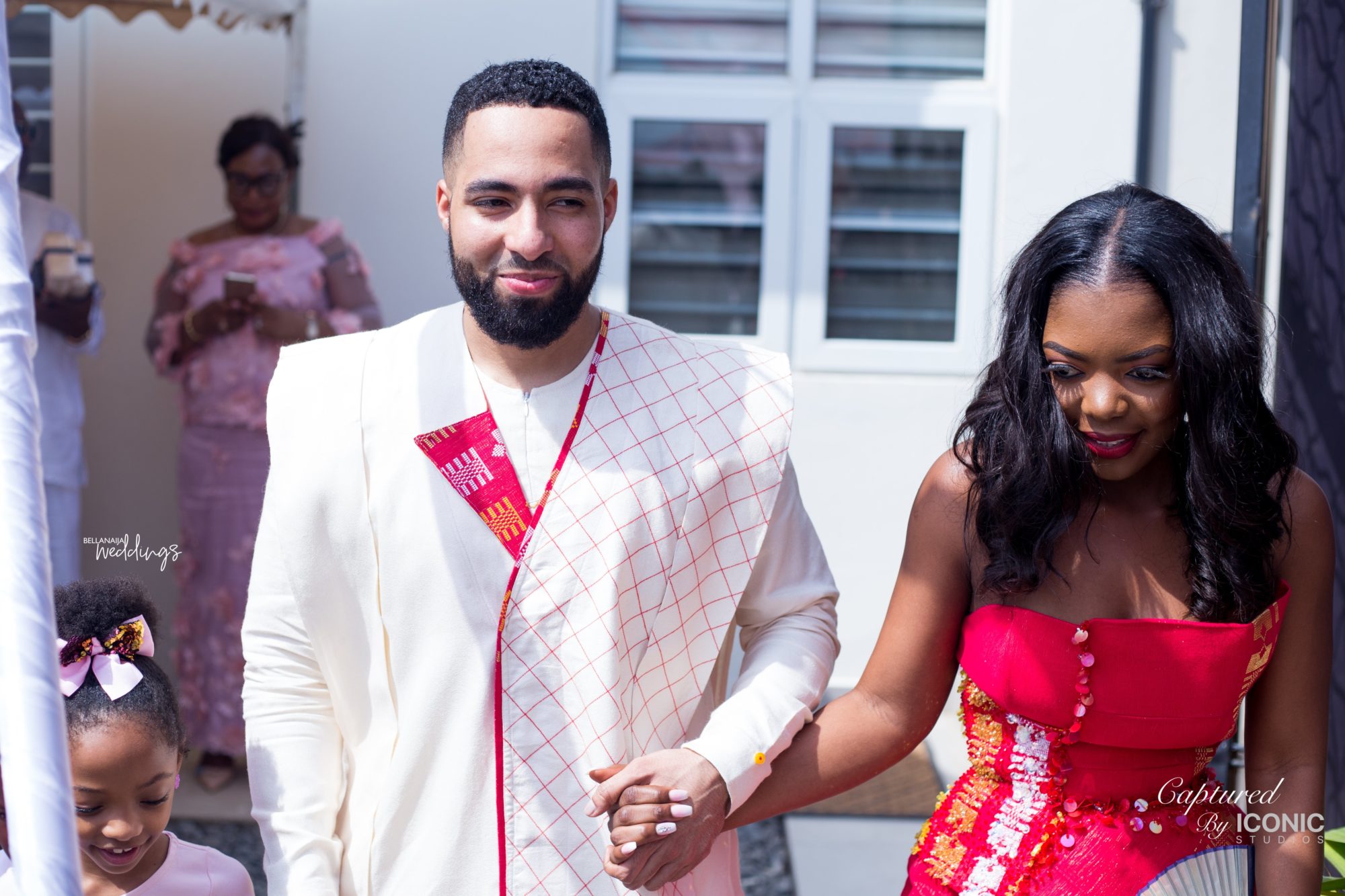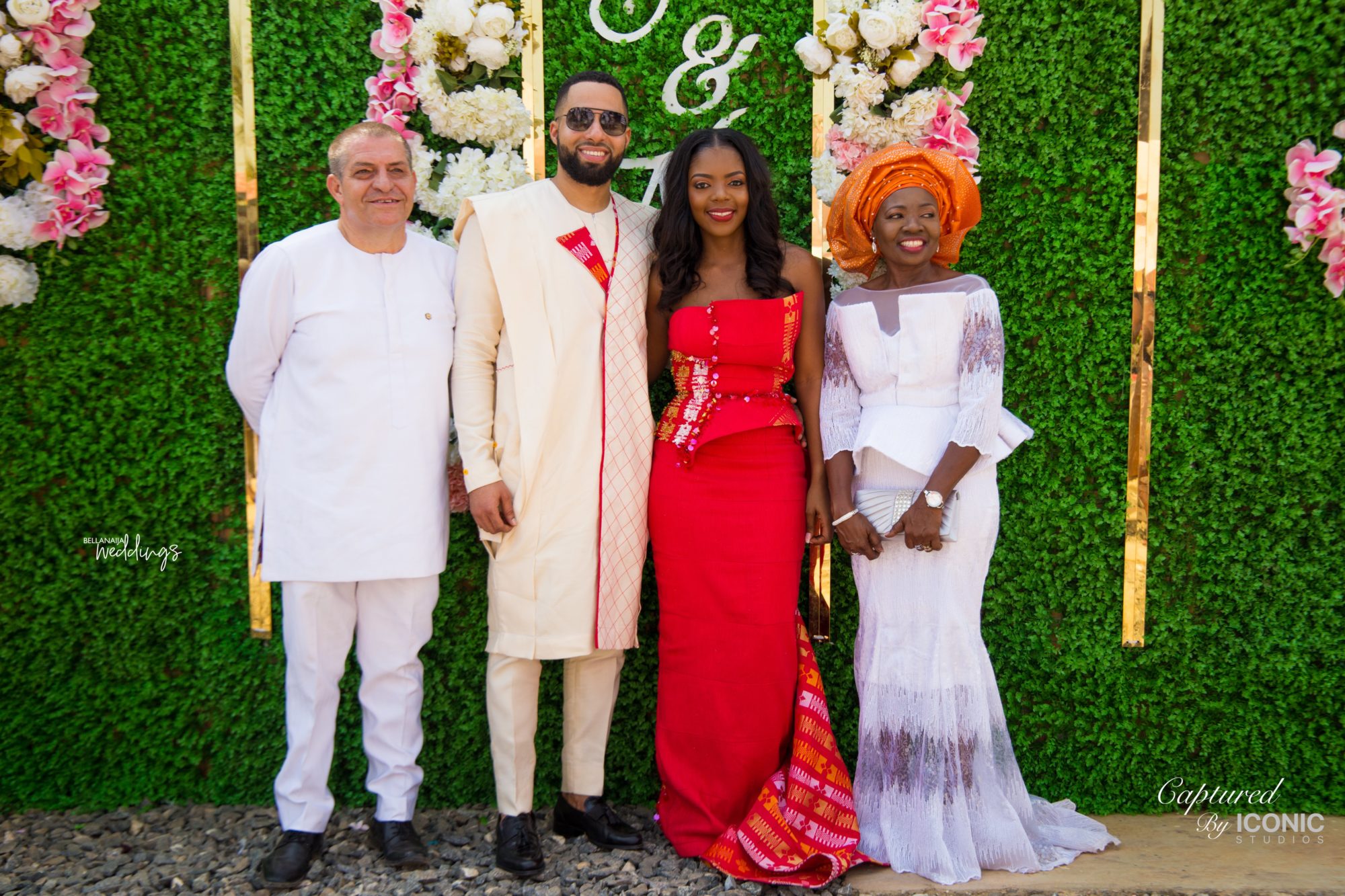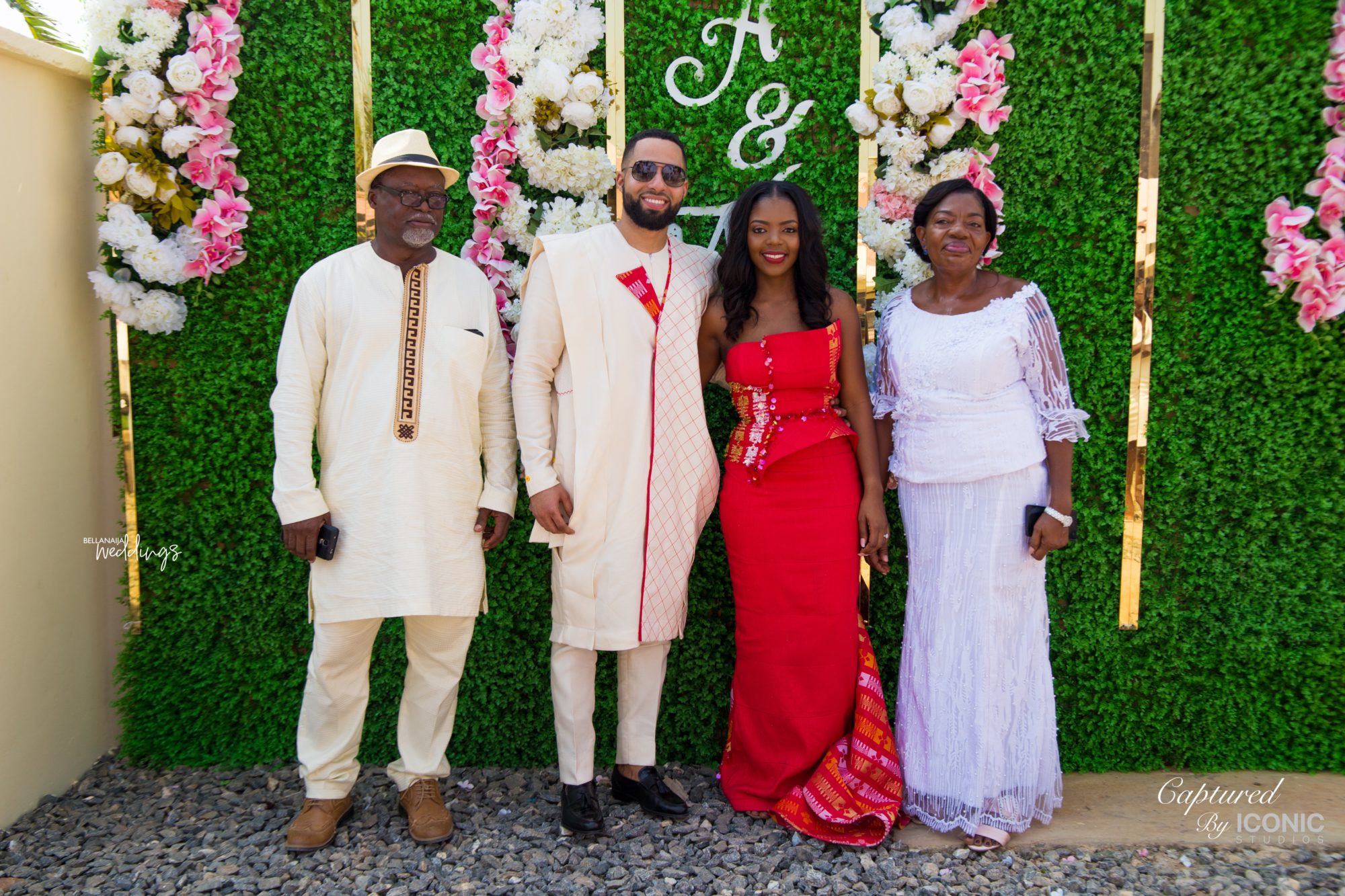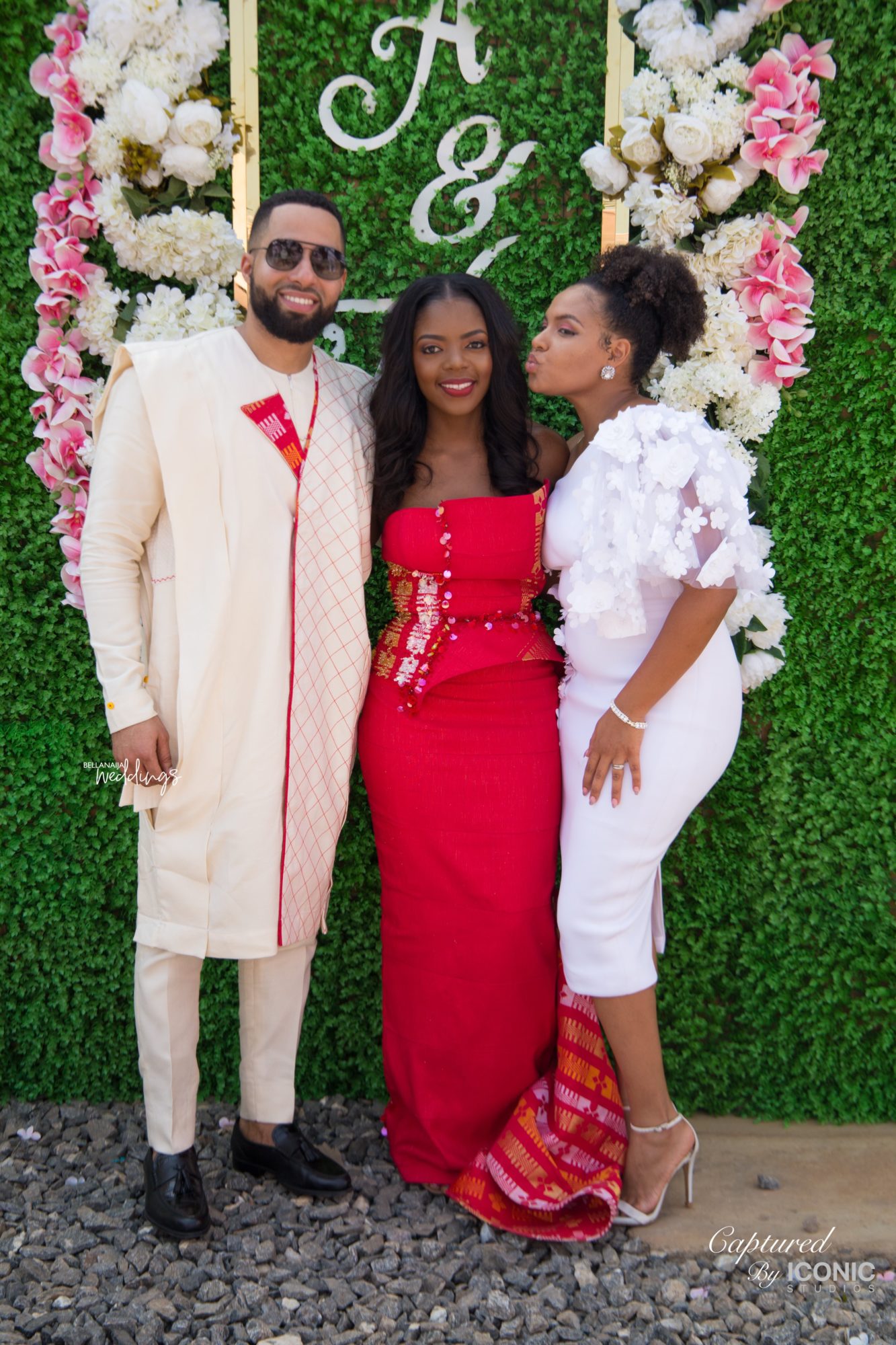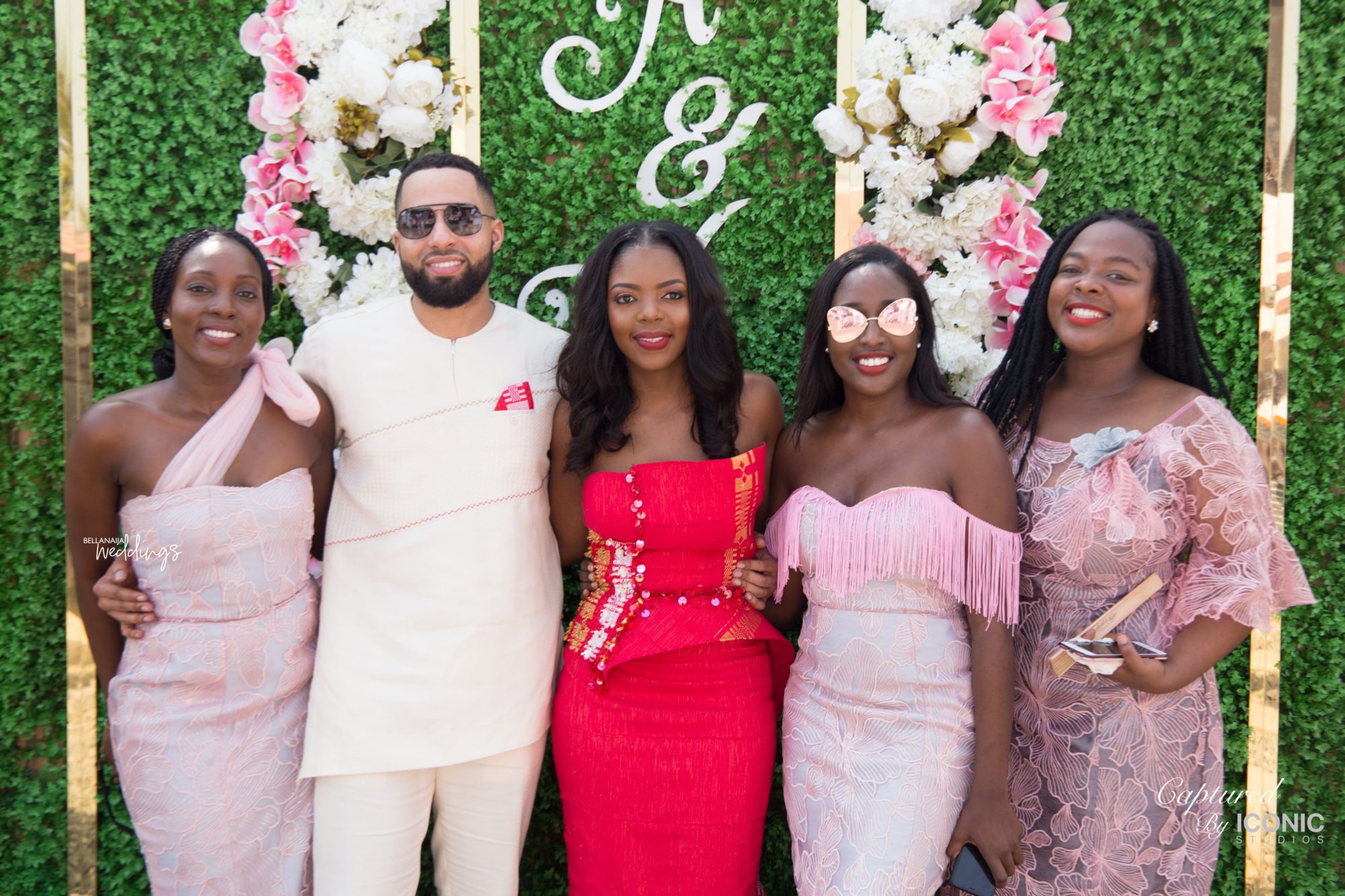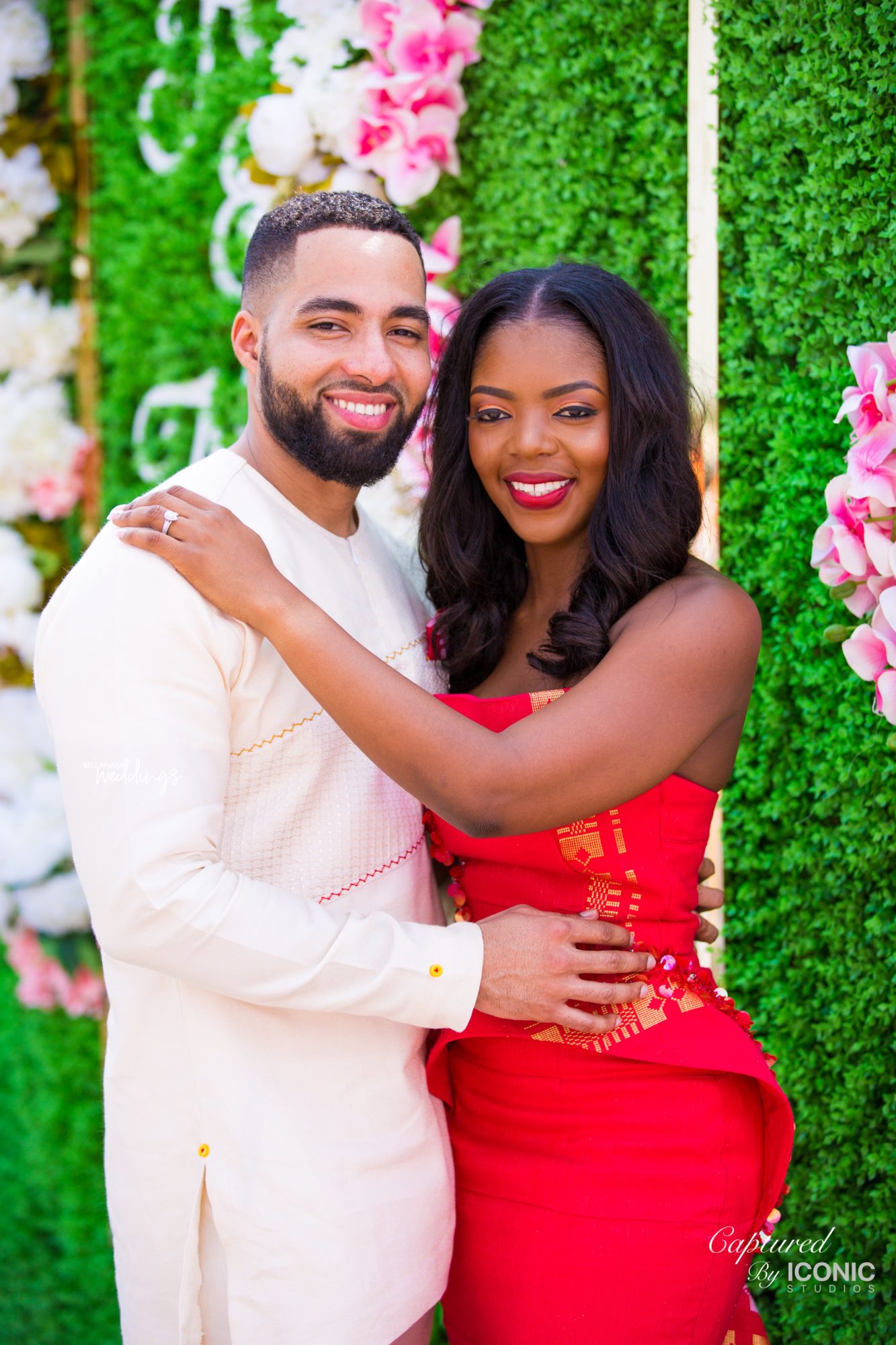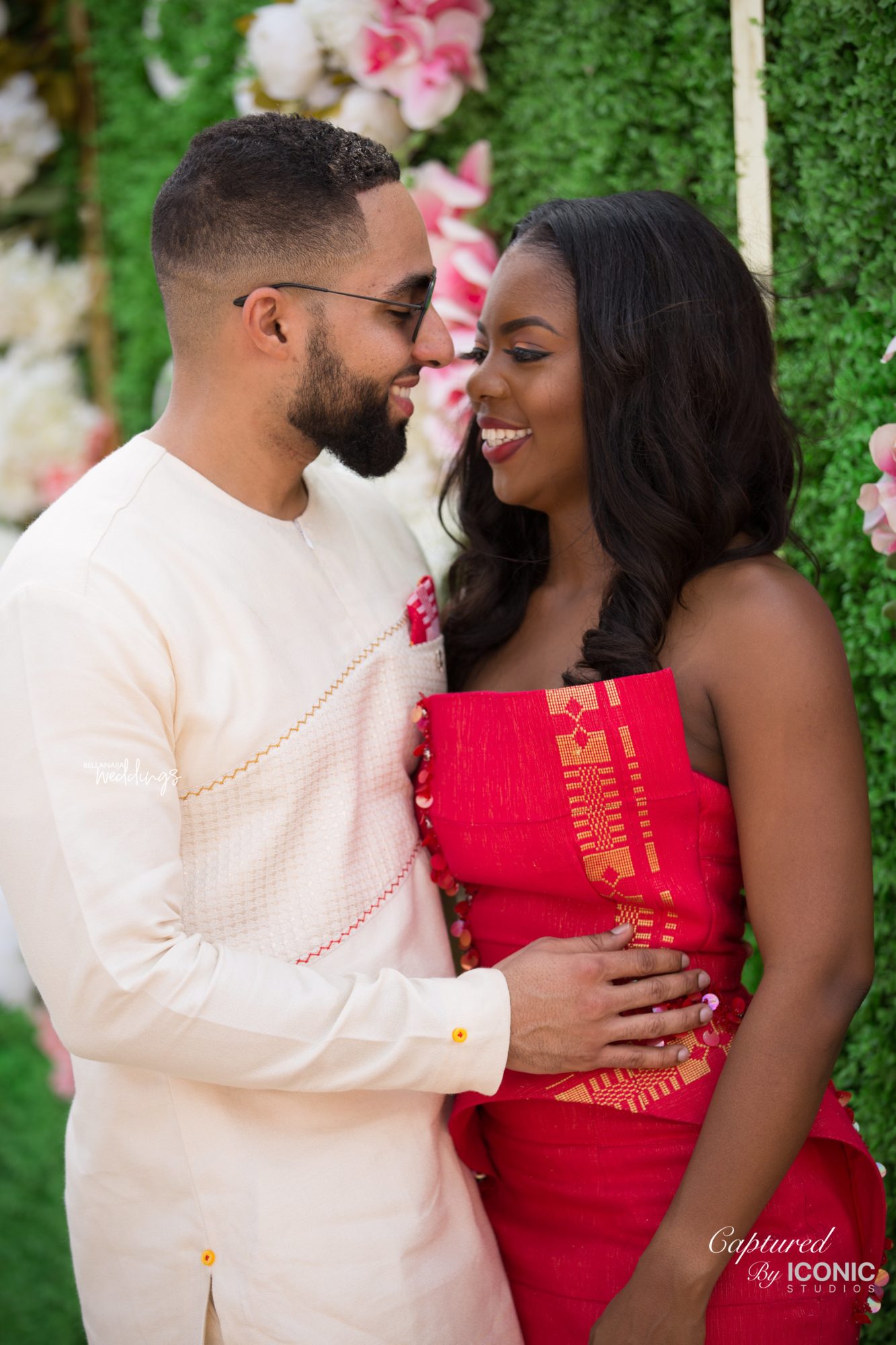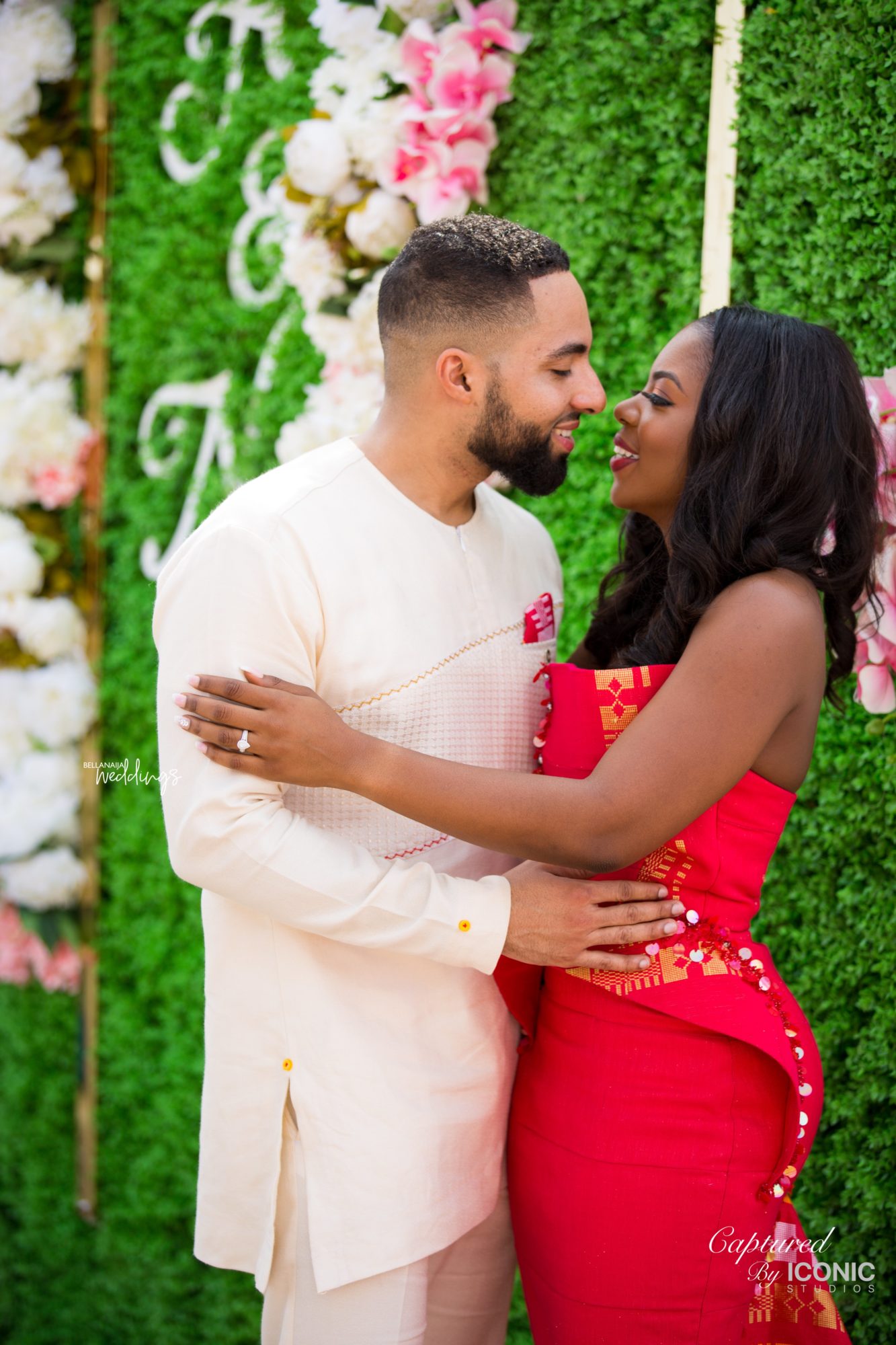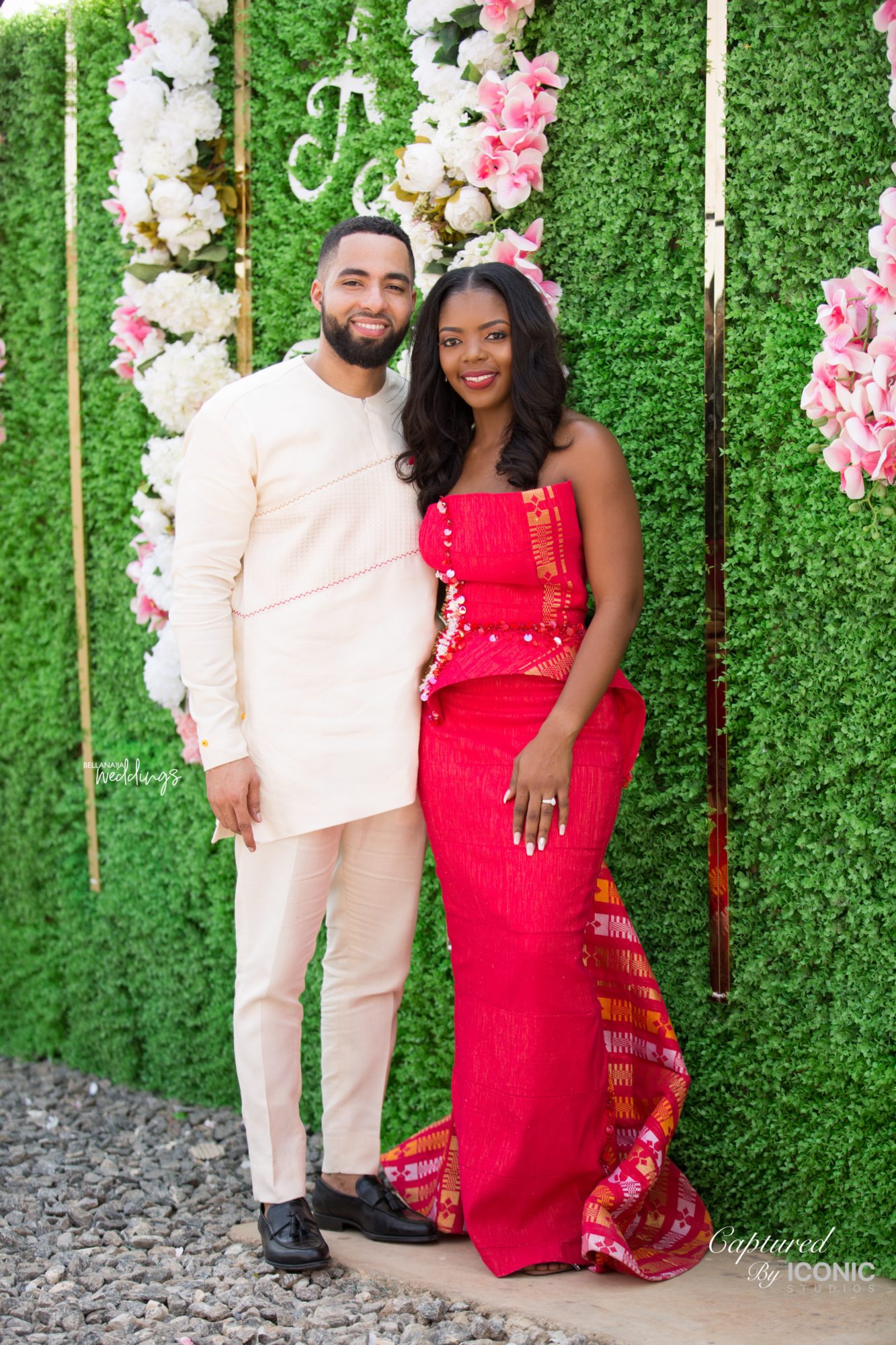 Credits
Photography: @iconicphotography_
Videography: @iconicphotography_
Planner: @whitechalktheplanner
Decor: @uniquefloralcentre
Bride's Kente: @pistisgh
Hair & Makeup(Trad): @finessebymaanaa
Bride's Gown: @pistisgh
Bride's 2nd dress: @fakor_m
Bride's Hair & Makeup: @mzl4wson
Groom & Groomsmen styling: @the_walkingcloset
Groomsmen suit: #danmortonsuits
Groom's outfit(Trad): @chocolateclothesgh
Groom's dad outfit(Trad): @urbangreygh
Engagement favors: @nokwareskincare
Local bar: @b3siabas_brew
Planning & coordination: @redcarpeteventsbygabriella
Page boys suit & Boutonnieres: @urbangreygh
Catering: @fionasfoods
Drinks: @_drinksandopener
Cocktail bar: @themobilebar
Cake: @kakesnbakes
Stationery: @haizels_atelier
Dance coordination: @azontotwinsghint
MC: @matthewansah
DJ: @thevisiondj