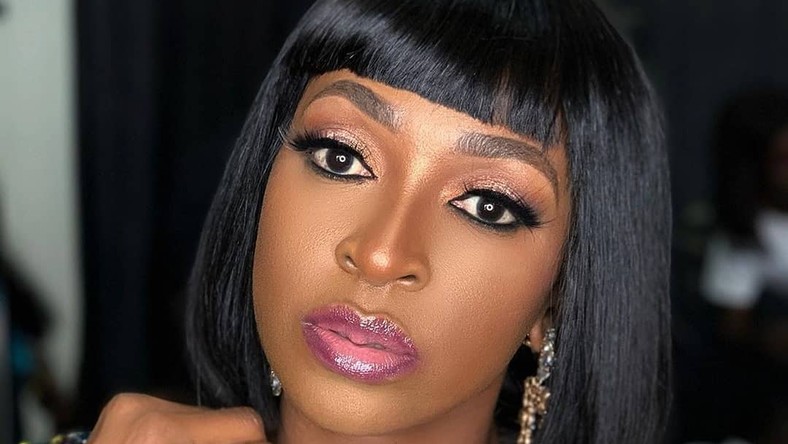 Kate Henshaw
Kate Henshaw has responded to the AGN president, Emeka Rollas and it's packed with receipts!
In the wake of Rollas' Plus TV interview where he accused actresses Kate Henshaw and Hilda Dokubo of unnecessary sensationalism, Henshaw has taken to social media to respond strongly to the AGN president while insisting that Elisha Abbo remains unfit to represent any chapter of the body.
In a series of Tweets, the veteran actress responded to Rollas' accusation including his questioning of her membership. Henshaw shared letters sent to her via the President's secretary offering her the conferment of veteran actor of the guild.
The letter reads:
"I told you I could not make it to the award even though you offered to fly me into Abuja. You then suggested sending a manager to pick up on my behalf.. Emeka Rollas, you are President of yourself and those whom you feed your crumbs. Not I. Again I ask who are you writing to??"

Henshaw also released a 3-minute video on IGTV backing up her Twitter led protests where she pointed out that social media has been the medium of getting help for members of the guild who have needed urgent healthcare in recent times.

"This is the same social media where we come with bowls to beg for alms from the public because our members cannot be looked after because there is no healthcare".


Henshaw also accused the guild's leadership of running to popular faces in times of trouble to help confer legitimacy to their courses but turn to outsiders especially ones without respect for human rights for questionable motives.
Here's the video and letter:
@emmyrol

, Emeka Rollas Ejezie, you told

@PulseNigeria247

that you have to check your register to see if I am a member of the guild?? Really? So who were you writing to?? Should I also bring up other conversations you have had with me?? Why all these with a non member?!

pic.twitter.com/EWYEME0TrL

— Kate Henshaw (@HenshawKate) March 17, 2020