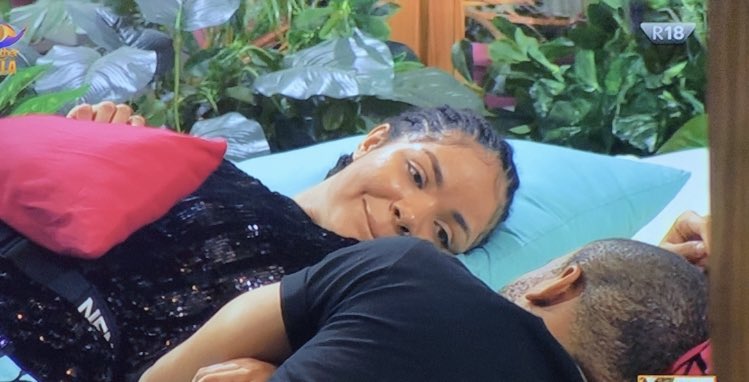 Ozo and Nengi
From within and outside the house, Ozo is believed to have strong feelings for Nengi who he has spent much of his time trying to woo.
Big Brother Naija 2020 housemate, Ozo has hinted that he has no interest in a romantic relationship with Nengi.
The on-and-off duo were chilling in the garden and they made known their feelings towards each other.
During the 'garden talk', Nengi spoke about Ozo snubbing her for a week and how she made attempts to talk to him to no avail. Ozo rebutted and said they both had conversations during the same timeframe she claimed he was 'beefing her'.
However, as the conversation on dating lingered on, Nengi reminded Ozo, "I've told you that I don't want a relationship in this house."
This rubbed off on Ozo's ego, who swiftly replied, "First of all, who wants to date you?"
Responding to this, Nengi, asked, "Then why are you catching feelings? Why are you catching feelings because somebody likes me?"
See video below ;
Do You like our post? Make sure you never miss any of it! Follow us on Twitter it will encourage us alot Follow @EmmanuelsblogTV on Twitter
Click here to Subscribe to our Channel